For well over a century people have wandered from the beaten path to find these mountains. After all, Jasper is for the curious. The playful and prepared. The adaptable of mind and body. The explorers who think "maybe just a bit further." From here, set out the scouts of wild and amazing. The protectors of our natural world. The collectors of stories.
Here, meet some of the locals who make Jasper the extraordinary place it is.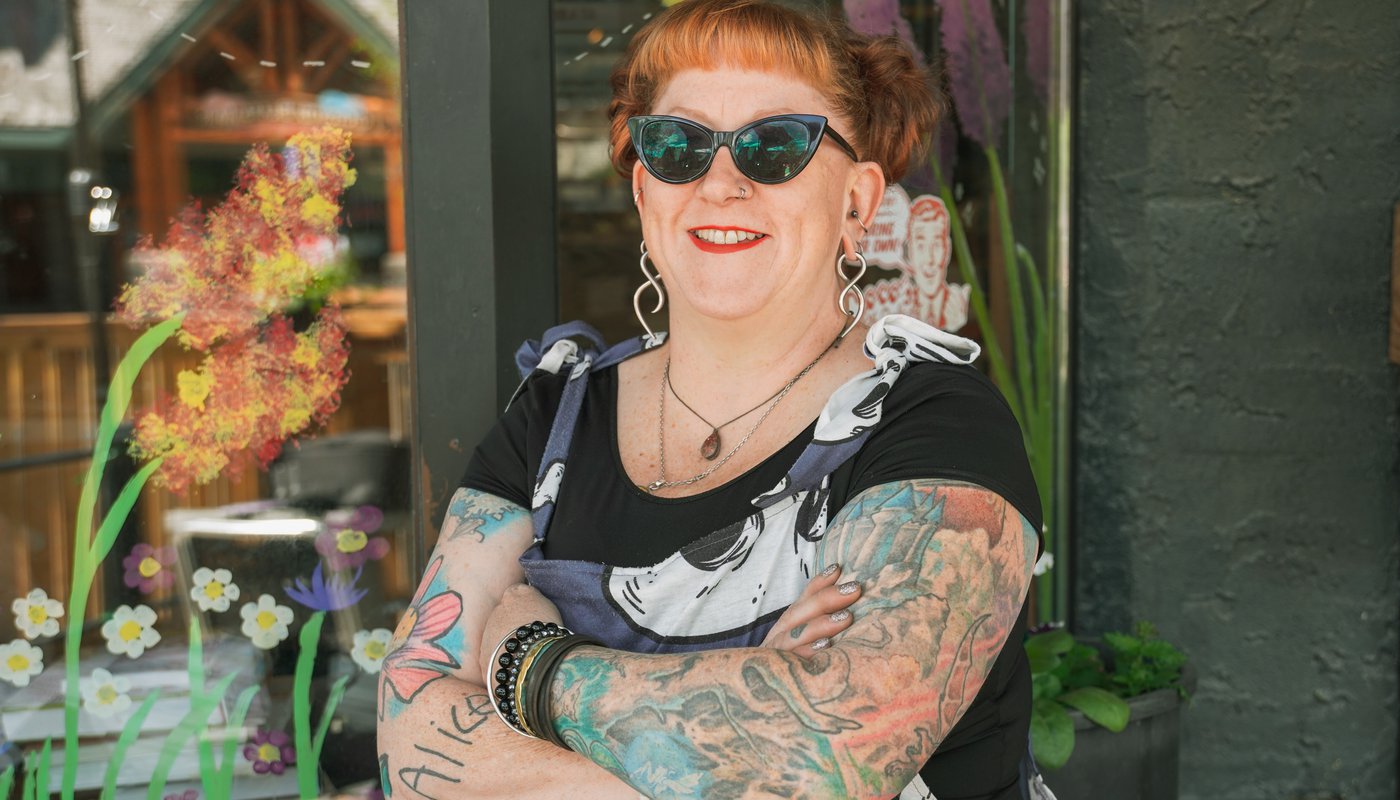 The Activist | Lynn Wannop
After growing up in Edmonton, where her family valued community involvement, Lynn Wannop made her way to Jasper and pursued her dreams of owning a small-town café. Since opening Coco's Café, Lynn has brought her passion for community to the Jasper Pride Festival Society and helped make Jasper an inclusive destination.
The Venture Beyond Series