Naji Khouri's desk is, by most measures, very normal. A photo here, a sticky note there. Generally tidy, slightly less so during busy periods. But then there's the jar of pinecones.
It's tall and a bit conspicuous, filled as it is with pinecones that clearly weren't manufactured to blend mildly into the background like some Pottery Barn centerpiece. They range in size and colour, looking for all the world like someone just plucked them straight off a path. Spoiler: someone did. Double spoiler: it wasn't Naji.
Over the past six years (five continuous) of working at the Fairmont Jasper Park Lodge, Khouri has worked his way up from front desk agent to the Director of Guest Experience and VIP Concierge. When he got to the point where he was managing a team, he instituted the pinecone policy. If a staffer was having a particularly stressful day, Naji would ask them to go and collect a pinecone from the hotel's expansive property.
"It forces them to get outside the office, get some fresh air, take in the view," says Khouri. And what a view. The Fairmont Jasper Park Lodge is a luxurious, historic property that unfolds across 700 acres. The main lodge overlooks Lac Beauvert, which is ringed by trails, a golf course, and exquisite log cabins. Mountains rise above the trees, and deer peep into windows. It's a place that Khouri says he feels lucky to call home every day, and he wants to share that feeling of gratitude with his team. People have brought him back pinecones from near and far, but they always return feeling a little lighter.
"Living in Jasper has ruined me in some ways because I don't think I could live anywhere else," he says. "People joke that I should try somewhere else, but I just love it here. You're never bored a single day. There's adventures right outside your doorstep, and I really enjoy my job."




In addition to supporting and inspiring his team, Naji's job is to create exceptional experiences for guests. The Fairmont Jasper Park Lodge (often shortened to 'JPL' or simply 'the Fairmont' by locals) has 442 lodge rooms and cozy cabins to stay in, including 14 Signature Cabins that have between one and eight bedrooms. These deluxe accommodation options take Jasper's renowned cabin culture to another level. The Outlook Signature Cabin is known as the Royal retreat because it has more than once been the refuge of choice for royalty, such as Her Royal Highness Queen Elizabeth II and Prince Phillip. They combine the heritage aesthetic of log houses with the level of comfort and service that Fairmont is known for: a Signature Cabin stay comes with a butler service. While Khouri oversees the butler service, he also serves as butler for some high-profile guests alongside his team.
The process starts around a month before a guest arrives to stay in a Signature Cabin, when Khouri (or another butler) reaches out to start learning about what kind of visit they want. If the guest likes to workout, they'll leave some fitness equipment in their cabin. The kid loves gaming? An x-box awaits to use during their stay. Planning a hike? Naji will text them the weather in the morning for that region of the national park. Some of Khouri's favourite work memories include setting up a lunch and campfire at Lake Annette before the guests biked out from their cabin, or arranging a surprise picnic for a guest's kids halfway through a hike they'd planned for the day. There's even a scent program, where Naji and his team will use candles and oils to set a requested tone in the cabin.

"Doing these little things that are super unique, and just going above and beyond? Honestly it's just really fun," Khouri says. "I try to put myself in their shoes, of what would they want to do. And then I get to see the smile on their face at the end of the day."
His dedication and attention to detail hasn't gone unnoticed. Khouri's desk displays – in addition to the jar of pinecones – heartfelt letters and cards that guests have written for him. Some families have been coming back for years, and they've developed a real relationship which naturally translates into even more intuitive service. In fact, Khouri is so good that he's a member of the prestigious Les Clefs D'Or Canada (translated from French: The Golden Keys). It's not easy to get approved into this elite fraternity of hotel concierges. Applicants need years of experience and undergo secret shopper-style reviews of their performance, create presentations, and more. "You work really hard for it," Naji says.
But for all his love of providing great service, Naji also likes to appreciate the other side of things. He enjoys traveling to and staying in other Fairmonts around the world, and fully soaking up the amenities closer to home. He's a fixture at the Stanley Thompson-designed golf course in Jasper, he regularly runs around Lac Beauvert, he enjoys the occasional treatment at the Fairmont Spa, followed up with a swim in the pool and steam room.
After all, how can he give the best recommendations to visitors if he hasn't experienced everything on offer? That philosophy extends to the national park's more rugged pursuits. He finds it exceedingly cool that while walking the property, he can look at the mountains in the distance and think "I climbed that." He can give honest, first-hand accounts of his many adventures to guests seeking Jasper's more demanding trails.
"These are all things I didn't think I'd ever do. The more you do the more you want to do, even if you live in Jasper your whole life you'll never do it all."
He's summited the tallest mountain visible from Jasper, the mammoth Edith Cavell (elevation: 3,363 metres) in 12 hours. He's biked the 230 kilometres between Jasper and Lake Louise. He's completed many multi-day hiking trips, even in winter. This last one confuses his parents, a mechanical engineer and former lawyer who immigrated to Calgary from Syria where camping, much less in the snow, is decidedly not a thing. Although the family would often head into the mountains for holiday getaways, Naji remembers looking at the impressive Fairmont as a child and never imagined that one day he'd be working there.
"These are all things I didn't think I'd ever do. The more you do the more you want to do," Khouri says. "Even if you live in Jasper your whole life you'll never do it all." But that won't stop him from trying.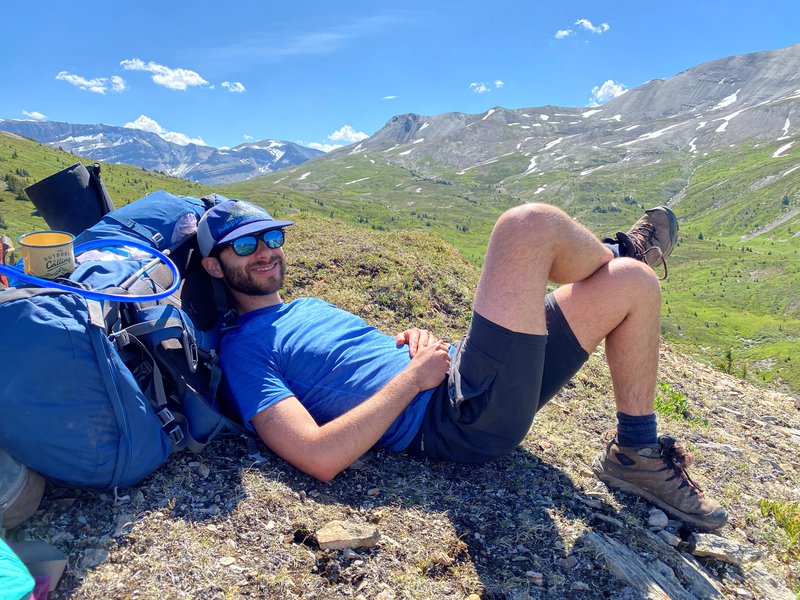 The perfect two-day Jasper itinerary, according to Naji Khouri
DAY 1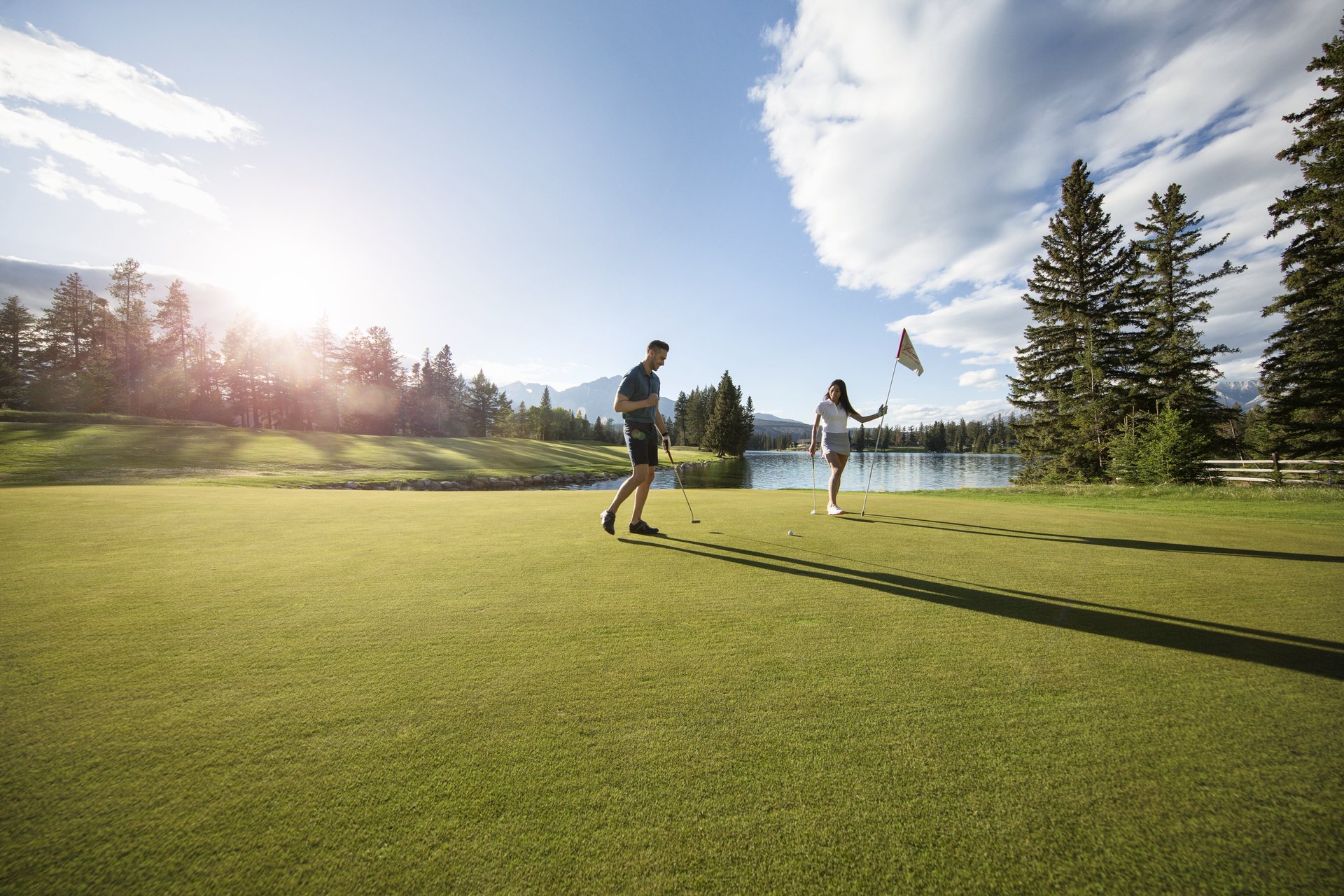 Morning - Fairmont Jasper Park Lodge Golf Course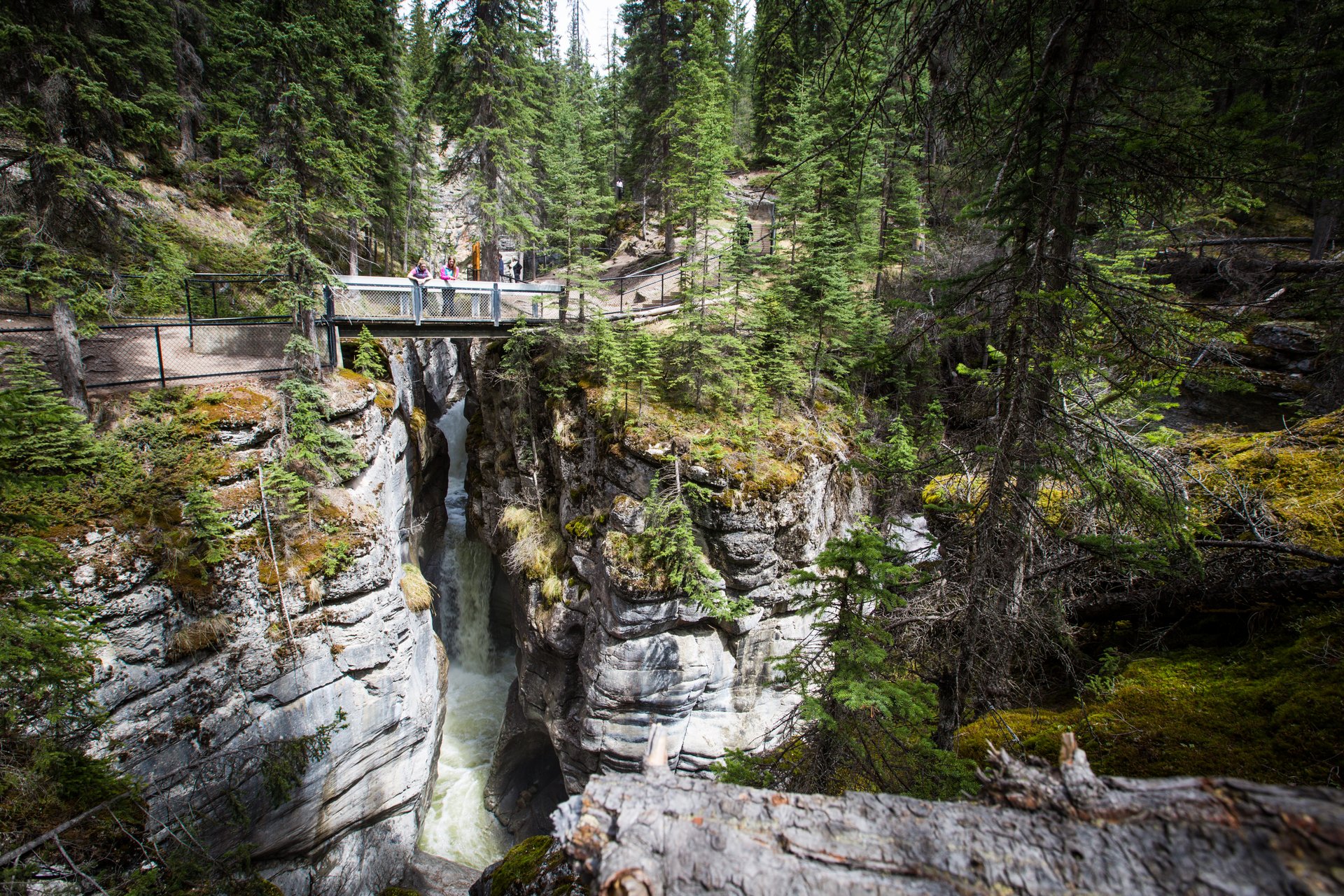 Afternoon - Lunch at Great Hall Gastropub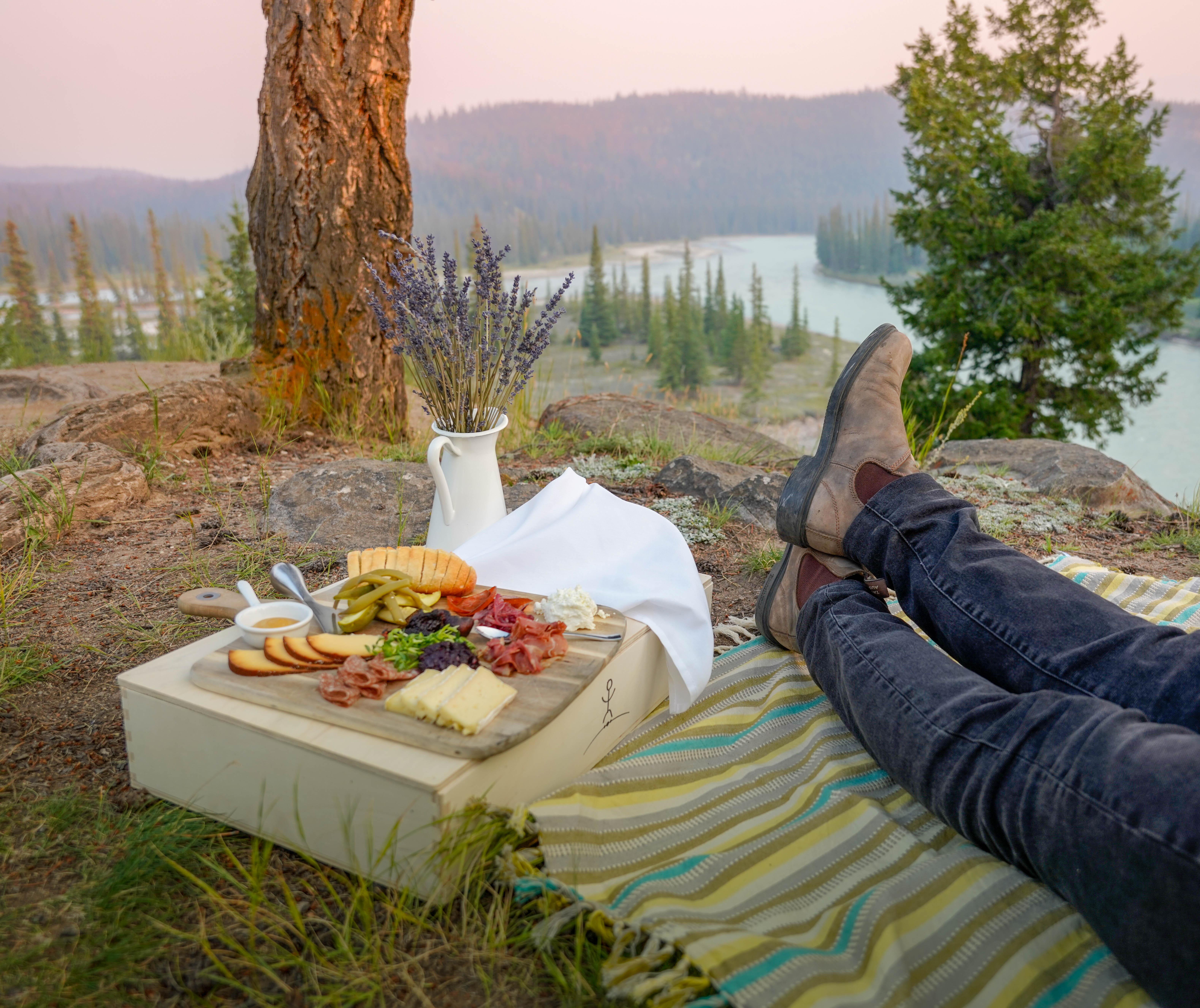 Evening - Dinner with a view
DAY 2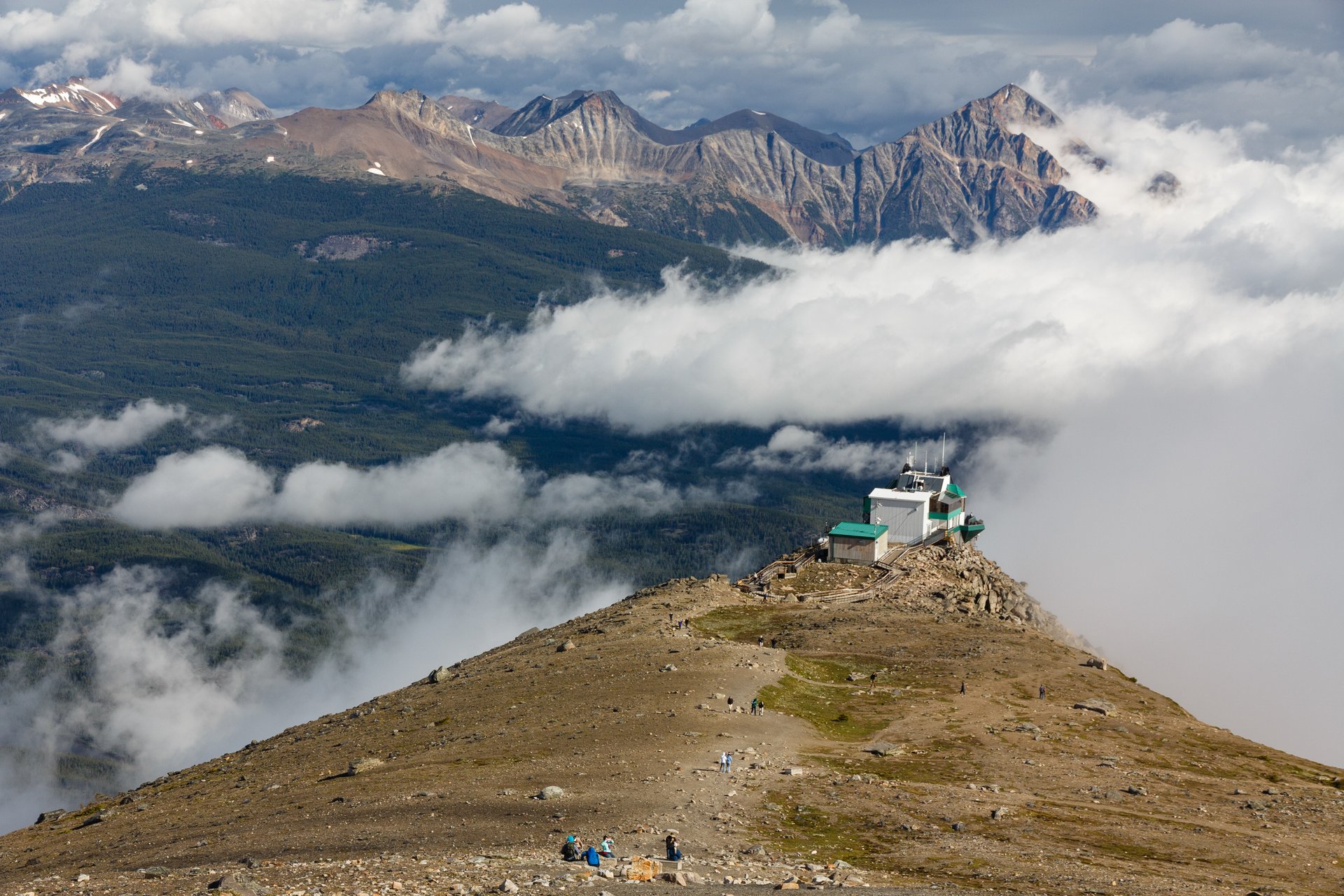 Morning - Jasper SkyTram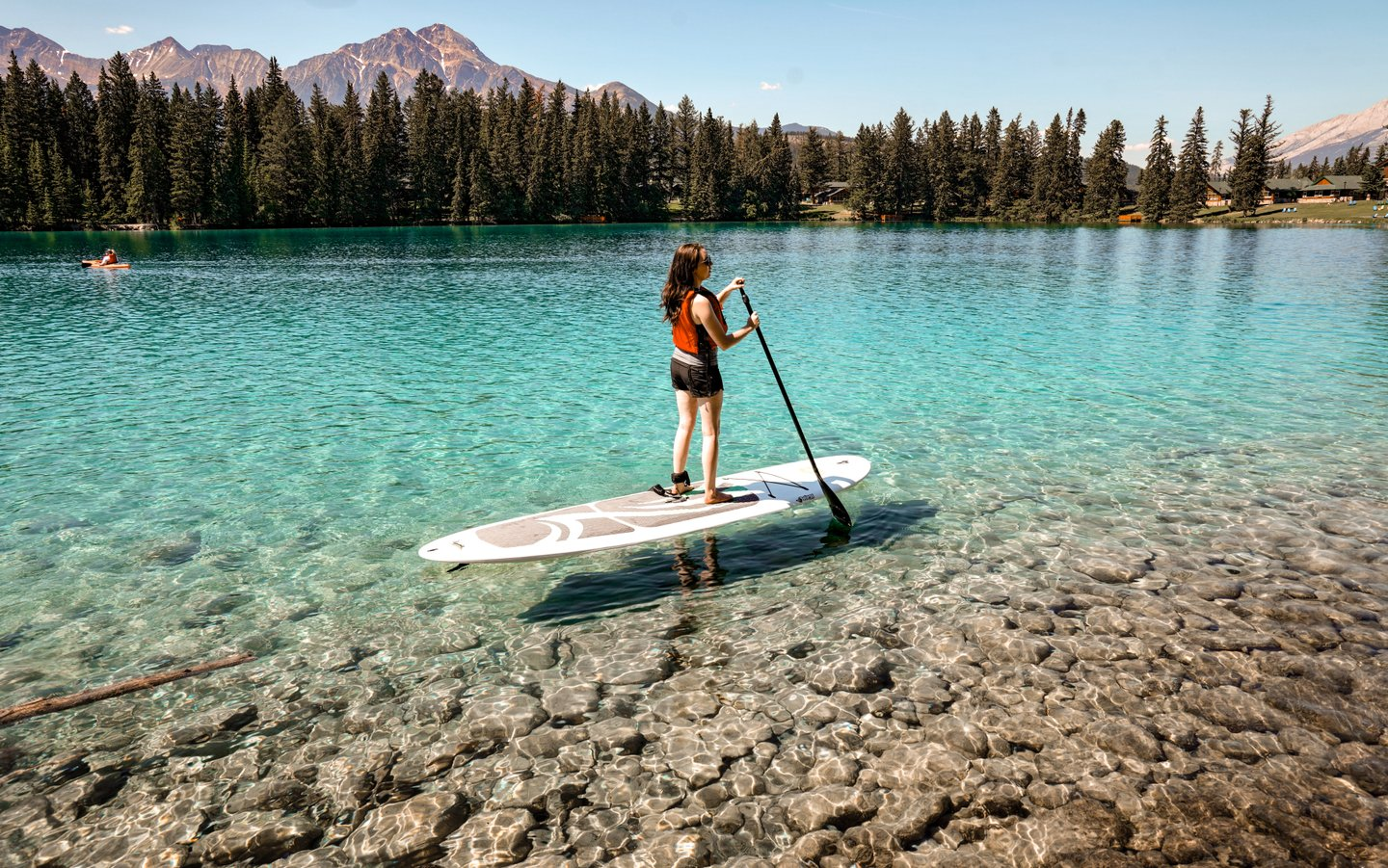 Afternoon - Hit the lake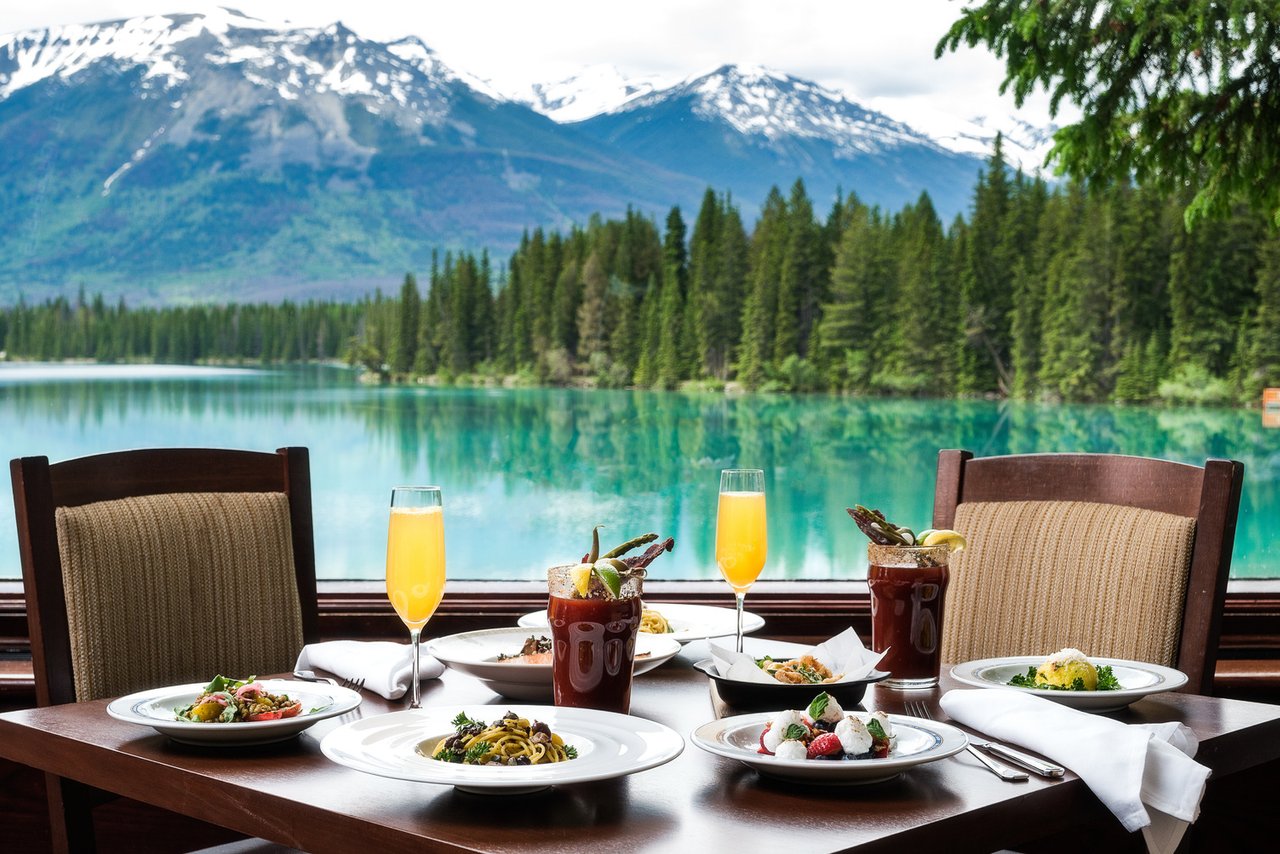 Evening - Dinner at Orso