They're spectacular, but they're fleeting.
The wildflowers that decorate Jasper National Park are beacons of colour and variety that pop against our rocky peaks. They're also a yearly reminder of the resilience of nature; the mountain climate can be harsh and each time you see swaths of White Mountain Avens blooming on slopes where snowdrifts still linger, you can't help but sit in awe.
Brian Catto is a personal interpretation coordinator in Jasper National Park, and with his help we've compiled a mini-guide to seeing wildflowers in our mountain wonderland. Remember: many flowers – especially alpine ones – take up to ten years to establish. To protect these beauties for all to appreciate, never pick a flower in the national park and don't walk off the trail.



When do the wildflowers bloom
Some alpine wildflowers have neat adaptations to survive at high elevations. Large, cup-shaped pedals reflect sunlight on the flower's centre where pollen is produced. This warm micro-environment also helps attract small insects, which are important for spreading pollen and propagating the species.
It depends where you are (as well as a multitude of other factors, frustratingly enough). Jasper National Park is divided into three life zones: montane, subalpine, and alpine. Montane is lower and warmer, typically located in the valley bottoms, whereas the alpine is colder, wetter, and as you might suspect, higher in altitude. Wildflowers can begin to bloom in the valleys around mid-June, but don't expect blooms in the alpine until mid-July or even early August at much higher elevations.
Other factors affecting bloom time are of course the type of flower, slope orientation, soil and the climatic differences of each particular year.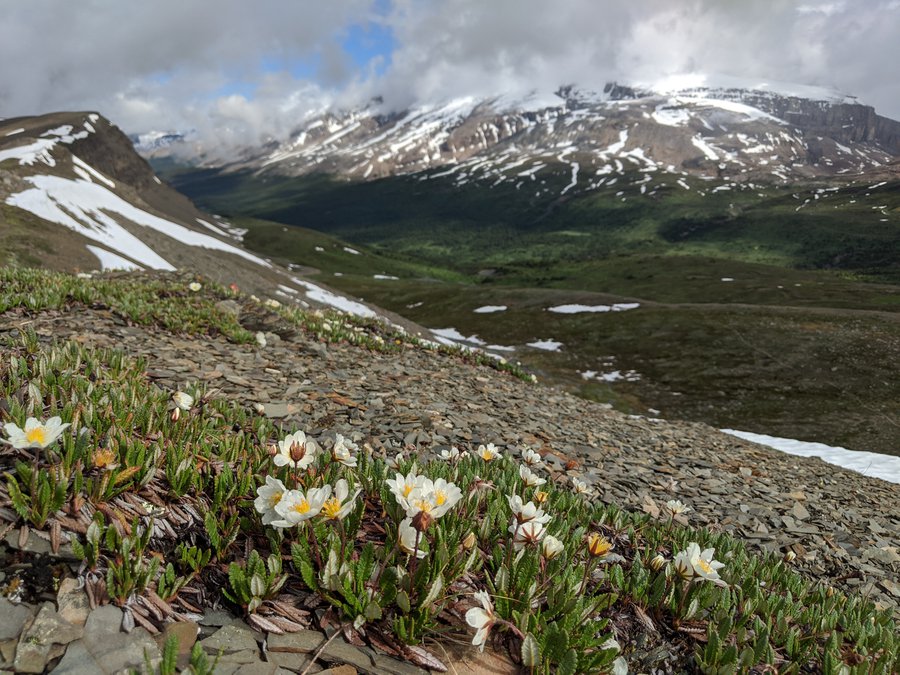 Best places to see wildflowers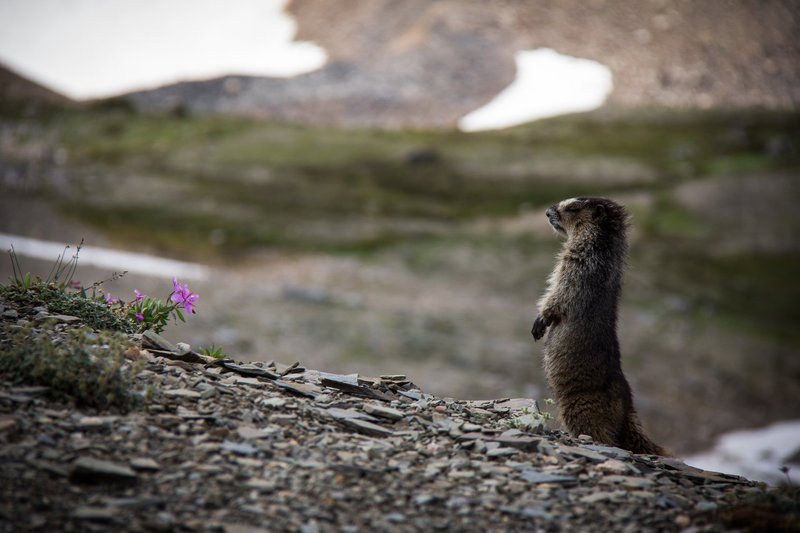 Brian's favourite spots include Trail 3 to Marjorie Lake (best time: mid-June), the Flower loop at 6th Bridge (best time: late June), and Cavell Meadows (best times range from mid–July to mid-August, depending on the year).
Jasper is also home to some nutrient poor environments like bogs and sloughs (the Cottonwood Slough is just north-west of town). Growing in these areas you'll find carnivorous plants like Bladderwort, Butterwort and Sundew.
Other popular spots to see wildflowers are on the high meadows overlooking Maligne Lake via the Opal Hills and Bald Hills hikes, Wilcox Pass, and even along most of the roadways where flowers enjoy full sun.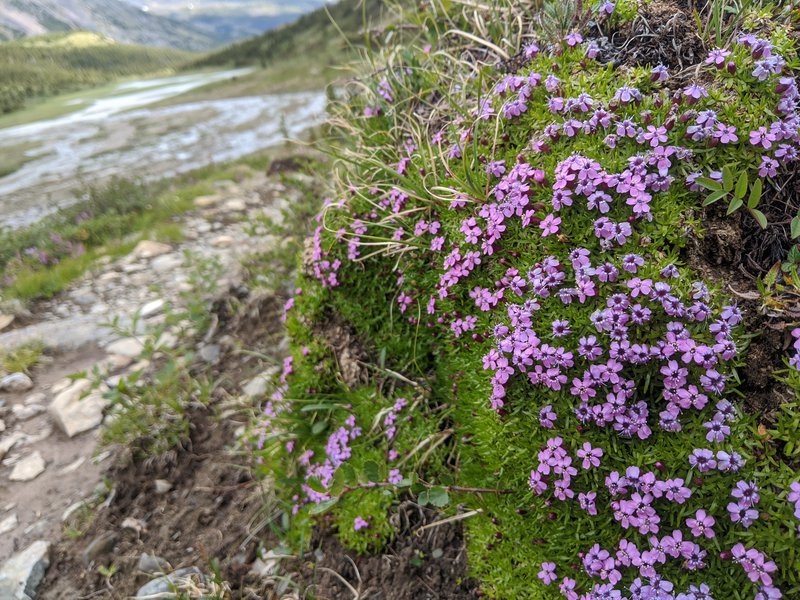 Brian loves the Calypso bulbosa in May/June, Wood Lily in Late-June/July, and Forget-me-not's in July.
Other common favourites include: Red paintbrush (which some call the best-known flower of the Rockies), wild roses (Alberta's floral emblem), Shrubby cinquefoil, yarrow, and wild lupines.
If heading into the alpine and sub-alpine zones, keep your eyes peeled for Western anemone, white, yellow and pink heathers, alpine potentilla, and moss campion.

Brian's flower photography tips


Use your camera's macro or super-macro setting. Take photos in morning or evening sunlight for richer colours (mid-day sun washes out colours). If possible, change your angle to combine flower and scenery in the shot for outstanding photos.