"Jasper is a place where we are proud to welcome the world and we feel absolutely free to embrace every colour in the rainbow."
Richard Ireland, Jasper Mayor
LGBTQ Jasper Invites everyone to Venture Beyond

In the Canadian Rockies' largest National Park, Jasper invites everyone around the world to explore, relax, and indulge. No matter what time of year you visit, this LGBTQ welcoming destination has an unmistakable energy in the air inviting all visitors to venture beyond. Community-wide, Jasper National Park is an adventure hot-spot that celebrates pride every day and amplifies the festivities during its pride festival each April.
With LGBTQ friendly businesses and accommodations, locals that treat you like family, an inspiring art and food scene, and an adventure for all levels, Jasper offers a lot to discover for those willing to venture beyond the big city scene. From a romantic snowshoe for two through a snowy aspen forest in the winter to a thrilling rafting trip with your favourite people in the summer, your perfect adventure awaits.
Sleep soundly at our purple roofs and our tag approved accommodations
Expect a warm welcome no matter where you go, but if you're looking for hotels that have gone the extra mile, check out hotels like the Fairmont Jasper Park Lodge and Whistler's Inn, to name a few.
Want a morning java jolt after a great sleep? Look for rainbows on the doors of Coco's Café.
Hit the Town
Jasper's got no shortage of hot spots to check out when you're in the mood for your fave adult beverage. Enjoy wine and unique cocktails at places like Evil Dave's Grill; if beer is more your speed, it doesn't get much fresher than the house-made offerings from Jasper Brewing Co.
A night on the town in Jasper is a little different than anywhere else. Dance to a DJ at the 4 Peaks Bar & Events or check out a live show like a local at many restaurants hotels and even the legion (trust us on this one!)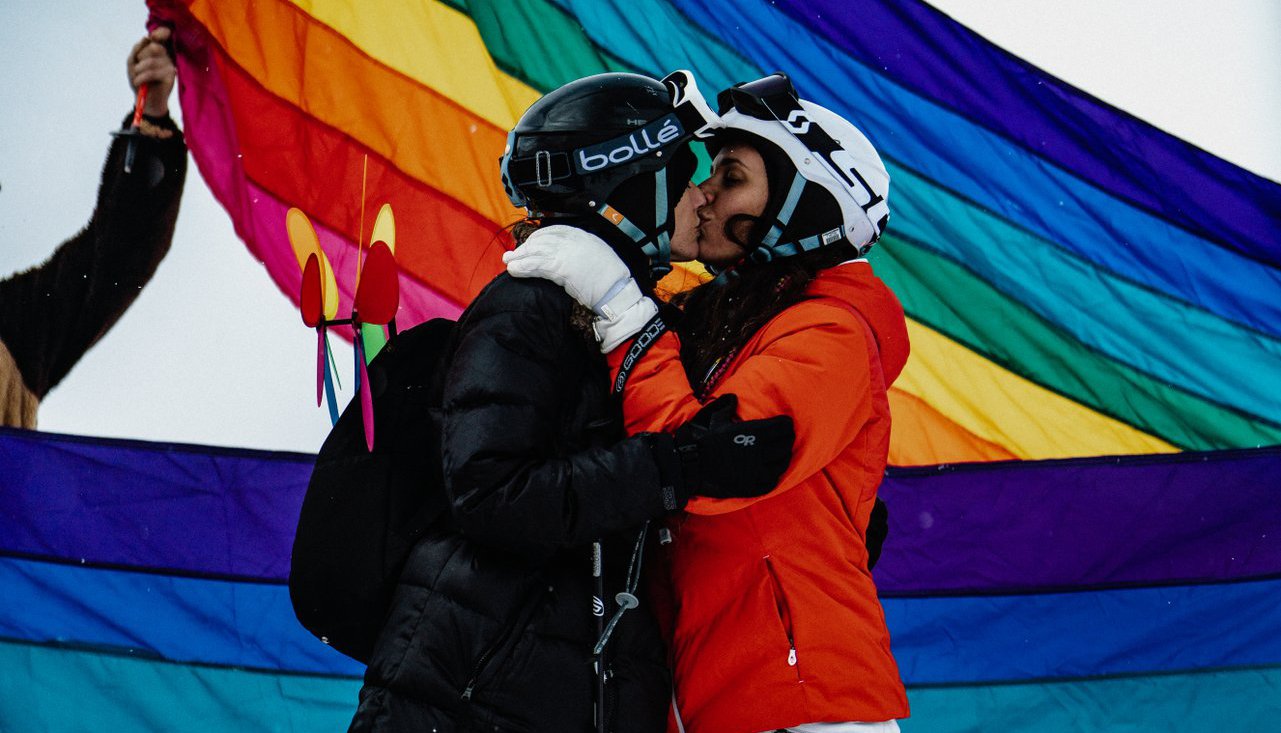 Jasper Pride Festival
Each spring, visitors are invited to celebrate during the Jasper Pride Festival in a community that welcomes everyone with arms wide open. Revelers enjoy LGBTQ-themed entertainment and activities, but also get out to experience the natural wonders that make Jasper one of Canada's premier Rocky Mountain destinations.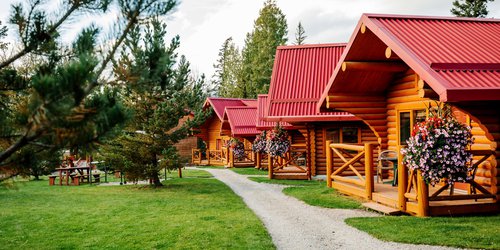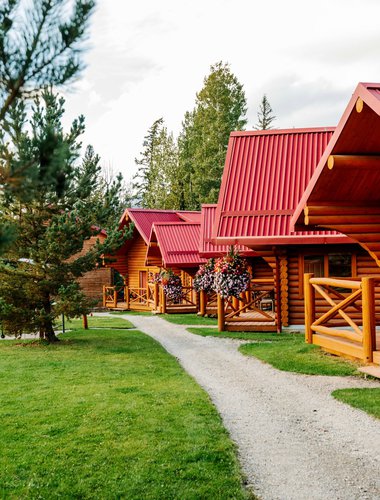 11 Unique Cabins To Rent When Visiting Jasper National Park
Quintessentially Canadian and oh-so-cozy, Jasper's love for cabin living is entwined with the national park's history, yet always evolving. Jasper National Park is home to some of the most charming and authentic cabin properties in the Canadian Rockies and provides the perfect Rocky Mountain Getaway for enthusiastic explorers. Stay in one of these unique lodgings, which pair heritage aesthetic with modern comforts.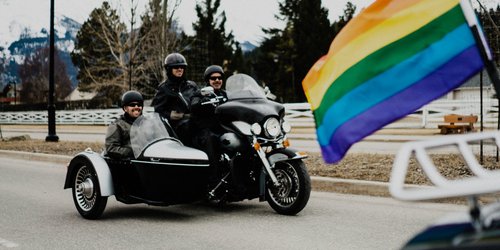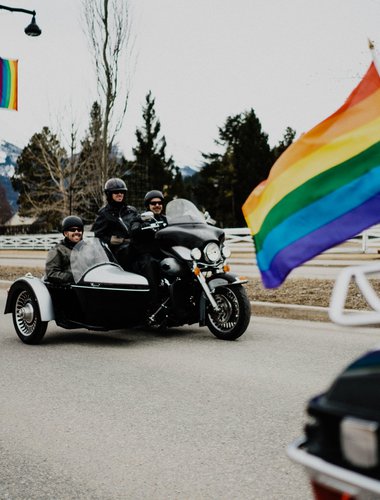 What makes Jasper one of the best destinations for LGBTQ travellers
Jasper has developed a reputation as being the getaway spot for everyone and anyone who believes that love is love is love. The annual Jasper Pride Festival is just the beginning.