As a general rule, the places in the world that are known to be safest and most welcoming destinations for lesbian, gay, bisexual and transgender people are often cities. Most roundups of LGBTQ-friendly hubs focus on metropolitan areas, where larger populations inherently hold more diversity and Pride festivals are terrifically lavish spectacles to behold.
But Jasper, our cozy mountain town with a small population and a big heart, has developed a reputation as being the getaway spot for everyone and anyone who believes that love is love is love. In fact, the travel experts at Expedia listed Jasper as one of the 10 most exciting LGBTQ2 friendly cities in Canada.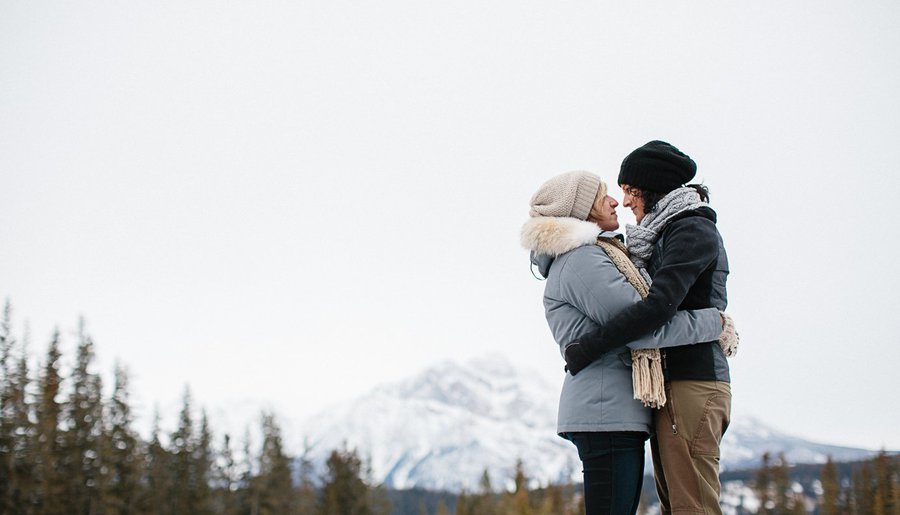 "People come to Jasper because it's freaking amazing," says Lynn Wannop, who co-founded the Jasper Pride Festival and owns beloved local java joint, Coco's Cafe. "But it can be so much more for a community of people who need a safe place to travel."
The Jasper Pride Festival celebrated its 10th anniversary in 2019, and according to co-founder Jordan Tucker (who also co-owns Jasper Event Management) the annual long weekend celebration usually sees at least one marriage proposal every year. Local businesses cover their windows in rainbow stickers to show support — Wannop also makes special rainbow cookies for the occasion, selling them at her cafe and donating 100 per cent of the profits to the festival. The Jasper mayor traditionally opens the festival.
"Jasper is a place where we are proud to welcome the world and we feel absolutely free to embrace every colour in the rainbow," says Richard Ireland, the only mayor Jasper has ever had since it was established as a specialized municipality in 2001.
The Jasper Pride Festival, with its parties and shows and themed ski parade, is truly a highlight of the calendar, but Jasper is a fabulous destination for LGBT travellers all year round.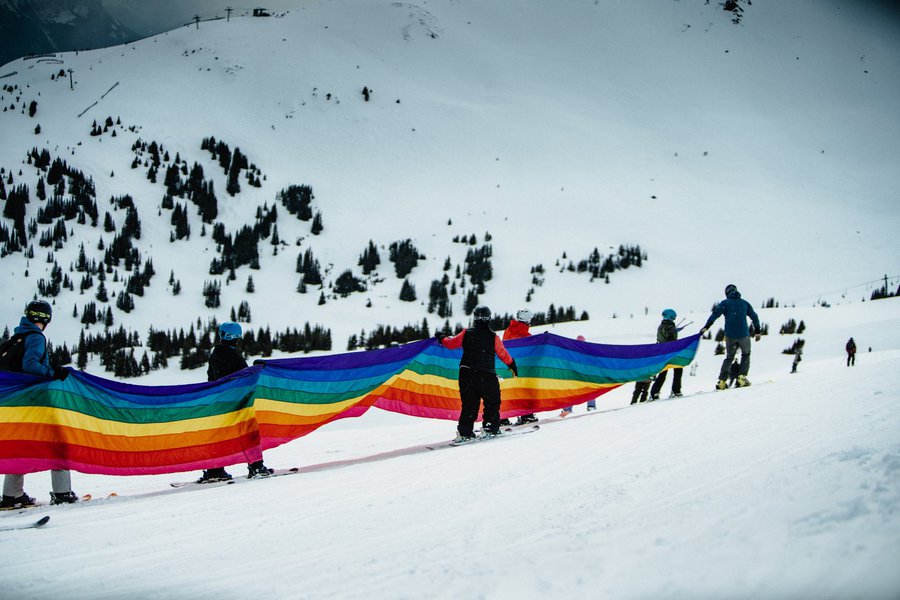 Jasper attracts vacationers, workers, students, ski bums and residents from all over the world, helping to create a unique and diverse populace. Local advocacy group OUT Jasper has been a popular focal point for the queer community for years, helping to foster the town's safe and inclusive atmosphere of equality, acceptance and support. Jasper's Gay-Straight Alliance hosts a monthly coffee house, and both the Fairmont Jasper Park Lodge and Whistler's Inn have been recognized by Purple Roofs as having gone the extra mile to be gay-friendly accommodations.
"Jasper as a community has embraced that it shouldn't be a big deal to walk down the street holding hands with your same sex partner. You see that all the time here," says Wannop. "We're so lucky."
So if you're wondering, like lesbian comedian Hannah Gadsby in her stand-up special Nanette, where can the "quiet gays" go when the rest of the world seems to be exploding with glitter and noise, then we've got an answer for you. They lace up their boots and escape among the mountains, which couldn't be happier to welcome them.