Jasper is a small-sized community filled with big-hearted folks. Much of the town's commercial activity can be found on two main streets—Connaught Drive and Patricia Street—though there are definite gems located elsewhere in the town, so don't be afraid to explore. Leave your vehicle in one of the many parking lots on Connaught Dr. and set out on foot to soak up the vibe of an authentic mountain town.
Another reason to explore Jasper by foot? So you don't have to watch for the one-way streets around town that sometimes stump visiting drivers.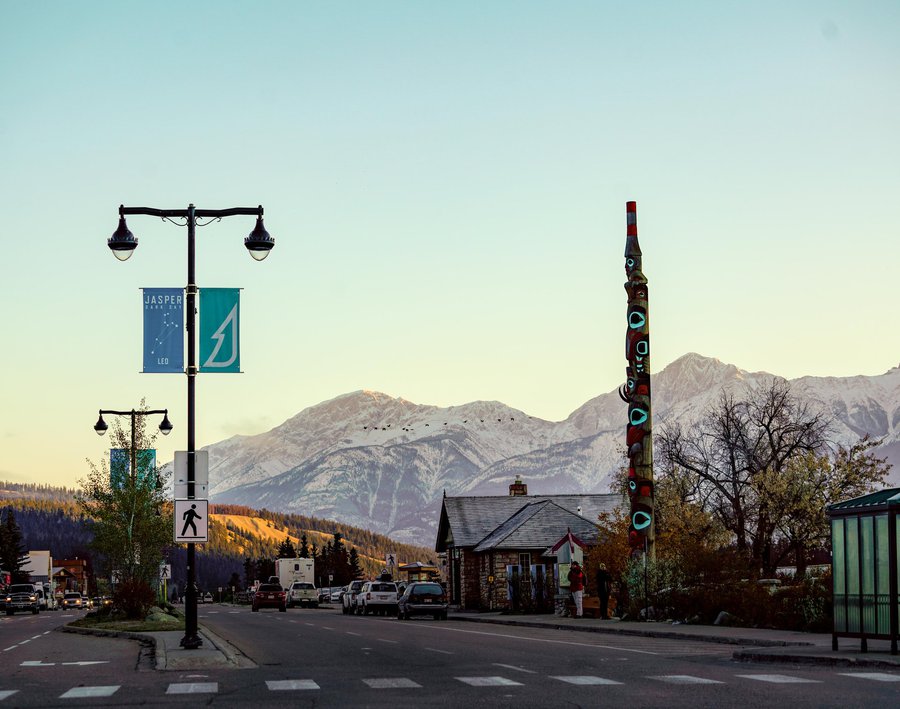 1

Jasper Municipal Library

Where: 500 Robson St.

With books aplenty and local art shows regularly shown in the building, this bright and clean space is a quiet haven.
2

Two Brothers Totem Pole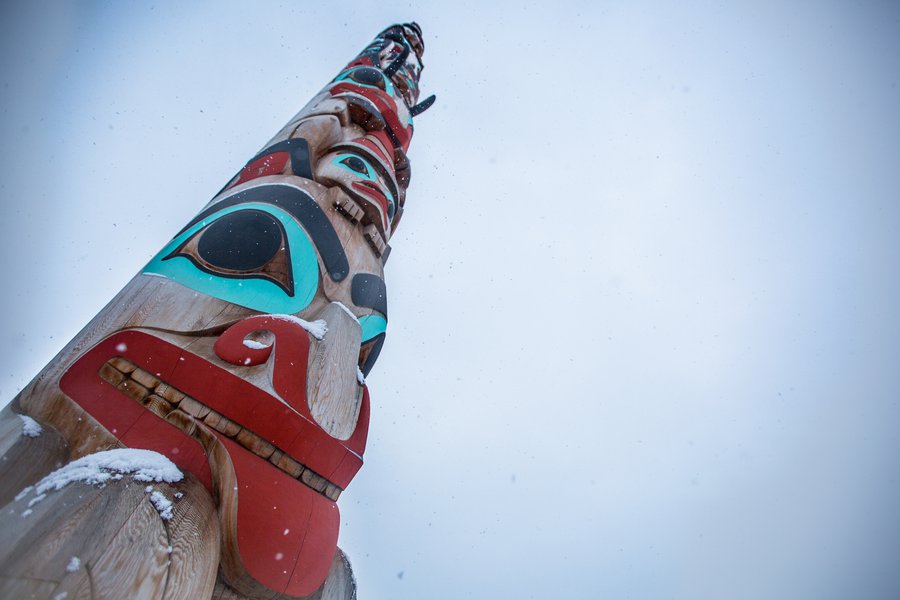 Where: 416 Connaught Dr.
This cultural icon tells the story of an unusual connection between the west coast islands of Haida Gwaii and the Rocky Mountains.
3

Shopping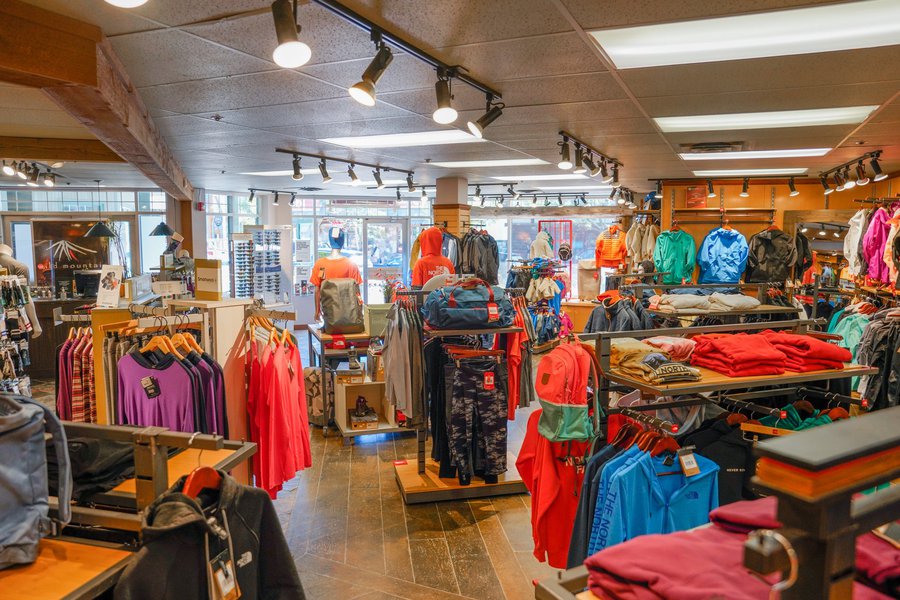 Whether you're looking for the perfect souvenir or just need to pick up an item you forgot to pack, Jasper's various retailers can help you find what you need. Get everything from rugged garb fit for backcountry adventures to fashionable Rocky Mountain attire to top-of-the-line ski gear.
4

Jasper the Bear

Created by James Simpkins in 1948, Jasper the Bear is a classic Canadian mascot who loves environmental stewardship and the playing in the mountains. There's a few statues of Jasper's friendly mascot located around town. Can you find all three spots?
5

Old Fire Hall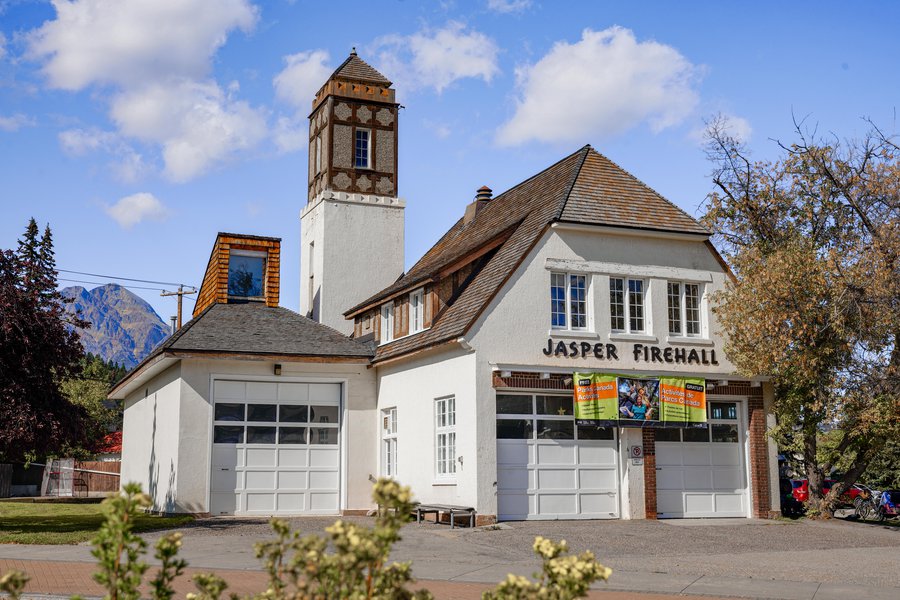 Where: 411 Patricia St.
Built in the Rustic Style favoured by national parks in the 20's and 30's with a steeply gabled roof and a corner tower, this prominent landmark is recognized for its historical and architectural value.
Throughout the summer, Tourism Jasper offers information, pamphlets and souvenirs at this historic hub.
6

Centennial Park

Where: 520 Turret St.

Built to celebrate Canada's centennial, Jasper's major park has a playground, three ball diamonds, a soccer/rugby pitch, public washrooms, and picnic area.
7

Commemoration Park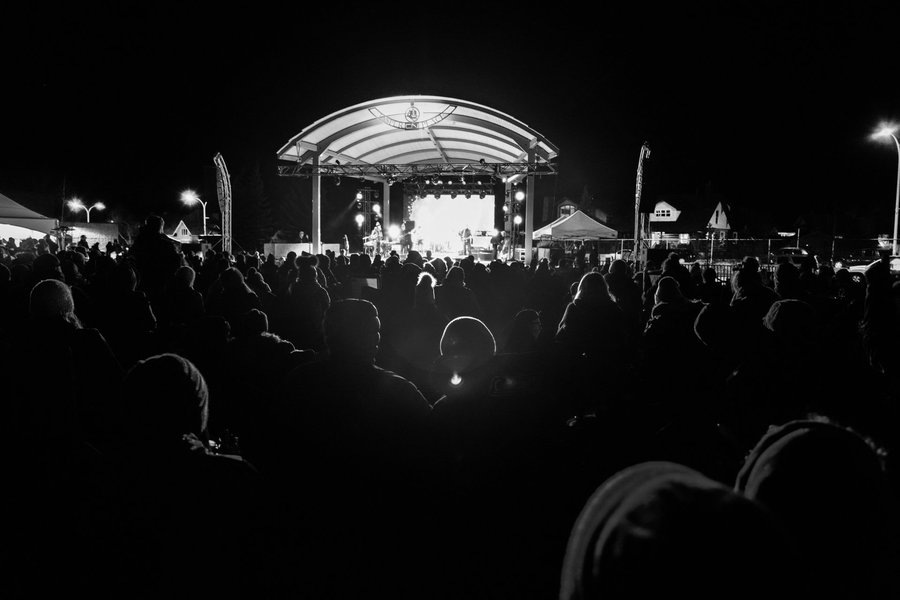 Where: 300 Pyramid Lake Rd.
See the Jim Vena Stage at CN place, where all the best outdoor concerts and events are held.
8

Train station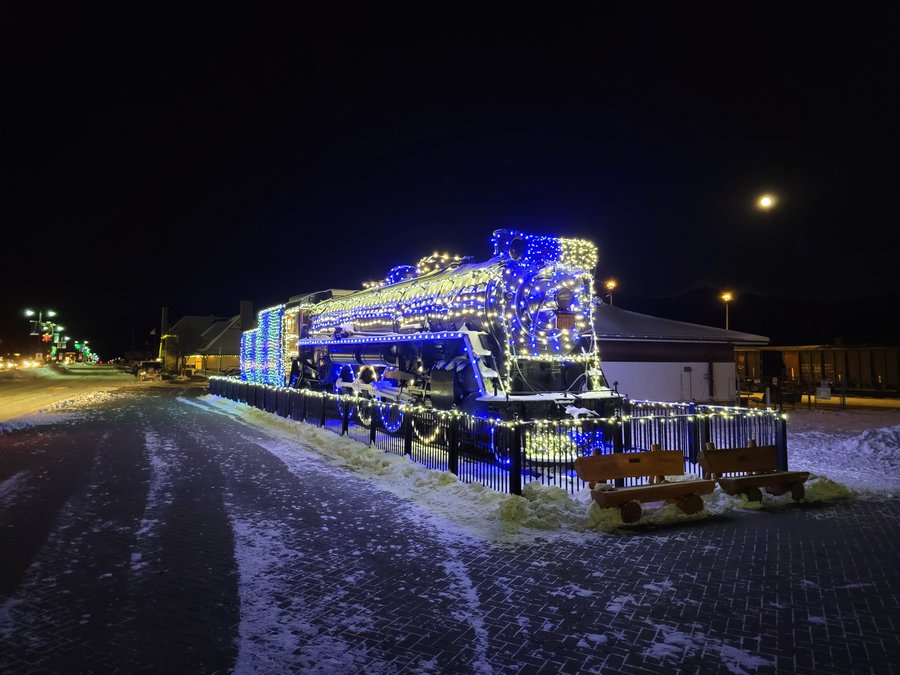 Where: 607 Connaught Dr.
When it was built in 1925, this station was one of the largest and finest in the country; it established the town's origin story. The station was declared a heritage railway station by the federal government in 1992. It's arts and crafts style is reflected in architectural details such as large cobblestone chimneys, multi-paned wood windows, exposed rafter ends and heavy-beamed ceilings.
9

Local restaurants