To avoid disappointment, make sure you have a camping reservation before coming to Jasper National Park.
Whether you're looking for a quiet spot in the forest to roast marshmallows with the family, or a sunny spot to park your vacation home on wheels, or a remote camp in the backcountry, Jasper has a site for you.
At all front-country campgrounds, firewood is included with the purchase of a fire permit and bear proof lockers are offered for safe food storage. Most of our campgrounds have log cookhouses available in case the weather isn't cooperating.
To maintain the family-friendly atmosphere that attracts millions here every year, quiet hours, including a liquor, cannabis and fire curfew, are enforced by park wardens between 11 pm and 7 am.
For campers willing to venture into the backcountry along some of Jasper's thousand kilometres of trails and routes, and who have observed proper preparation and safety precautions, a uniquely rugged experience awaits.
Backcountry campsites range from semi-primitive (featuring regularly maintained trails, pit toilets, tent pads, food storage cables and picnic tables) to primitive (campsites will have only a pit privy, fire grate and bear pole), and travelers must ensure they know what amenities are to be expected at each individual site.
To ensure the quality and reliability of visitor facilities, Parks Canada is working on a reconstruction of Whistlers Campground.
Whistlers Campground is Jasper's largest campground, with 781 campsites, visitors will be greeted with a number of infrastructure improvements.
The updates will include: a new registration centre, 17 new combined washroom and shower facilities throughout the campground, improved campsites, and wider roads for two-way traffic. Underground services, including water, sewage and electrical systems are also being replaced and existing campsites will be equipped with more 50 Amp capable power sites.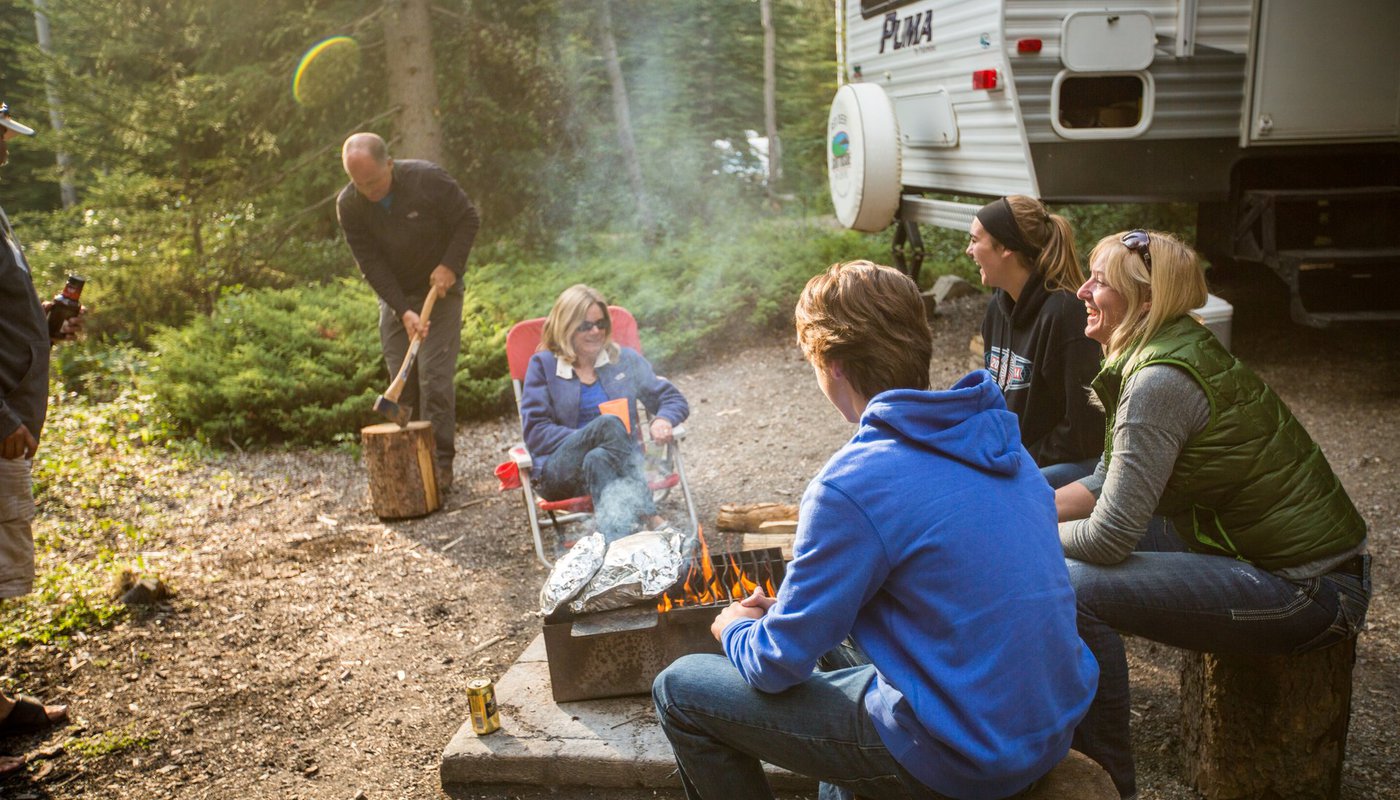 Book your spot!
Demand is heaviest from June through September, with July and August being the busiest. To avoid disappointment, make sure you have a camping reservation before coming to Jasper National Park.