S'mores around the fire. Falling asleep under the stars. Waking to the sound of birdsong. Yes, there's nothing like camping. But once the cowboy coffee's been drunk and the breakfast dishes are washed, how should you make the most of your nature getaway?
Here's a few ideas:
Note: Whistler's campground has been newly renovated and upgraded, and is now open for reservations!
1. Hiking
With thousands upon thousands of kilometres of trail, Jasper National Park is THE place to lace up your hiking boots and venture beyond. Amp up the adventure (and get local insights!) by going with one of Jasper's excellent hiking guides.
2. Biking
See more in less time on two wheels. Grab a rental (both mountain bikes and road bikes) from the friendly folks at the Bench Bike Shop or enjoy a guided 3-hr exploration of the best trails with local biking phenom Elissa Cummings. Her company Journey Bike Guides offers levels for beginners to experts.
3. Rock climbing
See the national park from a new angle! Both Rockaboo Mountain Adventures and Jasper Hikes & Tours will provide all the necessary gear, excellent expert guidance and a safe way to experience this unforgettable and addicting sport.
4. Tours & sightseeing
As the largest national park in the Canadian Rockies, Jasper boasts a plethora of iconic sights. See as much as possible with the help of a guided sightseeing tour and driver. SunDog Tours Co. and Maligne Adventures both have plenty of options.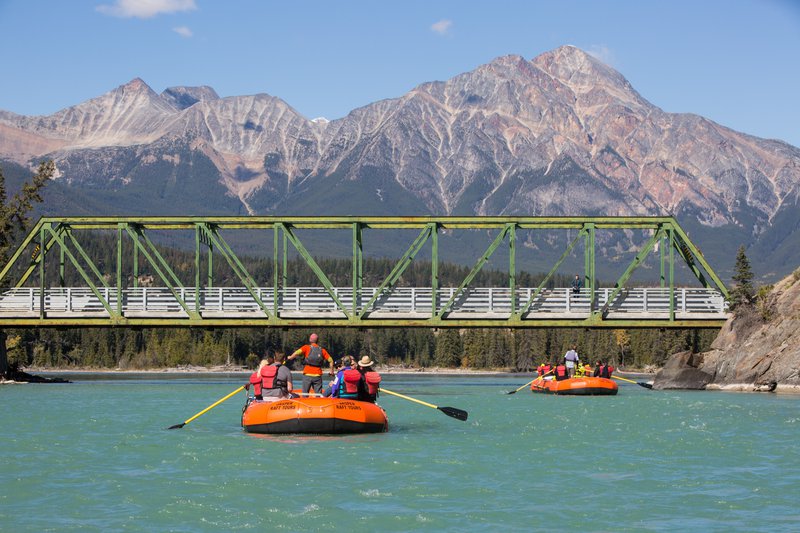 5. Rafting
Get up close and personal with Jasper's rapids, while also enjoying amazing scenery. Jasper's Class II and Class III whitewater offers adventures that show you the park from a whole new perspective, as well as plenty of stories from great guides. For a fun float trip that's a bit more calm, Jasper Raft Tours is great for all ages.
6. Canoeing
Find peace with a paddle via this classic Canadian watersport! From the middle of a turquoise glacial lake, there's nothing to block your view of the mountains. Kayakers and SUPers also have plenty of options in the park.
7. Wildlife viewing
Part of the reason Jasper was declared a UNESCO World Heritage Site was due to all the animals that call this place home. You're likely to see some without even specifically looking for wildlife, but a guided wildlife tour will increase your chance of spotting a furry friend. Remember: always maintain distance from animals, never feed them, and stay in your car if that's an option.
8. Glaciers
There are multiple glaciers within Jasper National Park. One of the most famous (and accessible) is the Athabasca Glacier, viewable from the Icefields Parkway. Get up close and personal with these massive and unique landscapes features with a tour from Rockaboo Mountain Adventures.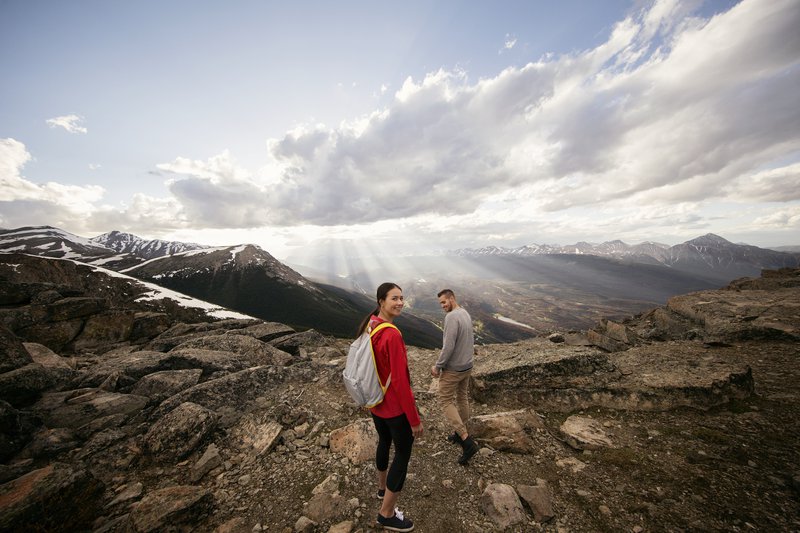 9. SkyTram
Want the alpine experience without the alpine time commitment or sweat tax? The Jasper SkyTram whisks you to the summit of Whistlers Mountain for panoramic views of the Jasper townsite and multiple surrounding mountain ranges. You can even bring your dog!
10. Golfing
The 18-hole course at the Fairmont Jasper Park Lodge is regularly rated one of the best places to golf in the world. Designed by the famous Stanley Thompson, these greens feature perfectly framed mountain views, elevated tee boxes, deals for Alberta residents and much more.
11. Spa
Relax and revitalize your body, mind and spirit with a trip to one of Jasper's spas. Professional massage, organic products, and a variety of wellness services are available at the Fairmont Jasper Park Lodge's Spa or at Mountain Wellness Day Spa. Return to your yoga practice at Jasper Wellness.
12. Planetarium
Take-part in a fun, funny, inspiring 'audience-participation' guided tour of Jasper Dark Sky Preserve in the Jasper Planetarium's 50-seat domed theatre. Then, go outside with astronomy staff to gaze through telescopes at the world's second largest dark sky preserve.
13. Art Gallery
Experience the artistic side of the Canadian Rockies at Mountain Galleries, where Canadian artists are supported and promoted. As one Western Canada's largest commercial galleries, it's the perfect spot to get a truly unforgettable souvenir that you can display in your home.
14. Museum
Experience the history of the Jasper Region by exploring the Jasper Yellowhead Museum & Archives. The permanent Historical Gallery includes exhibits on the fur trade, the railway, and early exploration and tourism in Jasper National Park.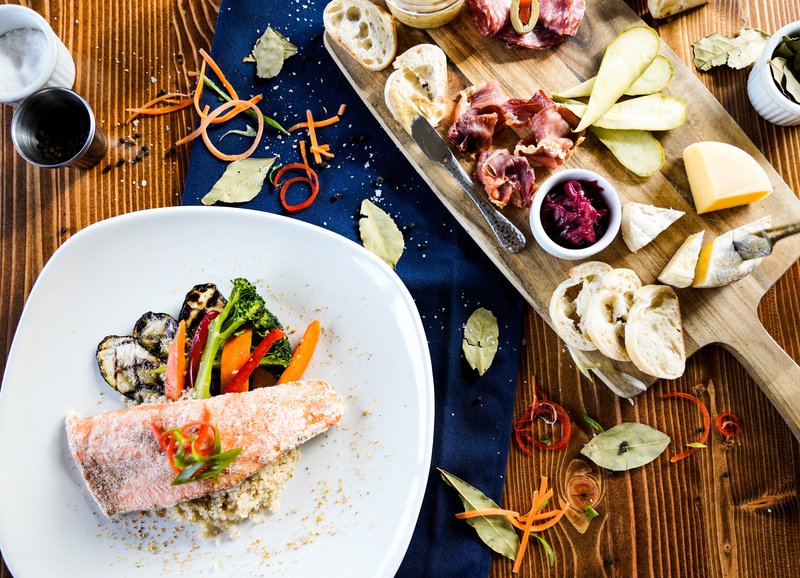 15. Indigenous culture
Hear stories of the land, feel the heartbeat of the drum and meet a local Indigenous Knowledge Keeper. The unique and personal Fireside Chat experience offered by Warrior Women features drumming, singing and interactive story telling through the eyes of the Cree.
16. Eat & drink
Savour the local flavour and explore Jasper's culinary scene. From hearty mountain breakfasts to an elegant alpine dinner for two, from friendly pubs to charming cafés, this is creative Rocky Mountain cuisine at its finest. Explore your options here.
17. Backcountry cooking
Upgrade your wilderness cuisine with the Peak Nic tour. Part interpretive-guided hike, part backcountry cooking lesson and part gourmet picnic, all served with a side of stunning panoramic mountain views. Offered by Jasper Food Tours.
18. Get the kids a sitter
Sometimes the best adventures are had when both parents and kids can explore separately. My Jasper Nanny is a childcare and dog sitting service that provides safe, fun, and active care while featuring all the great children's activities Jasper has to offer. And yes, they'll come to your campsite.
19. Photography tour
Capture your memories and hone a skill at the same time with a photography tour. Local professional photographers will take you to the best spots, teach tricks of the trade and guide you through different photography types from waterfalls to dark sky to camera phones. Book a variety of tour options with Jasper Photo Tours or Jasper Photo Guide.
20. Shopping
Forget some gear at home or just looking for the perfect souvenir? Edge Control in town probably has what you need to get outside comfortably and safely, the Jasper Yellowhead Museum & Archives has one of the best book selections in town, and Tourism Jasper has a line of stylish clothing and merchandise to commemorate your visit.