Jasper Wellness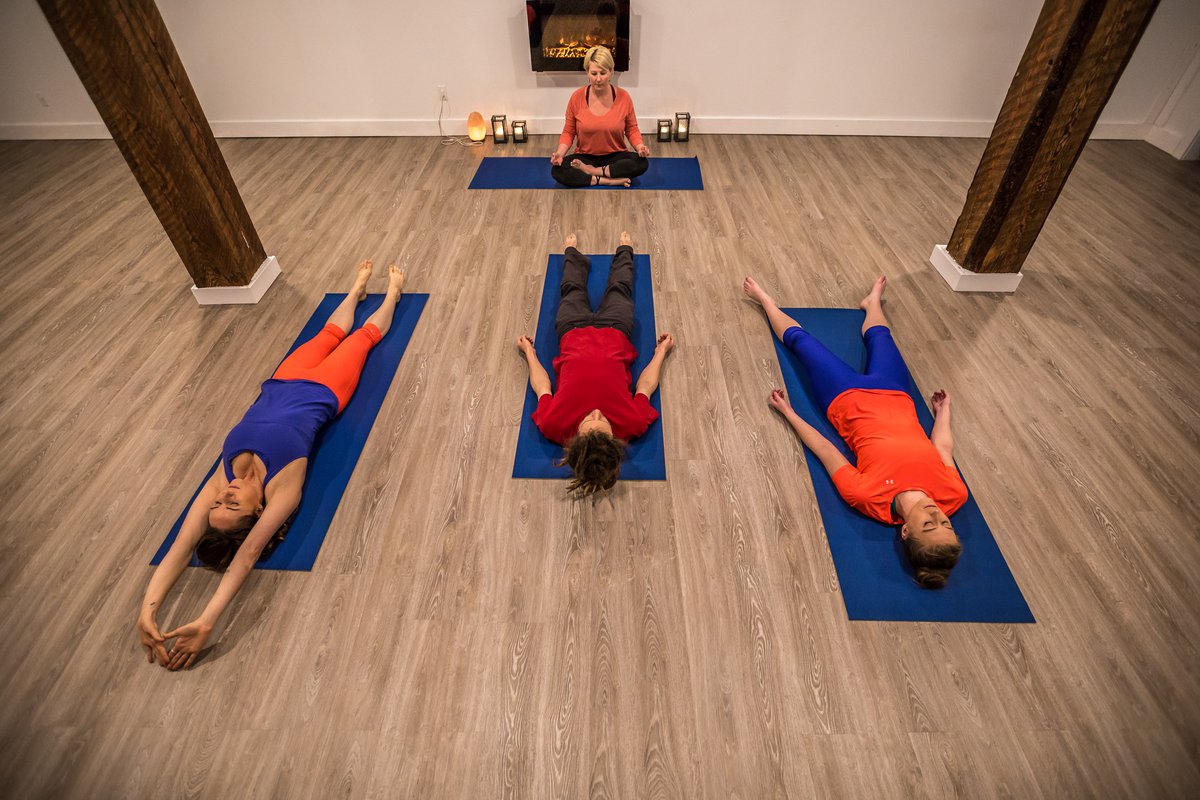 Jasper Wellness is currently closed due to the nature of their business in relation to the COVID-19 Pandemic. They have recently opened an online yoga studio and have an active Facebook Page. Check it out for online offerings and videos to keep wellness in your life. Please feel free to email or call with any questions. Sending love & light to all.
---
Jasper Wellness is a centre focused on people and their well-being. Through massage therapy and yoga offered by professionals throughout the community Jasper Wellness strives to create a sacred space to unite through wellness.
Yoga classes offered daily for all levels and experiences. Whether you are looking to stretch out after a day at the hill or expand your practice through intensive workshops Jasper Wellness has many unique offerings for the yogi in us all.
Private group bookings, events and one-on-one sessions are available upon request.
J A S P E R W E L L N E S S O N L I N E:
We are pleased to announce 3 membership options:
1• A perfect way to welcome the holiday season grounded & revitalized!
Join Jenna McGrath for a two week yoga practice. This practice aims to balance, renew, and leave you taken care of each morning..... or whenever you choose to practice.
The two weeks will begin with a foundation of instruction adding onto each class.
Each practice we will experience:
Chanting
Meditation
Sun Salutations
Postures
Full Relaxation
This series is open to all levels and all abilities.
$25 for 6 practices.
Practice LIVE Monday, Wednesday & Friday 7:30-8:30am but also have access to recordings so you may choose to practice at another time of day or use throughout the month.
Register here:
https://jasperwellness.punchpass.com/series/13295
2• Jasper Wellness Online Introduces a month of lunch time yoga!
Join Steph for a month of 45minute Wednesday mid day pick me ups from the comfort of your own home or workplace.
Dec 2-30th 12:05-12:55pm
All month long registrants will be added to a folder in which you may access on your own time to practice if you miss the live zoom class!
5 classes $30 Package available until Dec 8th, after Dec 8th drop ins only at $10 per class!
All abilities and levels
Register here: https://jasperwellness.punchpass.com/classes/7191615
Jasper Wellness Online Introduces:
3• The December Holiday Package
December Holiday Package grants you an all access pass to Steph's YIN for Recovery and Slow Flow for the WHOLE month of December! Pluuusssss a drive of all the recordings, so you can catch it later if it doesn't work for you to attend live!!!!
$60 for 8 online zoom classes Package available until Dec 8th, after Dec 8th drop ins only at $10 per class!
Register here: https://jasperwellness.punchpass.com/classes/7191601