Soak up the last of summer at one of these beautiful sandy spots. Relax lakeside Jasper National Park provides families and fellow adventurers with a guide to some of the top lakes and beaches in Jasper, Canada.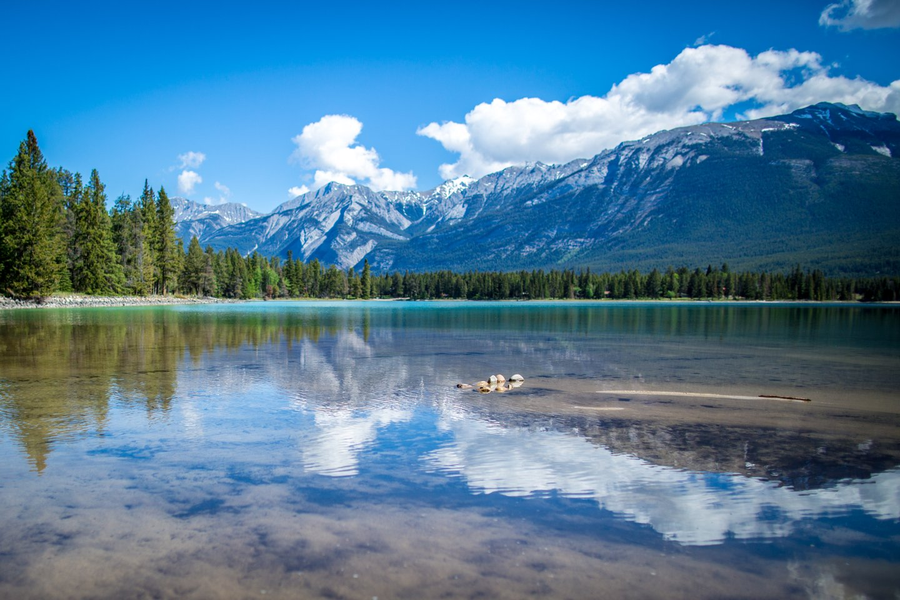 Lake Annette & Lake Edith
The perfect destination for an epic day with the whole family. Awe-inspiring turquise green water and a long sandy beach to enjoy. Lake Annette includes a 2.4km paved trail around the lake shore. Cooking shelters and a playground can be found only a few steps away from the beach.
Located just down the road from Lake Annette, Lake Edith is at its best mid to end of summer when the level of the lake is getting lower. This makes for warmer water, a wider beach and a great place for kids to play.
Both these locations offer picnic tables, metal fire rings with grills and outhouses.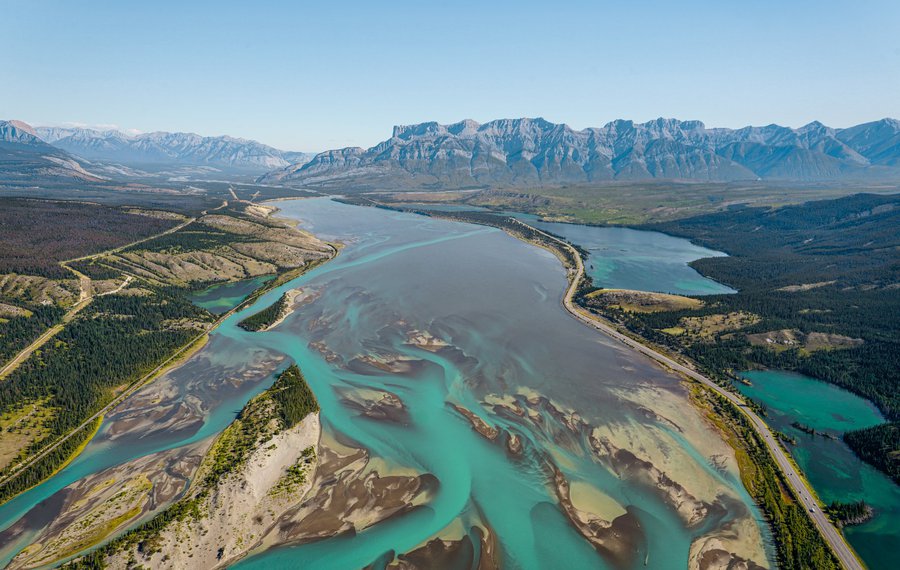 Jasper Lake
Although technically not a lake at all (it's actually a section of the Athabasca River that is so wide and shallow that it seems lake-ish), this spot is just off the highway about 20 minutes east from downtown Jasper. Although it doesn't have picnic tables or similar amenities, it does have a bathroom and convenient parking lot.
The beach is narrow but stretches a long way with beautiful views. However, on the far east side the terrain turns into sand dunes, which is a fragile and rare ecosystem in the Rockies; kindly do not walk through this particular area.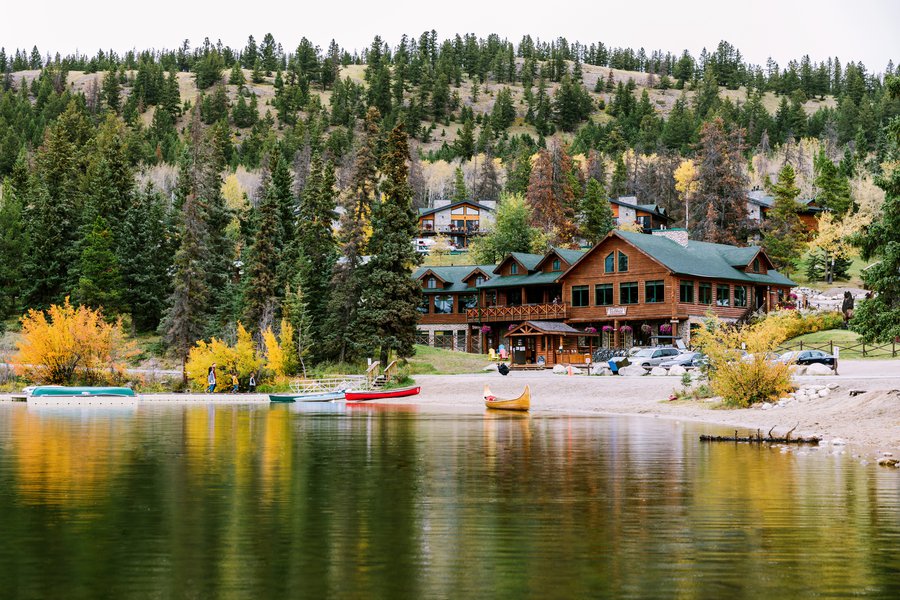 Pyramid Lake
It may not have the same spectacular turquoise water Lake Annette and Lake Edith have to offer but its amazing mountain views and clean sandy beaches make this a go-to destination for summer fun. The lake offers a selection of several beaches. If you feel like exploring the lake, boats can be rented from Pyramid Lake Resort.