There are plenty of summer activities that will never go out of style. Spending time at the beach, drinking bevvies on a patio, and going for long, sunny bike rides are some of those evergreen Jasper experiences that will be forever iconic. But if you want to try on something a lil different then keep reading.
The Rocky Mountains have so much to offer. And in Jasper National Park, there's even more than you'd expect. Leave the beaten path and venture beyond in a new way. These unique experiences are sure to leave an impact.

1. Find zen on a Yoga Hike
Combine two of your favourite activities into a single one-of-a-kind experience. Join Canadian Skyline Adventures for a fully interpreted guided hiking tour followed by an hour long yoga session in a beautiful location. Choose between multiple difficulty levels, from a summit hike + hour-long yoga session + hot spring soak, to a half day option with tea, to a shorter route. All include fully-interpreted guiding and are the perfect way to wind down at the end of a busy vacation.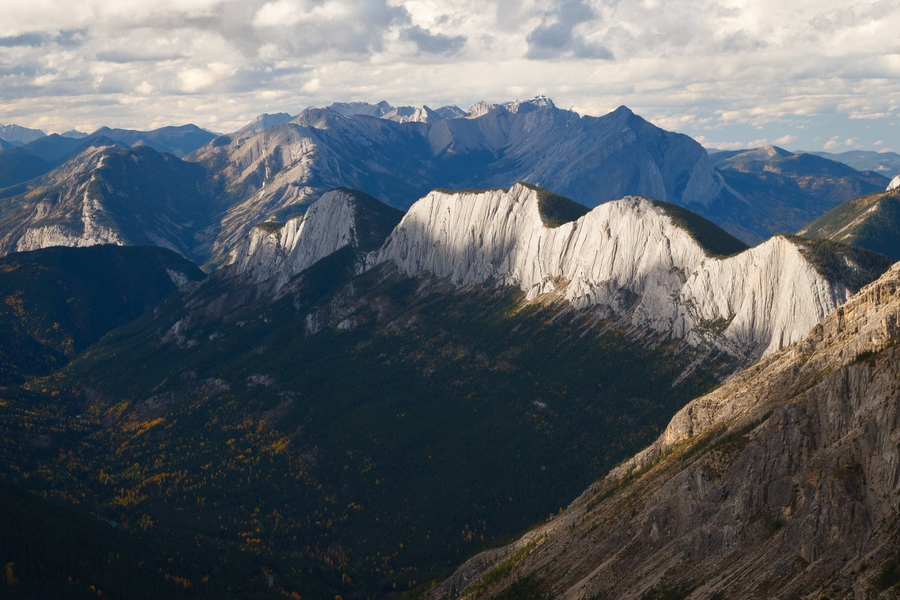 2. Go on an Indigenous Plant Walk
Join Cree Knowledge Keeper, Matricia, as she takes you on a fascinating journey through the plant medicine world of Jasper National Park. This leisurely exploration looks at the food and medicines that the land offers and that can be found in surprising places. Runs most Tuesday mornings; purchase tickets in advance.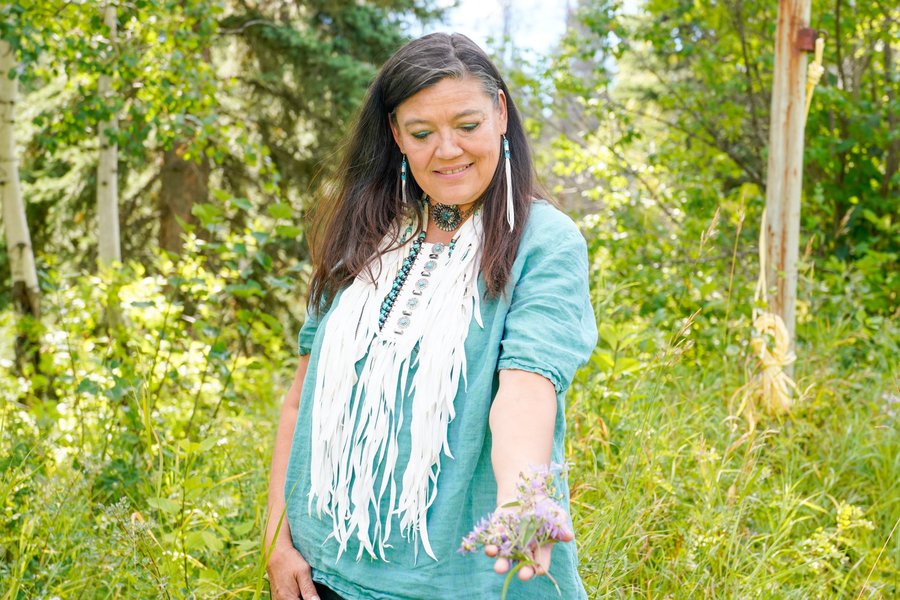 3. See the park by motorcycle
Whether you're a lifetime Harley Davidson fan or just want to see some of Jasper's most iconic landmarks while feeling the wind in your hair, Jasper Motorcycle Tours will kit you out in full leathers and embark on a unique ride that Destination Canada designated a Signature Experience. Offering humour, quality gear and expert guides, the customizable tours can last one, two or three hours. And thanks to the sidecar, all ages and abilities (including people who use a wheelchair) can participate.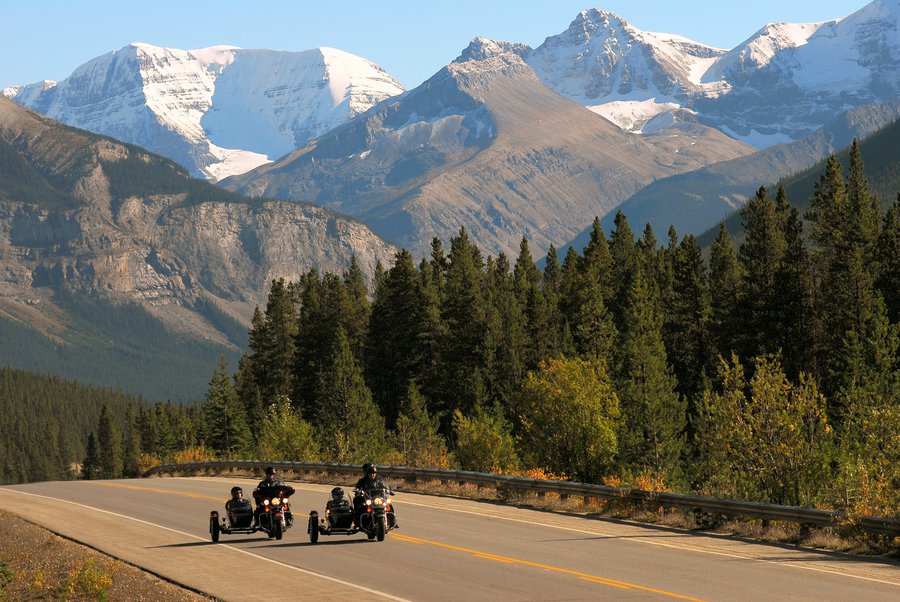 4. SUP on a crystal-clear lake
Stand-up paddleboarding is already a pretty unique way to hit the water, but have you tried doing it on a lake you can see the bottom of? At the Fairmont Jasper Park Lodge, Lac Beauvert is known for its sparkling green colour, and in certain shallower areas you can see straight through. Rent gear from the on-site Boathouse and afterwards, hit the patio for some lakeside cocktails and bites.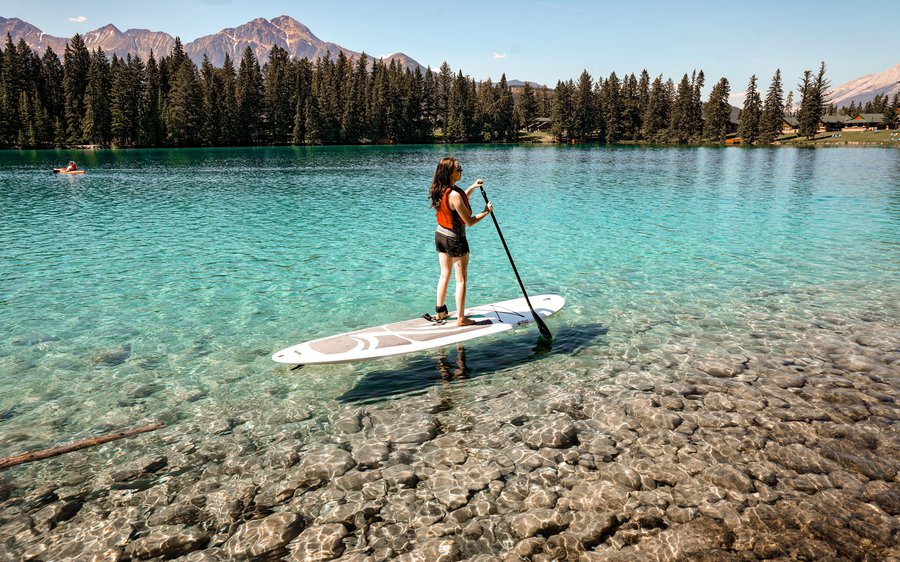 5. Amp up your activity with rock climbing 101
Rock climbing is a different way to experience the wilderness, and having a guide show you the best crags in the area can help you see the park from a new perspective. Join an experienced local expert and get up close and personal with Jasper's magnificent walls of rock. Your guide will pick the best spot for the day and for the group's skill level.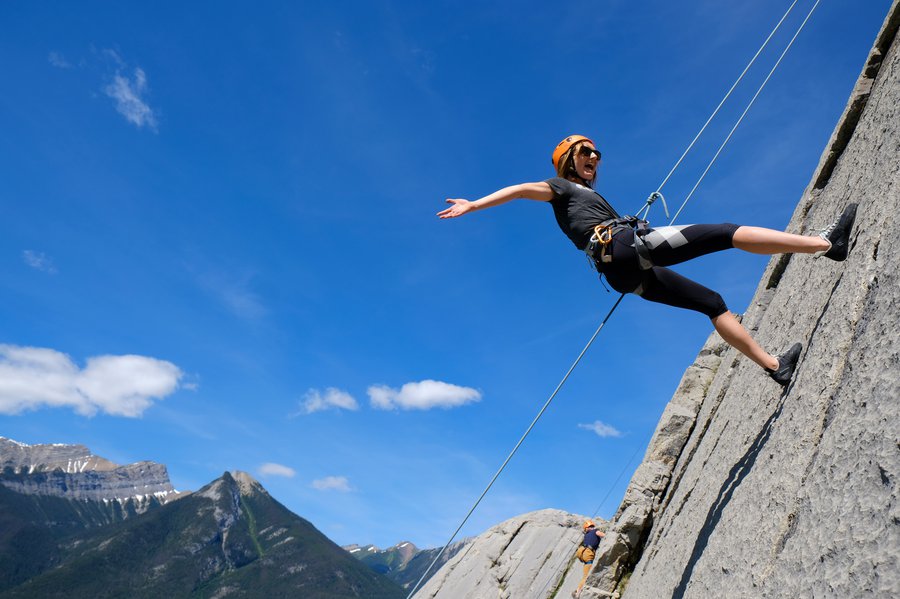 6. Zoom your way to a mountain summit
Want that alpine experience without sweating your way up a mountain? Jasper SkyTram takes you to the top of Whistlers Mountain in 7 minutes flat. Plus, since the alpine snowpack melts slower than in the valleys, springtime visitors can even snowshoe to the summit. Come prepared with winter gear from head to toe and rent snowshoes at the upper station retail store.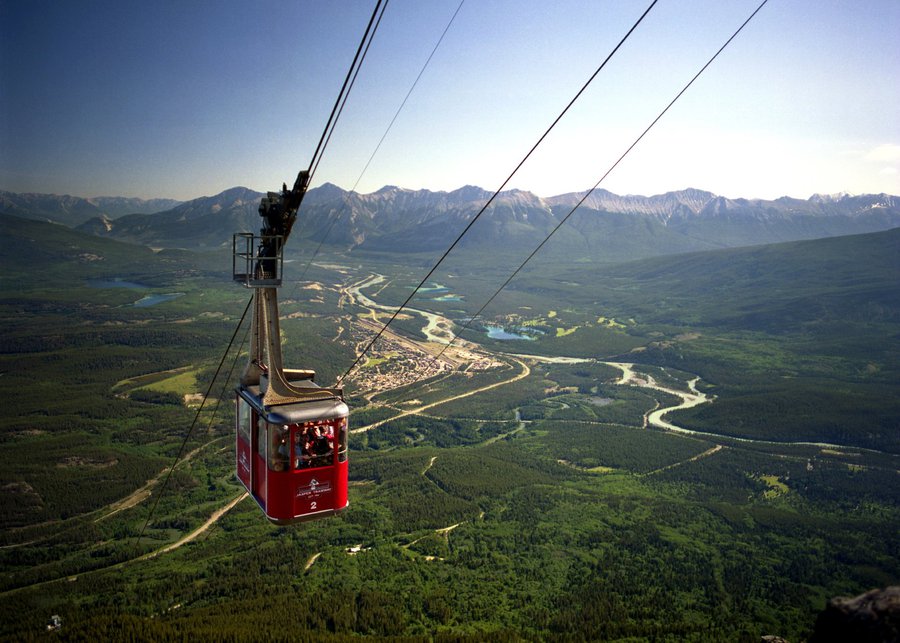 7. Picnic with a panoramic view
Peak Nic is a 3.8 KM intermediate hike up a stunning peak followed by a hands-on backcountry cooking lesson, where you will learn to prepare your own gourmet meal in the outdoors using efficient and environmentally friendly backcountry cooking methods. The best part? You get to eat an amazing meal while enjoying stupendous views of surrounding mountain ranges. For a food tour alternative that brings in a bit more mystery, see the Downtown Foodie Tour.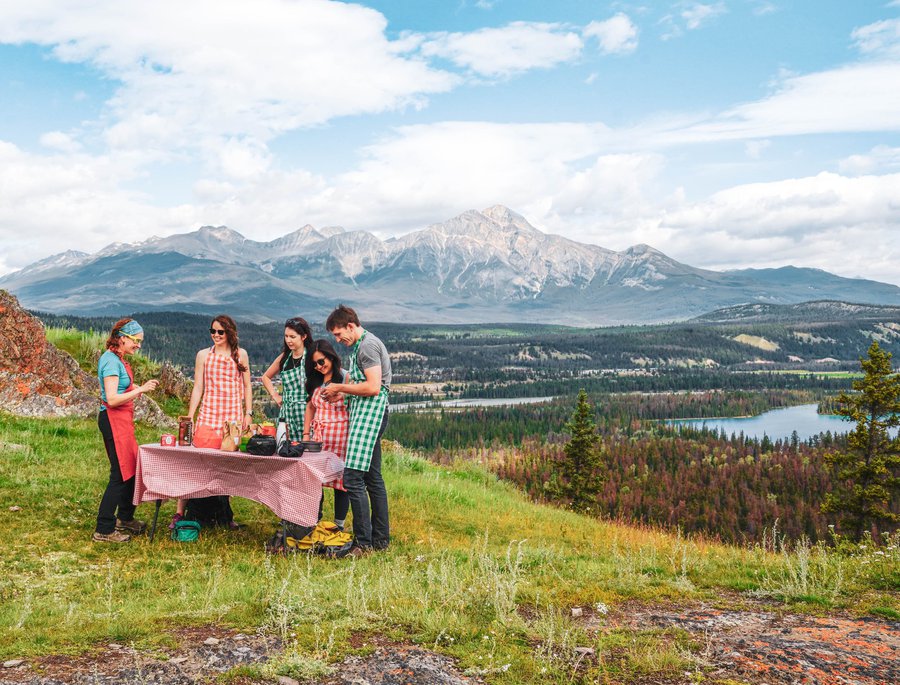 8. See the stars during daylight
Jasper boasts the world's second largest dark sky preserve, but in summer you'd barely know it since darkness doesn't fall until after 11 p.m. at times. If you'd rather not keep the kids up past their bedtimes the Jasper Planetarium is the solution. With a variety of year-round experiences that feature both their 50-seat dome theatre and the largest telescope in the Canadian Rockies.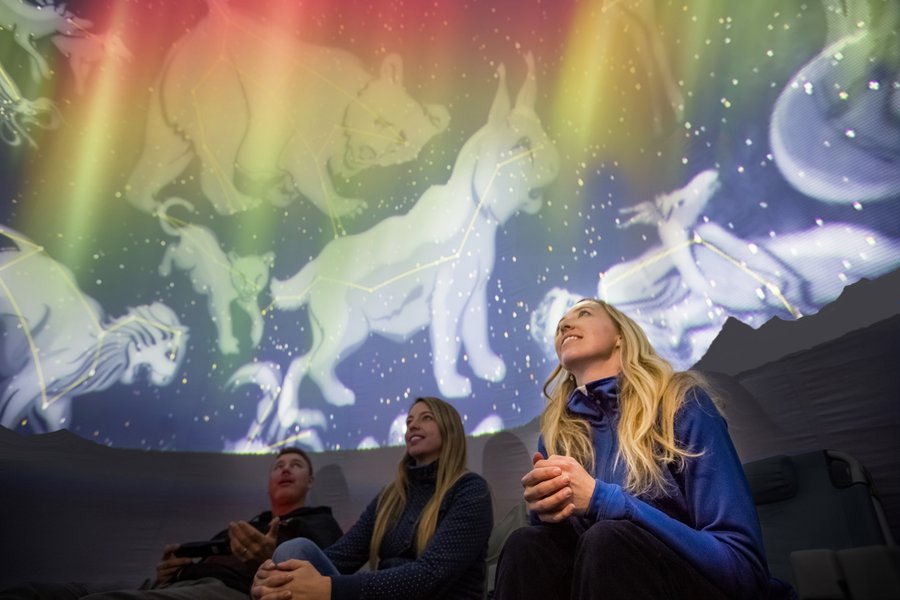 9. Paddle a Voyageur canoe
Embark on a guided canoe tour in a handcrafted voyageur canoe on Pyramid Lake with Wild Current Outfitters. Great for small groups who want to enjoy the incredible sights and wildlife in true Canadian fashion with baked goods and hot drinks!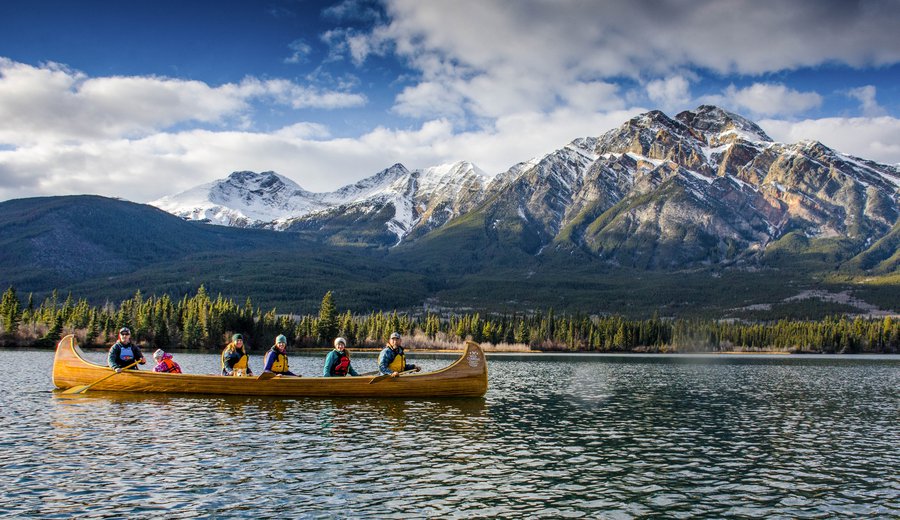 10. Go from rail to road with a train tour
SunDog Tour Co. is known for their amazing sightseeing tours, but their combo Train Journey and Sightseeing Tour is truly unique. It starts with about 3 hours of "Train Time" in Via's luxurious Skeena Train. Upon arrival at the Historic Dunster Train Station, you will be greeted by a driver who will guide you on a sightseeing return to Jasper. Along the way stop at Mount Robson, the tallest mountain in the Canadian Rockies, and other spots if time permits! Snap pics and learn about the rich history, geology, and ecology of the region.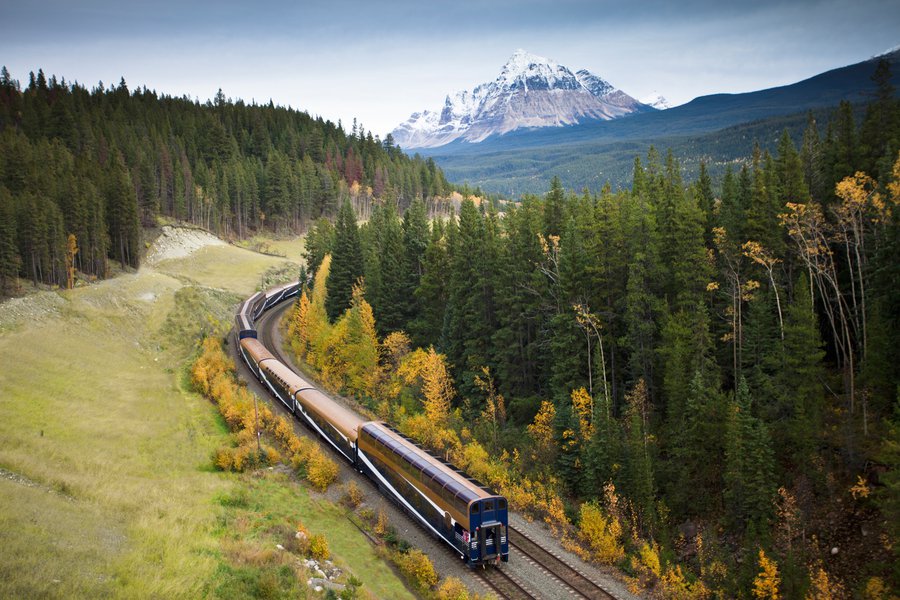 11. See a glacier up close
The Athabasca Glacier is one of the most accessible glaciers in the world (it's located just off the Icefields Parkway, with a trail heading up to its toe. But the only way to actually go on the glacier is with a guide, and Rockaboo Mountain Adventures' full day tour provides the best.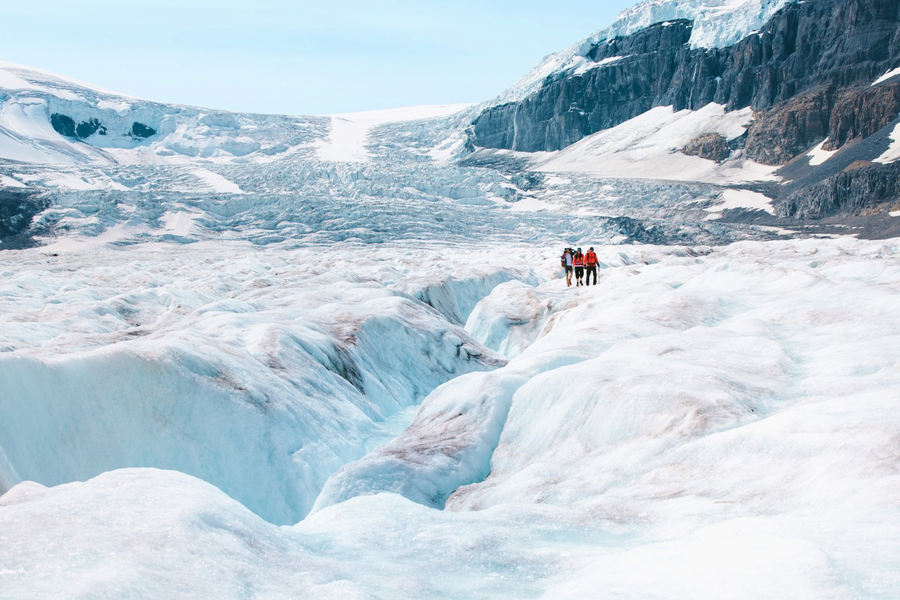 12. Open-Top Tour
Take a journey through Jasper National Park on a the Legends of Jasper Open Top Tour. These fun and nostalgic open-top vehicles will give elegance, comfort and luxury while you visit iconic landmarks, arrive at an event, or add a lil pizzazz to any experience that involves transportation.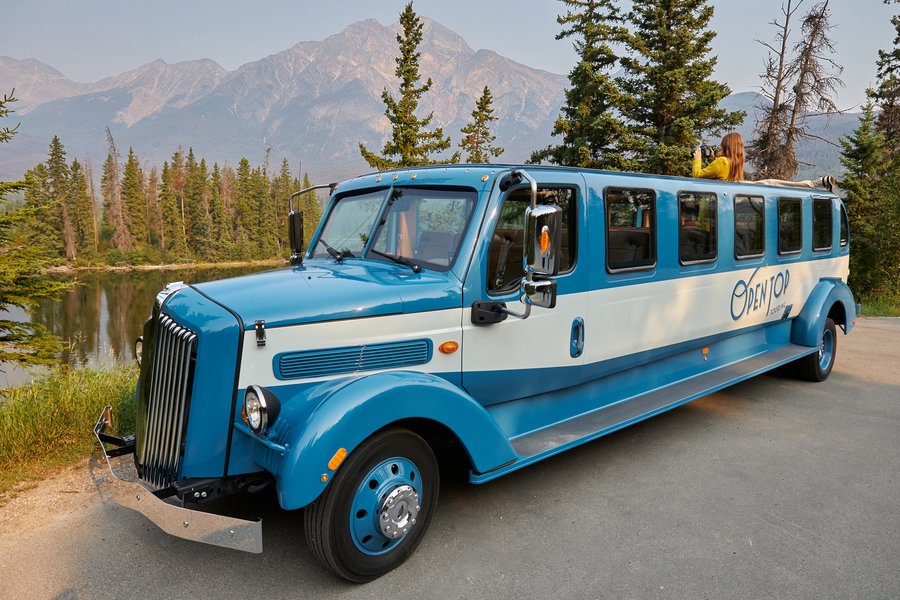 13. See a local theatre production
The one-hour show From Jasper, With Love is constructed as a cocktail of sketches and features an evolving cast of silly and lovable characters that desperately, hilariously, try to warn the audience away from Jasper. With scenes set in some of Jasper's most popular situations, from camping to stargazing to wildlife, the performance also gives a solid overview of Jasper's culture and highlights.