Ever since the 1940's, Hostelling International Canada has been providing economical accommodations in the Rocky Mountains. When HI Jasper relocated to a brand new building closer to downtown and opened in the summer of 2019, it was heralded for its slick new look, beautiful communal spaces, and diversity of room options.
Now, the hostel is back, with COVID-19 friendly changes that make this budget accommodation provider safe for all travellers.
The hostel will be offering only private rooms and private dorms for now (no shared dorms). Options include: standard private ensuite rooms (for two), as well as private dorms for four (in bunks) and private family ensuites (for five, in bunks, one of which has a double on the bottom). Private dorms share bathroom facilities with just one other room.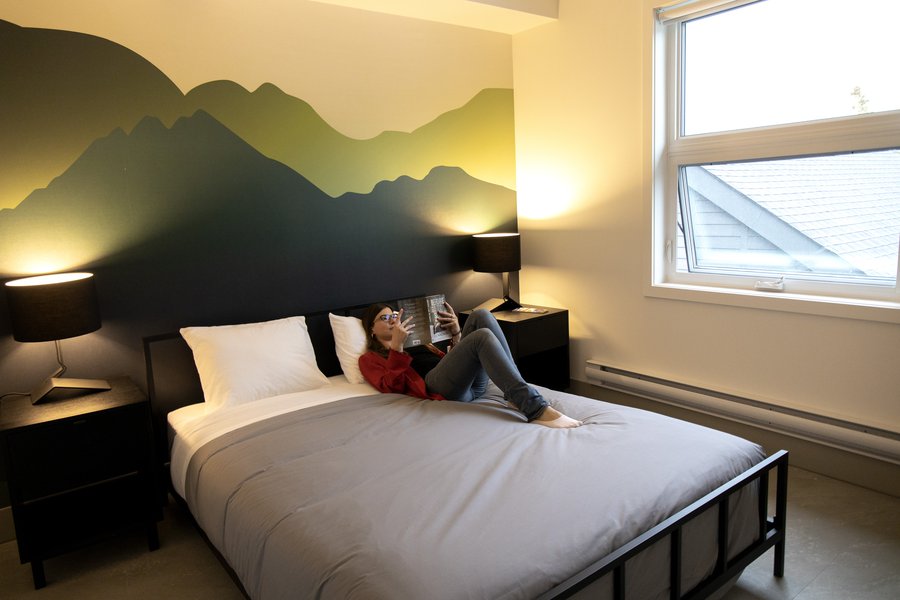 Operating on a reduced winter schedule (the hostel will be open for stays on Thursday, Friday, Saturday and/or Sunday nights only) HI Jasper is also offering a 10% discount on 3 or 4 night stays, and ski packages are in the works too.
The shared kitchen is a highlight for a lot of people, with its modern and spacious layout; it will be open with reduced capacity and scheduling measures in place. The café will be open as of Feb 11. Full details on HI Jasper's safety measures are here: https://hihostels.ca/howtohostel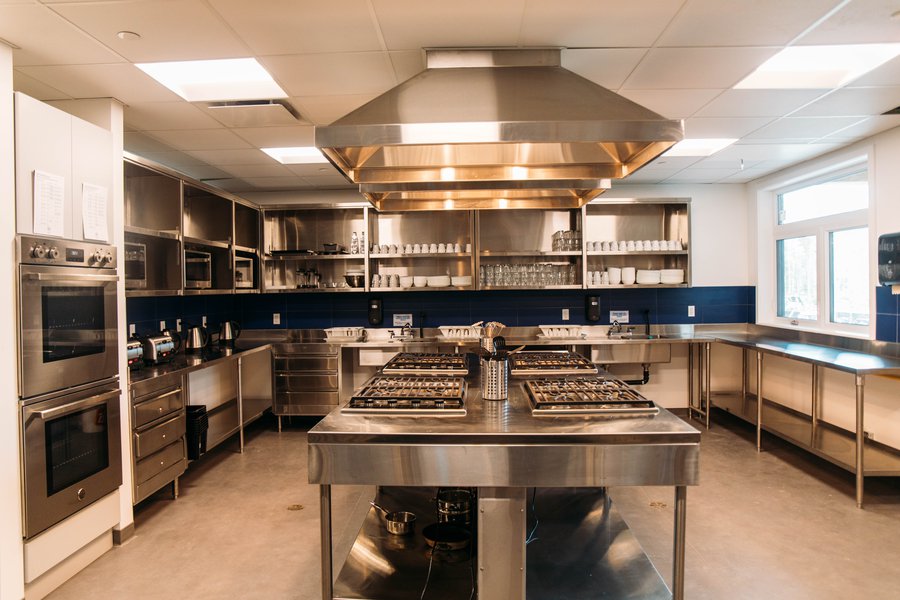 Originally located partway up Whistlers Mountain, the new location is a walkable distance from the train station and more convenient for travellers without access to a car. Built from scratch, this affordable accommodation is fully wheelchair accessible and has storage rooms to stash luggage, bikes or skis.