Ever since 1925, when a young Greek immigrant opened a cozy hotel on Connaught street, the Andrew family has been providing Jasper visitors a friendly basecamp from which to launch their adventures.
George Andrew basically grew up in the hotel that he now owns. As a boy, he helped with the gardening, housekeeping, and eventually, the managing duties alongside with his father Socrates. His grandfather (and namesake) Papa George had owned the hotel before then, and his great uncle Paul before that. Today, two of George's grown children work there too. Indeed, the Astoria has always been home -- not only to the Andrew family, but to the legions of patrons who come through every year and stay in its beds, eat at its restaurant and drink at its pub.
Originally called Hotel Cavell, it was renamed the Astoria in 1927 (after a river that runs by Mount Edith Cavell) when the authorities of the time objected to the hotel's addition of a 'beer parlour' while touting the name of a heroic war nurse.
The rooms are comfortable and modernized; the hotel was built when communal bathrooms were the norm, and the later addition of in-room facilities adds to the cozy, historic feel of the lodgings. This is a place to rest your head after a full day of adventures in the mountains (a goal easily achieved since the hotel is within walking distance of almost every recreation imaginable.) Ski storage and shuttle are available, and dogs are permitted for a small fee.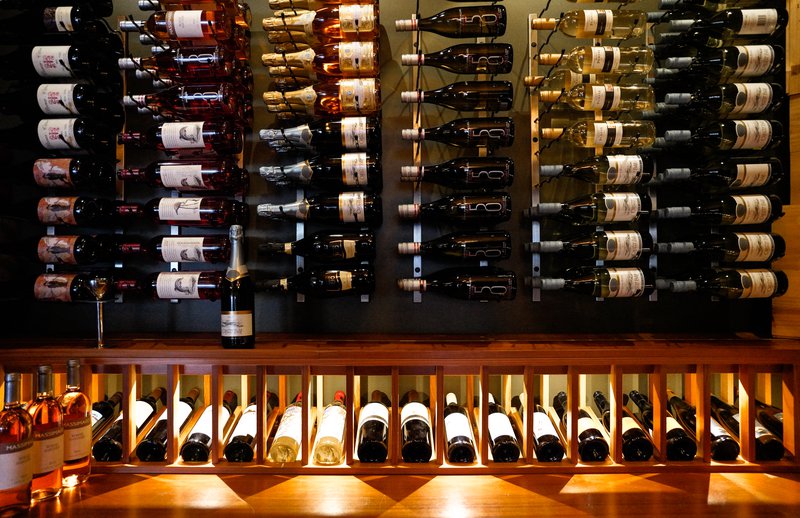 Papa George's Restaurant
If the Astoria Hotel is the bedroom, Papa George's is the dining room. Open for breakfast, lunch and dinner, this family-friendly eatery serves up tasty homestyle cuisine featuring authentic Alberta proteins like wild boar, elk, venison and bison. Connoisseurs can select their vintage of choice from the custom designed walk-in wine cellar, and recent renovations are bringing the kitchen to a whole new level.
The decor is Rocky Mountain modern with a touch of Tuscan stylings, and a gorgeous central fireplace (built with local rock that can also be found in houses around town) adds to the relaxing feel. In the summer, it boasts one of the best patios in town.
It is tradition for the men in the Andrew family to have George somewhere in their name. The original Papa George had a sense of humour - he and Paul would often play pranks on each other - and when business was slow he'd call orders out to the chef on his way into the kitchen as if he weren't working as both waiter and cook.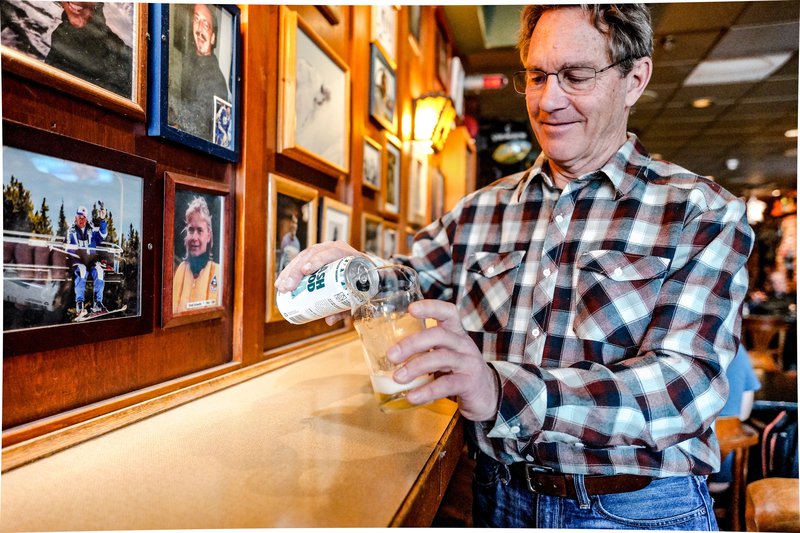 De'd Dog
Shortly after the hotel opened, a pub (then called Astoria Bar -- it wasn't rechristened the De'd Dog Bar & Grill until 1995) was added to the building's north side. It's always been a community hub. In fact before being annexed into the bar, part of the building was, at various points in time: a barber shop, Jasper's first Radio Shack, and Joe Clark's campaign office during his election for Canada's Prime Minister.
These days, the De'd Dog is one of the town's most popular and beloved places to unwind with a beer and good meal, play a round of pool, or to observe Jasper lifers in their natural habitat. Here is a microcosm of the local vibe: a casual, close-knit community that lives for all the fun, awesome glory that the surrounding mountains have to offer. There's respect for the mountains' power too: one of the walls is covered with photos of friends and family members who lost their lives in mountaineering accidents, and every once in awhile a beer will be placed beneath one of the pictures while old pals lift a glass in their fallen buddy's honour. Sometimes a quiet familiar haven of comfort food, sometimes a bopping party with live music and various brews, this is one local nook that mustn't be missed.
With its immediately recognizable peaked mountain lodge architecture and grand views of the Maligne Range, the Astoria is almost as quintessentially 'Jasper' as the Andrew family itself.