About the author: Mayuri is the founder & editor of ToSomePlaceNew and CanadaCrossroads. An Indian Canadian globetrotter, she has traveled to over 100 cities and 25 countries. She currently resides in Edmonton, Canada.
───────────────────────────────────────────────
As the largest national park in the Canadian Rockies, Jasper is home to alpine wilderness, stunning mountain peaks, glacier-fed lakes, forests and rivers. The snow capped mountains, and scenic road trips welcome outdoor enthusiasts and soft adventurers alike.
But don't think that Jasper is only for hikers, skiers and climbers, there are so many things to check out for non-hikers too!
Here is a list to get you started.
1

Enjoy a stroll to Pyramid Island

Pyramid Lake is one of the most visited sites in Jasper. Located at the foot of Pyramid Mountain, the lake opens up to boating, biking and canoeing in the summer, and ice skating and snowshoeing in the winter.

For soft adventurers, I recommend a scenic stroll on the Pyramid Island. Bring a camera to capture the beautiful landscape.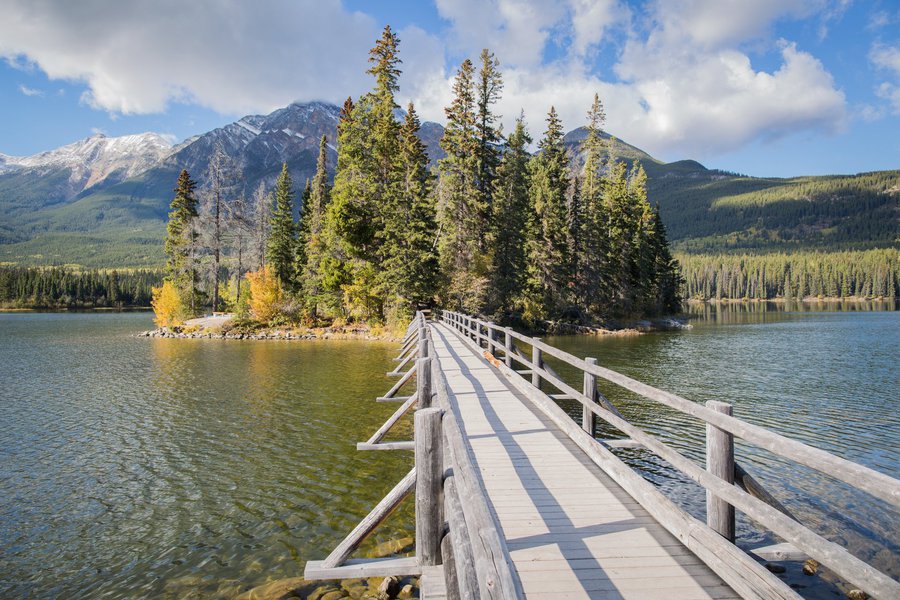 Prefer to sit down? Visit the Pyramid Lake Resort restaurant (The Pines) for a drink or a meal while soaking in lakeside views. You can also rent bikes, canoes, and kayaks at the resort.
2

Picnic at Lake Annette or Edith Lake

Make the most of your summer break in Jasper.

Grab your picnic basket, a nice book, mat, bring your loved ones and head to one of these two lakes to enjoy a picnic (while the sun is shining). If it's warm, bring a swimsuit as these are also popular swimming beaches.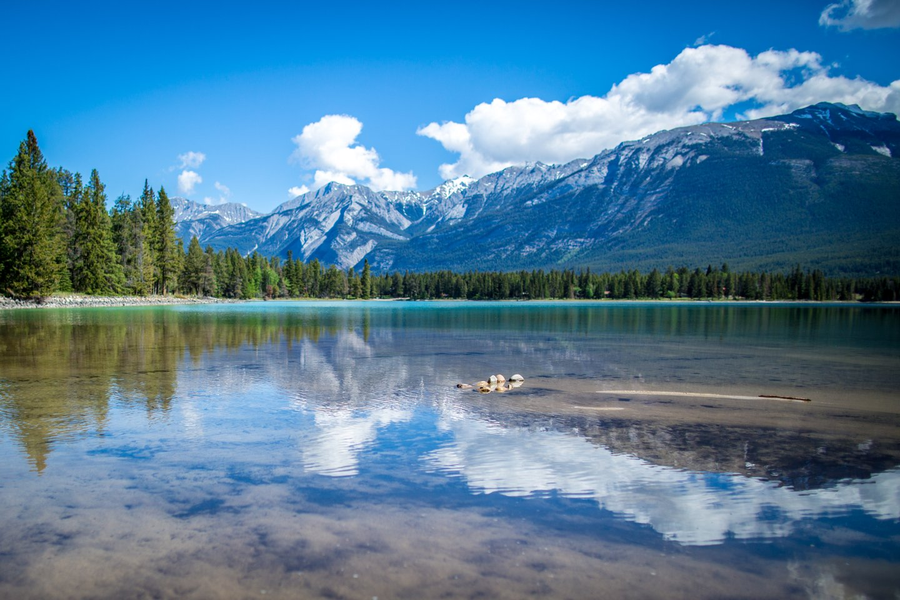 3

Chase waterfalls along the Parkway

Enjoy gushing waterfalls without a strenuous hike.

With boardwalks and parking accessibility, chasing waterfalls in Jasper is easy. Athabasca Falls is gorgeous and located an easy 1 kilometre walk from the parking lot. You will also see a beautiful canyon when you near the falls viewing platform.

Sunwapta Falls is another must see waterfall located along the Icefields Parkway. It is a short walk to reach the first viewing platform, and from here you can see waterfalls spread over the Sunwapta River. It is mesmerising in the winter time, as it is lightly dusted with snow!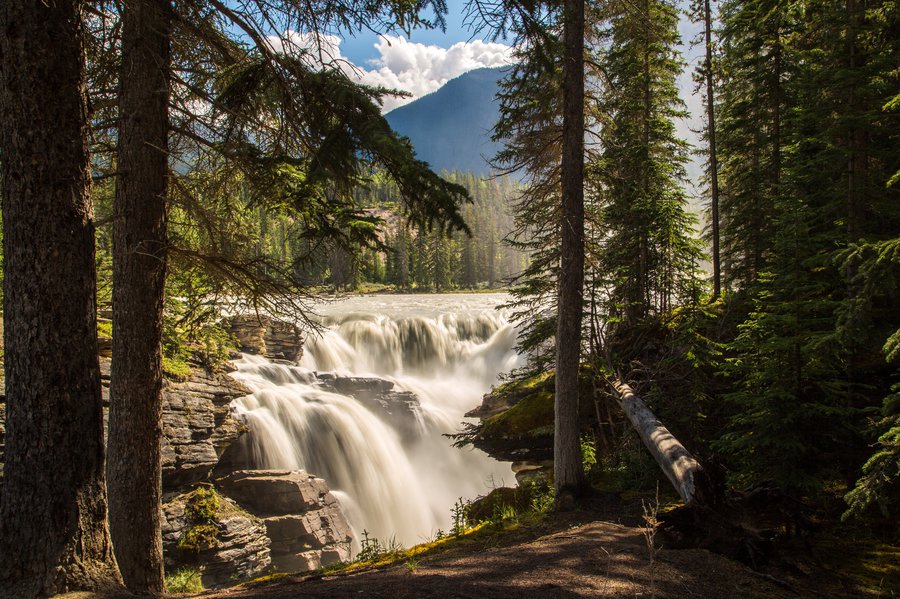 4

Spa and dining at the Fairmont Jasper Park Lodge

Fairmont Jasper Lodge is a premium accommodation option inside the national park. From golf courses, stargazing, to spa and romantic dining Fairmont Jasper Lodge is like a village of its own.

You can enjoy a stay here in one of their cute log cabins, or go on a picturesque walking trail and explore the shores of Lac Beauvert.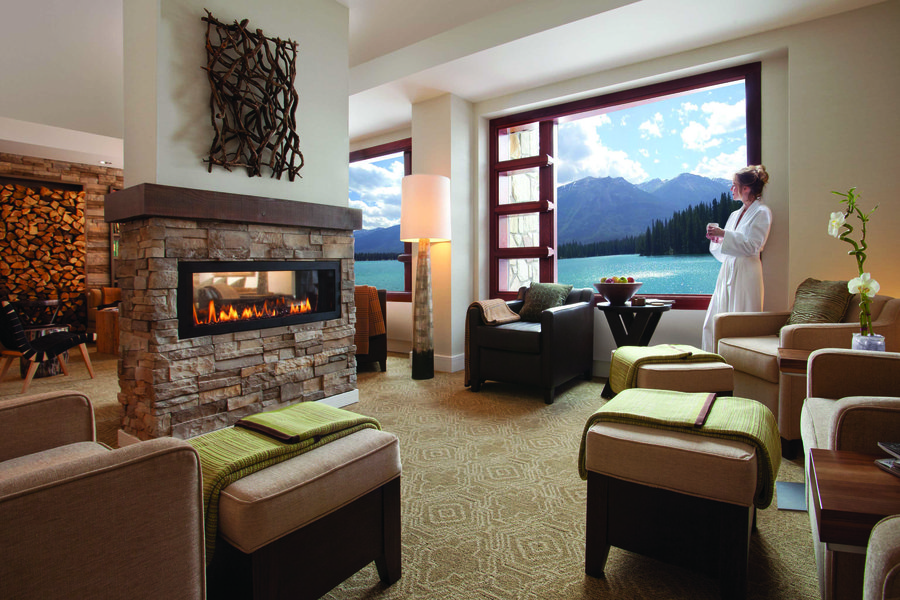 After a day of sightseeing, relax and rejuvenate at the on-site Spa. After your treatment, pamper yourself with a nice Italian dinner at Orso Trattoria (with views that are hard to beat!)
5

Marvel at views from the Jasper SkyTram

You don't need to hike to get a bird's eye view of the mountains in the Rockies. Save all the energy to take photos and enjoy breathtaking views at the top of Whistler Mountain from an aerial tram ride with the Jasper SkyTram.

Jasper SkyTram is perfect for families and groups - you will love this 2,277 metre viewpoint, which is the highest and the longest guided aerial tramway in Canada!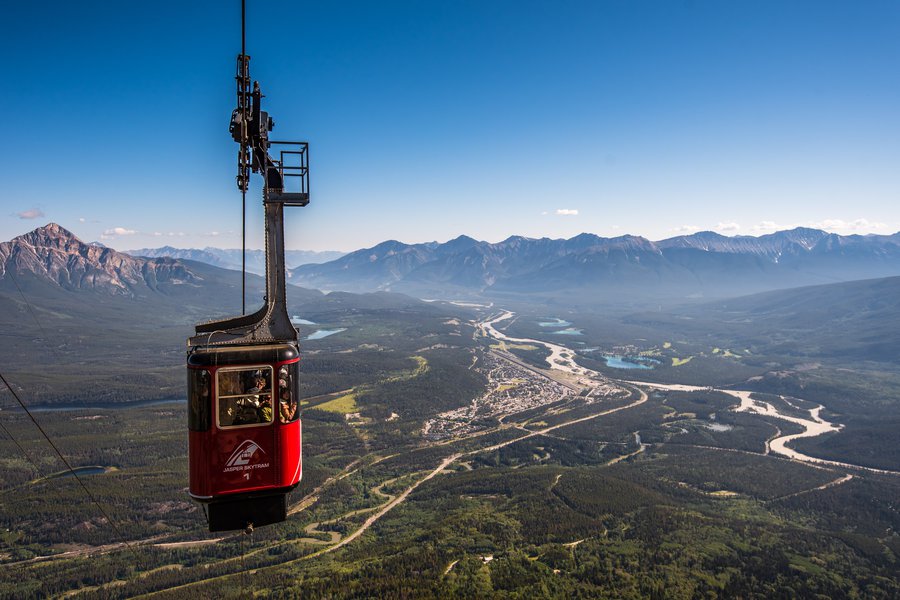 6

Maligne Lake Boat Tour

Join a boat tour and cruise the magical Maligne Lake to arrive at the unique Spirit Island, accessible only by boat. This is a seasonal (late May to October) and weather dependent activity that will reward you with views of mountains and the turquoise waters that the Canadian Rockies are known for!
7

Visit a local brewery and eat your heart out

Take time to enjoy culinary delights in Jasper town and eat your heart out. From local breweries to international and local cuisines, you will never go hungry here.

Just make sure you have enough time to try out a few restaurants and cafes on your Jasper itinerary.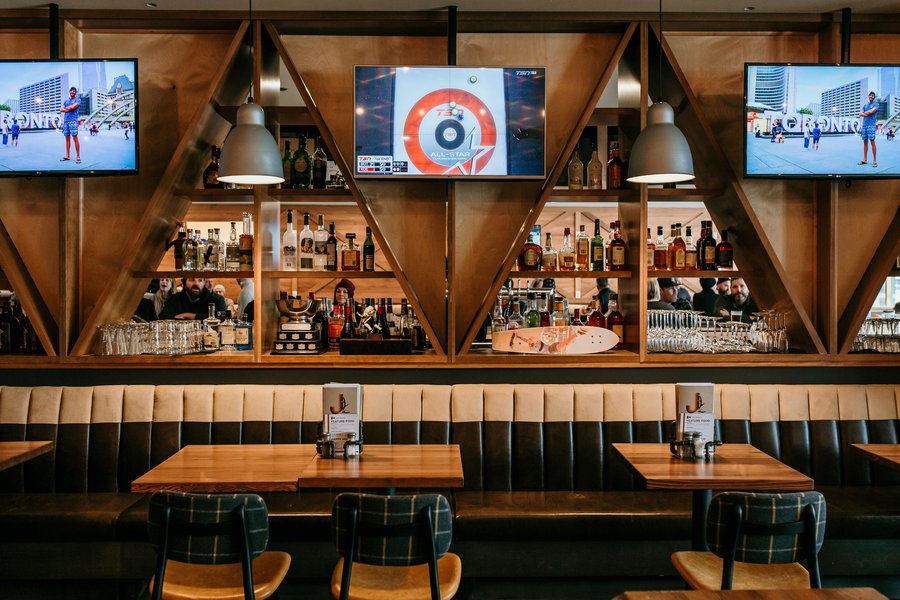 8

Wildlife viewing tour

Even without charging far into the backcountry, you will likely see a lot of wildlife at Jasper National Park. Jasper has one of the highest number of black and brown bears in Alberta, and not only that, you can almost easily sight deer, elk, bighorn sheep and goats when you are road tripping inside the park.

As always, be mindful and respect wildlife (do not go near the animals, or attempt to feed them. Slow down when you see wildlife crossing roads and be careful of oncoming traffic when you stop for photos).
9

Starry nights and northern lights in the world's second largest Dark Sky Preserve

Did you know that Jasper is the world's second-largest Dark Sky Preserve? Well, it is also one of the most accessible, meaning there's a town within easy reach of the darkest night time sanctuaries.

Jasper National Park is great to stargaze and chase northern lights. Medicine Lake and Pyramid Lake & Pyramid Lake Island are my top picks for stargazing in Jasper.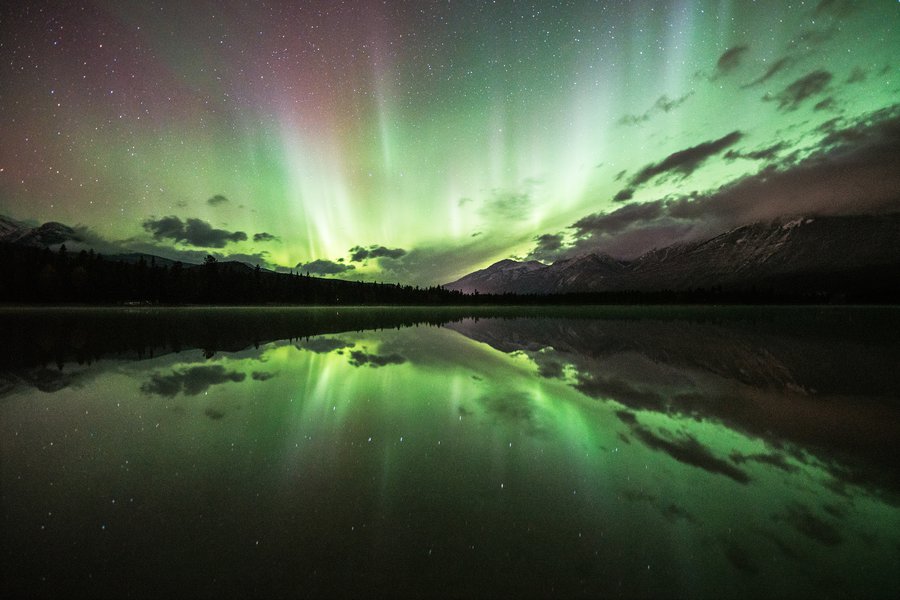 10

Water Rafting Adventures

A little adventure is always a good idea. Get wet and have loads of fun by joining a water rafting tour. Most excursions last for 2 hours under an experienced guide who will help you navigate and enjoy your day on a glacier-fed river.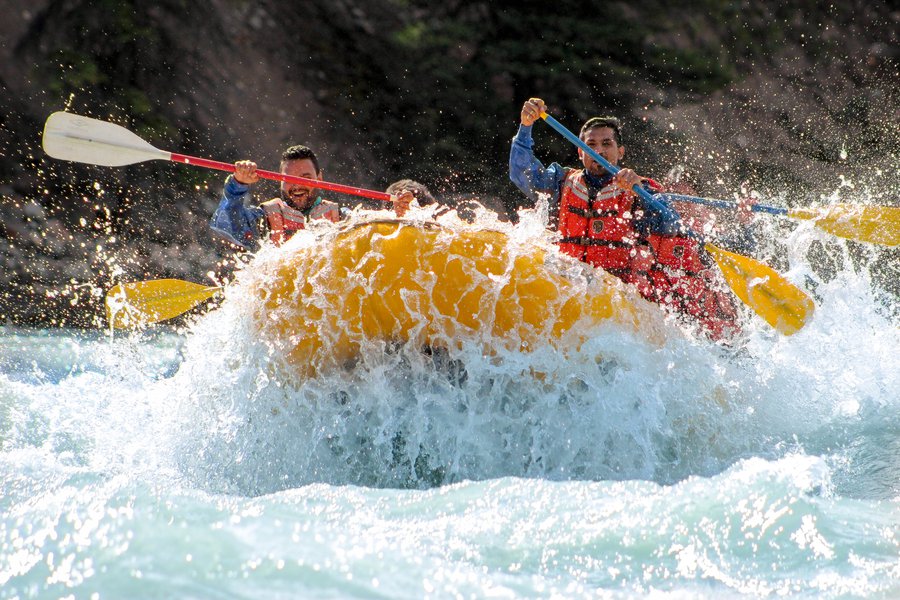 11

Go on a scenic road trip on the Icefield Parkway

There is nothing more refreshing than a scenic mountain road trip!

Connecting Jasper National Park to Lake Louise (in Banff National Park), this 232 kilometre stretch of highway is surrounded by mountains and trees. Often cited as one of the most scenic routes in the world, the Icefield Parkway should be on your bucket list.

This route is open all year round.

Other drive options include Maligne Lake Road, which is perfect if you're looking to capture wildlife or mountains!
12

Soak yourself in an outdoor pool - Miette Hot Springs

Miette Hot Springs is an outdoor pool located in Jasper National Park, offering amazing views of the Fiddle River Valley and the mountains.

Visit the hot springs in the summertime (closed from mid October to mid May), especially in the late evenings and watch the sun go down.