Jasper National Park will once again begin welcoming visitors starting today.
For the past two months we've joined public health authorities in discouraging travel as part of Canada's response to the Covid-19 pandemic. Thank you to everyone who delayed their trip to Jasper, as it gave local businesses time to adapt and prepare for the phased re-opening that's now underway. But before arriving, you should know what to expect. Lines may be longer and certain plans may need to change depending on daily congestion levels; we encourage you to be patient and flexible as we all navigate these unique and evolving circumstances. Remember: some experiences may have changed, but the mountains haven't.
What to know about CAMPING
Camping will not be permitted within Jasper National Park until at least June 21, as mandated by Parks Canada. Please note that this date is subject to change, depending on the success of the phased re-opening. All backcountry campgrounds and random camping are also not permitted.
What to know about DINING
Most restaurants in Jasper will be opening with a number of new public health protocols. Indoors, capacity will be cut in half to allow for social distancing. Surfaces will be cleaned regularly. At some restaurants you may have your temperature checked at the door.
There's also the option of getting food to-go and having a wonderful (and delicious) picnic in one of these 12 amazing spots.
What to know about ACCOMMODATION
Many Jasper hotels and cabins are uniquely well-suited to the kind of social distanced interactions you'd hope for and expect right now. Most Jasper hotels don't have elevators, so you don't have to worry about navigating small, heavily trafficked spaces. The many cabin-style accommodations allow you to enjoy your own space far from other travelers. Also, some properties are offering curbside check-in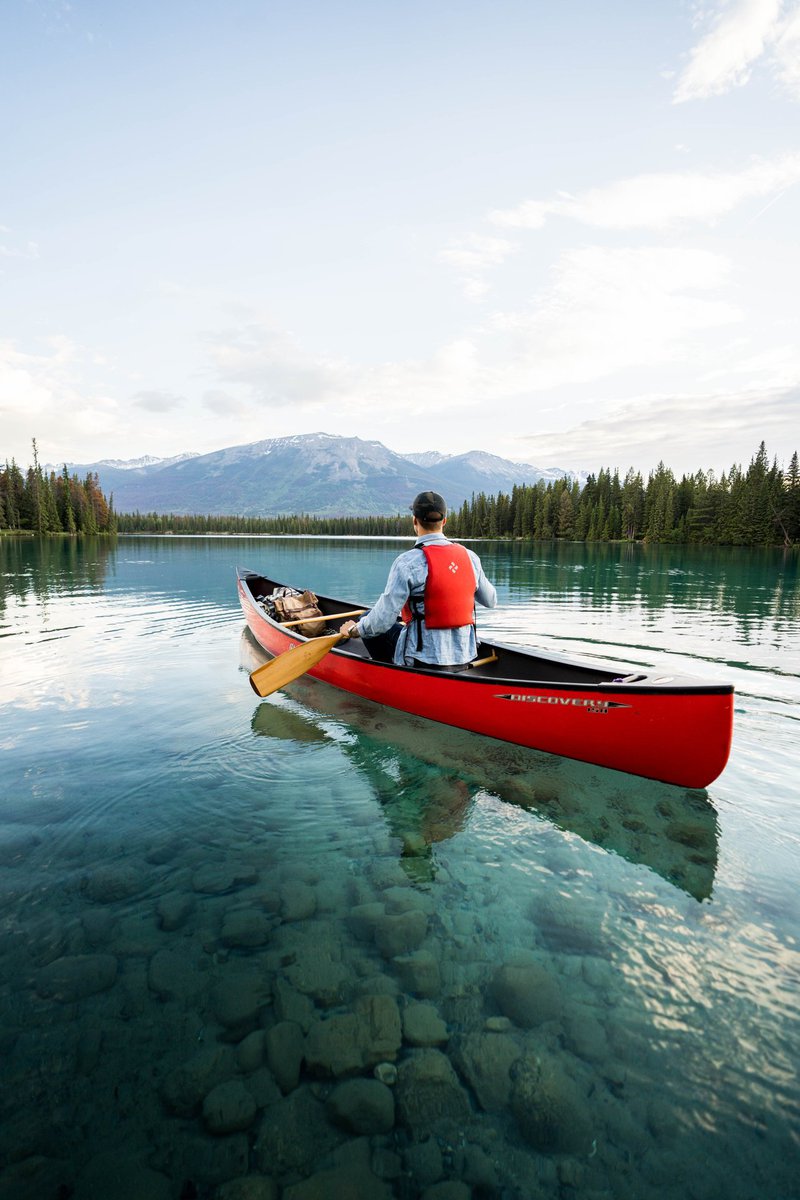 What to know about ACTIVITIES
The public golf course at Fairmont Jasper Park Lodge is now open to the general public. New guidelines include compulsory tee-time booking, wearing a mask while inside the Clubhouse, and a mandatory check-in with screening check comprising of a non-invasive temperature check (must be under 38 Celsius/100.4 Farenheit) and short questionnaire. See the full list of new golf course procedures here.
Hiking is a great way to explore the park while easily maintaining distance from people outside your primary household. Toilets at trailheads will be open, but hand sanitizer is not guaranteed due to lack of supply and ongoing theft; bathrooms will be cleaned once per day at most and visitors are recommended to bring their own hygiene kit, comprising hand sanitizer, disposable gloves and reusable mask.
Jasper has 1,593 lakes, and there are easy ways to explore many of them. Rent a canoe or kayak at Lac Beauvert, Pyramid Lake, Maligne Lake, or take boat cruise to Spirit Island.
The Jasper SkyTram is open and transporting visitors to the top of Whistler's Mountain. While in the tram, everyone must wear masks.
Check this page for updates on what activity providers are open in Jasper.
What to know about WHAT'S CLOSED
Certain roads are closed to vehicle traffic (but still open to hikers and bikers). These include: Miette Road, Cavell Road, Geraldine Lakes Road, Moab Lake Road, Toe of the Glacier Road, Lac Beauvert Road, Celestine Lake Road and Highway 93A between Whirlpool group camping and Athabasca Falls.
Miette Hot Springs, Mount Edith Cavell, plus the Information desk and Glacier Gallery at the Icefield Centre will also be closed.
Parks Canada Information Centres, including the one in downtown Jasper and at the Columbia Icefield Centre, are closed. You can contact the Visitor Information team daily from 9 am to 5 pm Telephone: 780-852-6176; Email: [email protected] All park guides, brochures and maps are available on Parks Canada's maps and brochures page. All Parks Canada interpretive activities are cancelled until further notice.
The health and safety of our community and travelers are top priority. As such, in addition to the procedure changes listed below, we encourage everyone to follow topline protocols including: frequent hand-washing with soap and water for at least 20 seconds; avoid touching your face; and keep a "social distance" of two metres from other people.