It was a pattern verging on family tradition for members of the Ontario-based Cummings family to live and work in the mountains for a period of time. But when Elissa graduated from highschool and set her sights on Jasper, Dad said "you're not allowed to go." It was said as a joke–"he's a big jokester"–but Elissa still protested. After all, he'd done it and so had Mom and her aunt and all of her sisters too so why couldn't she go? With perhaps a smidge less humour Elissa's father answered: "because you'll never come back." He knew his daughter well.
Elissa Cummings moved to Jasper in 2016, and with her bike guiding business booming, has no plans to leave anytime soon.
"I think I knew he was right," she says. "I just love the outdoors. I love being able to go into the mountains and having that in my backyard. And my dad knew I would."

Her passion fuels her business, Journey Bike Guides, through which she aims to help travelers get that leave-right-from-your-backyard biking experience. She launched it the year before the COVID-19 pandemic started, and has doubled her number of tours every year since. Originally only mountain bike tours were available, but Journey Bike Guides is now also offering fat bike tours in the winter.
Why biking? For Elissa, it combines the best of everything. You're fully out in nature instead of stuck to a highway. You can cover more ground in less time than if you were hiking. You're in control of your own machine.
"I can never take it for granted because when I take someone out they open their jaw wide and go 'wooow it's so beautiful' and their surprise kind of surprises me. It reminds me that I live in one of the most beautiful spots in Canada."
Journey Bike Guides is one of the only guided mountain bike tour companies, in a national park, in the country. That in itself is pretty unique. But the journey Elissa took to get here is even more extraordinary. In fact it's incredible that she's even able to cycle at all, considering less than a decade ago many doctors said she'd never ride again.

As a kid, she was always into sports. She amped up her biking around grade 9, then joined a team and started racing. "I used to treat my body like it was invincible," Elissa says. But in 2014 at age 17 she got into an accident. She was navigating a rock garden when she went over the handlebars and dented her helmet on a tree. She kept going, not thinking much of it at the time. Unfortunately, this exacerbated the post-concussion symptoms; she ended up basically bedridden for a year. She missed four months of classes and had to do an extra year of high school.
The concussion was life-changing. Elissa remembers: "You're not really yourself. You lose a lot of your memory, a lot of your identity. I went from being a very active athlete breaking records to just lying in bed all day." She became very overwhelmed by being around people because of the mental effort it took. She lost a lot of friends. She often was groggy and irritable, sensitive to both noise and light, and depression clouded the edges.
"I wouldn't wish it upon anyone."
When she moved to Jasper, she still got headaches but had started to gently exercise again. She went to multiple healthcare practitioners until she found an osteopath who was confident she'd be able to get back in the saddle. It was a long road to get from bedrest to trailside but slowly, with patience and no small amount of stubbornness, she rebuilt her body and retrained her brain to be able to bike.
It helped that she had a goal in mind. Elissa wanted to bike the Great Divide Trail. The route goes from Jasper to Mexico and is the longest offroad cycling trail in the world.
At 21 years old, four years after the accident, she packed her tent onto her bike and set off solo.
"It was challenging but it felt liberating," she says. "I could go anywhere I wanted, I was on a mission to get somewhere but I was free from societal norms. It didn't matter how I looked, or how much money I had, or who liked me or any of those things. All that mattered was that I had a tent roof over my head and food in my stomach and that I was safe. I enjoyed it a lot."
Her routine was reduced to meditative simplicity. Wake up, have breakfast, pack up the tent, bike for five or six hours, have lunch, refill water, set up tent, have dinner, go to sleep and do it all again. Every four or five days she'd cross paths with a grocery store and stock up, but for the most part she was in the bush, surrounded by trees and wilderness. She crossed the Mexican border after 62 days and felt healed.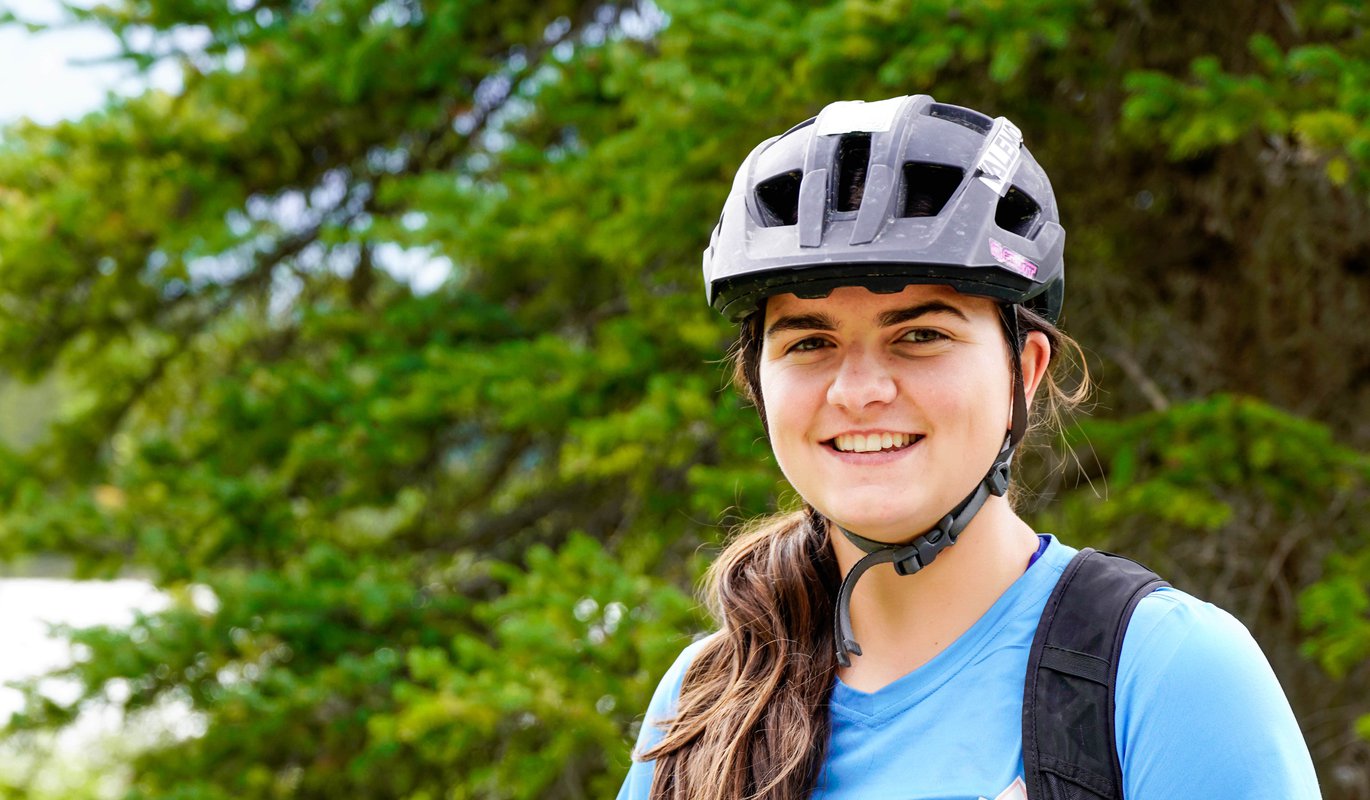 "I really take that seriously now. Whereas before I was a guide and before I got injured I was more looking at improving as much as I can, as fast as I can. But if you get injured you can't bike tomorrow."
When she returned to Jasper she was penniless and overstimulated by the return to normal life, but also inspired. During her trip she'd passed through places like Moab, Utah where there's a huge market for bike guides. She'd also talked to people along the way who were interested and flabbergasted that this young woman was biking across America. "They said 'I wish I could do that' and I said 'you can!' But they were like 'no no I'm too scared, I don't know how to, what if I got a flat tire', all these things." Elissa, who is certified in bike mechanics, instructing, and first aid, thought she could help them. This would become her purpose.
So deciding that she had nothing to lose, she applied for all the required licenses to start a small simple business in the national park. Soaking up the views and safety are cornerstones of her tours. Safe from wildlife, from the elements, from getting injured. "I really take that seriously now. Whereas before I was a guide and before I got injured I was more looking at improving as much as I can, as fast as I can. But if you get injured you can't bike tomorrow."
Elissa remembers being so nervous for her very first tour, but at the end the guest said it was the highlight of their trip. A raft of five-star reviews have followed, and Elissa's generally out there guiding every single day, in addition to the other guides she's hired. "It's humbling to look where I started."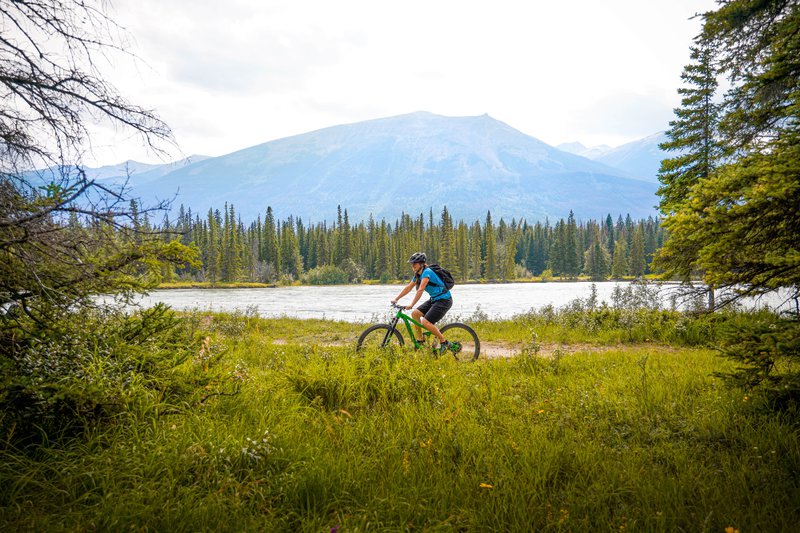 The perfect two-day Jasper itinerary, according to Elissa Cummings
DAY 1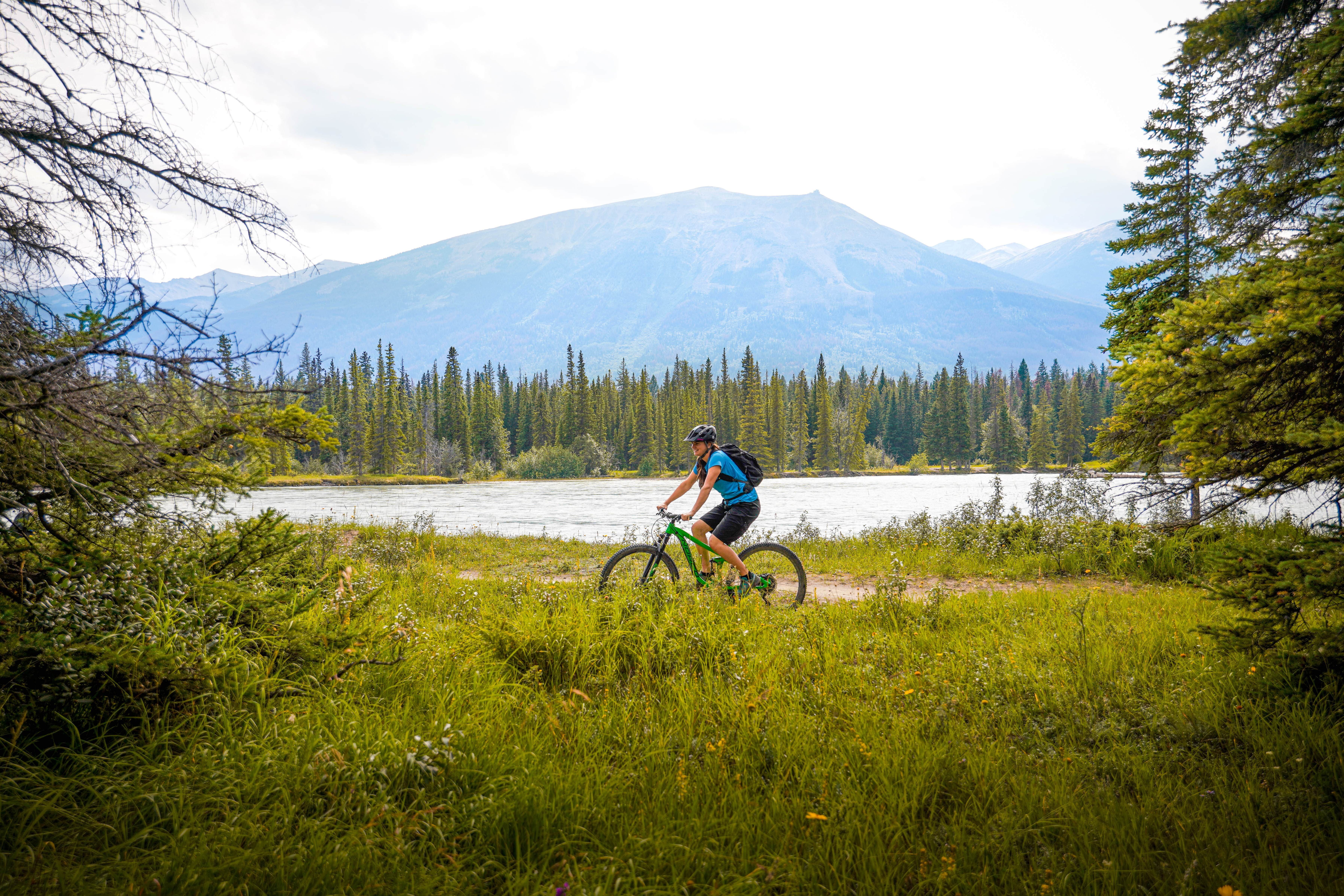 Morning – Coffee to go and bike tour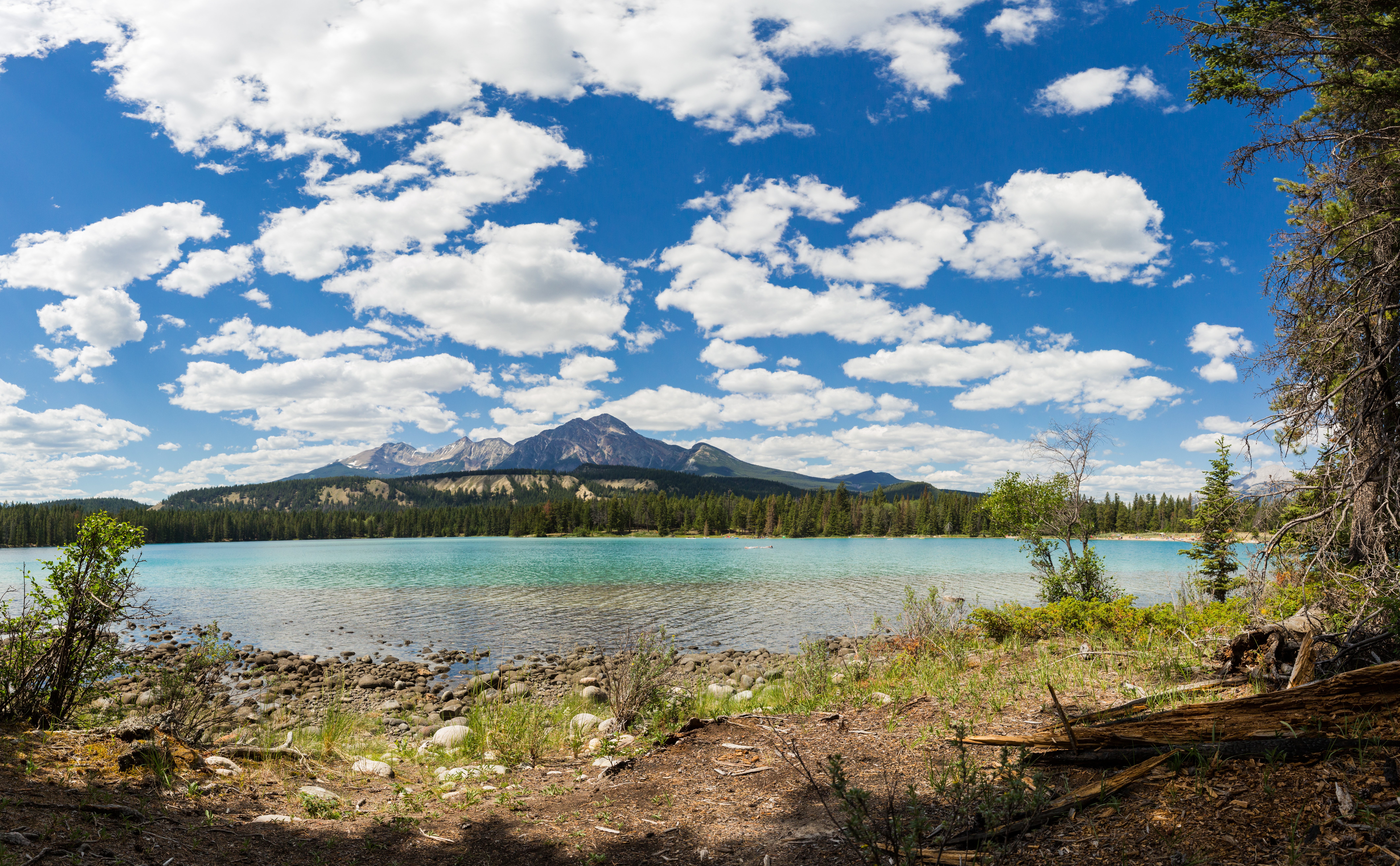 Afternoon - Picnic at the lake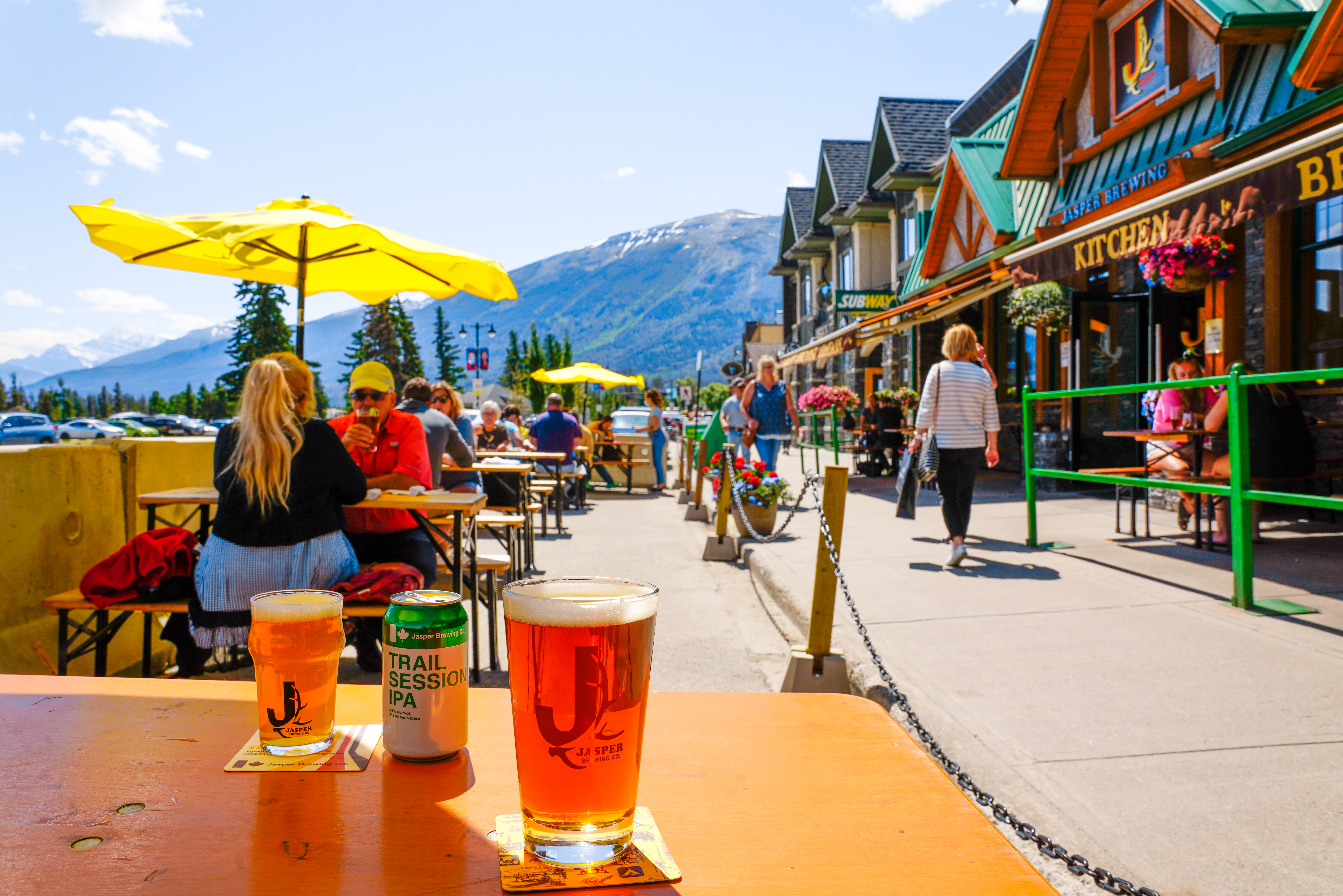 Evening - Relax on a patio
DAY 2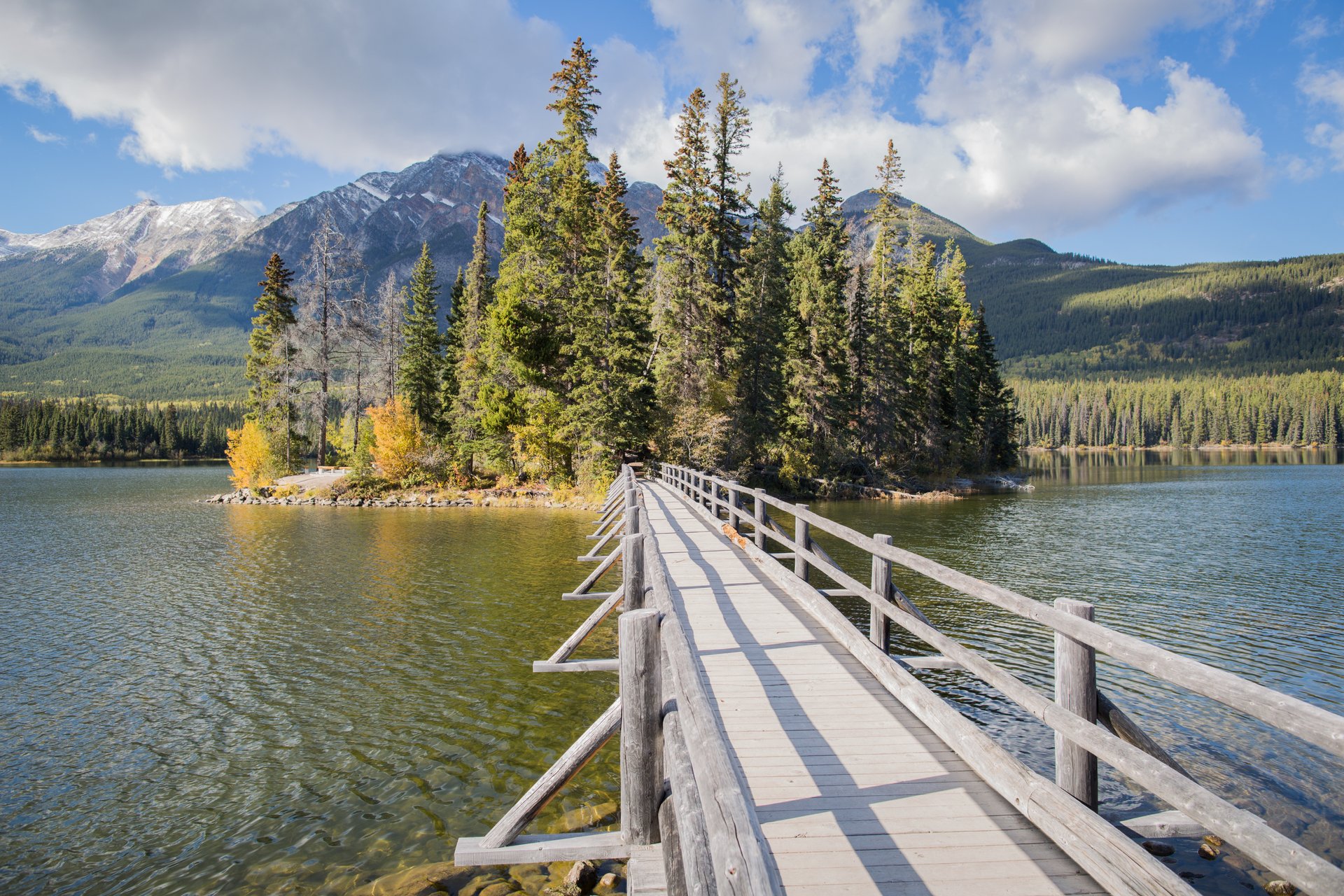 Morning – Head to Pyramid Mountain/Lake/Island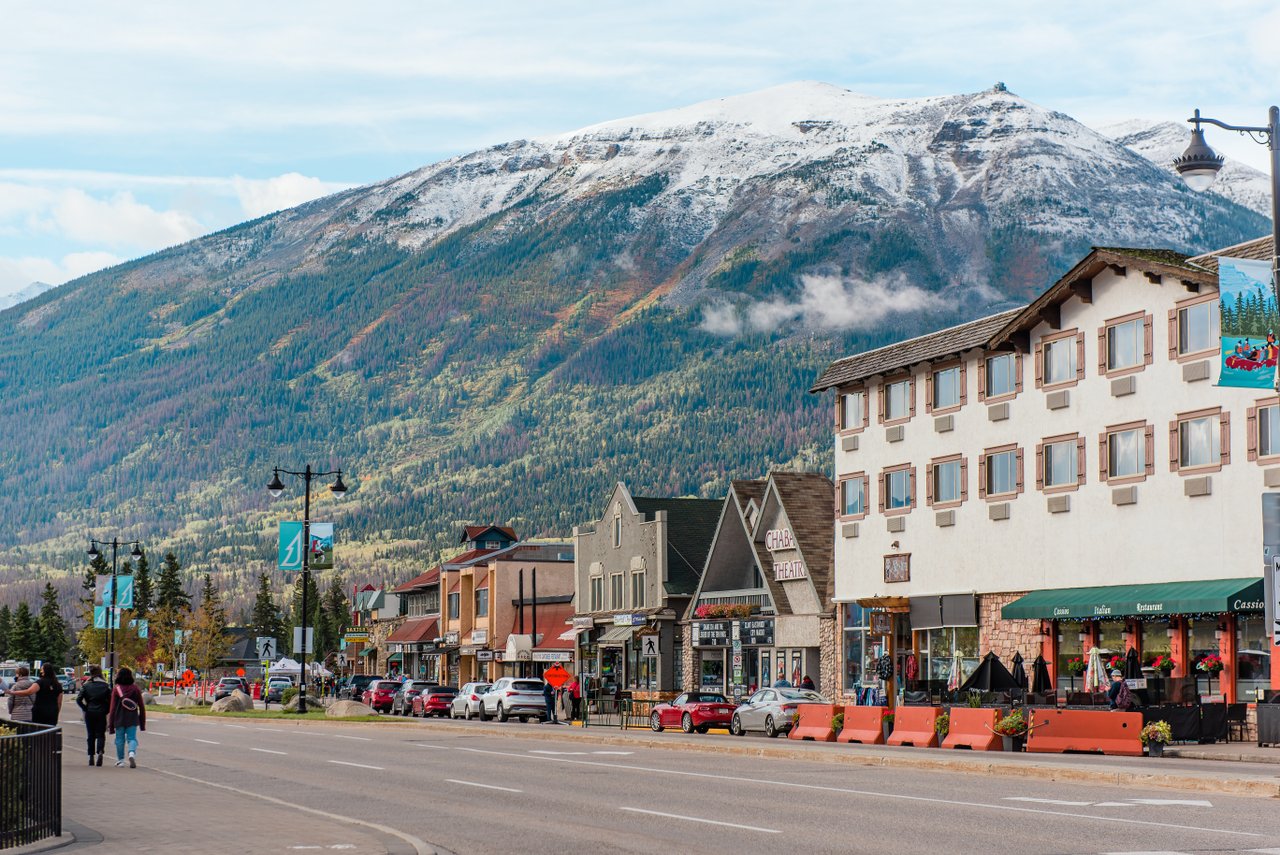 Evening - End with a splash