Jasper's trails are legendary, and there's no better way to experience them than with Journey Bike Guides.
For Elissa Cummings, the owner and lead guide of Jasper Bike Guides Inc, biking is about freedom. "It allows me to explore new places that I wouldn't have been able to on foot," she says. "It's an outlet for me to get outside and explore, to be in nature and sweat it out and get the good endorphins going."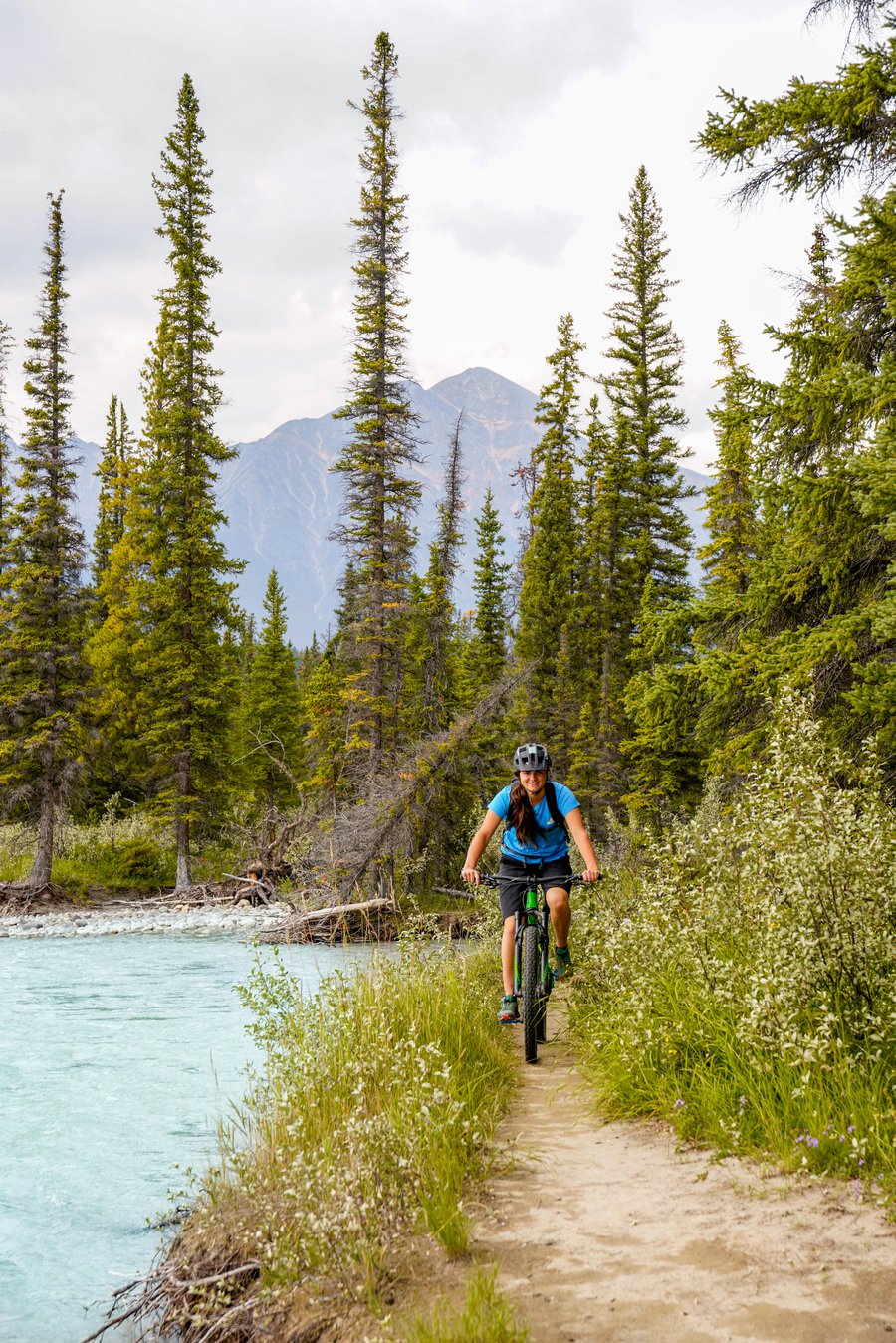 Although anyone can bring a bike to the national park and head out on the trails, going with Jasper Bike Guides ensures you'll be safe and make the most of your time. The guide carries tools, first aid, kits, pumps, tubes and bear spray so that you can travel light and comfortable. Get riding tips and tricks along the way, as well as multiple remarkable photo opportunities (regardless of whether you opt for the beginner, intermediate or expert tour level).
Operating between May and October, each half-day tour is three hours long from start to finish and runs twice a day (9:30 a.m. and 2 p.m.) Wednesday to Sunday. Participants should arrive well rested and fueled, wearing weather appropriate clothing (tours run rain or shine—though if the temperature is below 10 degrees there's the option to cancel within the 48-hour pre-tour window). Open toed shoes are not suitable for mountain biking, and helmets are mandatory. Please bring a full bottle of water.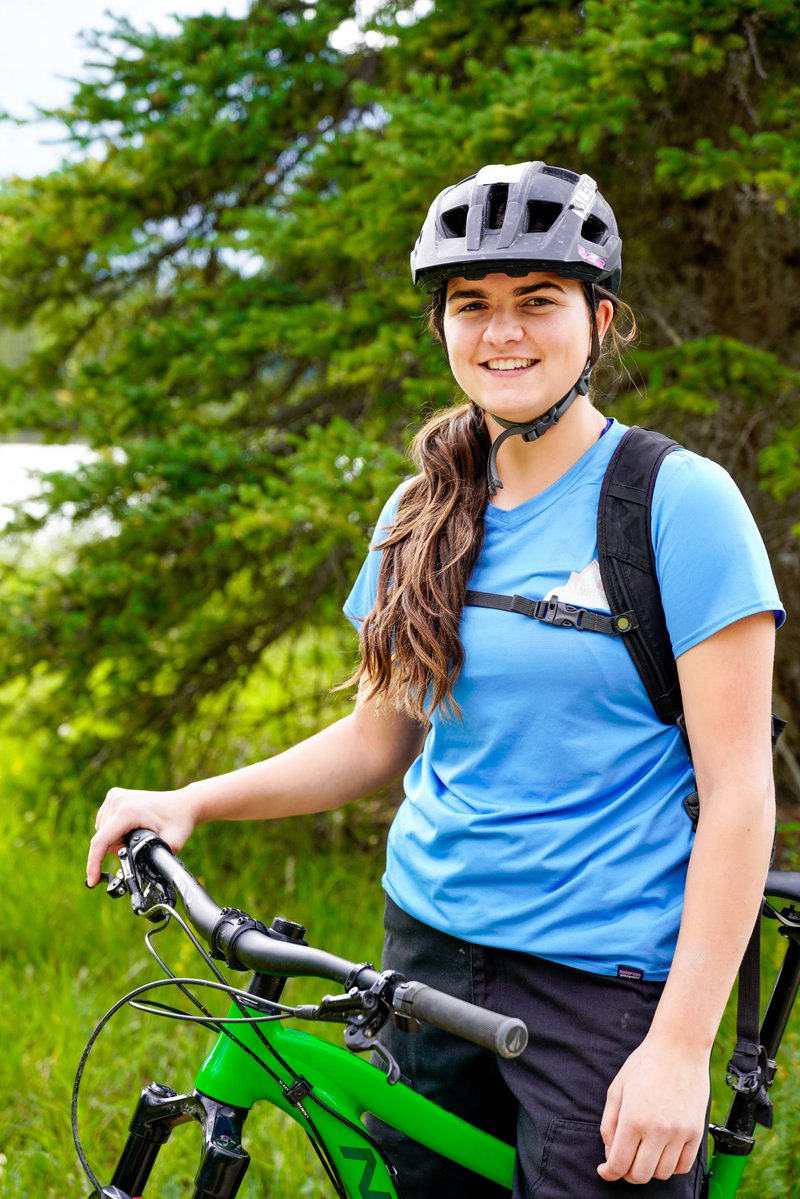 "My vision is to get more people out enjoying cycling."
Elissa Cummings, Journey Bike Guides
Cummings, who has extensive experience in the outdoor biking industry and once mountain biked all the way from Jasper to Mexico, says "My vision is to get more people out enjoying cycling. My daily mission is to provide great service and experiences to guests."
Jasper's massive trail network runs the gamut: from flowy single track to graveled double track to jumps and rock gardens, every skill level is sure to find a path that suits their passion. To ensure each guest gets the most out of each tour, the guides are up to date on trail conditions, maintenance, and closures.
A mountain bike tour is its own special way to experience Jasper National Park. Unlike a driving tour, you're fully out in nature. Unlike a hiking tour, it involves a heady dose of adrenaline. Unlike a rafting tour, you're in control of your own machine.
Don't have your own bike?
If you don't have your own bike, rental packages are available when purchased in advance. They include a mountain bike for the duration of your tour, a helmet, a snack and a water bottle for just 40$. If you are bringing your own bike, Cummings recommends mountain bikes with 29, 27.5, or 26 inch wheels and full suspension or hard tails. Road bikes or cruisers will not be suitable.