One of Jasper's most charming love stories started, as these things often do, with lust.
Amid 1,500 rowdy revelers at a 1983 Ski Club party, Chris Allin asked Rena Oldenburg to dance. He was drawn by her figure, she by his blue eyes. They lost track of each other afterwards ("I thought I was never going to see him again!" Rena says, remembering feeling like she'd lost a good'un) but at the very end of the night they crossed paths again when Chris was wandering through the dwindling crowd looking for his coat and found it on one of a thousand scattered chairs, hidden beneath Rena's. The serendipity was too great; phone numbers were exchanged.
Three years later they were quitting their jobs in Edmonton, getting married, moving to Jasper and embarking on what would become their life's work — all within the space of a few weeks.
At 26 and 29 years old, they'd bought Alpine Village, a collection of 30 cabins on 11 acres of land beside the Athabasca River. The property's buildings were well-kept, albeit dated. At that point in Jasper's history, cabins were already an established part of the local heritage and the iconic Rocky Mountain experience, and Chris and Rena were eager to add their own spin to it. But neither of them had any hospitality experience. The previous owner gave them a crash course in a day or so, but otherwise it was a whirlwind of learning on the fly. A situation with so much change in so short a time might seem rife with potential conflict. Yet that first year of marriage was pretty argument-free.
"We didn't have time to worry about petty things, and we had a common goal," Chris says. "If you're busy, you don't have time to fight about who spilled the cream."




To be fair, their big life pivot wasn't completely without foreshadowing. On their first date, Chris revealed it was his dream to run a log cabin resort in Jasper National Park, where his family had spent many weekends escaping the city. Rena, a farm girl from Vermilion, Alberta, was game for the adventure.

"We've been a real team," Rena says. "It didn't take long for us to branch off into our specialties." Her background in graphic design had given her an eye that zeroed in on the interiors. Chris, a former substitute teacher and "city slicker," impressed Rena's rural relatives with his aptitude for building and yardwork.
With no office staff, no maintenance staff, and only four housekeeping workers to help clean the units, the first few years were hectic (the ratio of staff to cabins is now nearly triple what it was). Chris and Rena worked seven days a week from 8am to 11pm. The duo was constantly on the go.
"There's the excitement of running a business on your own, what's going to come next, the fear of whether you'll make it or not," Chris says. Plus, adds Rena, they had a massive mortgage looming over their heads, demanding success.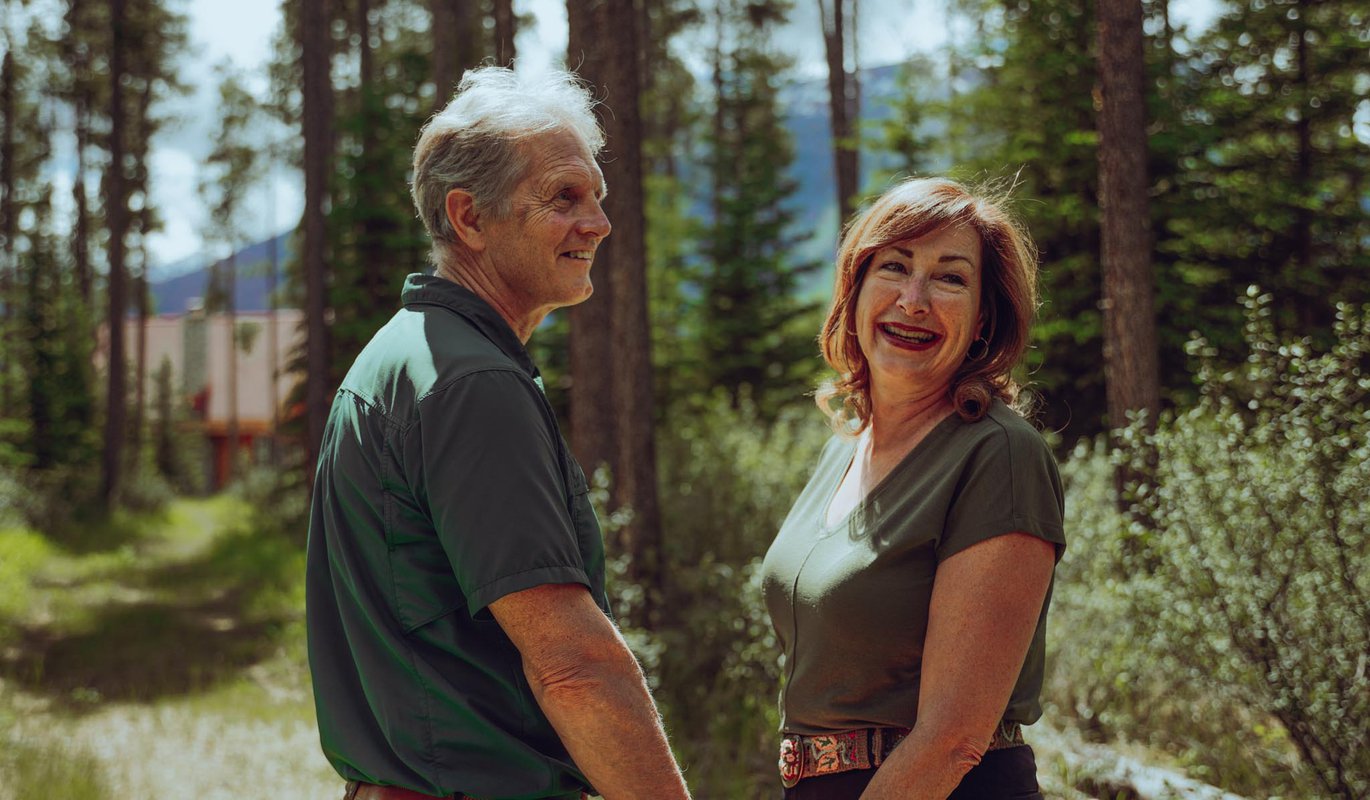 "We care for each other, we help each other, we think of each other," says Chris. "There's probably not a day that goes by that I don't consider what Rena wants, what she's thinking, how she is."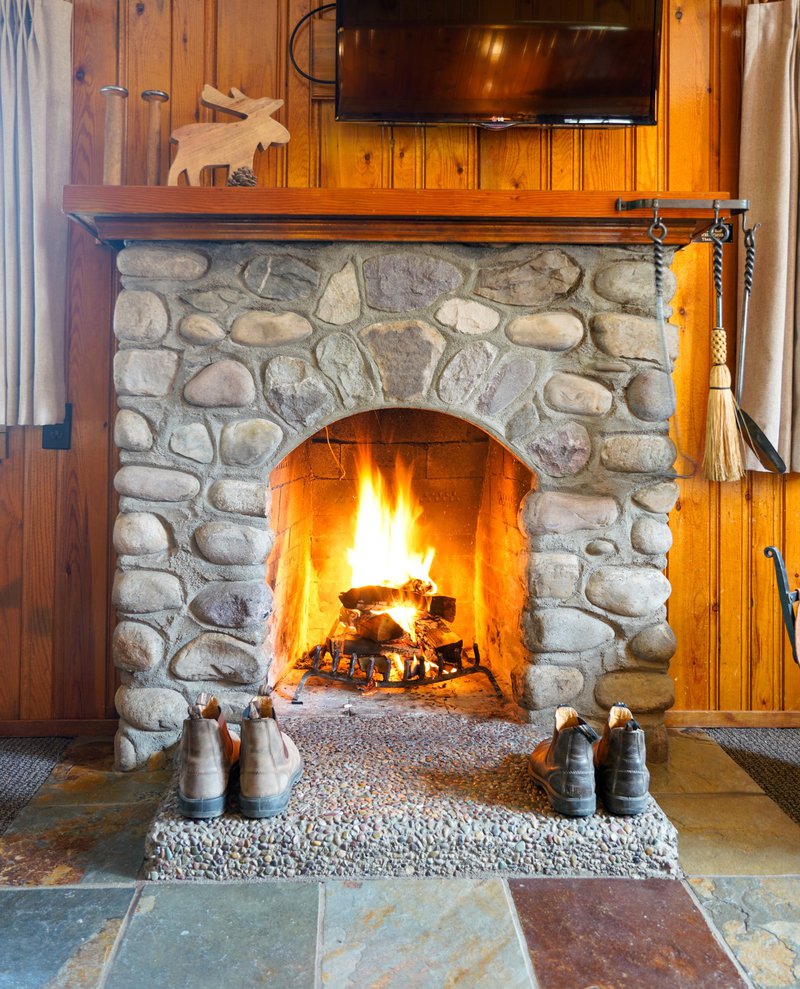 Then came the kids. Cassi was born in 1991. Natalie followed in September 1993, at the end of a frenzied day that involved a tree falling on a cabin, a power outage, new staff training and sold-out bookings. Sean completed the family in 1995 (his June arrival meant that for the first time in nine years Rena got a break from running the business during their busiest season). Regular guests of the resort began to joke that every summer they were there, a new baby was either born or about to be. "What you got in the water here?!" they'd say to a very pregnant Rena while toddlers scurried at her feet.
A code was developed. While working on opposite sides of the property, Chris and Rena would hold up fingers to indicate how many kids were with them at that moment. "Sometimes we'd each just hold up one finger and it would be like uh oh," Chris says, laughing. "We always had a firm rule that they weren't allowed to go to the road, the river or into a guest's cabin," assures Rena.
Their family home was attached to the Alpine Village's front office. The Allin kids grew up watching elk stroll by their windows, playing with the children of guests, and tagging along with their favourite housekeepers. They could give the best advice and direction from the front desk at very early ages.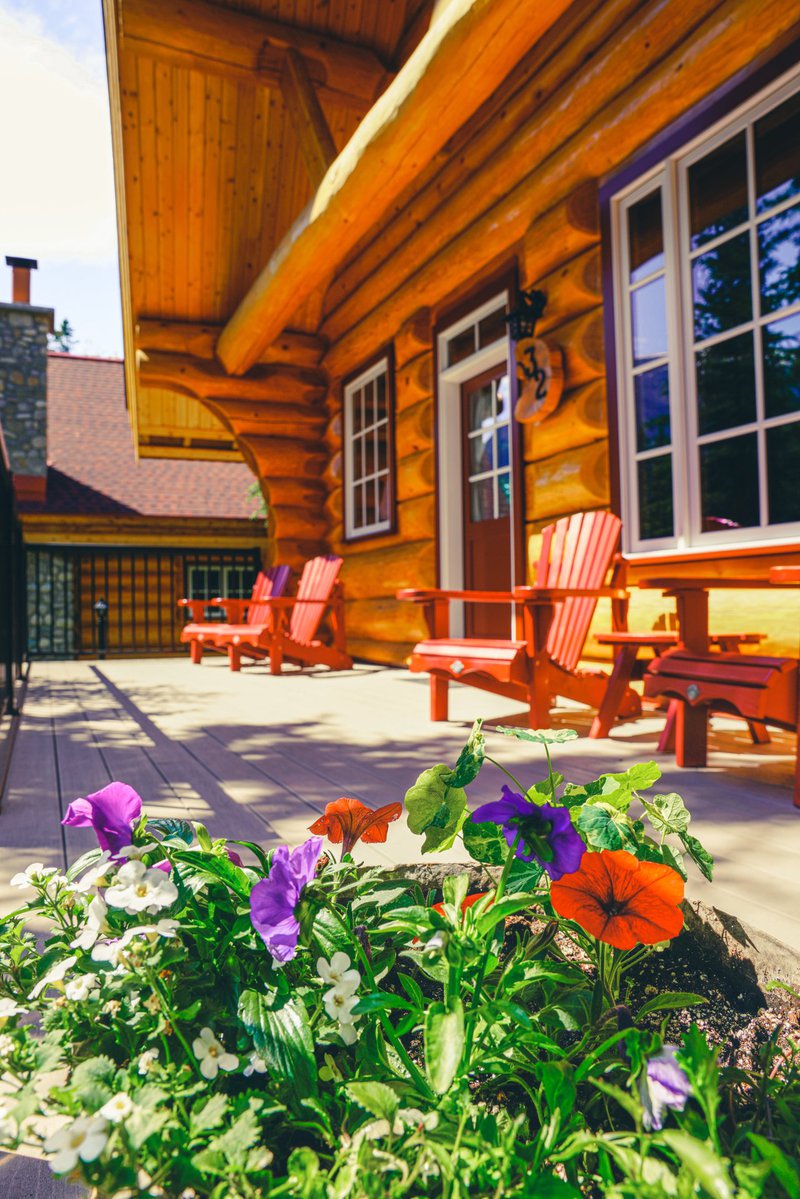 Cassi is now the same age as her dad was when they took over Alpine Village, and has been in a management position for five years. Her favourite things about growing up on-site were the "freedom to grow. The connection to people. The interaction with nature." Natalie helps with social media and sometimes the Front Desk and Sean can occasionally be spotted on a tractor or helping with maintenance when he's not off being a parks ranger in nearby Mt. Robson park.
It's daunting but exciting to be gradually taking on more of the family business, Cassi says, but she draws inspiration from her parents' work ethic and enduring love for each other. "My dad once told me he loves my mom more today than the day he first married her... I died!"
Over the years the Allins have renovated and built 30 new log cabins, often working alongside local tradespeople. The new fireplaces are real river stone, sourced from Jasper. There are many hand carved details from Jasperite woodworkers throughout the resort. The rebuilt pump house building has a (now faded) mural on the side facing the river so that rafters can see it as they float by.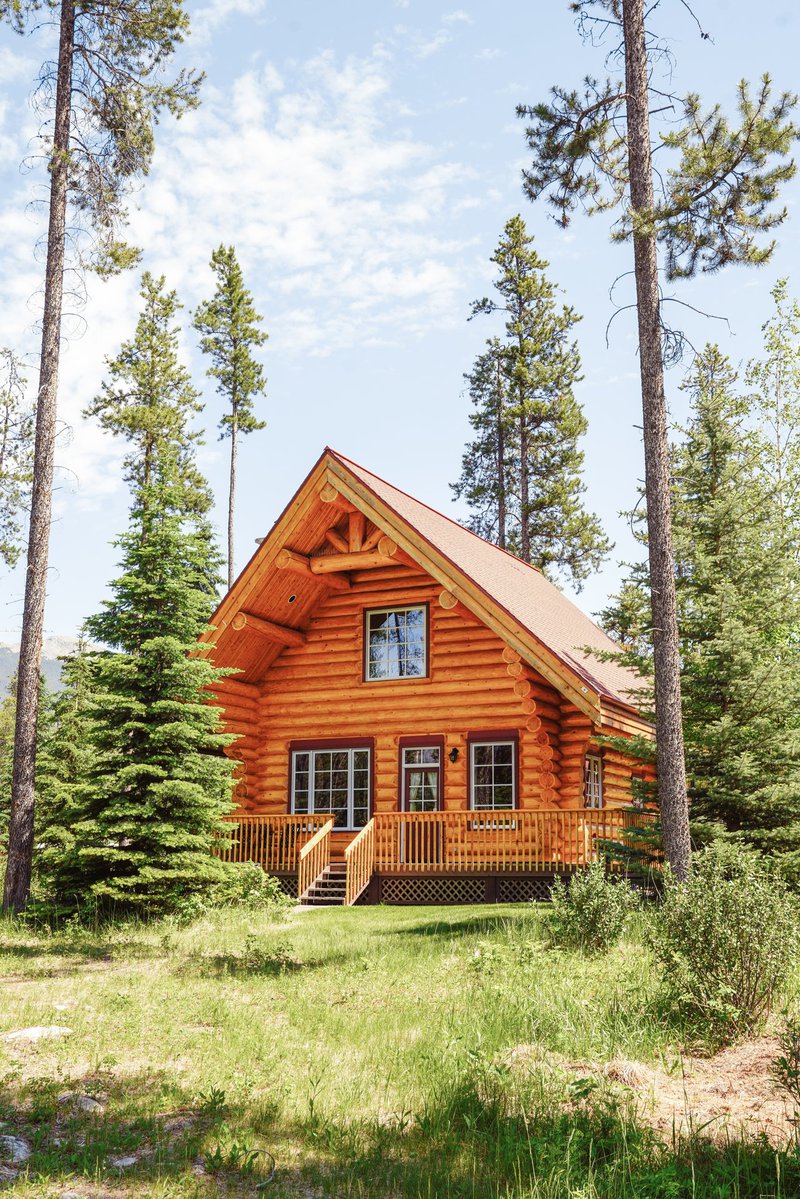 .
Alpine Village Cabin Resort is one of the few remaining family owned and operated resorts in the Canadian Rockies national parks.
"We've really enjoyed it. Even after 35 years, we still love it," Rena says. "The kids say we work too much," says Chris. But that indomitable grit is partly responsible for their success (although they're constantly, adorably, trying to pin extra credit on the other — "Some people just stress over the problem. Rena's the solver. She's very creative," says he. "We do it together!" insists she.)
With Cassi taking up the helm, partial retirement is peeking its head over the mountains for the couple. They've always tried to get out and soak up the mountain lifestyle when they can, so they expect the years ahead will just involve more of that. When one goes hiking, the other joins. One's in the mood for a cross-country ski day? Make that a double. Date night often involves a bike ride into town for dinner.
"We care for each other, we help each other, we think of each other," says Chris. "There's probably not a day that goes by that I don't consider what Rena wants, what she's thinking, how she is."
"We're best buddies," Rena adds. "If we didn't have each other, it would be devastating. I don't know if either of us would want to be here."
Whatever path comes next for the couple you can bet they'll be walking it together, teasing each other with every step.



The perfect two-day Jasper itinerary, according to Chris and Rena Allin
DAY 1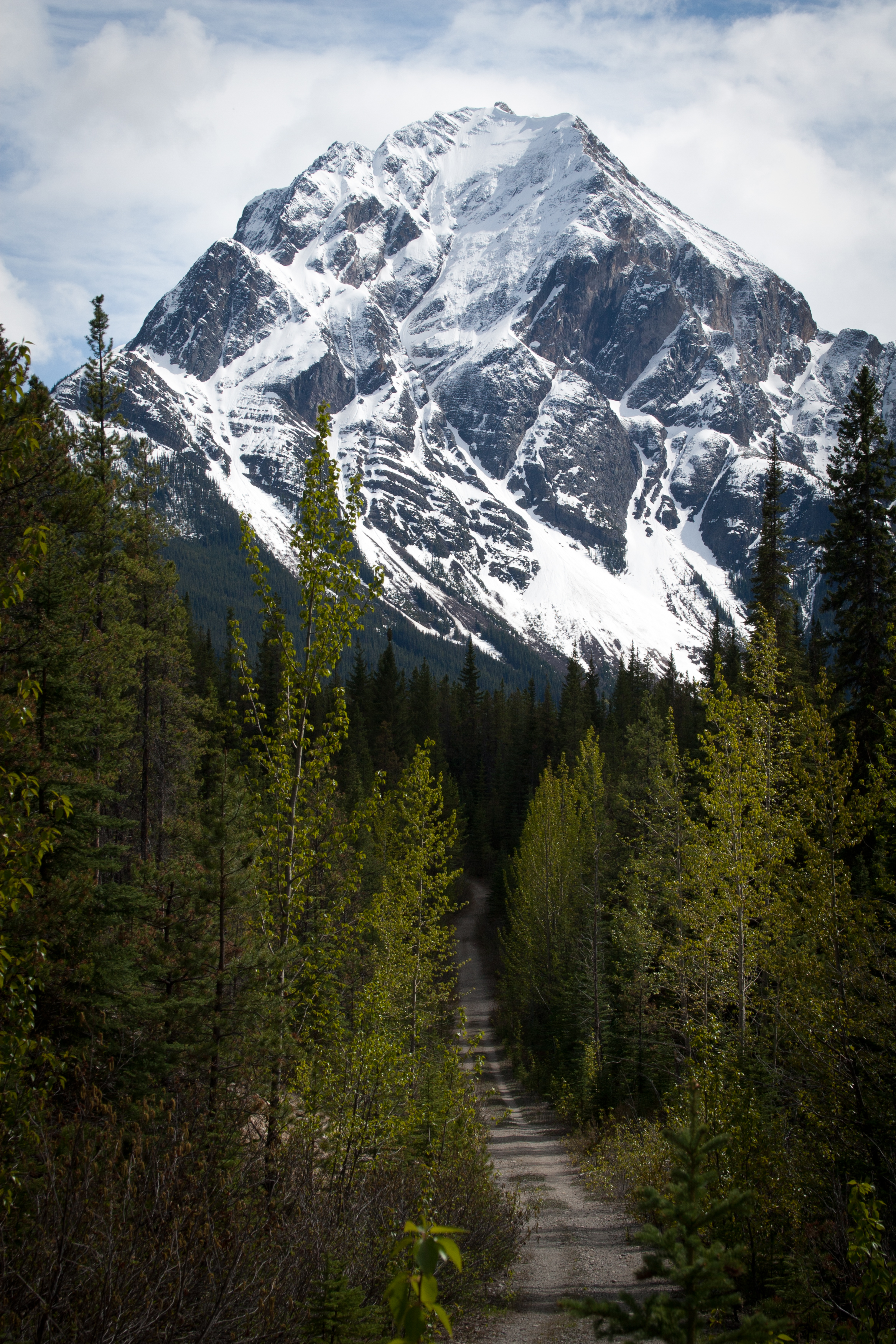 Morning Bike Ride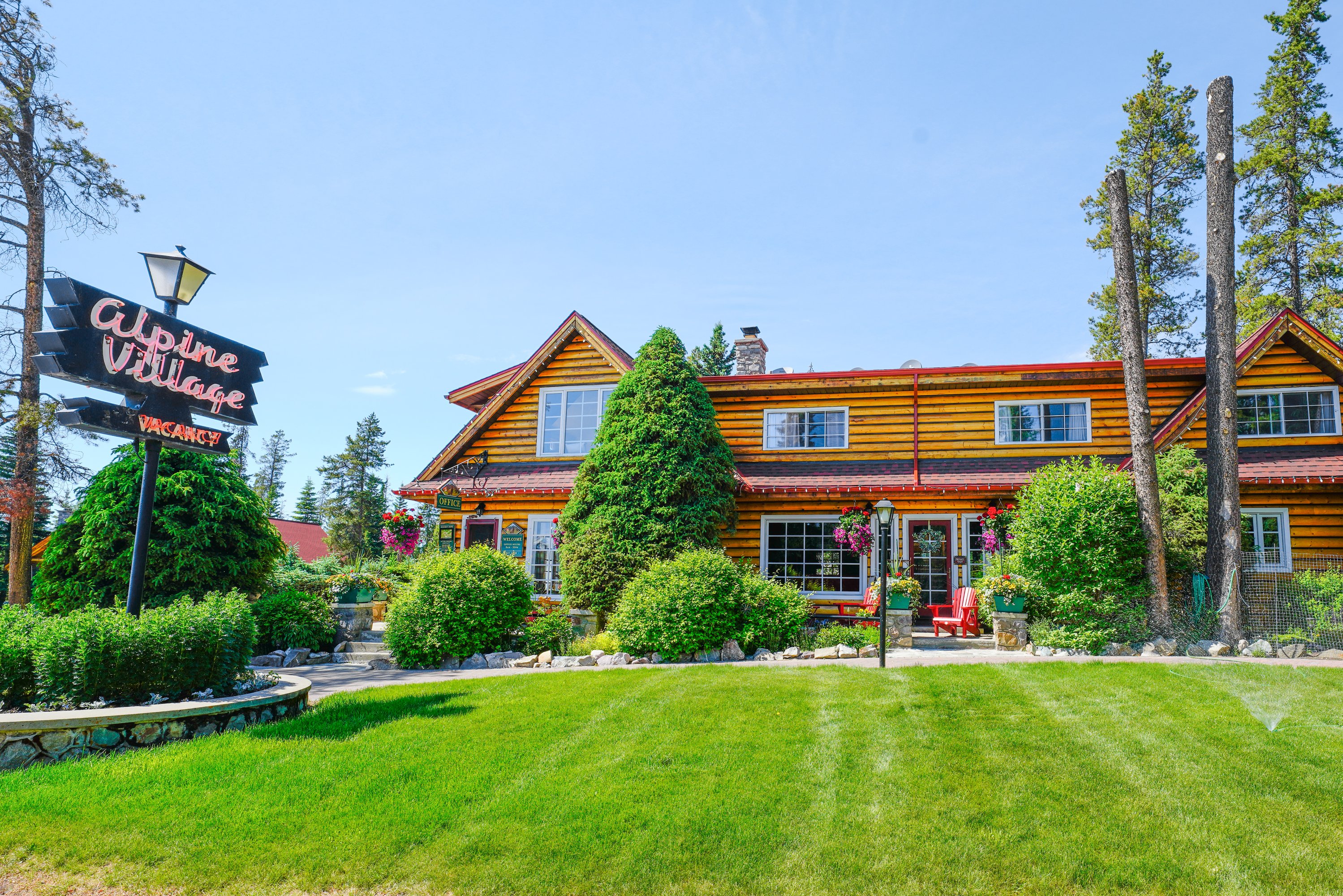 Afternoon/Evening at Alpine Village Resort
DAY 2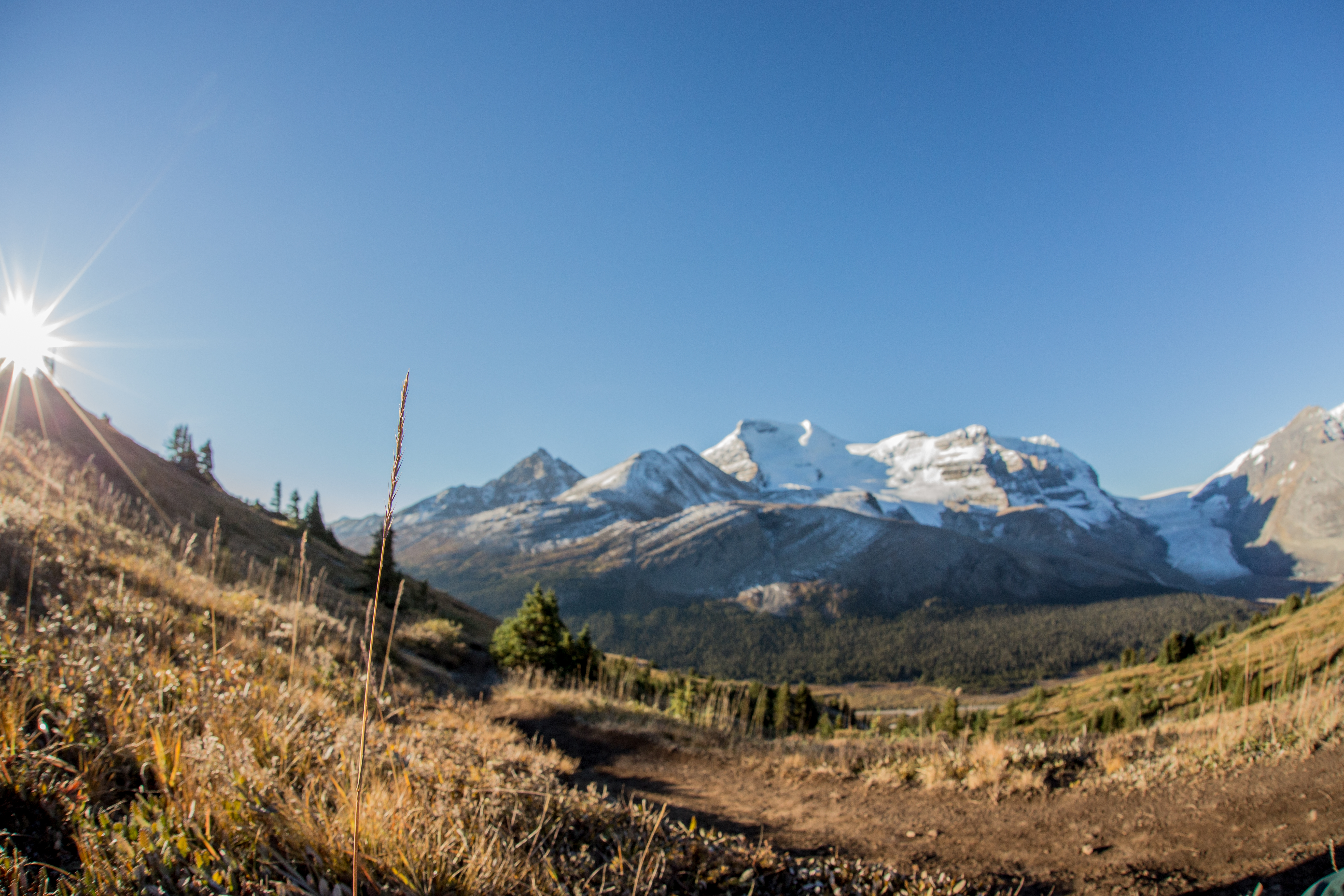 Morning at Wilcox Pass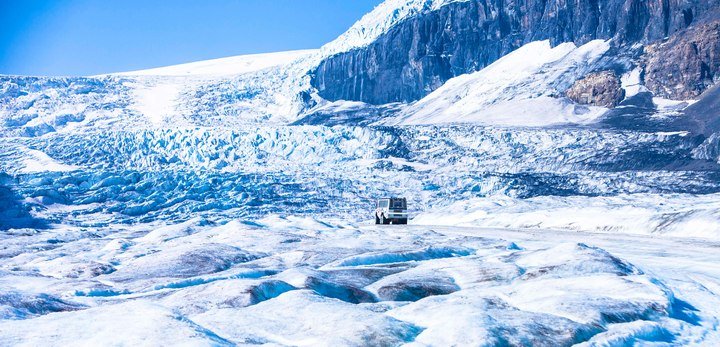 Afternoon at Athabasca Glacier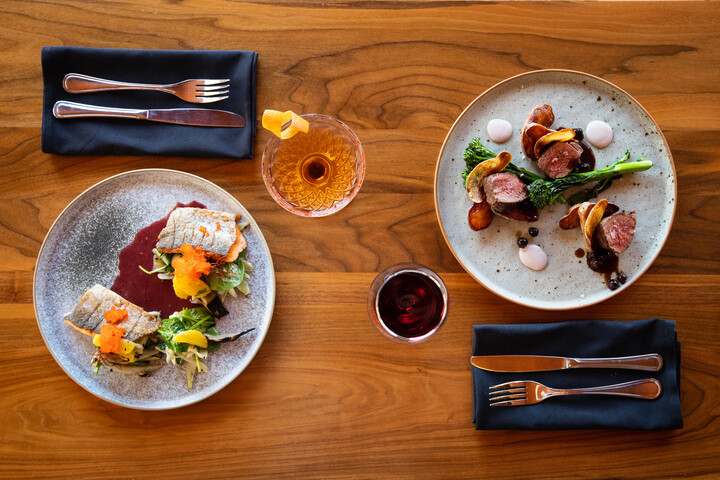 Evening at a local Restaurant