Matricia Bauer doesn't like the psychic who once read her palm. It was decades ago, in the carnival section of the Calgary Stampede, when she was 18 years old.
The woman looked at her hand and announced, "You're going to be one of those rare people who enjoys their work for the rest of their life."
Bauer remembers feeling like her hand was suddenly on fire and she snatched it from the woman. "I said, 'Nobody wants to be told they're going to work for the rest of their life!'" She laughs about it now, but the reality is that as an Indigenous singer, drummer, storyteller and small business owner, retirement might not look the same for Matricia Bauer as it does for many people. Her job is so entwined with who she is – she can't picture a future where she'll stop sharing her culture.
Bauer's business is called Warrior Women. Through it, she offers musical performances, workshops, tour shows, guided experiences, training and much more. Every Wednesday evening in Jasper she has a two-and-a-half-hour Fireside Chat experience. On Tuesday afternoons during the warmer months she also runs her Wapakwanis Plant Walk, which introduces participants to some of the plants and trees in the national park through the lens of Indigenous food and medicine.
Every performance from Bauer is stunning. Her voice soars, her drumbeat grounds. But the new Fireside Chat combines music with a special interactive intimacy; it was born to fill a void she was noticing in the community. As an Indigenous woman with a certain degree of public prominence, people would often come up to her and ask questions (occasionally taking quite a while) about her culture, her viewpoints, and sometimes, her trauma. The Fireside Chat provides an official, designated time where the curious can access her time and energy.




It's not that she wants to discourage people from approaching her – she's extremely approachable! – or from otherwise researching Indigenous issues. But as someone who went through the Sixties Scoop and was one of the thousands of Aboriginal children taken from their families and put into the child welfare system, the Fireside Chat provides boundaries in addition to livelihood.

"It affected every aspect of my life," says Bauer. She was adopted by a white family in Calgary, but she knows she's got a brother who was sent to the United States via closed adoption, meaning they'll never meet. "Some people deal with it through a cycle of abuse. But there's a way of embracing your culture and celebrating all that's good about it. The Fireside Chats allow people to interact with that beauty."
Most of her work through Warrior Women is entertainment-based. She gives a show and puts her performing arts degree from the University of Calgary to use. And the Fireside Chat usually begins similarly. She softens up the audience with songs and legends, which help everyone relax and feel comfortable to engage in more vulnerable discussion.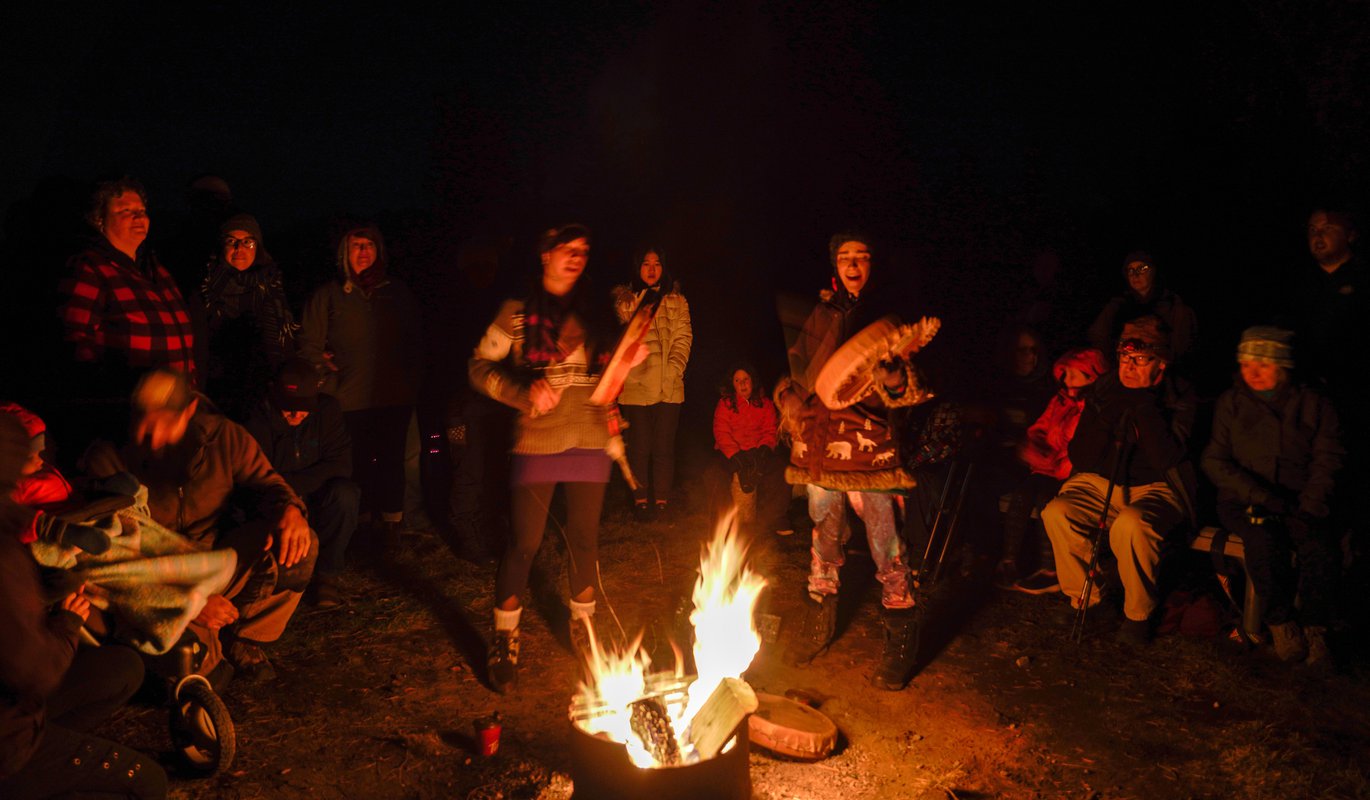 "One in three Canadians want an authentic Indigenous experience. But they're also a little bit embarrassed because they feel they should already know about it. The Fireside Chat provides a safe space."
Bauer's daughter Mackenzie sometimes performs with her mother. Together they talk about the motivation behind Warrior Women.
"If we can focus on all the good things about our culture and show people all the beauty that's a part of our culture, then maybe they won't ever do the things they did to our people again. They will like us, they will respect us, they will love us."
From her perspective, things have indeed been shifting. Since moving to Jasper from nearby Edson, she's been embraced and supported by the community. Elementary schools ask her to perform. Parks Canada now hires Indigenous liaisons. The Jasper Dark Sky Festival brings in Indigenous astronomers. For her own part, since Bauer's original family and band is from a few hours north in Sturgeon Lake (which is part of a different Treaty) she tries to ensure that the information she provides is meaningful but doesn't replace the voices from the Indigenous people whose roots run deeper in the Jasper region.
Yet performing culturally isn't sometimes seen as a viable way of being a professional musician. Despite her extensive training and university-level proficiency with the guitar, mandolin, and piano, there are still those who consider her drumming music somehow less than since it comes with cultural baggage. But to be out in front of people with just her voice and her drum is to continue a ten-thousand-year-old tradition that her ancestors used to share and preserve information and history. It represents a resilience that she carries into her business management, and into her parenting.


When Bauer had kids, connecting more to her birth culture became extra important. She still has a good relationship with her adoptive mother, though that family doesn't necessarily always understand her push for a deeper connection to the Indigenous way of life.
When she was first adopted, Bauer says that for a while she still dreamt in Cree, her first language. Today she remembers the way it's supposed to sound, she remembers the music of it. But she's not fluent. It's a loss that she feels each time another Indigenous person starts talking to her in their native language.
Having her daughter and son highlighted what parts of the Indigenous histories she wanted them to remember. Not just the sad parts, though those are important – after all, once she learned more about the way things were during her own mother's time Bauer was better able to understand why she might have committed suicide – but the joyous parts too.
"Healing is like the sea. For the most part it's calm, but every once in a while, there's a storm and you don't always know when it's going to hit." For her to maintain emotional integrity, she says it's helped to have support from friends and the community.
Sometimes that comes in the form of people giving her chairs when she was new to town. Other times it's realizing that someone has driven hours just to meet her face to face at the Jasper farmer's market, or has brought their Indigenous relatives to her Fireside Chat in hopes of reconnecting to their own culture. Regardless, the help and encouragement and touching testimonials from people who have experienced Warrior Women fuel her to continue her work.
"My journey is ongoing. The journey I have as a parent. The journey I have as an Indigenous drummer and woman in the community. The journey as a businesswoman. I'm walking those fine lines with a moccasin in both worlds."
The perfect two-day Jasper itinerary, according to Matricia Bauer
DAY 1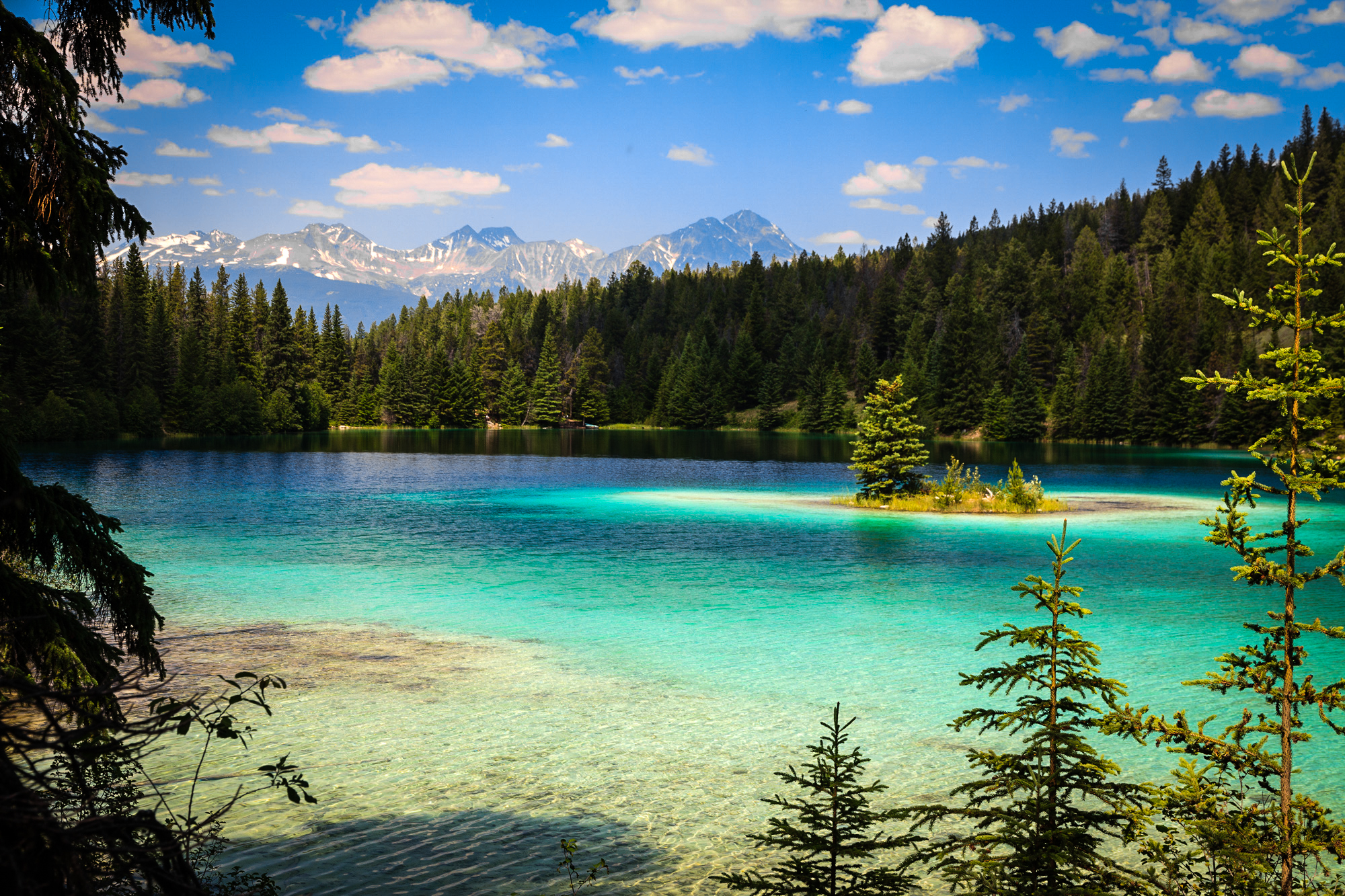 Morning at Valley of the Five Lakes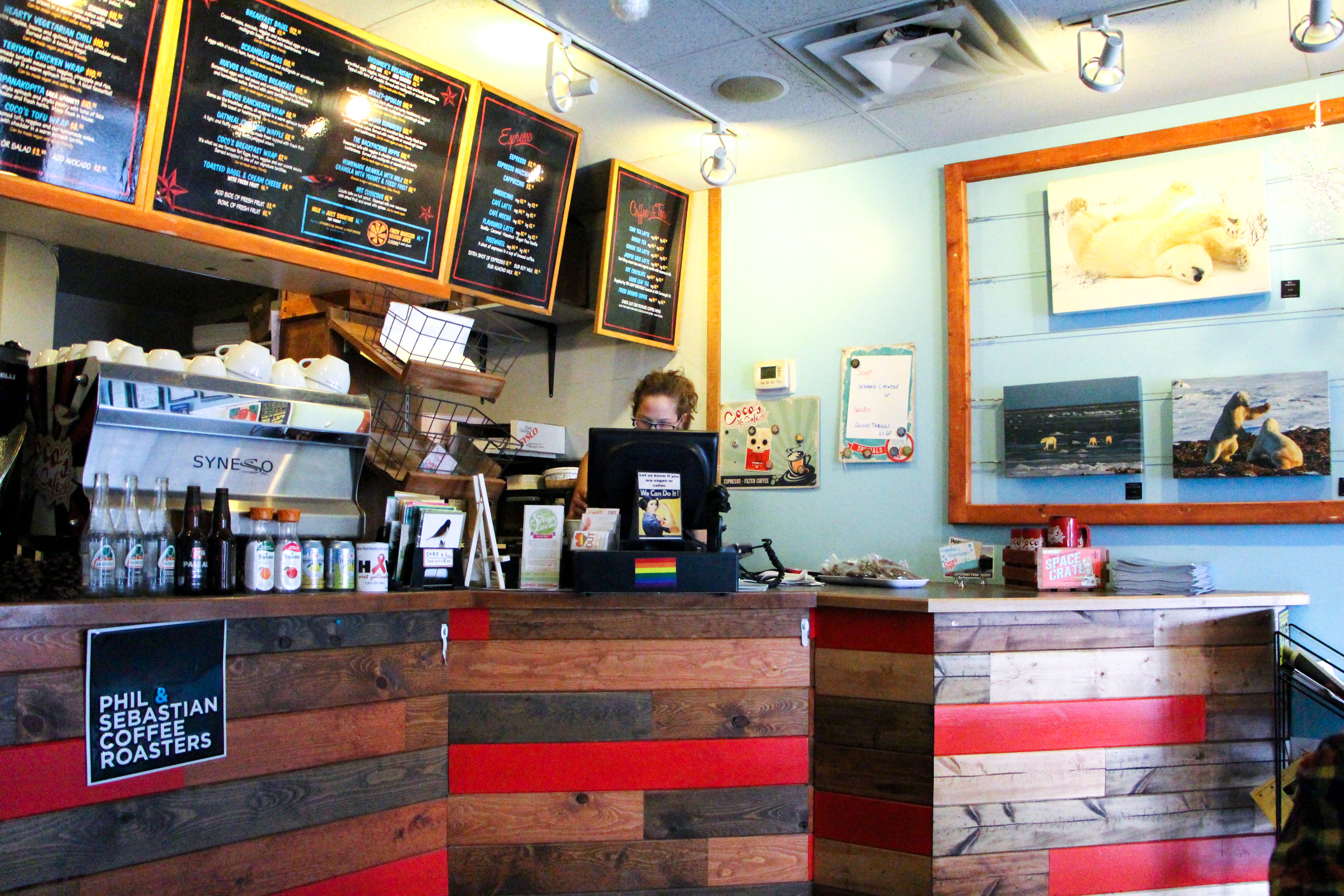 Afternoon at Coco's Cafe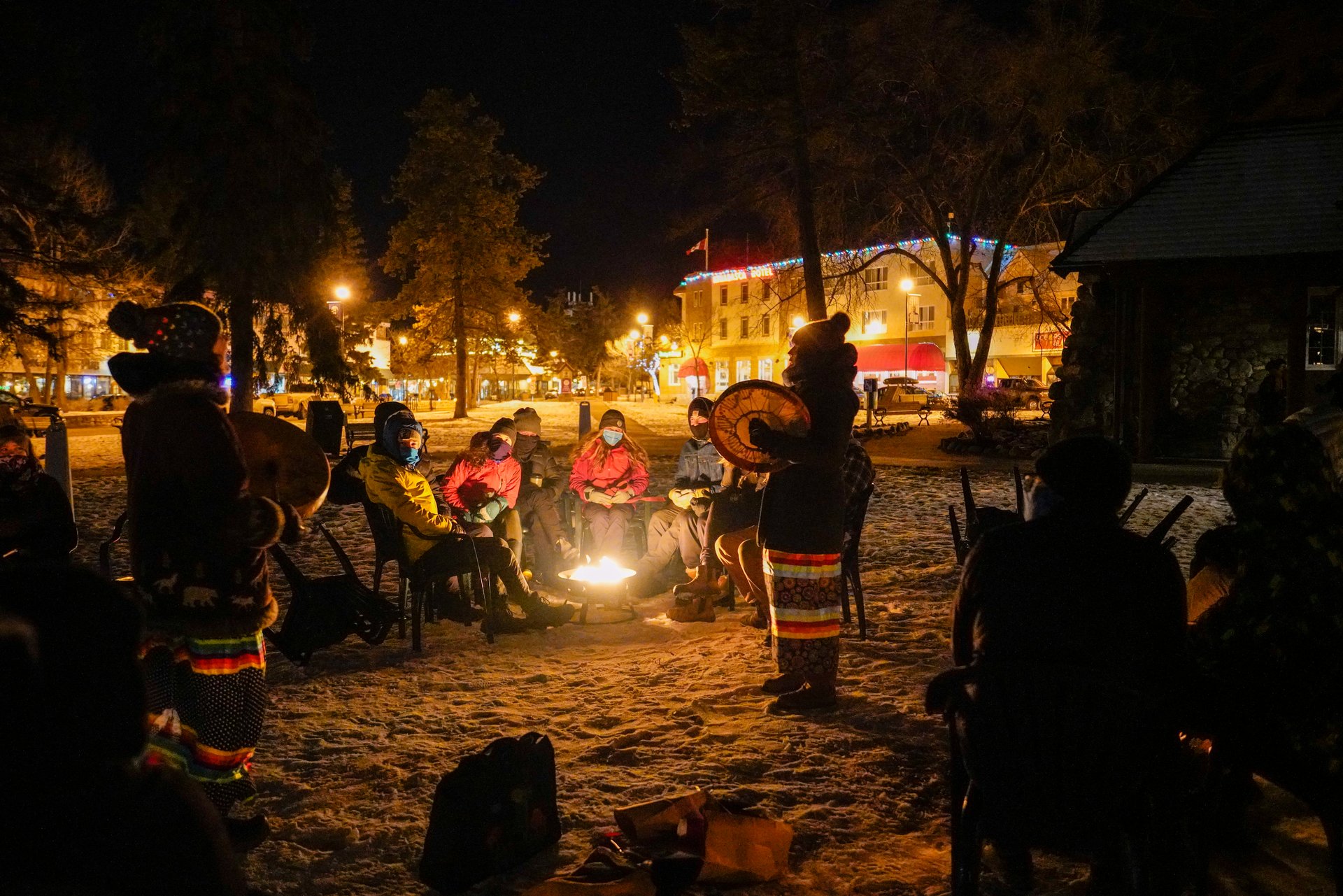 Evening at a Fireside Chat
DAY 2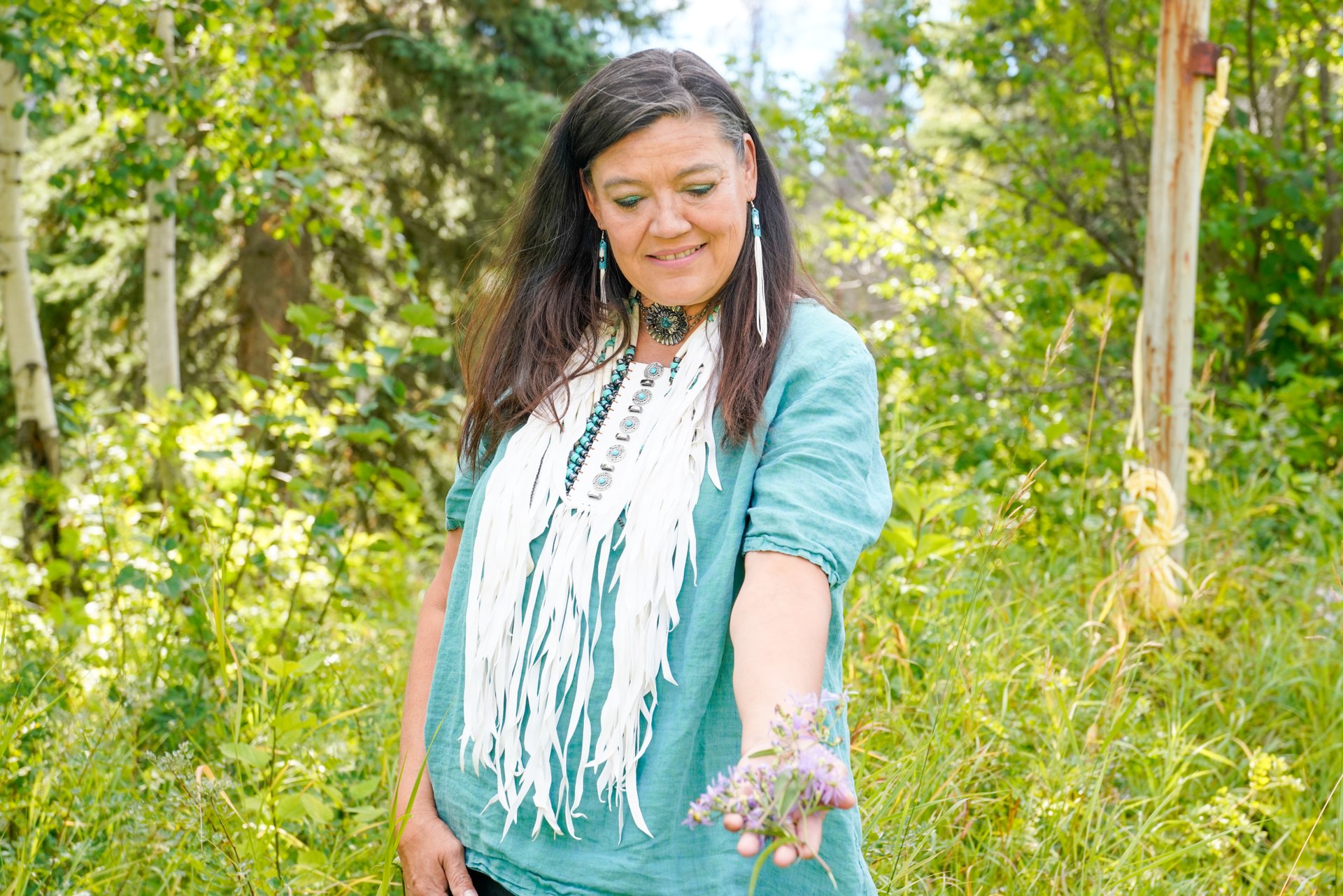 Morning Wapakwanis Plant Walk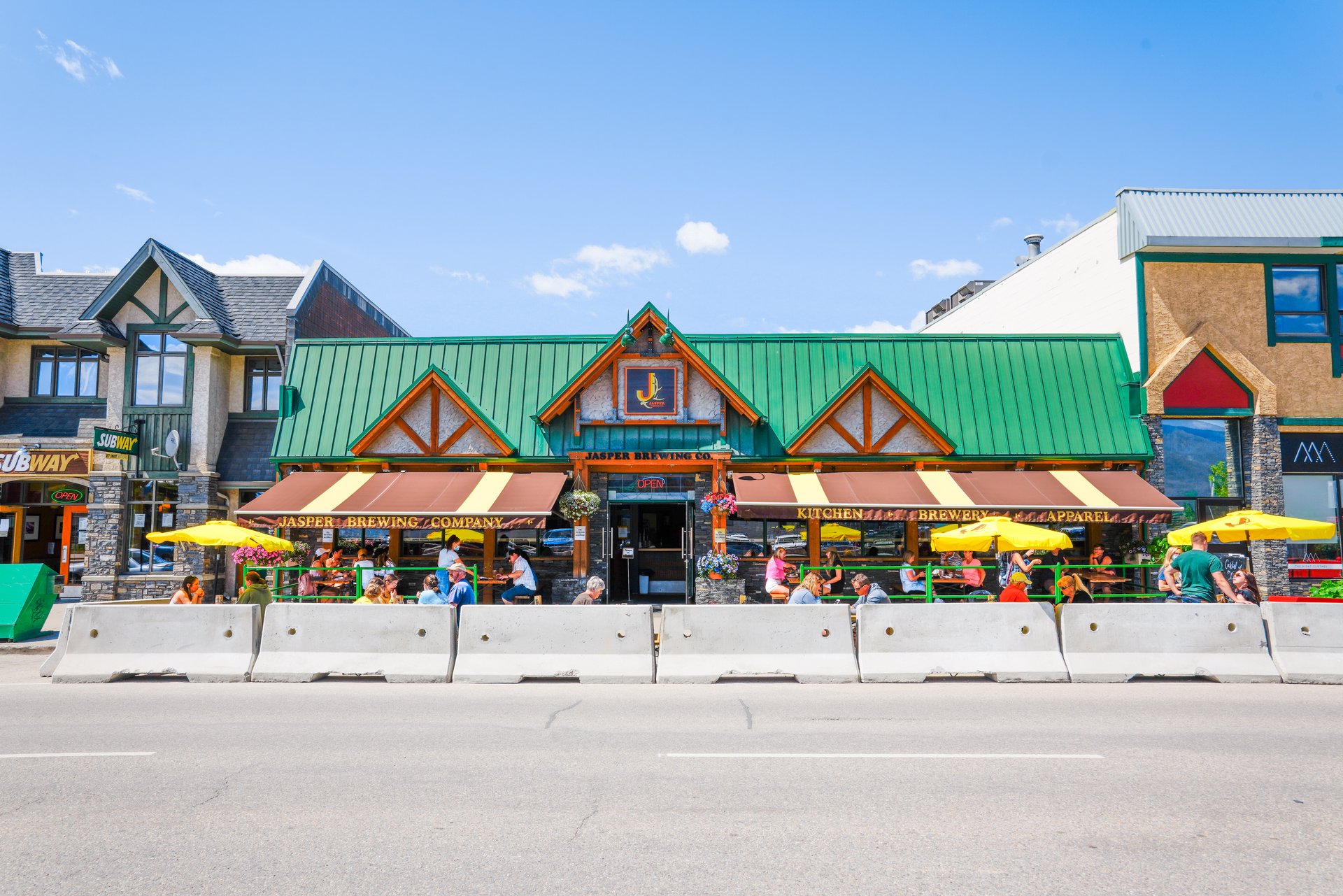 Afternoon at Jasper Brewing Co.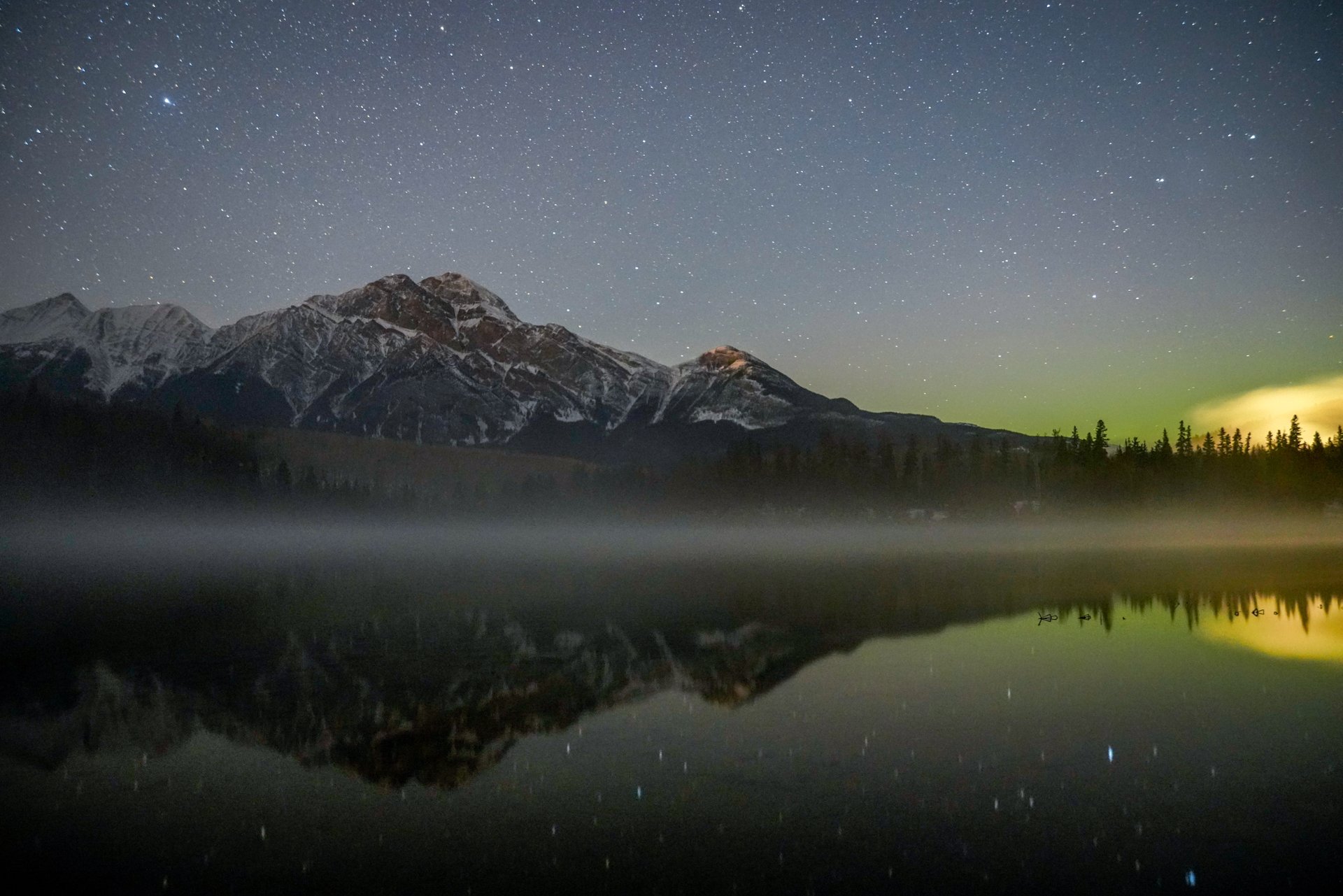 Evening Under the Stars