When Alex Derksen and his two best friends were in their mid-teens, they'd sneak into the local hotel's hot tub and repeat the same words uttered reverently by many young dreamers: "Guys, we should totally open a bar."
Not to spoil the ending but Reader, they totally did.
The three amigos were Derksen, Brett Ireland, and Socrates Korogonas. Having been born and raised in Jasper, they have a unique perspective on how the town (and they) have changed over the past few decades. Then, as now, the small mountain town was anchored by community spirit, outdoor lifestyle and a resilience from living off-the-beaten-path. But a still fledgling tourism industry meant the local nightlife had room to grow. The bar scene certainly wasn't non-existent—there were often line-ups outside Pete's Night Club on Thursday nights—but the town was generally quieter, especially in winter. The craft beer scene hadn't yet exploded within Alberta.
"We all grew up working in the restaurant business," remembers Derksen. "When you're 13 years old the idea of owning a brewery sounds really cool. But actually running one? Restaurants are hard enough, and then mastering the brewing side makes it a whole lot harder because there's just one more thing that you can eff up."
After graduating high school, the trio left Jasper to study, travel, and work. But the mountains soon called them home. A building became available and like Michelangelo facing a block of stone, they could see a brewery hiding within, waiting to be let loose. They just had to chip away until it was released. Thanks to a bit of luck, some loans, and a beer vat's worth of chutzpah, the guys opened Canada's first brewery located within a national park at the ages of 24, 24, and 23. Today there are more than 300 brewery licenses in the province. When they opened in 2005, Jasper Brewing Co.'s license was number 6.
Alex, Soc and Brett practically lived at the brewery during those early years as they tried to get established. "We just had so little money that we couldn't afford much help," says Derksen. They'd work around the clock as general manager, barkeep, clean-up crew, whatever was needed. Sometimes you'd find one of them sleeping in the grain room during particularly long shifts.
"On top of that, we were young. So like, you're drinking after shift. You know how that goes? We were definitely burning the candle at both ends."
They made mistakes on the journey to brewing a better beer. Regardless, their audience continued to support them.
"People were willing to learn with us. The feedback loop was instant," says Korogonas, whose father helped mentor the young entrepreneurs.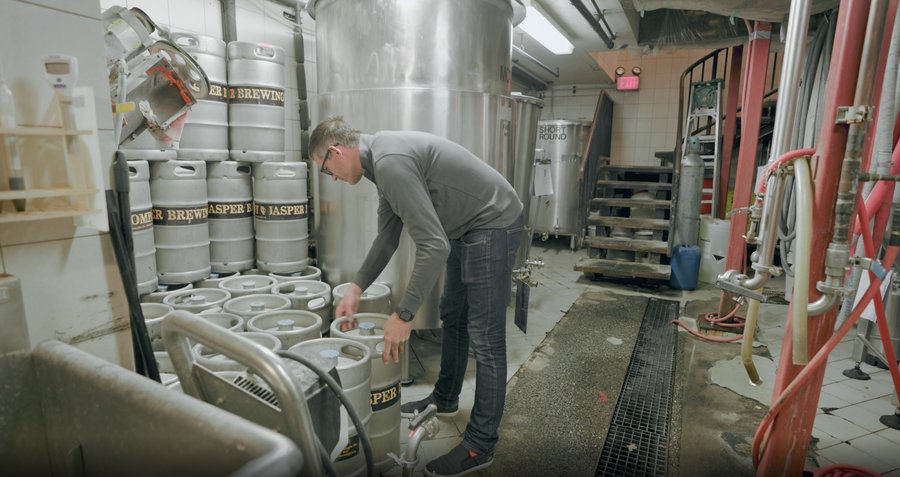 About seven or eight months after opening, things were looking especially grim. Winter had been slow and their bank account was flashing red. But coming into April, the Edmonton Oilers made it to the playoffs. So began a winning streak that took the hockey team right to the finals and brought Jasper Brewing Co. right along with them. The bar turned into the Oilers viewing hotspot in town. Every second night for two and a half months the place was packed.
The guys figure it brought their business back from the brink. "Without that playoff run we wouldn't have made it to the following summer," says Derksen.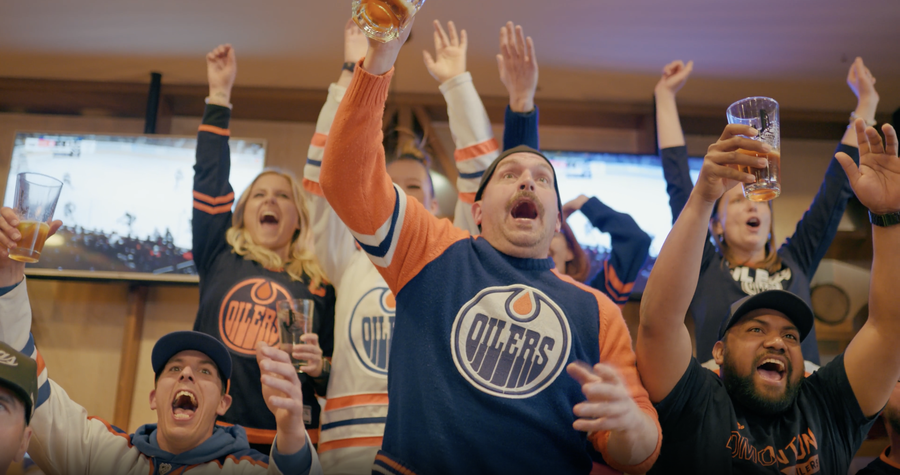 As the years passed, Jasper's star rose and Marmot Basin ski resort attracted more skiers and snowboarders from further afield. The après-ski culture in town grew. After the ski lifts closed at 4:30pm, Jasper Brewing Co. would fill with toques and goggle-tanned faces seeking refreshment after a day on the slopes. They brought on a food consultant who took their menu to the next level, incorporating upscale pub fare like the now-famous Rustic Elk Meatloaf. Soon, the drool-worthy après-ski scene in town was helping Jasper get voted Best Ski Town in North America.
Today, the Brewpub (as it's known around town) has grown to be a cornerstone of the Jasper food and beverage scene and is one of the top rated watering holes in town. The suite of beers on tap are as much a tribute to place as they are a tasty good time. They won hearts for their dedication to localizing the beer experience. Thirsty regulars often have personal favourites from the six staple beers on tap, like the Jasper the Bear Ale or 6060 Stout, named for a locally restored locomotive nicknamed the Bullet Nose Betty; but the menu also features rotating seasonal beers. All are crafted using real glacier water from within the national park.
"We wanted to make beer that represented us," says Korogonas. "It was the idea of sharing stories through the products, and creating products that captured what we thought Jasper was all about." Their first beers were made in honour of the local fire department, as a thank you for all the help they'd received from the crews.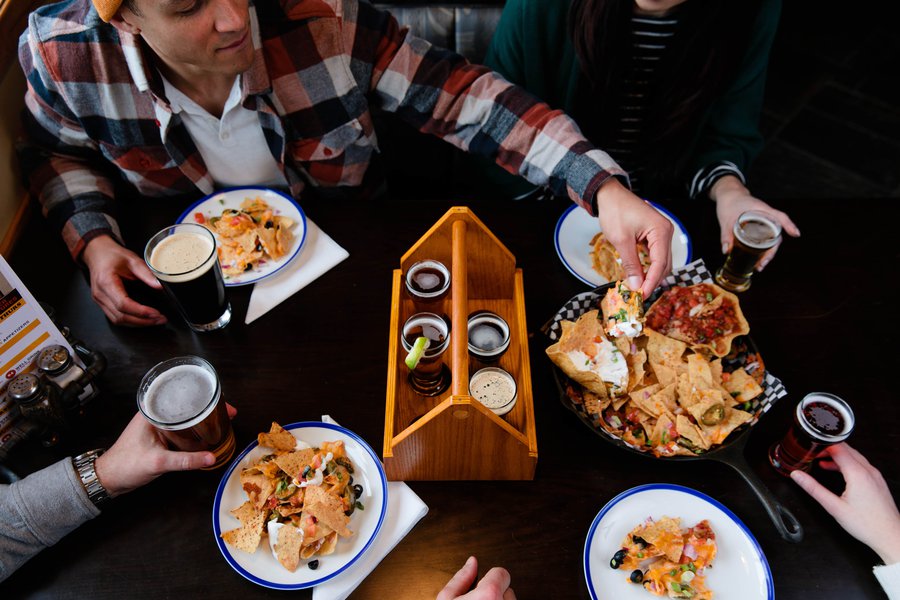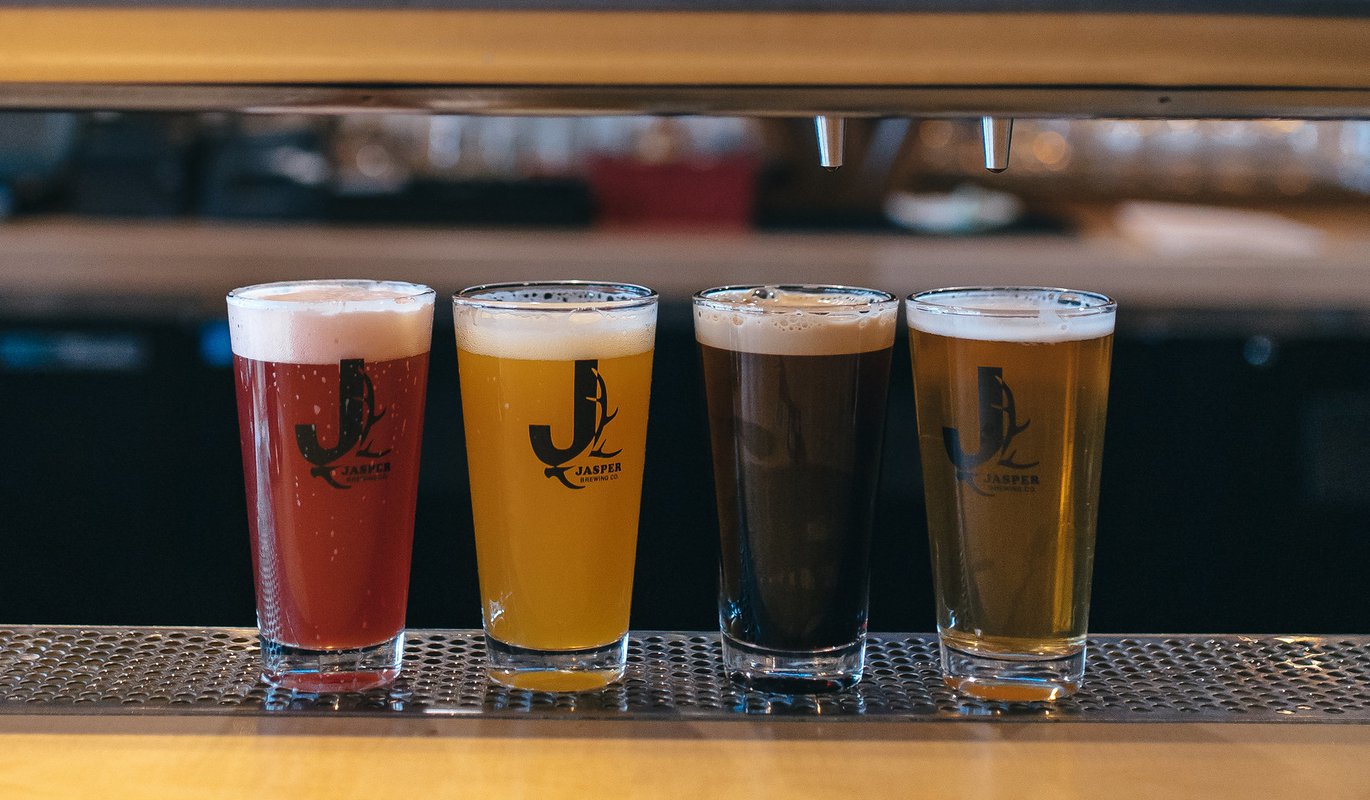 "We wanted to make beer that represented us. It was the idea of sharing stories through the products, and create products that captured what we thought Jasper was all about."
As they look back, it's a little mind-boggling to see how far they've come. Jasper Brewing Co.now has sister brewpubs in Calgary (Last Best Brewing & Distilling), Edmonton (Campio Brewing Co.) and Banff (Banff Ave Brewing Co.) and their beers are distributed across the province. Instead of pulling triple-shifts behind the counter, they're raising the next generation. Derksen's three kids are on the cusp of their own teenage years. The Brewpub has already employed some of their earliest customers' descendants, but Derksen says it'll be completely up to the kids whether they want to follow in his footsteps.
"It's a tough business," says Derksen, remembering those intense early days when they were running nonstop, fueled mostly on passion and hops. "One of the things that made [the lack of work-life balance] easier for us is that our friends would come hang out at the bar. So even if we were stuck at work, our people would be there."
And truly, the people are what have taken this homegrown business and helped it fly. "One of the things I love is that it's not about us," says Korogonas. "The Brewpub has become part of the community... Alex and Brett and I don't have to be there for it to be alive. We've become the old guard."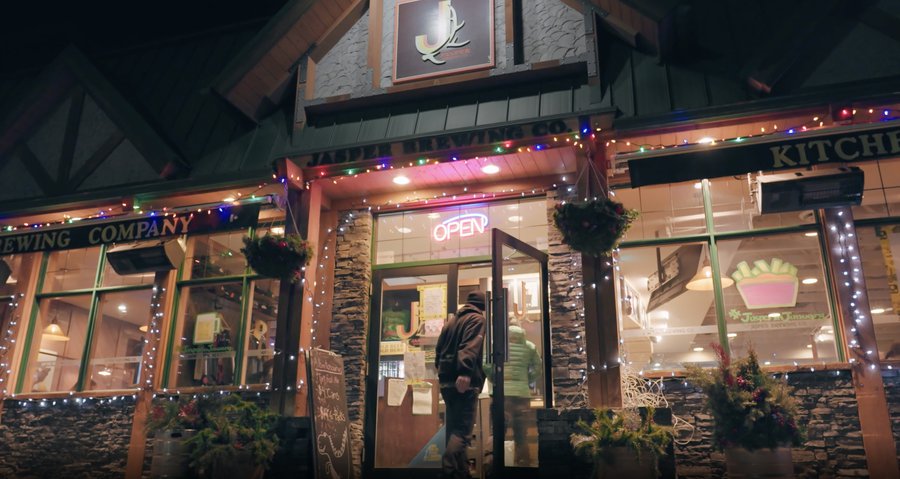 The perfect two-day Jasper itinerary, according to Alex Derksen
DAY 1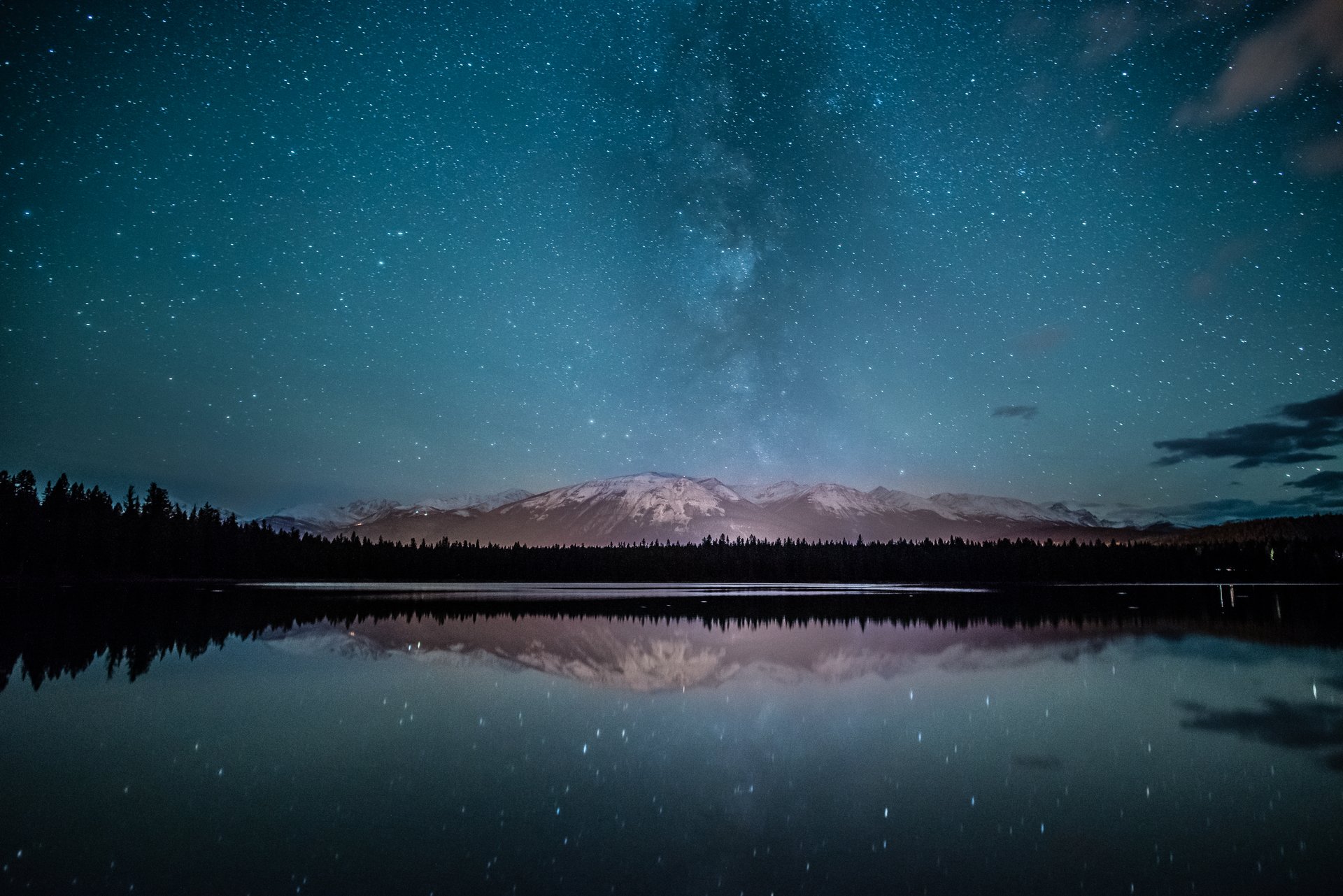 Morning – Dog walk around Lake Annette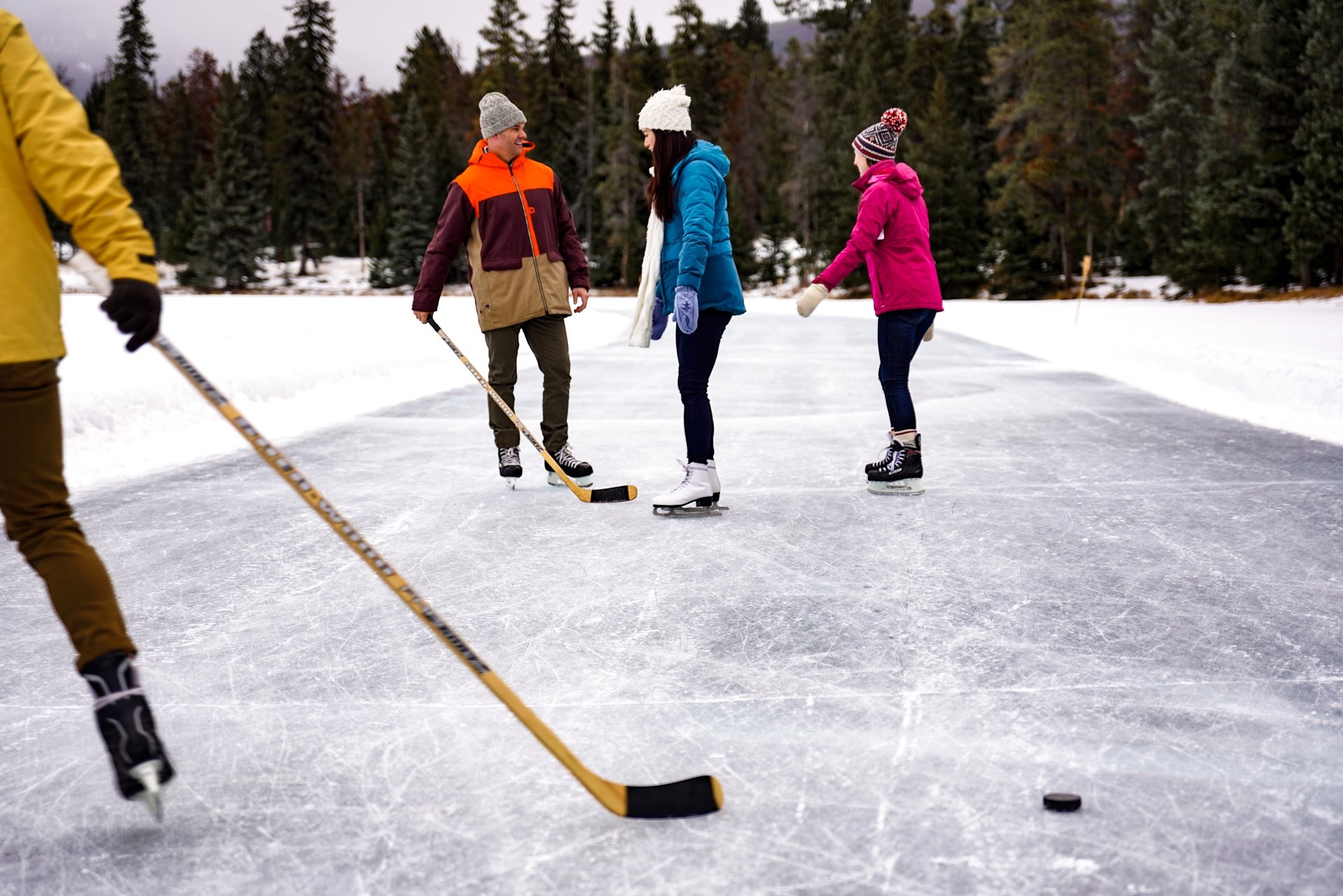 Afternoon - Family skate at the Fairmont Jasper Park Lodge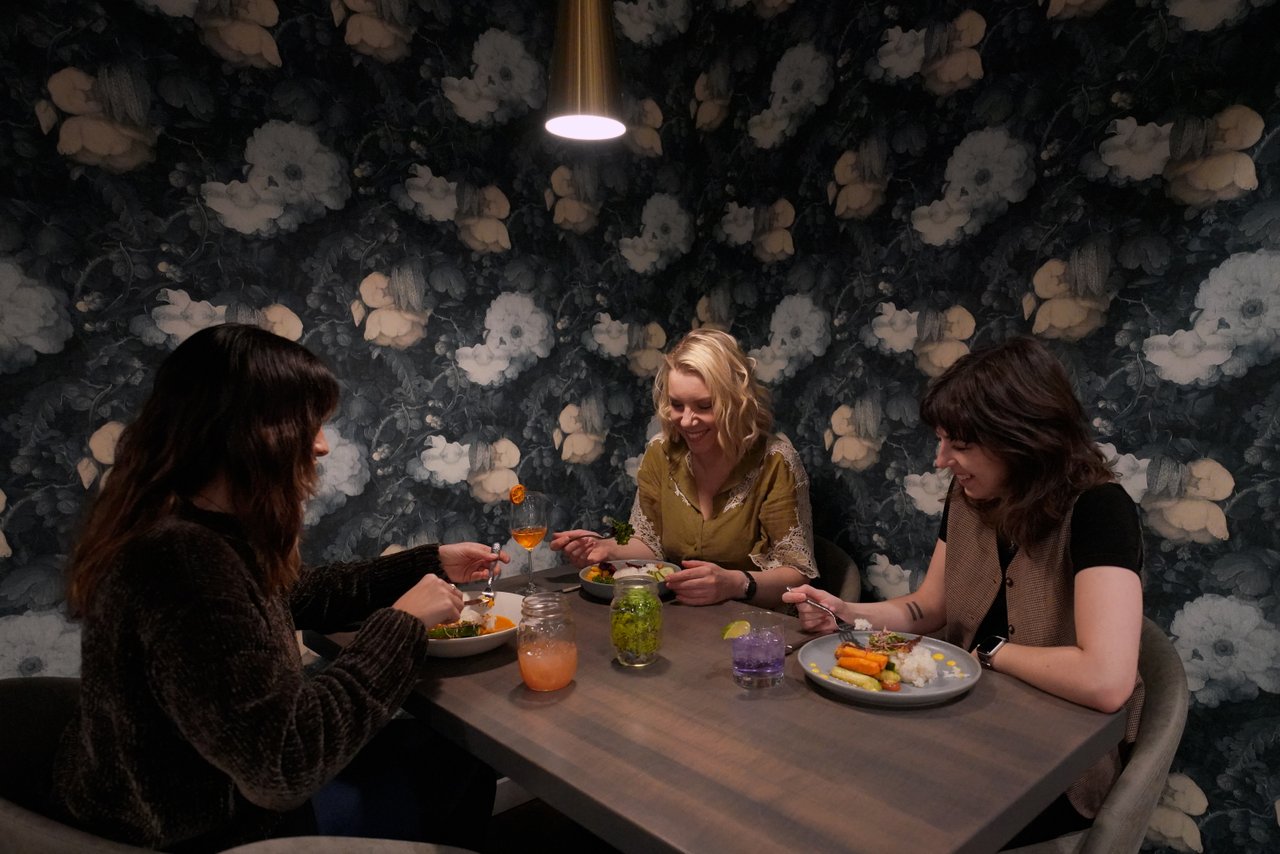 Evening - Dinner at Evil Dave's
DAY 2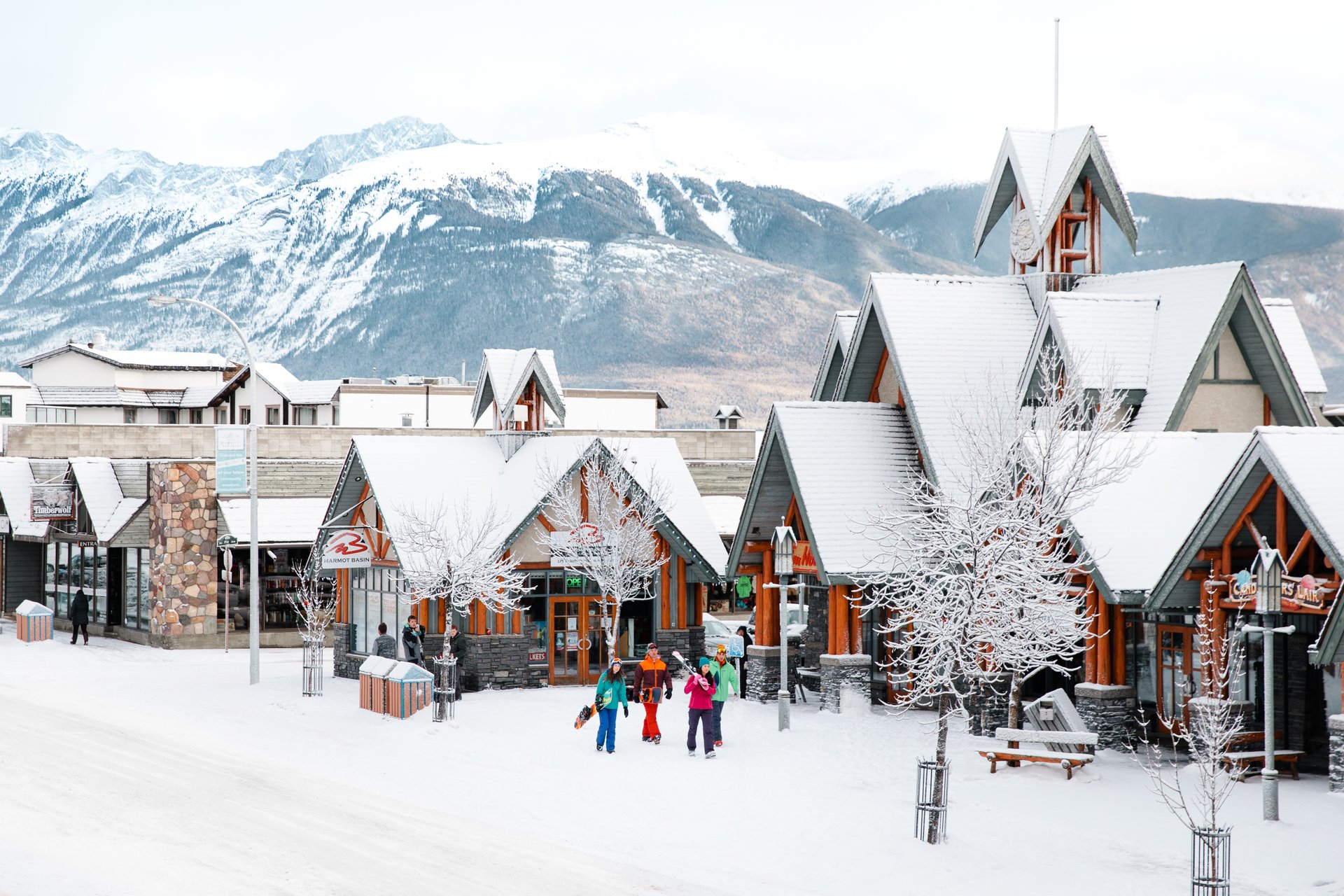 Morning – Grab coffee and breakfast downtown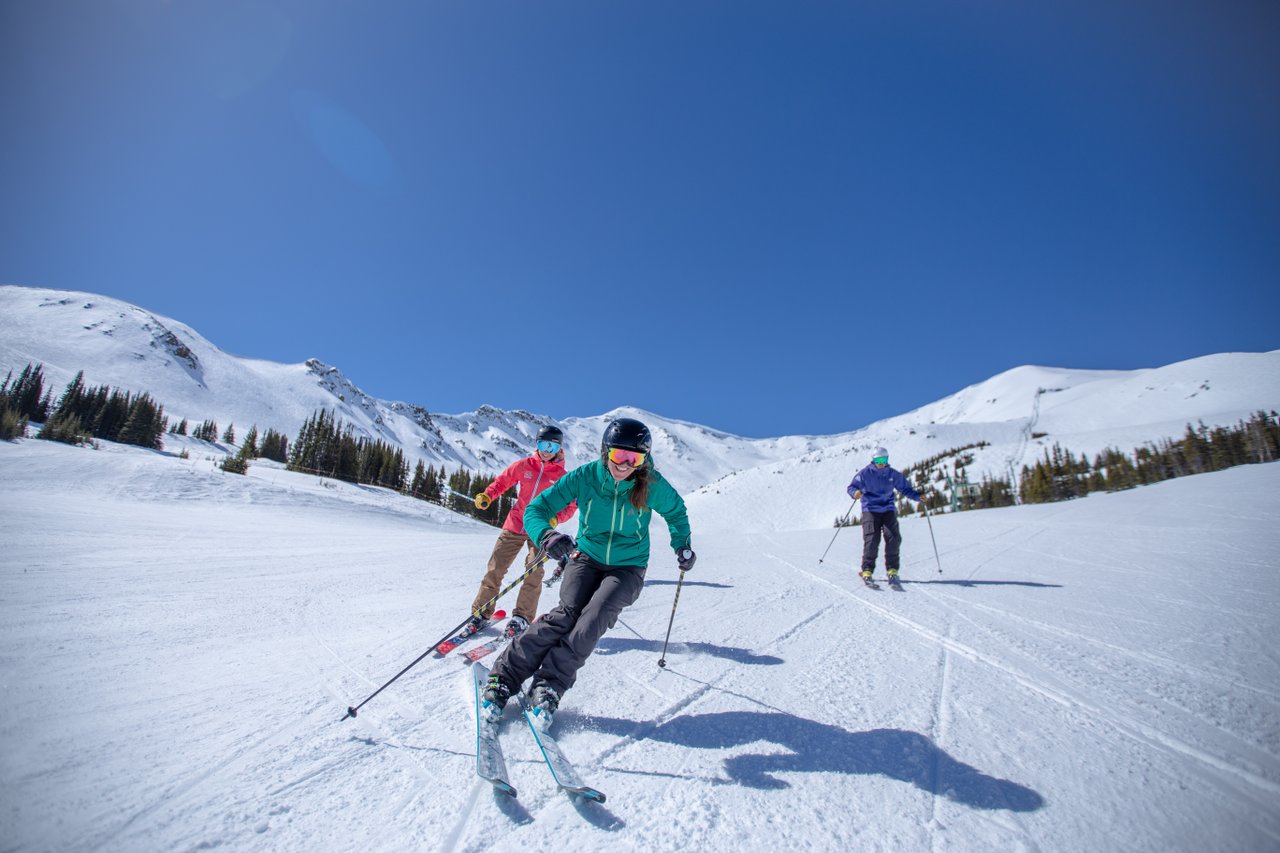 Afternoon - Ski at Marmot Basin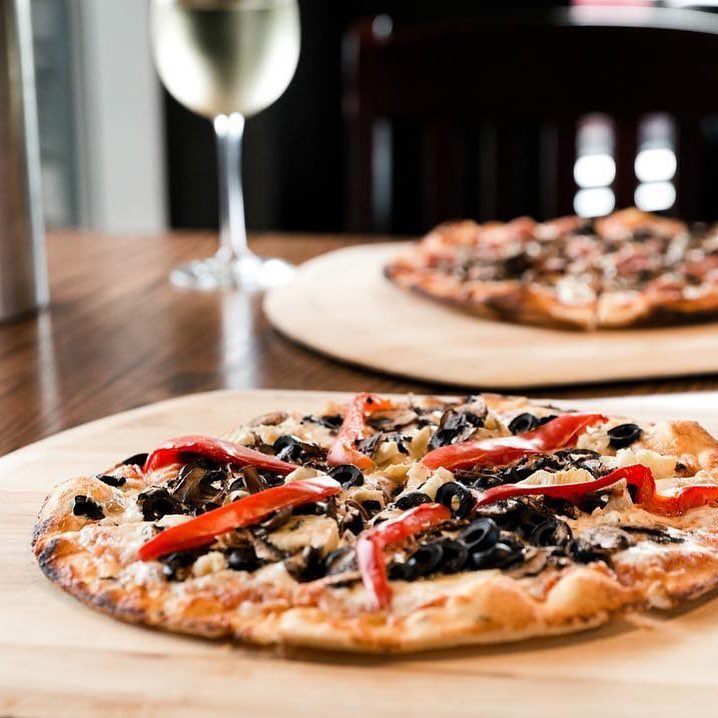 Evening - Dinner at Jasper Pizza Place