All around us, ice-covered rock walls rise into the sky, catching the sun and sending beams of light to the bottom of Maligne Canyon where four-year-old Parker Darrah sits, happily gnawing on an icicle.
It is her first time experiencing this natural wonder. As the deepest accessible canyon in the Rocky Mountains, Maligne Canyon transforms in winter: the river that cuts through the gorge drains seasonally into underwater caves. And once the temperature drops enough it becomes possible to walk along the canyon's frozen floor. It's also practically in Parker's backyard.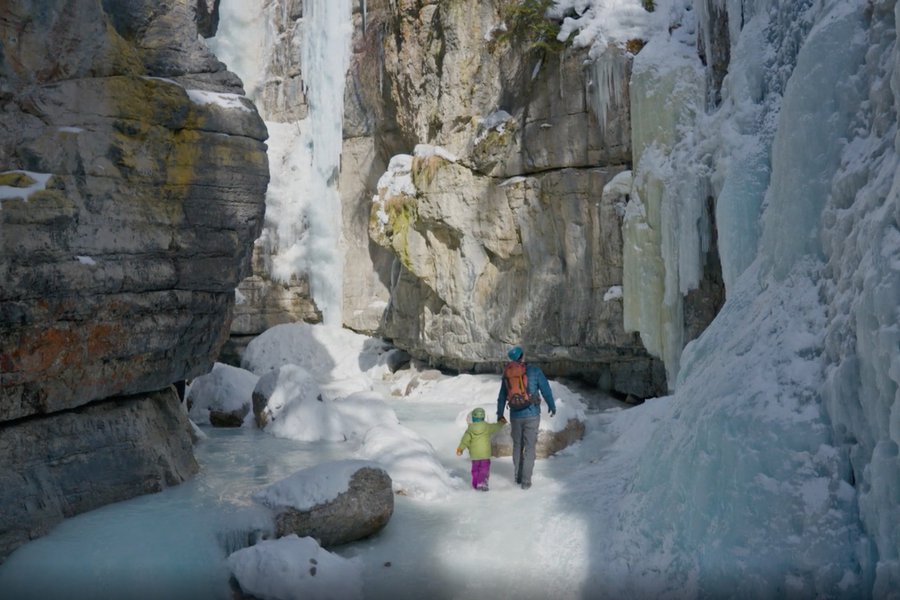 "You gonna be ready for some hot chocolate after that?" Max Darrah asks his daughter, still licking icicle off her lips. Her helmet nods up and down, an eager smile forming below it. Max uses an ice axe to chip an icicle of his own off the canyon wall and starts melting it in a pot over a pocket-sized backpacking stove he's whipped from a bag and has fired up in less time than it takes to tie a toddler's shoe (perhaps a low bar, but still). Max is prepared for anything, a habit he picked up from years working in mountain search and rescue. Next from the bag he produces a variety of snack options, hand warmer packets and a magnifying glass. Parker seizes the snacks and the magnifying glass. Max watches as she squats low, examining snowflakes.
"It's absolutely remarkable," he says. "Just the curiosity and the joy that is possible from the simple things is phenomenal. My favourite part of living in the mountains now is getting to watch her discover."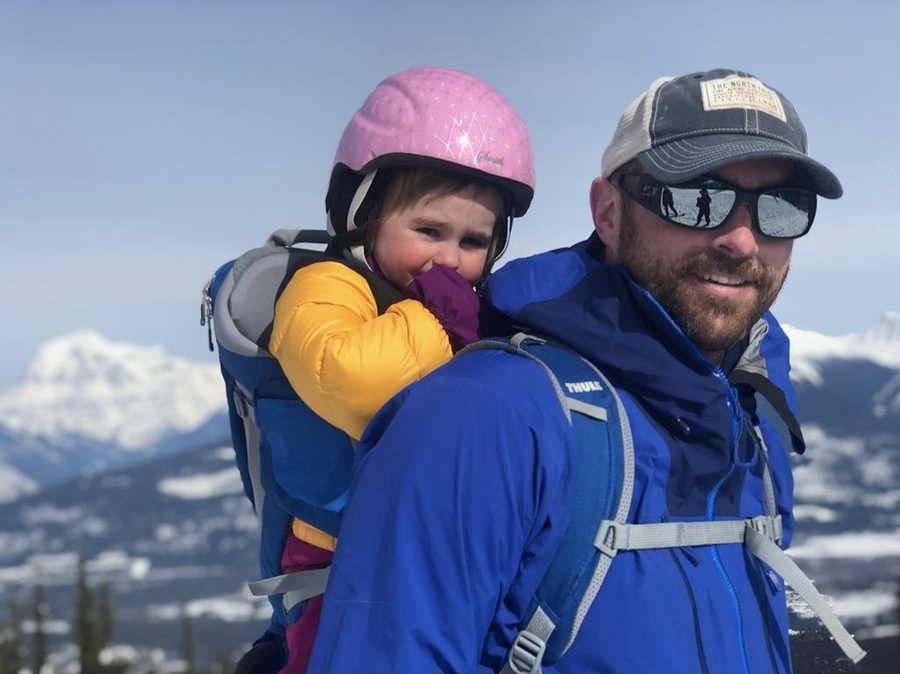 Parker lives in Jasper with her mom and dad (Lisa and Max) and new little sister Zoe. Her parents own Rockaboo Mountain Adventures, a local guiding company and tour operator that leads visitors on ice and rock-climbing excursions, and small-group eco-friendly glacier hiking, and offers advanced courses in avalanche safety and mountaineering skills.
The business reflects their passions, their ethos, and their life experience.
When Max met Lisa in their mid-twenties in Banff, they were hyper-focused on soaking up summer in the mountains. Climbing, snowboarding, living lean, with Max working a variety of odd jobs to get by. But early in their relationship, an explosion at work sent Max to the burn unit in Calgary, where he stayed for weeks. Lisa nursed him back to health. It was a turning point for the couple.
"She has so much compassion and is so strong in the face of adversity," he says. Max eventually landed a role as a park warden and they bounced around between national parks for a few years before landing in Jasper in 2008.
As a young buck, Max admits he'd rush through ascents and try to summit as fast as possible in his quest to add ever-bigger and more remote climbs to his resume. Now he says the best climbers are the ones having the most fun and doing it safely.
"Jasper has this ability to offer solitude in the mountains and I appreciate this stillness, the quietness, much more than I did before. It took me getting hurt and losing people to find that."
Throughout his career as a park warden and first responder, he witnessed firsthand the inherent risk of exploring mountains, and the tragedies that can sometimes ensue. He suffered debilitating PTSD and with Lisa's support, sought treatment at a facility dedicated to first responders dealing with trauma.
It took a long time before he'd let his eyes wander over the landscape unchecked. Previously, he'd avoided letting his gaze drift above the valley floor because so many of the peaks were linked to powerful memories which threatened to hit a nerve at any moment. For a while they considered moving.
But by the end of the two-month program he had learned a variety of coping mechanisms and gained a deeper understanding of his own emotions. He brought some of the lessons home, and now spends lots of time talking with Parker about feelings. Some of Max and Parker's most treasured father-daughter time is spent chatting in his truck about anything and everything during the 20-minute drive to Marmot Basin ski resort.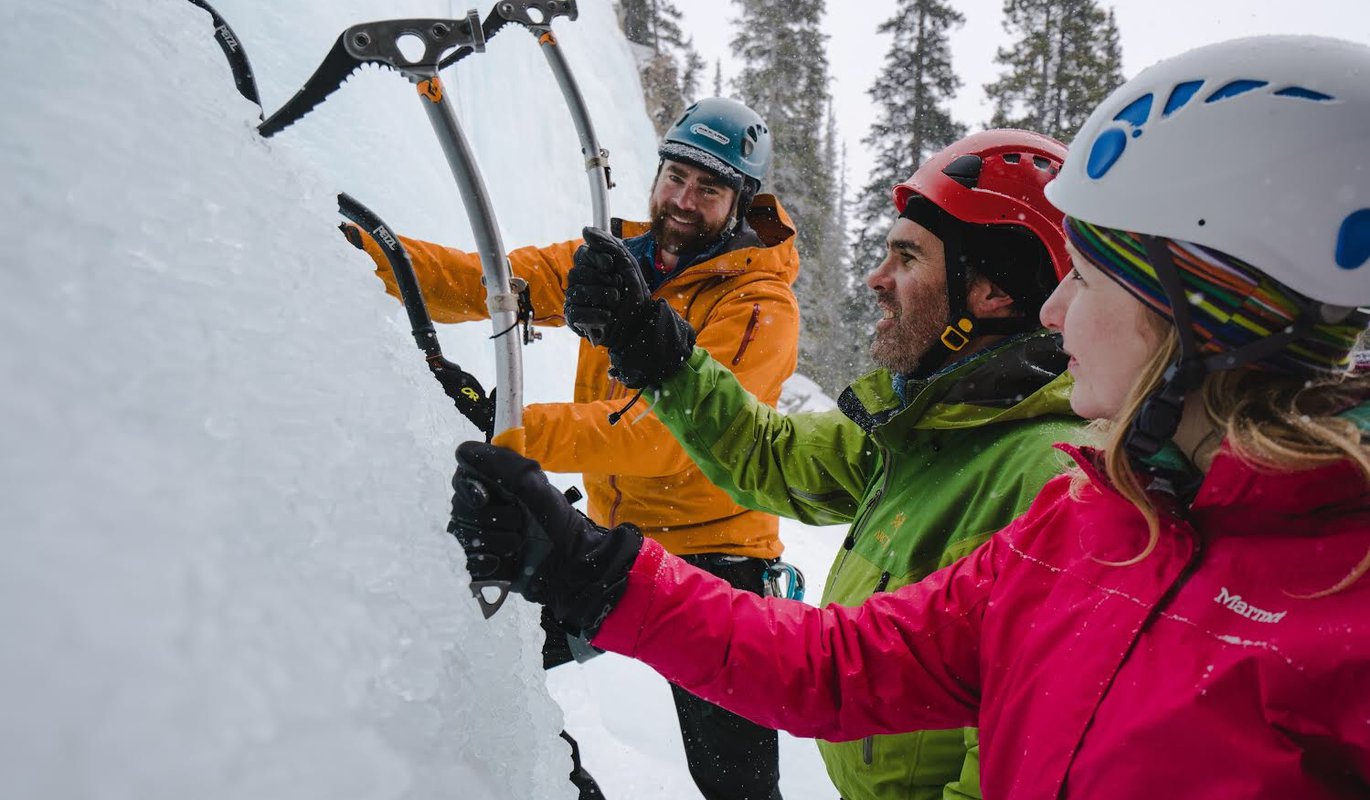 "The vision is to create opportunities for connection with and respect for the natural world."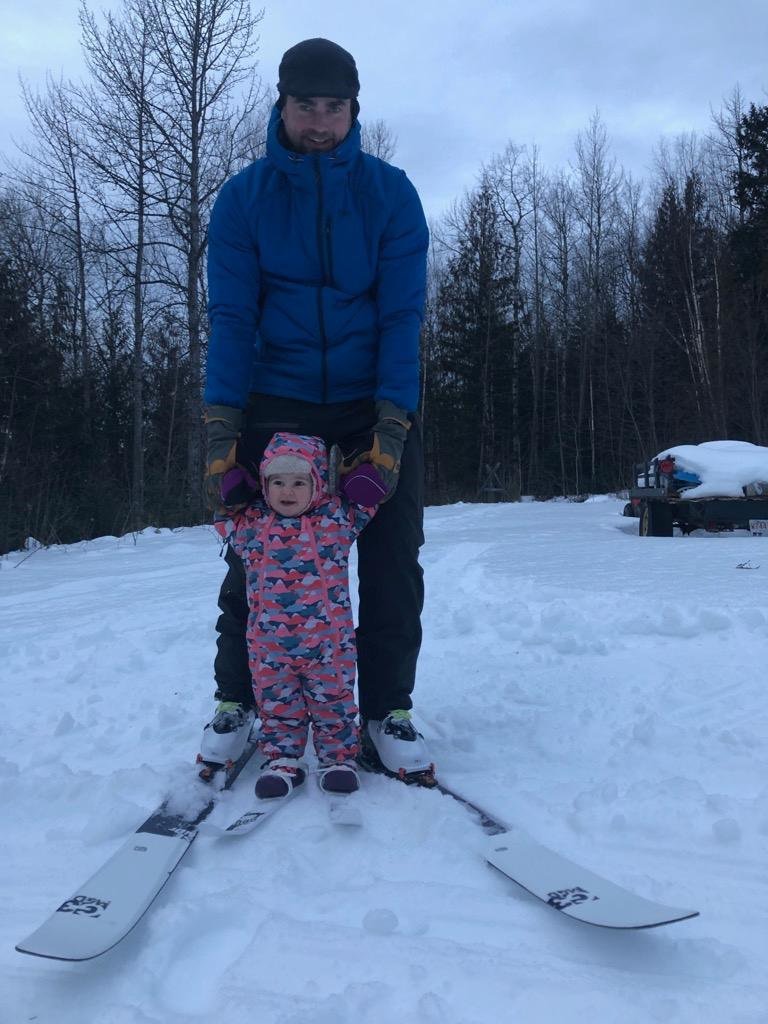 Parker first stood on skis when she was a year and a half. With Max keeping her upright, they slowly shuffle-slid down the sloped driveway. "More! More!" she cried. Back up the driveway they went. They never push her; any progression Parker makes is propelled by Parker.
If Parker continues to like skiing, climbing, or whatever, Max says he hopes to pass down what he's learned over the years (including mindful risk assessment and management) while keeping it fun. "I want her to understand the fragility of life, but I don't want to scare her."
In addition to their mini-adventures, Parker sees how they run their business (there's a small climbing wall in the Rockaboo office that she'll sometimes scamper up). Before leading a group into Maligne Canyon, or indeed on any ice climbing adventure, multiple Rockaboo staff engage in a safety evaluation of the conditions. They provide gear and safety instruction, as well as transportation to the climbing site and back.
"We're not just tour guides, we're mountain guides," Max says, explaining Rockaboo's purpose. "The vision is to create opportunities for connection with and respect for the natural world." Through their new Tread Lightly program, Rockaboo is incorporating a climate monitoring and citizen science component into their glacier tours. They're also working toward net-zero operation. Max studied science in university and worries that by the time Parker or Zoe wants to see the famous Athabasca Glacier, it could be much smaller, or even gone.
"I want our company to be something that Parker and Zoe could be proud of."
When asked for advice to families wanting to incorporate more outside time into their lives, Max Darrah is quick to emphasize that he's no expert, and that what works for them may not work for another family. But he suggests starting small, and if you can, starting early. Don't worry about chasing views, or clocking miles. Just get outside and stack up the simple days.
"My main goal is to be a good dad to those two little girls. They're the most important things in my life now."

The perfect two-day Jasper itinerary, according to Max Darrah
DAY 1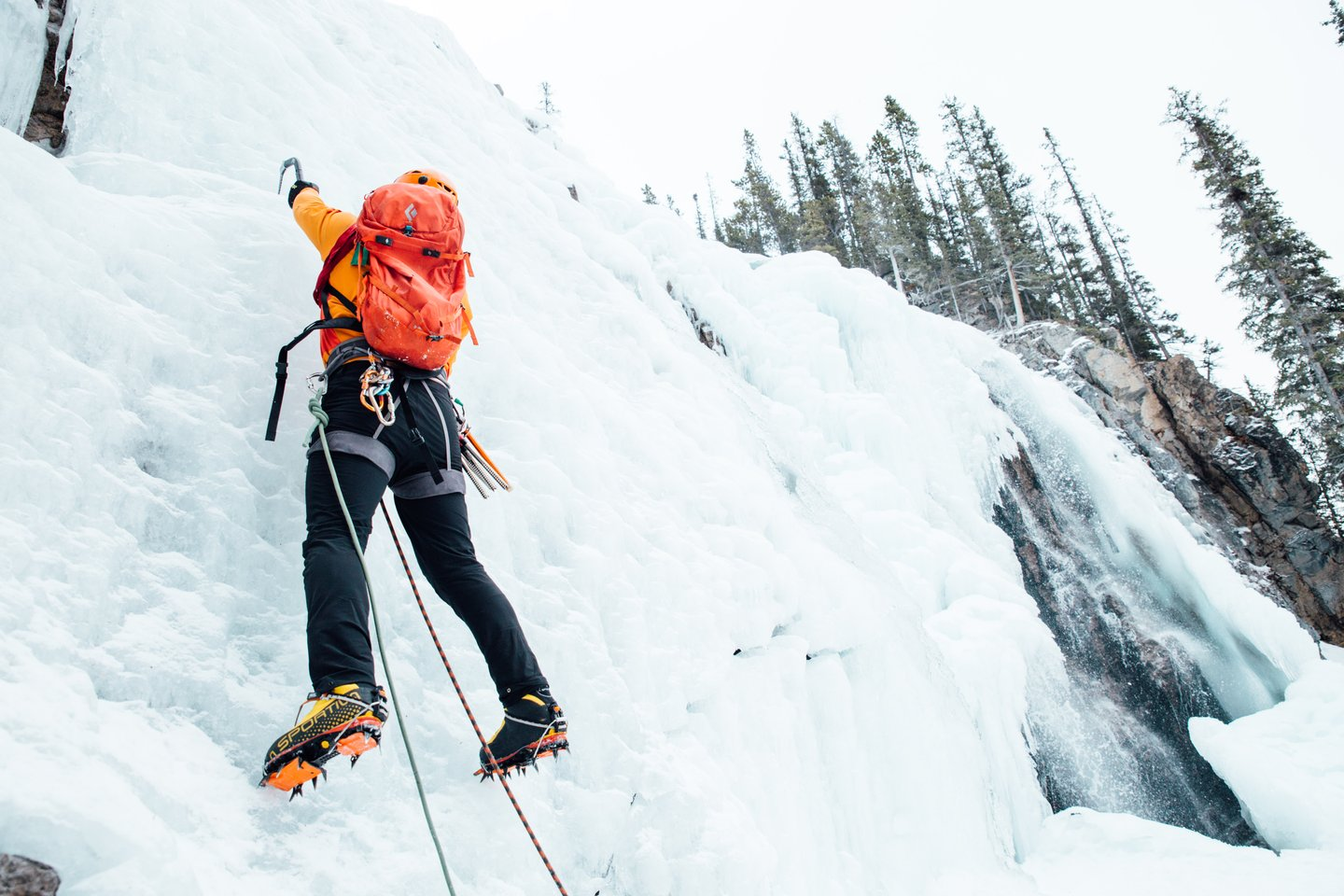 Morning - Ice Climbing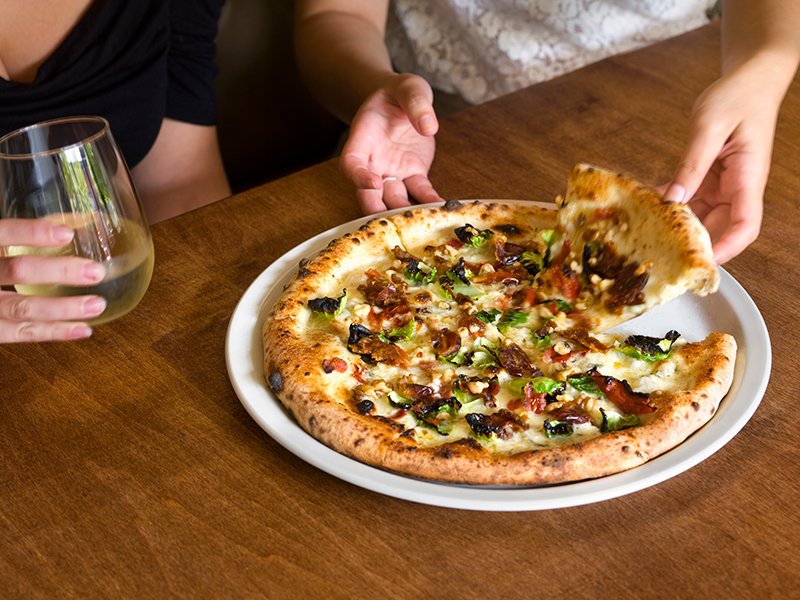 Evening - Dinner in town
DAY 2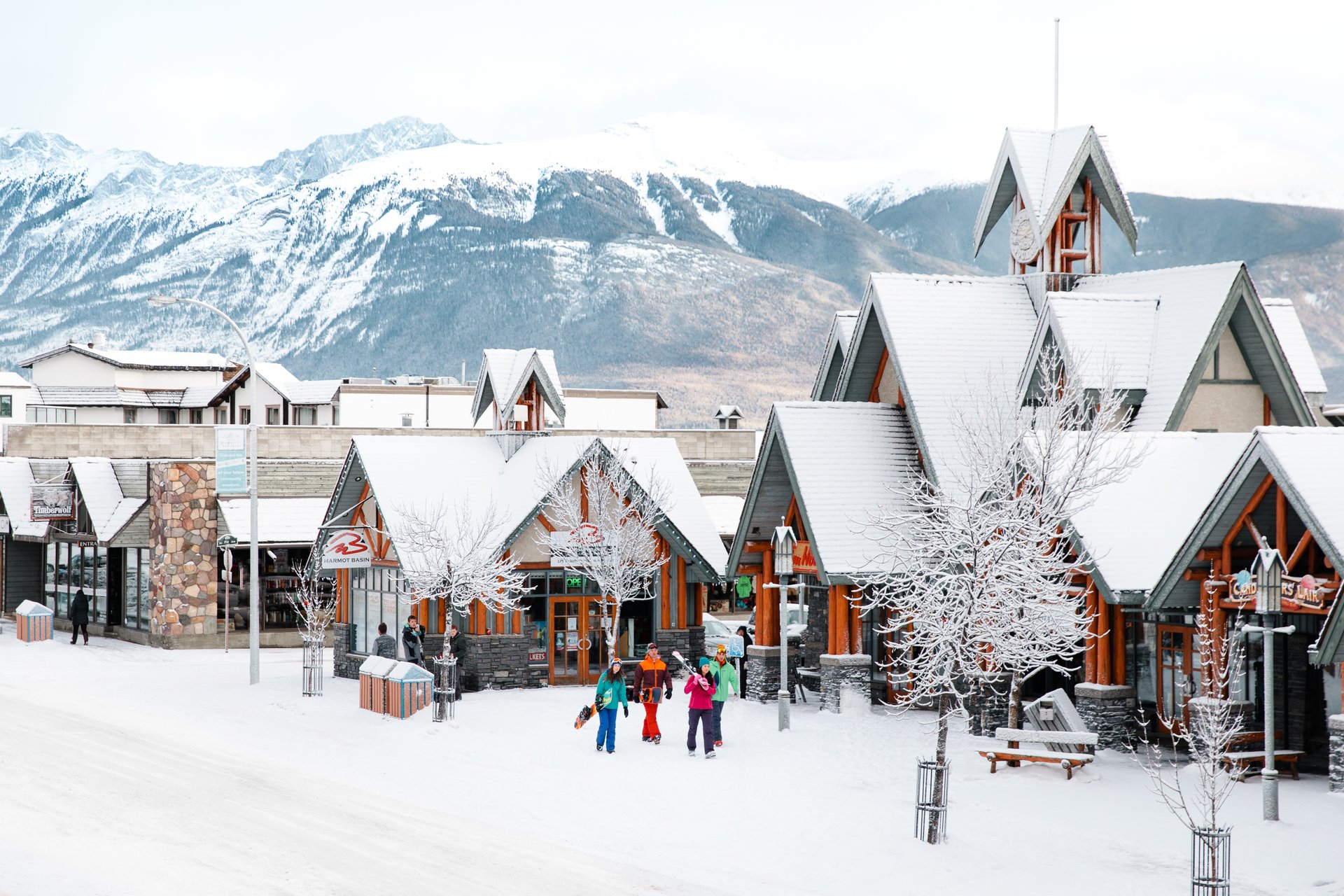 Morning - Explore Downtown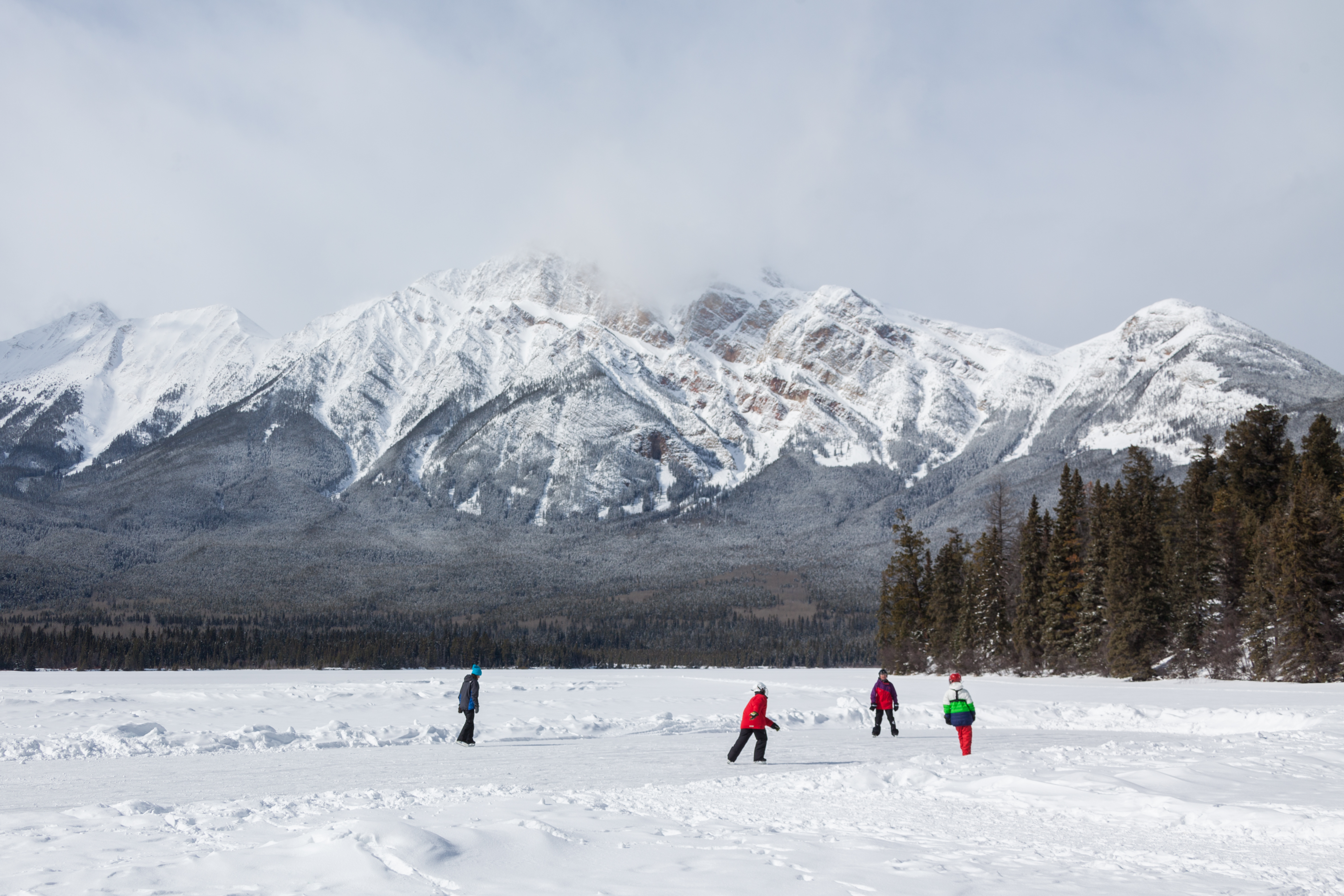 Afternoon - Pyramid Lake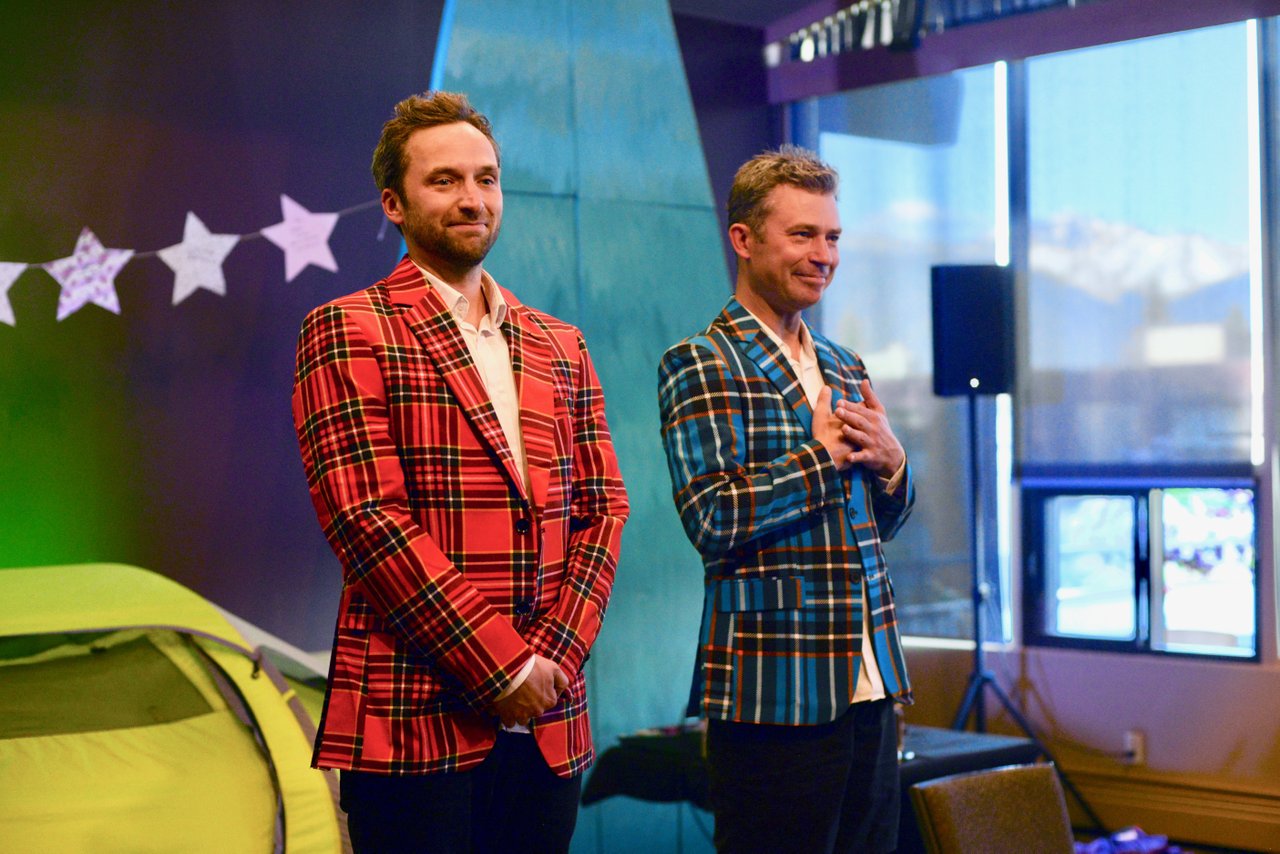 Evening - Theatre