If Colin Borrow had his way, he'd have 11 months of winter per year, and spend most of that time skiing. As the Director of Skiing at Marmot Basin, his life is pretty much as close as possible to that ideal.
One of the best ski days of Colin Borrow's life very well could have been his worst – or even his last.
He and his teammate had just competed at the Powder 8 World Championship, and for the first time in his career, hadn't made it to the finals. Their dismal finish should have left them with tails between their legs. In reality it really just left them with spare time. The devil may find work for idle hands but idle skiers work to find a helicopter to take them to fresh slopes. Borrow and his teammate joined up with the Swiss team and started doing laps down remote mountainsides.
On one run, they were about halfway down a run that had become, as Borrow puts it, "stupid steep." From behind him, his teammate and longtime ski buddy Casey yelled that the slope was starting to slide.
"It sounds worse than it was," Borrow says, laughing. "It's powder; sloughing happens. It's normal. You just kind of ski out of it and you let it go." At this point in the conversation, Borrow slants his forearm at a severe angle and adds "I just went like this." And off they'd bombed, down "a death cookie slalom through these big crunchies."
To be fair, their skill and their equipment meant that if anyone was ready to face these conditions and emerge unscathed, it was Colin and Casey. With 3,000 vertical feet spread out before him, Borrow practically flew. He reached the others and used the tremendous momentum he'd built up to circle them, swinging back up the slope. "I looked 'em right in the eye and I just said 'See that?! Faster than an avalanche!' Oh my god. So arrogant."




These days, a few decades later, Borrow doesn't need a mini-avalanche and thigh-high pow to have a legendary ski day. A bluebird sky is great, sure. Fresh, fluffy snow is a bonus, and he'll never say no to a fun lil chute. But the highly skilled ski instructor delights just as much in who he's skiing with. If the company's good, it'll be a good ski day. And at Marmot Basin, Jasper's local ski resort where Borrow is the Director of Skiing, good company is common.
And no wonder. The friendly, all-skill-levels-welcome vibes at Marmot Basin is a big part of the reason that Jasper was voted the best ski town on the continent in 2018 by USA Today. Surveyors also highlighted the ease of access to the slopes (you can ski straight to your car), the food scene, and the history of the area. It has the highest base elevation of any major Canadian ski area, a ski season that can last as long as six months (if you haven't yet experienced the bliss of spring skiing, you're missing out), and panoramic vistas that look out on a mountainous UNESCO World Heritage Site.

Despite all Marmot Basin's accolades, and his adoration of Jasper's ski scene, Borrow never set out to make a career out of skiing. He just kind of, well uh, never stopped. From the time he learned to ski at twelve years old in Maple Ridge, B.C., he spent as much spare time and disposable income as he could hopping onto ski lifts. One day after ditching school to go skiing, a teacher asked "what are you gonna do? Ski the rest of your life?" Barrow looked at her blankly, thinking "Is... is that an option?"
Turns out, yes–it's an option.
Borrow was training to become a carpenter when his parents told him they weren't going to buy his season passes anymore. He immediately called the guy who'd offered him a ski job (which he'd originally turned down) and asked if the position was still available. It wasn't, but he got the gig anyway.
For the first decade of his adulthood he followed winter around the globe, switching hemispheres with the seasons in search of shred. He'd work in the Rockies, then when spring threatened he'd zip down to the southern hemisphere to catch the beginning of the ski season in New Zealand. All told, he happily experienced 19 winters in a row, teaching others to ski year-round. Once a year he'd lay low in Fiji, fitting an entire summer into three weeks of surf and sand. Then the itch would return for snow and speed.
Did he ever suspect he was carving out his career? There was a moment in the fall of '94, when he was sitting in his dad's blue Chevy truck outside the bus depot. He'd just returned from the other side of the world—he was two or three years into his winter chasing—and the elder Borrow turned to his son and explained that his mother was fretting, how long did he plan on doing this, when would he be ready to enter the family business? Colin remembers the weight of the moment. He remembers feeling gratitude for his father's offer of help and security. He also remembers saying "I'm not ready to stop this."
"I wasn't necessarily sure that I was going to do it for the rest of my life at that moment, but I definitely knew I wanted to do it for a lot longer," Barrow says. "Like, I wasn't ready to not have the option of skiing on any given day."
Today, his parents are happy for him, albeit a little surprised. "They can't believe that I actually managed to make a career out of it and somehow own a home."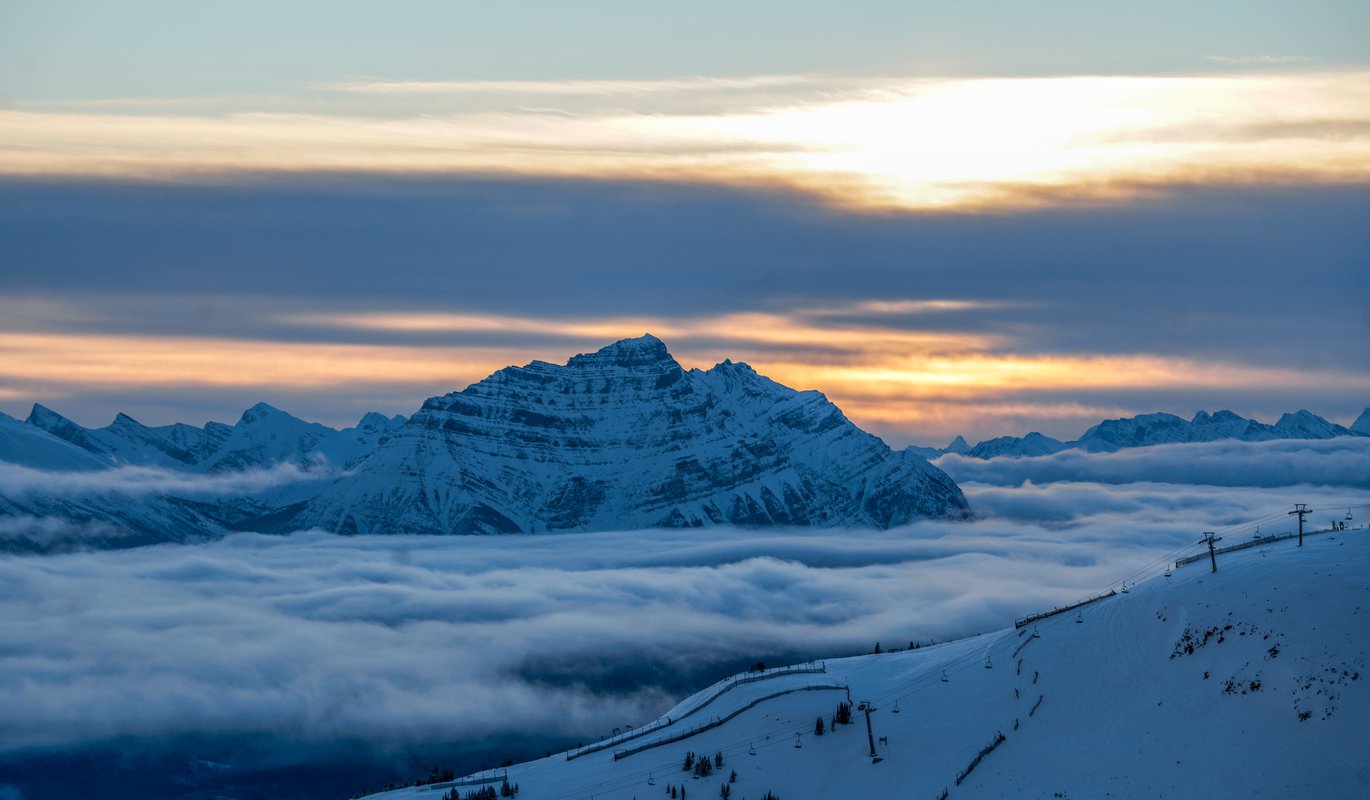 "I've been so fortunate. Who would have thought because I learned how to turn my feet left and right and slide down a mountain that I'd get to have this life."
Borrow has a shirt that says: Skiing isn't just a lifestyle, it's life. It's that level of passion that he brings to his ski instructing. He just loves everything about it—the variety, the environment, the community. He's got four children that all ski. When the age was lowered for the Level One ski instructor course, his fourteen-year-old son took full advantage and ended up working for Marmot over Christmas as an instructor.
"I've been so fortunate. Who would have thought because I learned how to turn my feet left and right and slide down a mountain that I'd get to have this life. I'm not the world's greatest skier but I'm pretty darn good and I've managed to scratch a life out of it."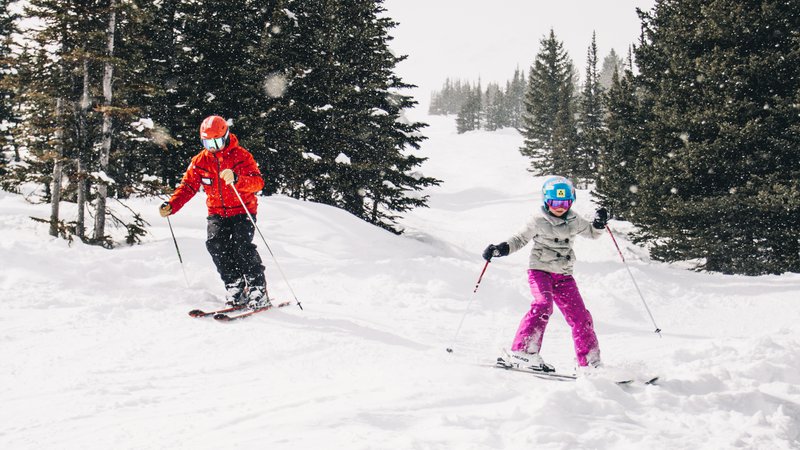 The perfect two-day Jasper itinerary, according to Colin Borrow
DAY 1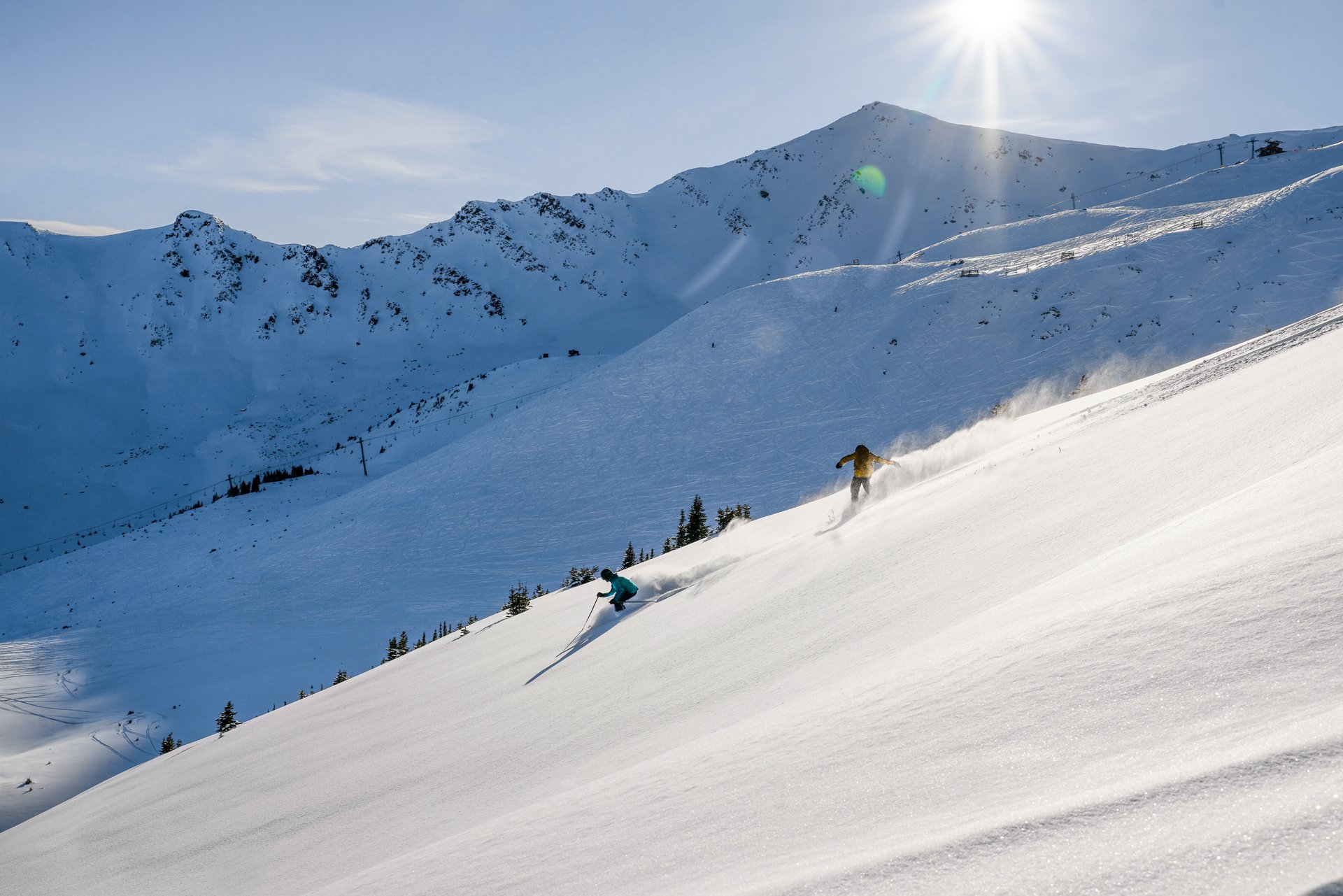 Morning - Ski at Marmot Basin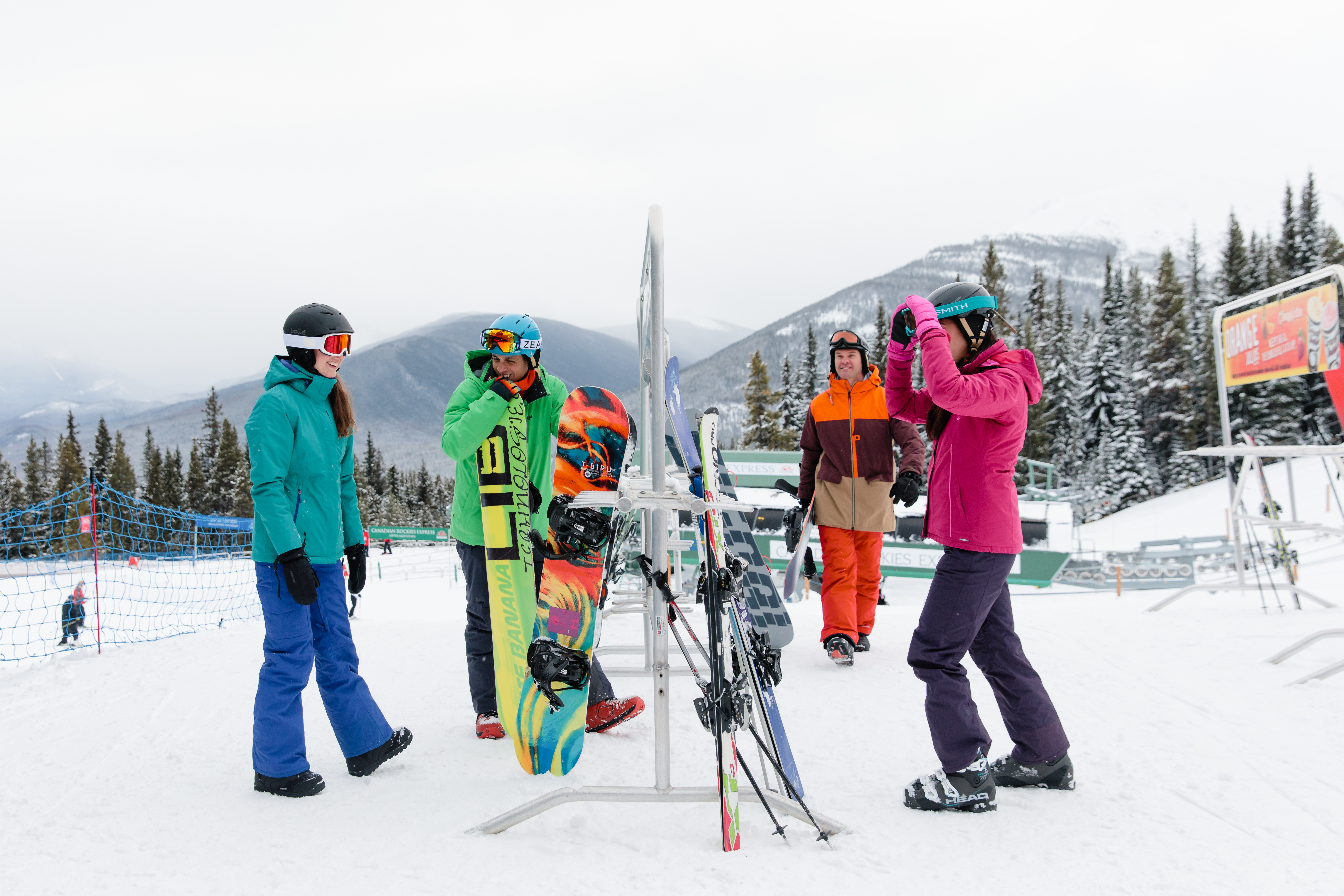 Afternoon - Lunch at the Eagle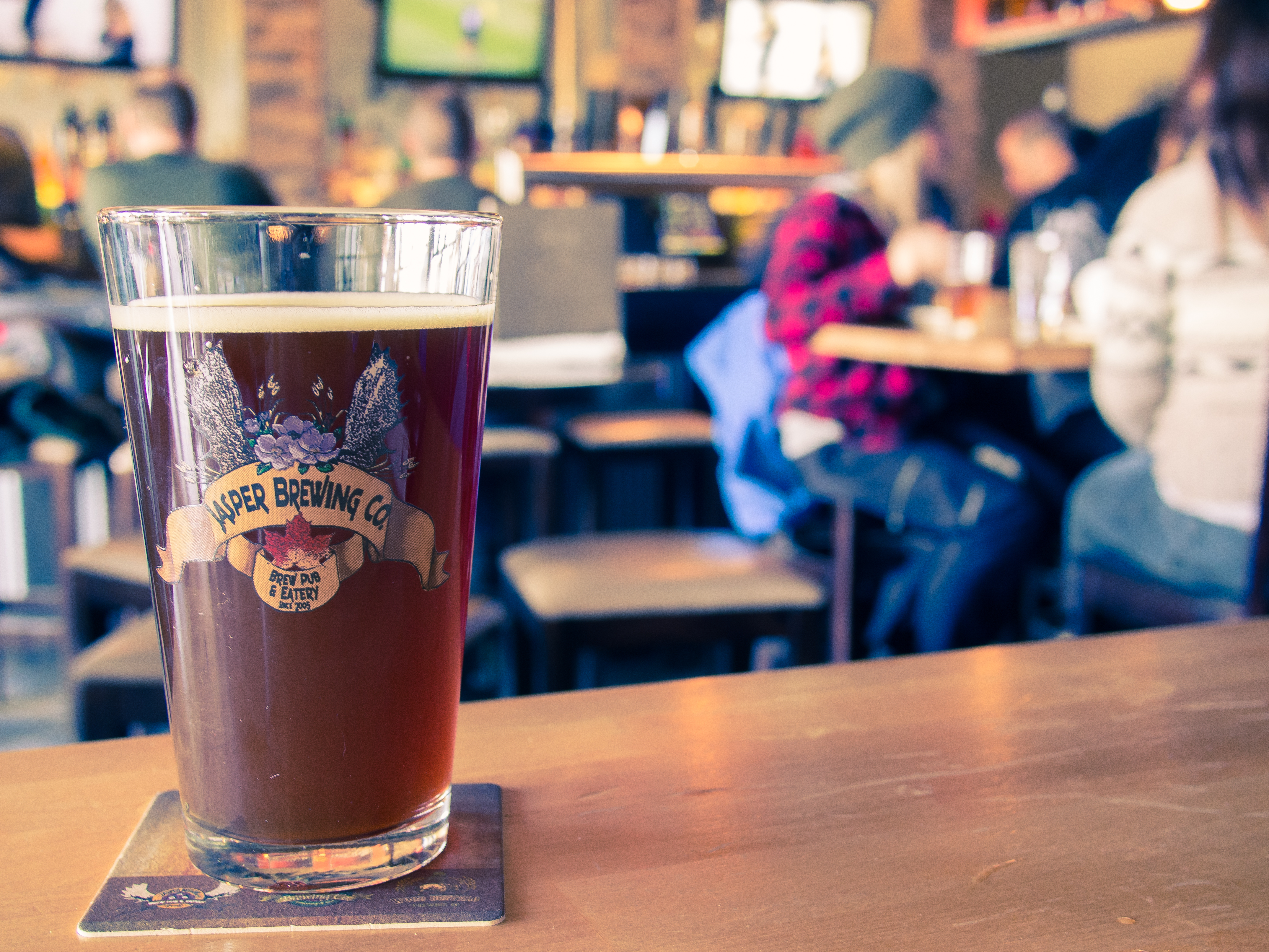 Evening - Apres ski
DAY 2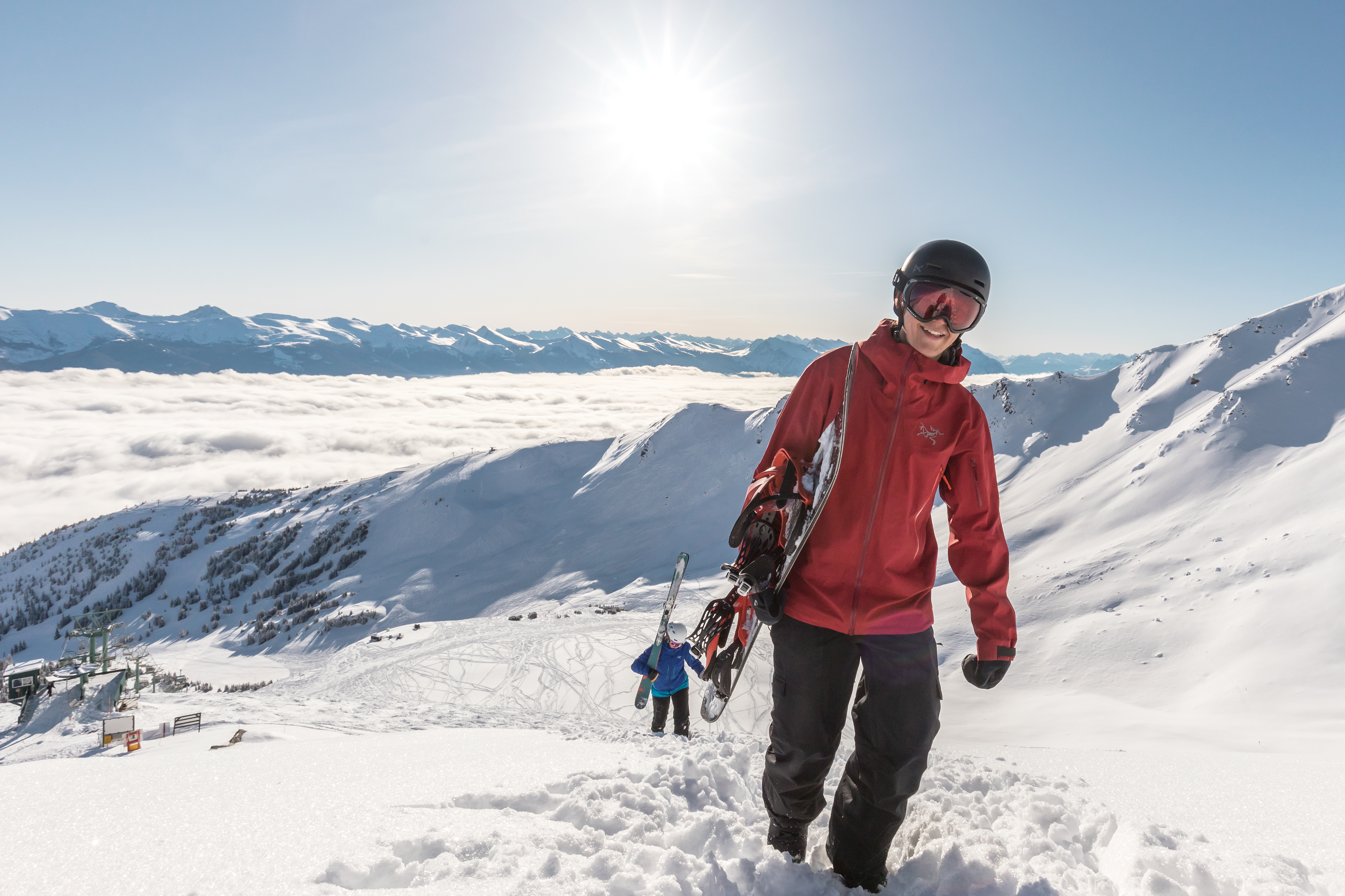 Morning - Hike to Marmot Peak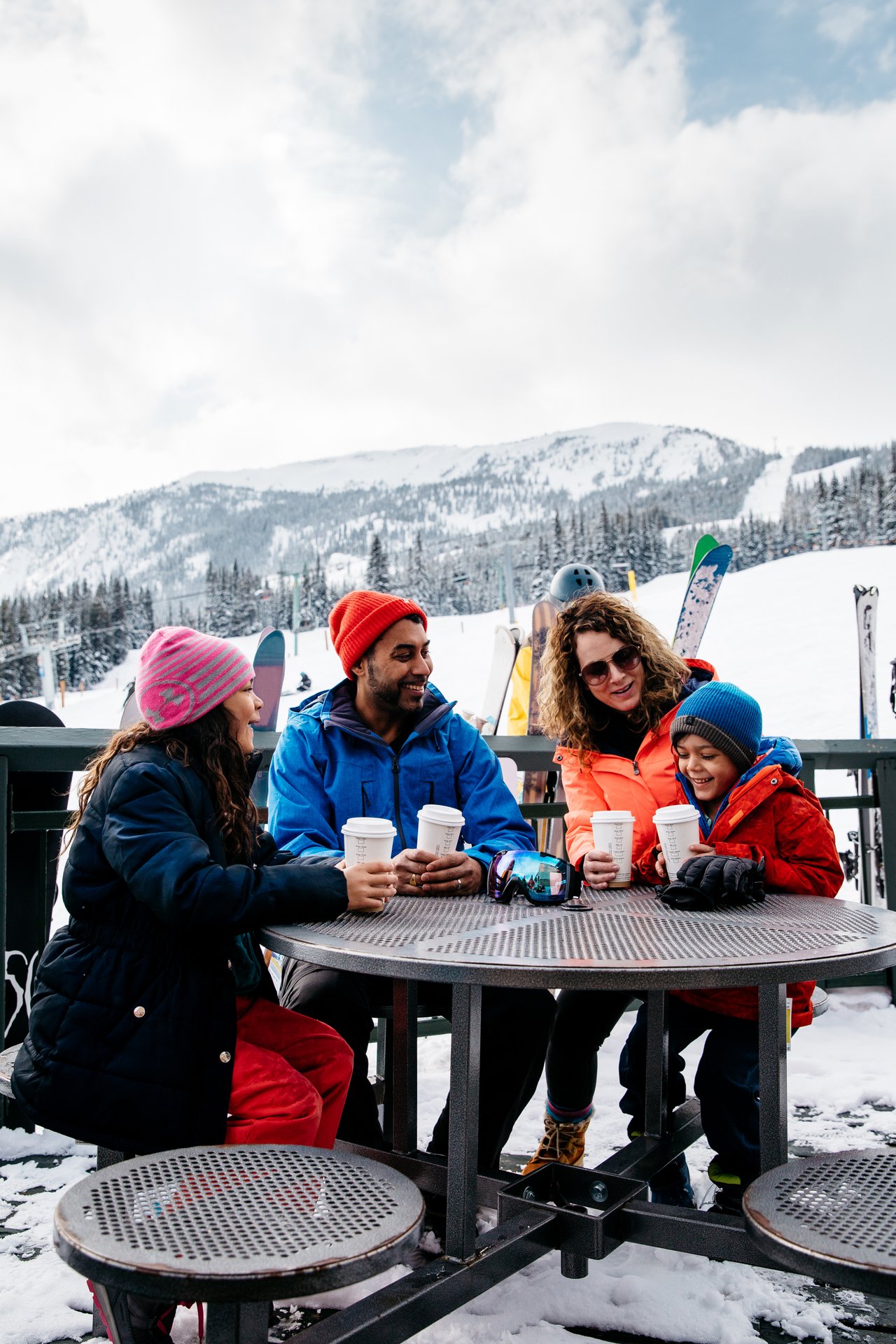 Afternoon - Lunch at Caribou Grill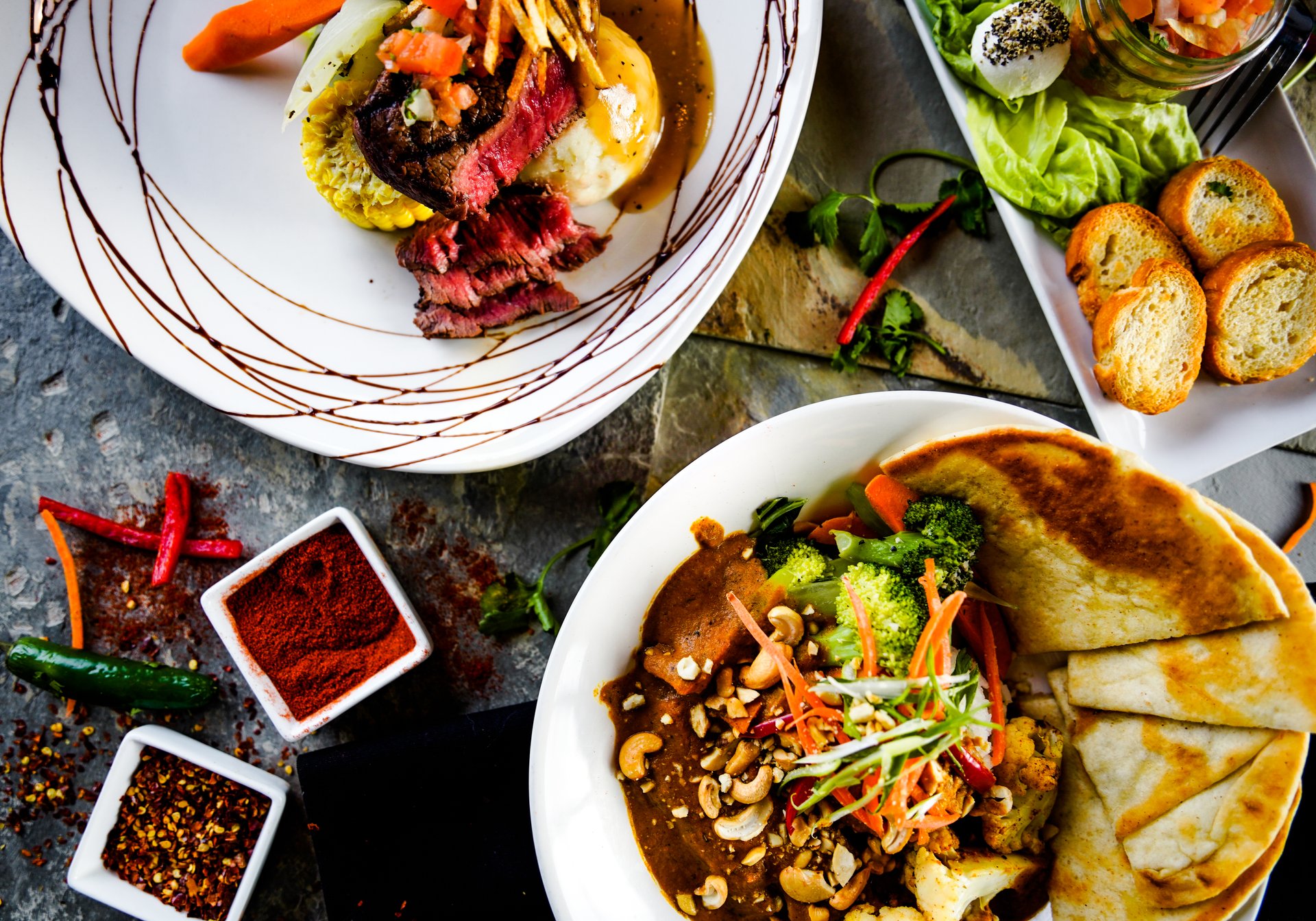 Evening - Dinner in town