Like many outdoor enthusiasts, Estelle Blanchette cares about food. It's fuel on long hikes, warmth on cold days, and joy shared with campmates. But the longtime Jasper local wanted to eat *well* (and bring wine) without breaking her back in the process. So she bought a dehydrator and turned her insatiable imagination toward culinary innovation. Now she has fancier meals in in the backcountry than many people cook in their home kitchens.
Estelle Blanchette slaps the soft, sticky dough onto the cast iron wood stove. The cabin is full of bustling strangers cooking up their dinners (a scene that seems foreign in the current COVID-19 era) and all the pans are spoken for. Hungry and undeterred, Blanchette began wiping off the rustic wood stove that anchored the hut. Above the fog of trail-sodden bodies and drying boots, rises the smell of sizzling cheese and freshly baked naan. Heads turn as the aroma reaches noses and seeps into the log walls. Outside, Mount Fryatt looms large.
It made for one hell of a first date.
Or at least, a first backcountry date. It was 2016 and Blanchette had been dating her boyfriend Derek for just a few months; this was their first overnight trip into the Jasper wild. Now three years later, Derek says "that was when I first saw her in her element, cooking in the backcountry."
Food is a core part of any adventure the couple embarks on together. "Most of my most favourite memories involve food," Blanchette says. For the previously mentioned trip into Jasper's Fryatt Valley, they paired the made-from-scratch naan with a homemade curry sauce and some nice wine. Luckily they'd packed extra and it wasn't long until Estelle was gleefully passing out samples to the drooling onlookers.




"Lots of people said we eat better in the backcountry than they do at home," Derek says.
It's common among backpacker culture to try to make your pack as light as possible. Whether it's packaged ramen noodles or the fancier just-add-water freeze dried meal packets, food is one of the most variable elements in any bag. Bring too much (or too heavy of ingredients) and the hike itself will be miserable. Bring too little and you risk grumbly tummies (or worse). During her early days in Jasper, after she'd hitchhiked her way over from Quebec in '98, Blanchette made the former mistake.

On her first backcountry foray with friends (destination: the same aforementioned hut, 23 kilometres into the Fryatt Valley) she stuffed a 12-pack of canned beer and enough food for a small army into her 50-lb bag. At 5 foot 3 inches, this would have been almost half Blanchette's weight. In the end, with nearly a quarter of the distance left and tears streaming down her face, Blanchette had to call it. The group set up camp, offloaded every beer to others on the trail, and learned that there was such a thing as "dehydrated" food. Lighter and more space efficient, dehydrated food is returned to its appetizing self by adding boiling water at camp.
But the pre-processed bags—while initially fascinating to her—no longer hold any allure for Blanchette.
"They're not satisfying. I don't get any pride from what I'm eating," she says, before adding that the packets often have high sodium levels and tempt people to eat the soupy mixture before it's fully rehydrated.
It wasn't long until she'd purchased her own food dehydrator and began experimenting. What foods dehydrate well? (Answer: fruit leather is a handy homemade trail snack). What foods do not? (Answer: trying to rehydrate chicken is an exercise in futility). With a fine arts degree in her pocket, Estelle had always been extremely creative. That, combined with a few years of vegetarianism, Blanchette turned her insatiable imagination toward culinary innovation. She wanted to eat well while enjoying the great outdoor spaces she adored. She wanted to bring wine. She didn't want to break her back in the process.
"Making food is creating something... I always knew that's what I wanted to do. All my life."
Through endless trial and error, she fine-tuned her rustic menu repertoire. She figured out a way to make Mediterranean meatballs backcountry-friendly by dehydrating them with a skewer through the centre so that water could more easily and evenly rehydrate the hardened nuggets. She made labneh cheese from scratch by mixing skim milk powder with citric acid. To keep her hands clean at camp kitchens she kneads dough through a Ziplock bag. While others are warming canned beans on Maligne Lake, she's dipping into cheese fondu. At –20 degrees Celsius, she's melting snow to make chili.
Blanchette insists that once at the campsite, her impressive backcountry dishes don't take much longer than your average just-add-water pouch. The extra effort comes beforehand at home. Planning, cooking, portioning, dehydrating, labelling, and packing the food takes up much of her pre-trip prep time, often a full day. If they're heading out with a group, everyone just gives Estelle grocery money and she handles the rest. For her, the work is worth it.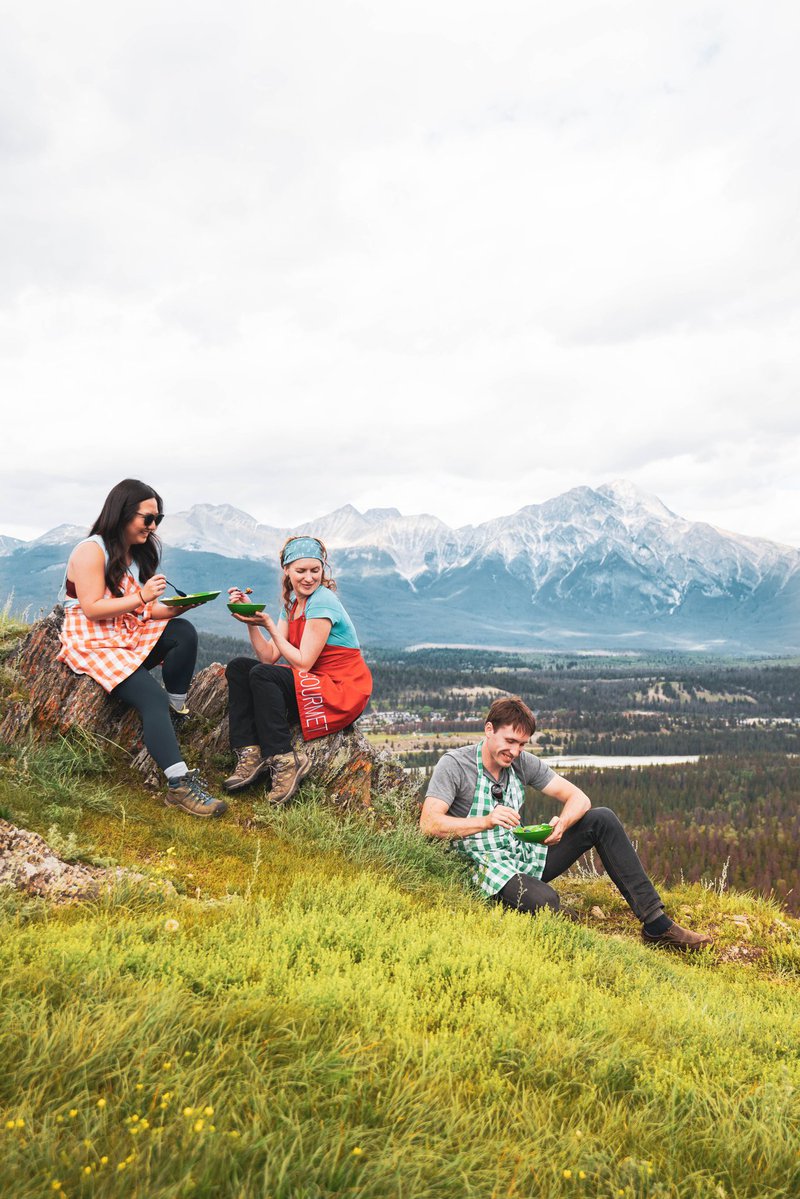 "I just love to eat," she says simply, as if that explains everything. "It's about eating amazing food in stunning settings. The reward of having something really tasty after a hard day," Blanchette says. But besides the pure decadent nourishment, there's also a bit of pride in the mix. Estelle loves to feed people, to share the joy of good food, and show off her culinary ingenuity.
"Making food is creating something... All my life I always knew that whatever I would be doing, it would be something creative." When she was younger she expressed herself through art, especially sculpture. Now "cooking kind of scratches that itch."
That passion led her to launch Jasper Food Tours in 2017. The first of its kind in the tight-knit mountain town, Jasper Food Tours started by offering mystery-laced tours through the foodie-friendly melting pot that is the downtown restaurant scene. But eventually, Estelle added in the Peak-Nic experience to help others discover the magic of outdoor cuisine. Part guided hike, part cooking lesson, Peak-Nic teaches leave-no-trace techniques, integrates many of Blanchette's own recipes, and empowers people to not treat food as an afterthought when planning backcountry trips. These days she's also gathering her years of hard-won tips and tricks into a cookbook.
But there's one secret ingredient that anyone can add to their meals. Estelle and Derek call it "backcountry spice." Food eaten outdoors is often reputed to taste better. Maybe it's just because people are famished after physical exertion. But Derek suspects the full explanation is more complicated: he suggests our senses are heightened out in nature, which amps up the kapow on the tongue.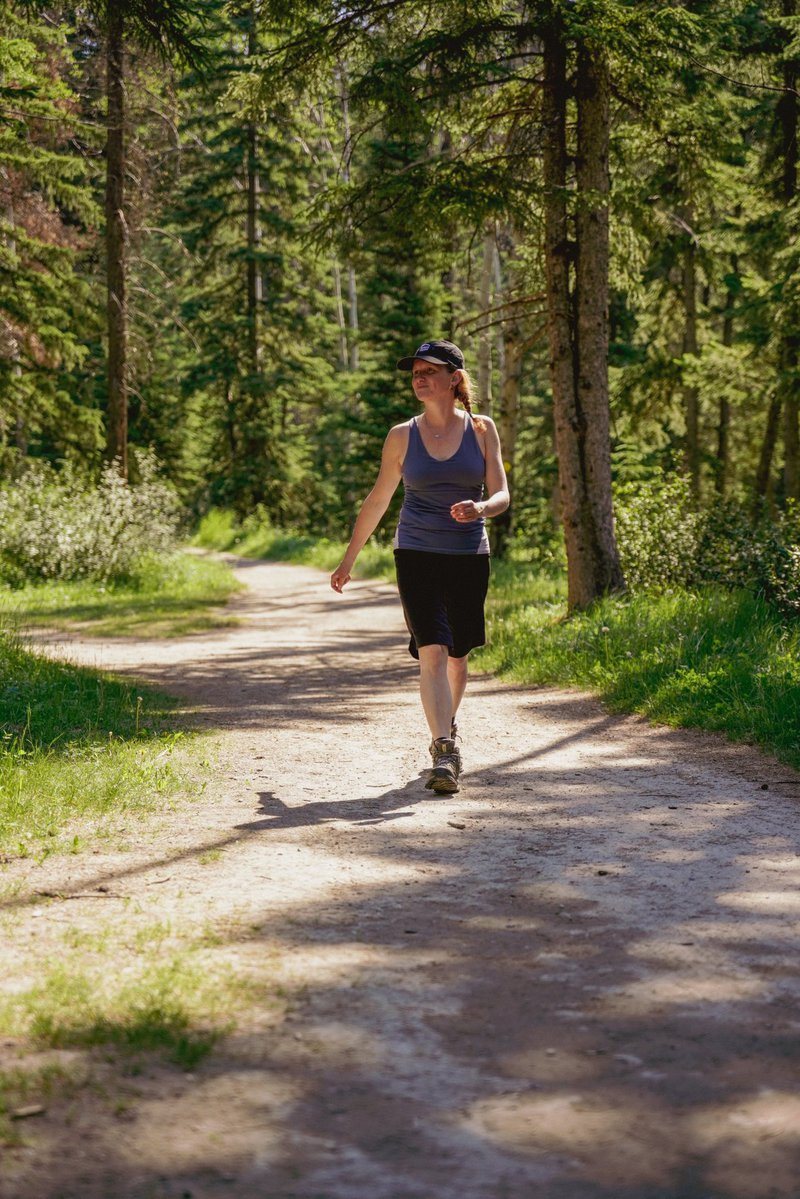 Not much makes Estelle Blanchette cry. But a few meals have done the trick over the years. Some because of disappointment, like the 12-pack incident, and some thanks to transcendent taste, like the first time she ate fresh pasta with shaved white truffle at one of the best restaurants in Beijing with a Salvador Dali art installation as the final course.
Now after a stressful day she'll spend three hours at home rolling fresh pasta for a casual dinner. Because "it tastes better." Her and Derek both love to cook but take turns in the kitchen; they've learned it works better with only one Head Chef at a time. "She has a vision," he says laughing. "Everything she does, whether it's cooking, running, climbing, she's passionate about it. It's all or nothing. She never does anything by half."
He used to doubt some of her more ambitious food schemes for their camping trips. But he's learned that it pays off to be patient, to simmer, while she fills the forest with delectable aromas.
The perfect two-day Jasper itinerary, according to Estelle Blanchette
DAY 1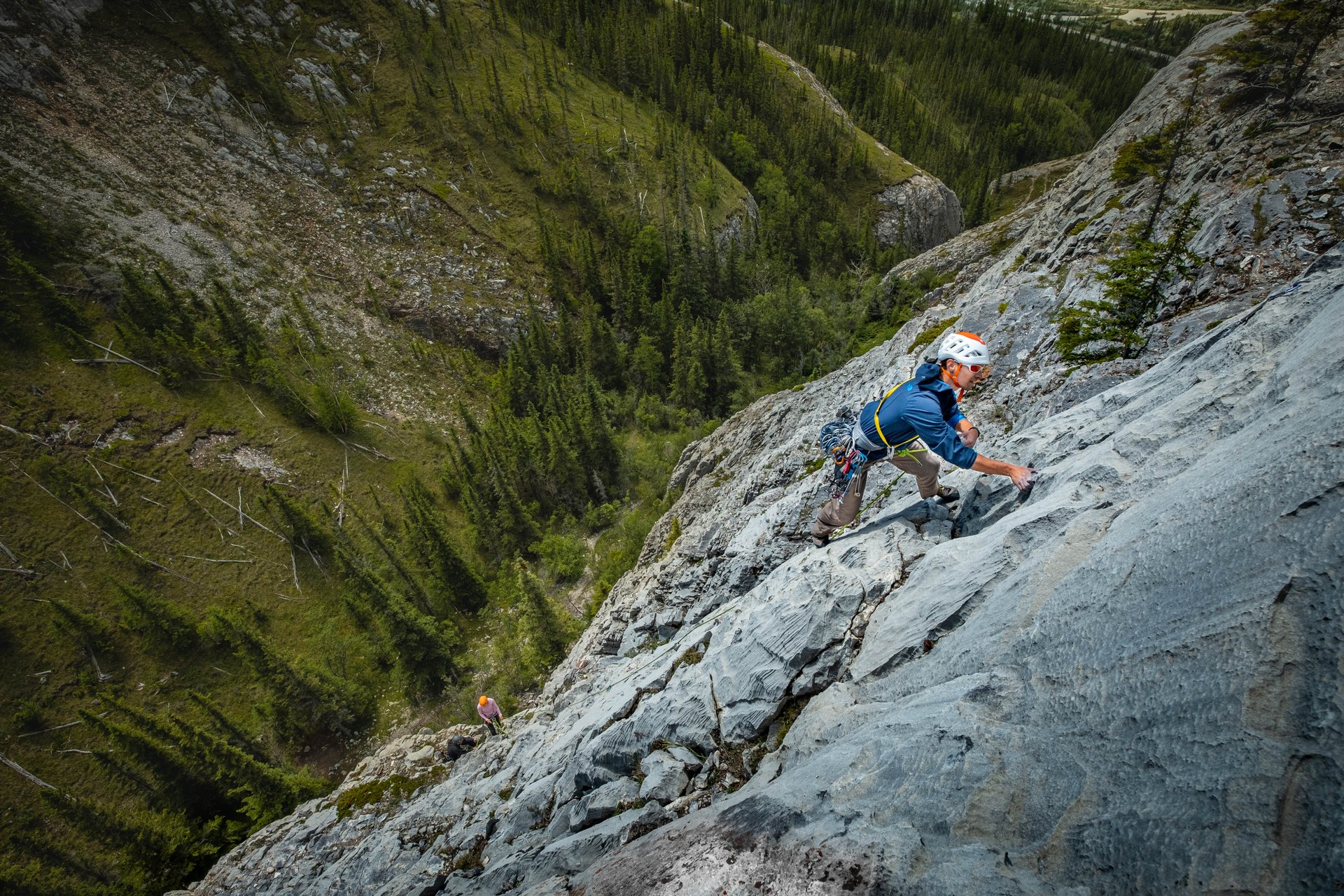 Morning - Rock Climbing with Rockaboo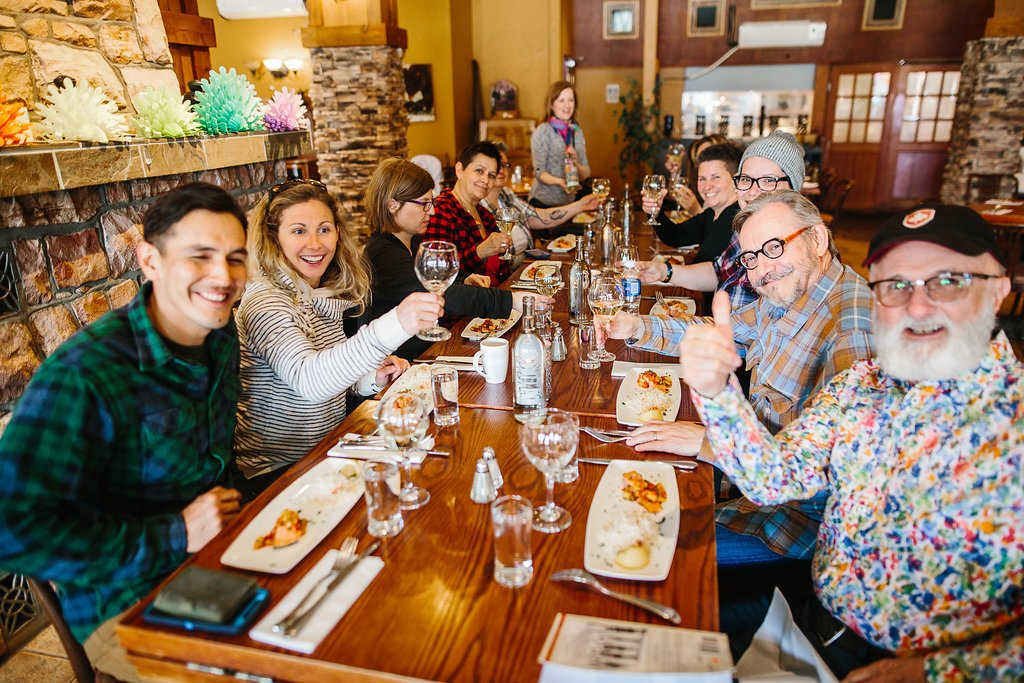 Afternoon - Downtown Foodie Tour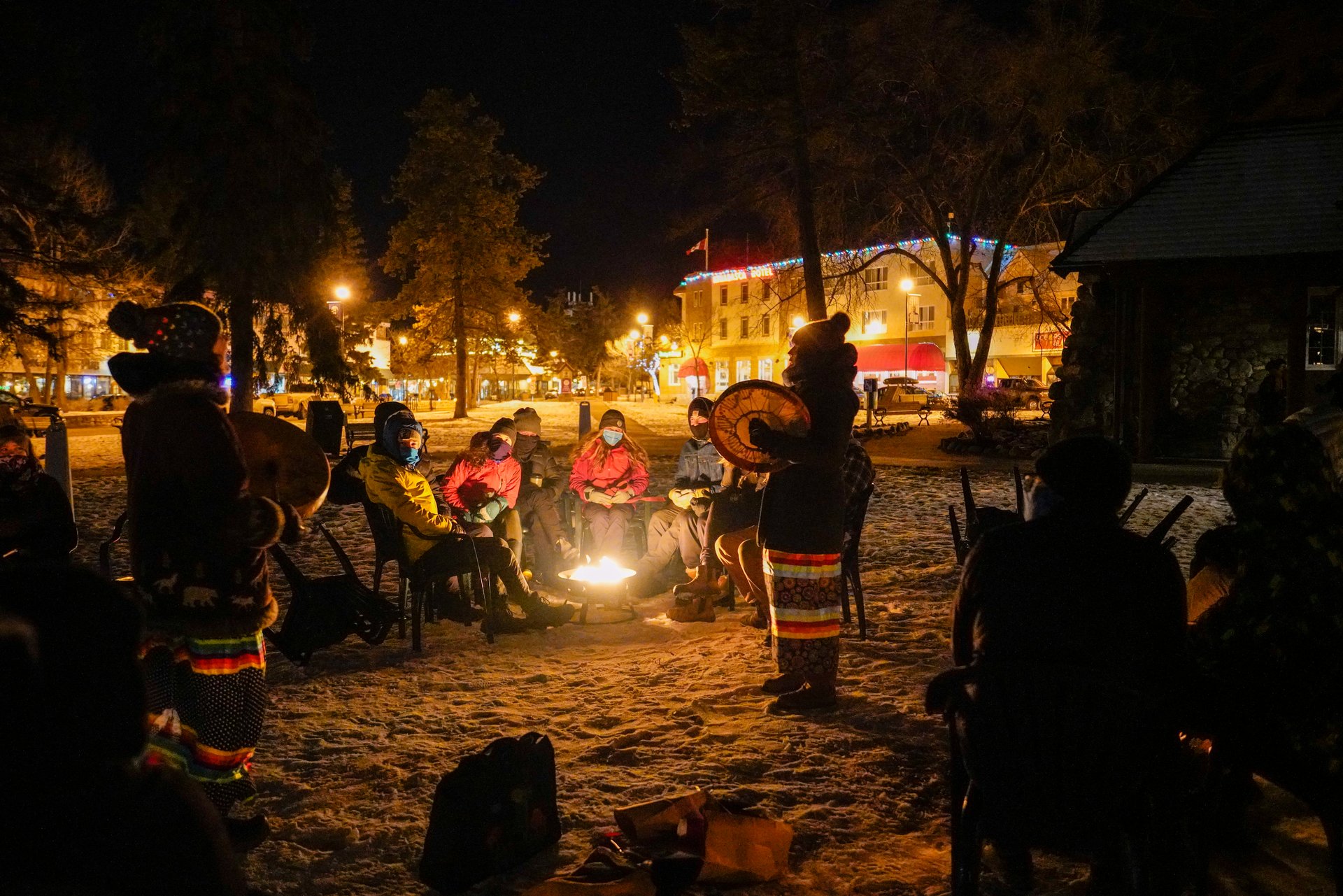 Evening - Fireside Chat
DAY 2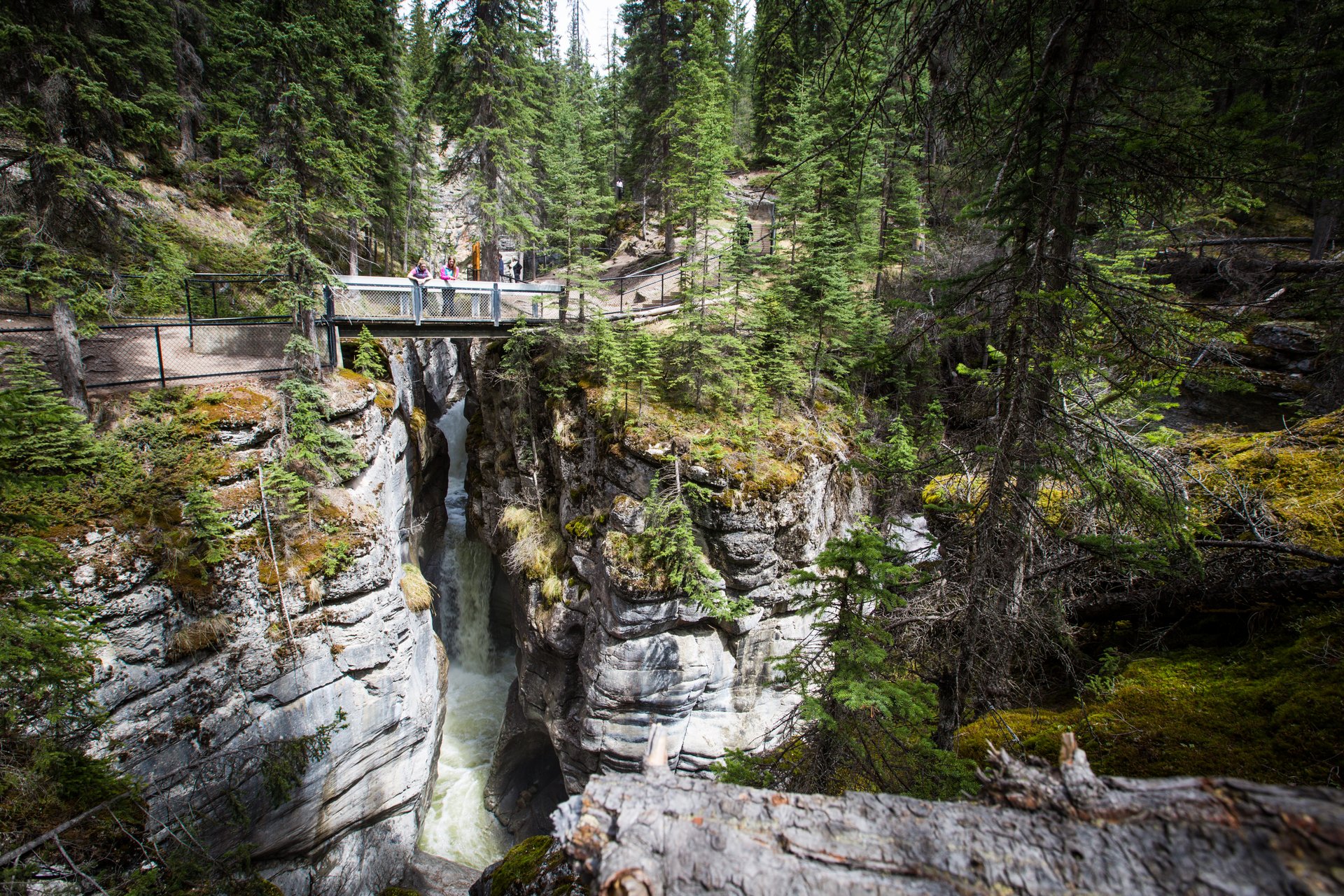 Morning - Maligne Canyon (and more)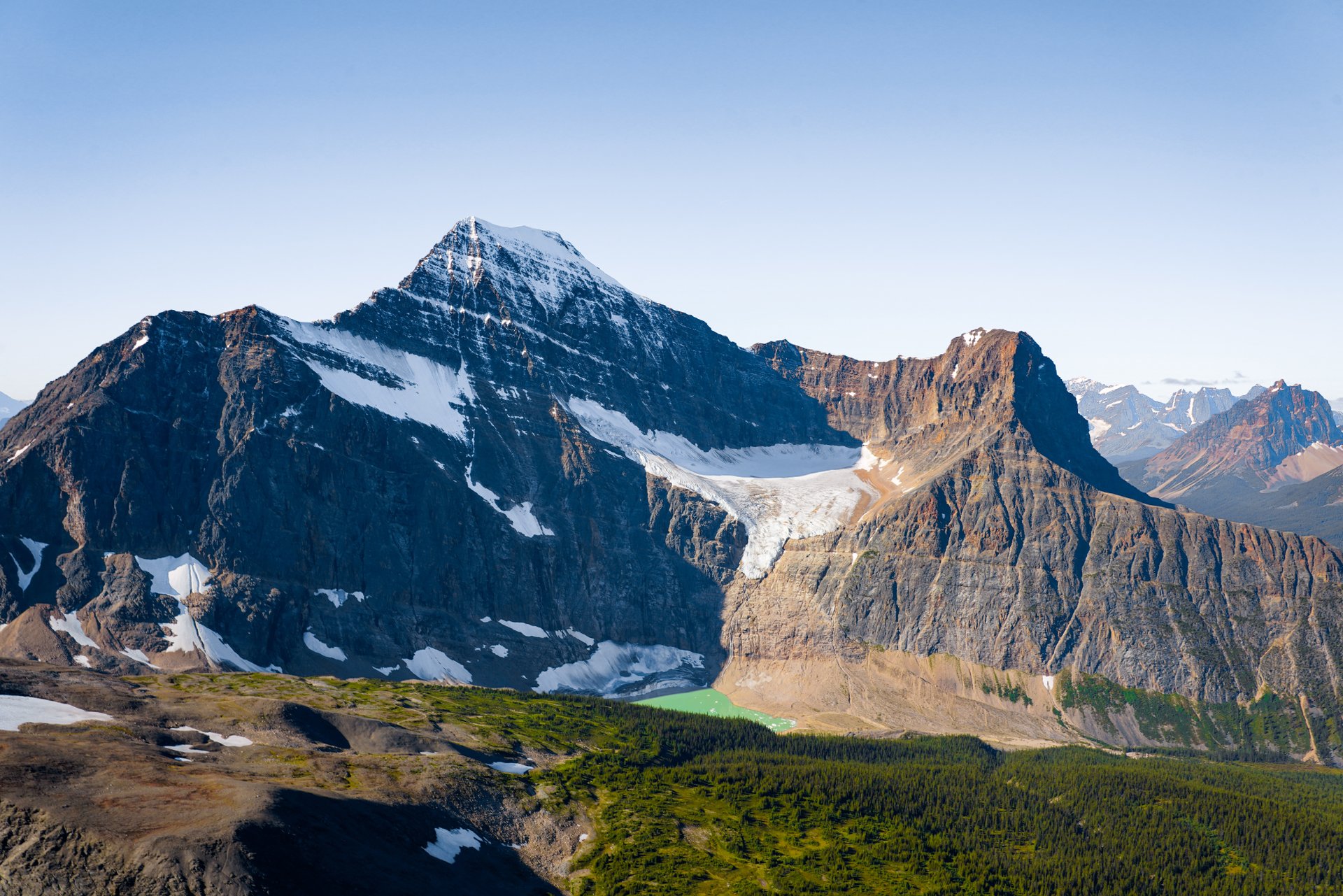 Afternoon - Sightseeing Mount Edith Cavell and Athabasca Falls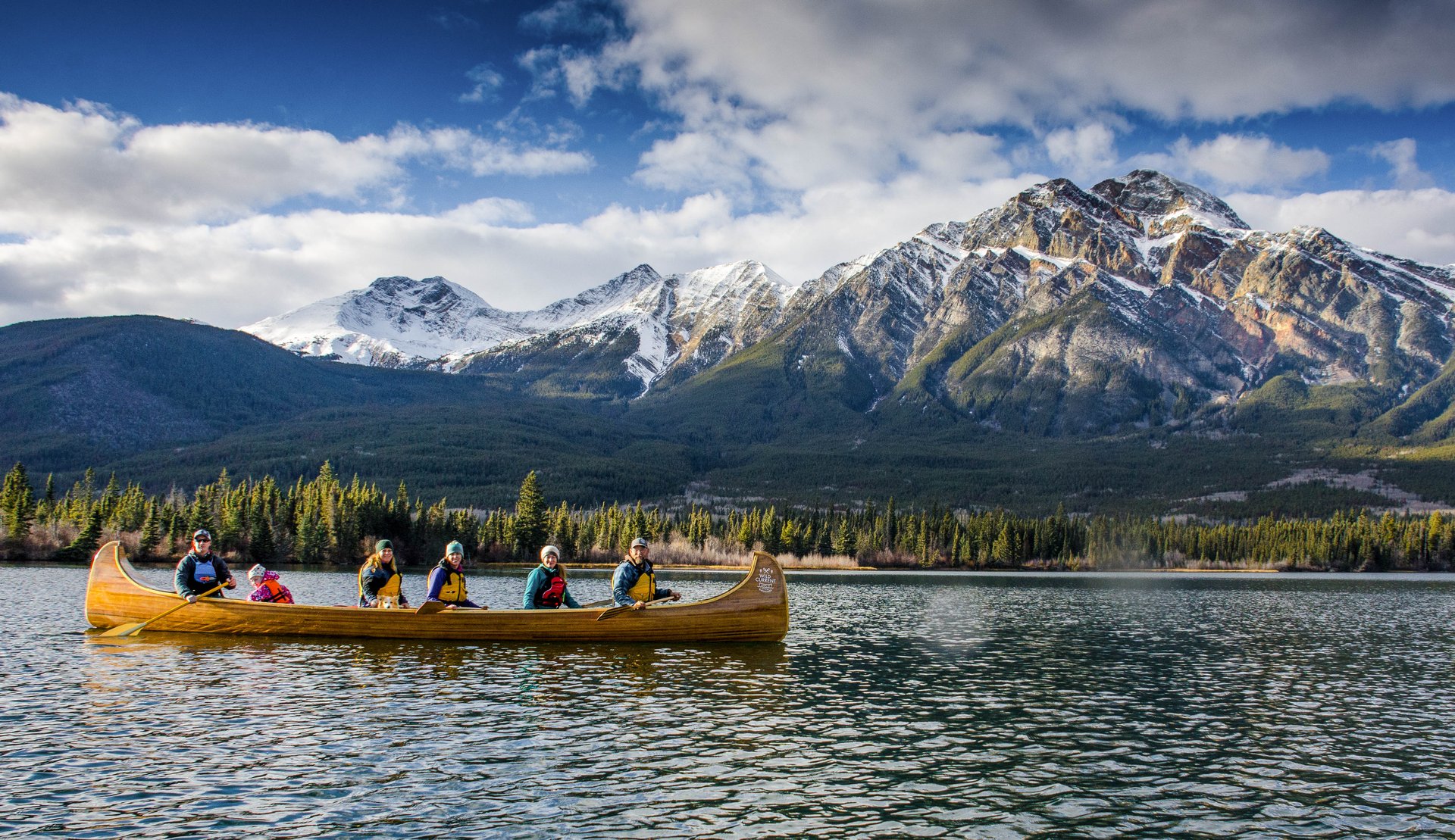 Evening - Pyramid Lake Canoe