Jasper in January is lighting up the mountains across three weekends, from January 13 to 29. There's lots of ways to celebrate the lighter side of winter at this top winter festival—like catching a concert or judging the best poutine in town—but if you prefer to take your revelry outside, we've got you covered. Experience the best of winter in the great outdoors with these fun seasonal pastimes.
Return to your cabin with a full heart, rosy cheeks and pleasantly spent limbs. See the full list of events and things to do here.



1. Look at the lights
All around Jasper there are lighting installations that are shining bright all festival long. Don't miss the sparkliest ones, located: 1) outside the Heritage Building on the Green Lawn in the centre of town, 2) around the old train car on Connaught Drive, 3) in Centennial Park.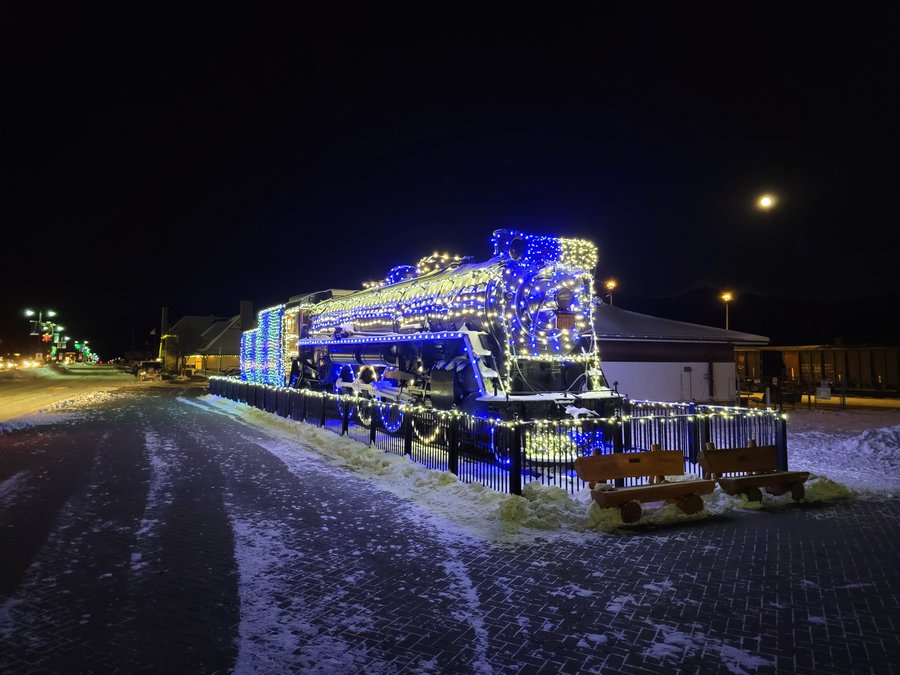 2. Downhill skiing
With a variety of awards to its name, Marmot Basin ski resort is a star of the slopes. Find nearly 100 runs for all skill levels here, from beginner-friendly scenic routes to heart-pounding off-piste chutes. Take breaks at one of the mountain chalets to really soak up the Jasper in January spirit. Some events happening at Marmot include: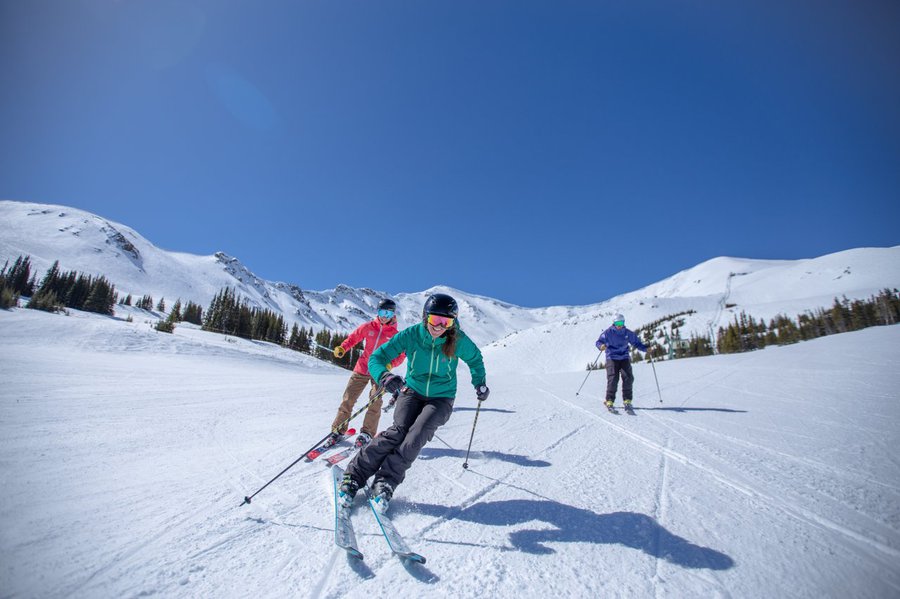 3. XC skiing
Shwoosh through snow-quiet forests, beside partially iced rivers, and across frozen lakes with some cross-country skis that you've either brought from home or rented in Jasper.
4. Skating
Looking to lace up? There are multiple lakes near Jasper that are groomed and ready for a few laps of the oval, a game of shinny or a romantic glide beneath the mountains. Find the best spots here. Or, join the Pyramid Lake Winter Fete and skate with Jasper the Bear, followed by a hot chocolate bar.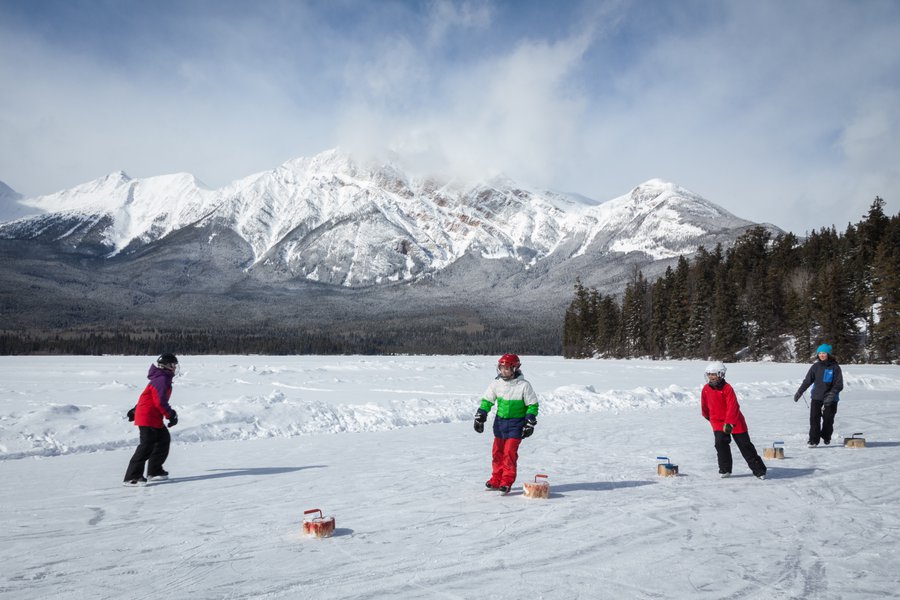 5. Horse-drawn sleigh
A classic experience specially offered during Jasper in January, don't miss this chance to ride a horse-drawn sleigh around the Pyramid Lake's scenic shoreline. Cover yourself with a cozy blanket and enjoy the cheerful tinkling of bells on the horse's harness.
6. Ice climb
Ever wanted to climb a frozen waterfall? Now's your chance. Don't miss this memorable and surprisingly beginner-friendly experience. Rockaboo Mountain Adventures provides all the gear you need and great coaching along the way as you explore a new view of the national park.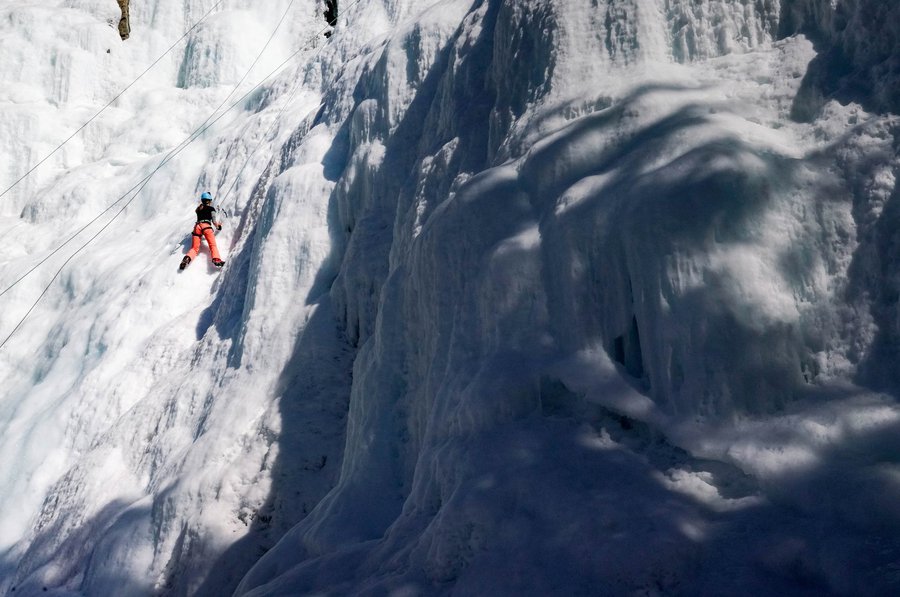 7. Get closer to the stars
Did you know that Jasper National Park is a designated dark sky preserve? Get up close and personal with our sparkling stars with Jasper Planetarium. Every day, year round they operate telescope tours (as well as planetarium shows). Peer through the largest telescopes in the Rockies! Don't miss the Jasper in January special experience: Festival of Galaxies happening each weekend, Jan. 13-14, 17-21, 24-28.
8. Fat Bike Tour
Ride a fat-tire-equipped bike through snowy trails with Journey Bike Guides. On this one-hour tour your certified guide will share facts about the area, point out significant spots in the national park and help you with efficient technique for pedalling on snow. Enjoy a warm hot chocolate to relax to after.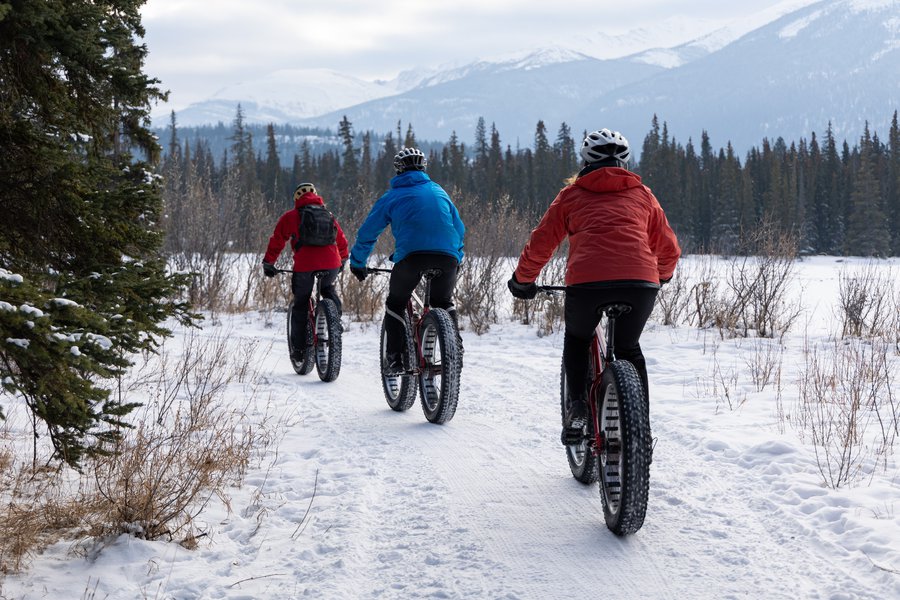 9. Street Party
Don't miss one of the signature events of Jasper in January! Watch as downtown Jasper (specifically, Patricia Street) transforms the evening of Jan. 28 into a street party full of fun and music. With street performers, live music, food stalls, games and an ice bar, this is one event that brings people back year after year.
10. Jasper Cup
Experience hockey as it should be played at the Jasper Pond Hockey Tournament. The Jasper Pond Hockey Challenge will bring the coveted Canadian Pond Hockey game to one of the most scenic venues in Canada. 20 plus teams will compete in a 4 on 4 Pond hockey tournament with a minimum of 4 and maximum of 8 players. In partnership with Canadian Hockey Enterprises, this Pond Hockey tournament in Jasper National Park offers a hockey experience you're sure to remember.