Jasper in January is lighting up the mountains across three weekends, from January 14 to 30. Take your celebrations into the great outdoors with these fun and fascinating activities. Return to your cabin with a full heart, rosy cheeks and pleasantly spent limbs. See the full list of events and things to do here.
(Pro tip: get multi-day stay accommodation deals here!)



1. Look at the lights
All around Jasper there are lighting installations that are shining bright all festival long. Don't miss the sparkliest ones, located: 1) outside the Heritage Building on the Green Lawn in the centre of town, 2) around the old train car on Connaught Drive, 3) in Centennial Park.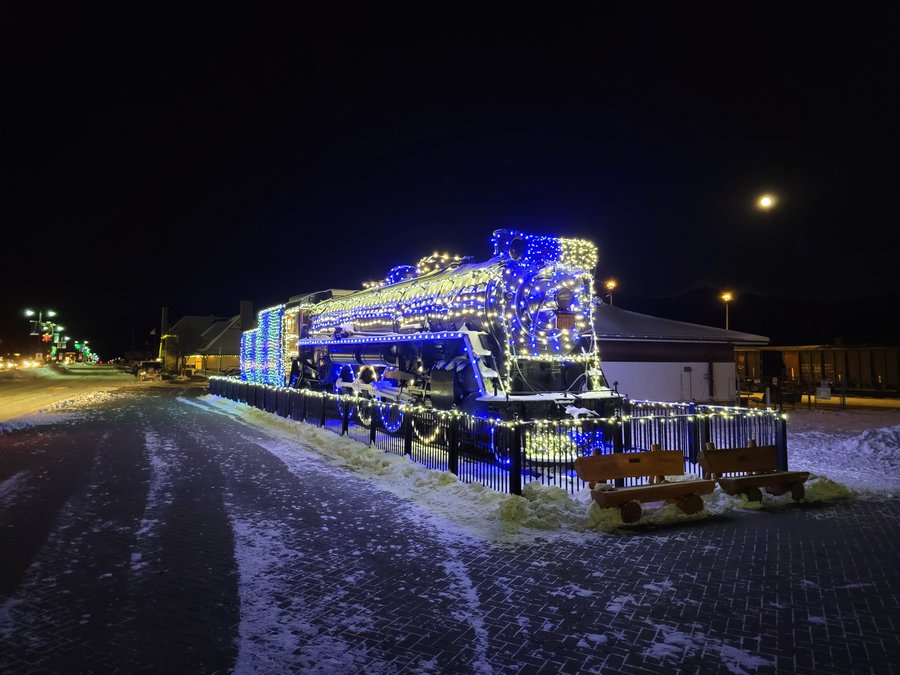 2. Downhill skiing
Marmot Basin is a star of the slopes, with great deals on lift tickets for Jasper in January. Find nearly 100 runs at this award-winning ski resort, ranging from beginner-friendly scenic routes to heart-pounding off-piste chutes.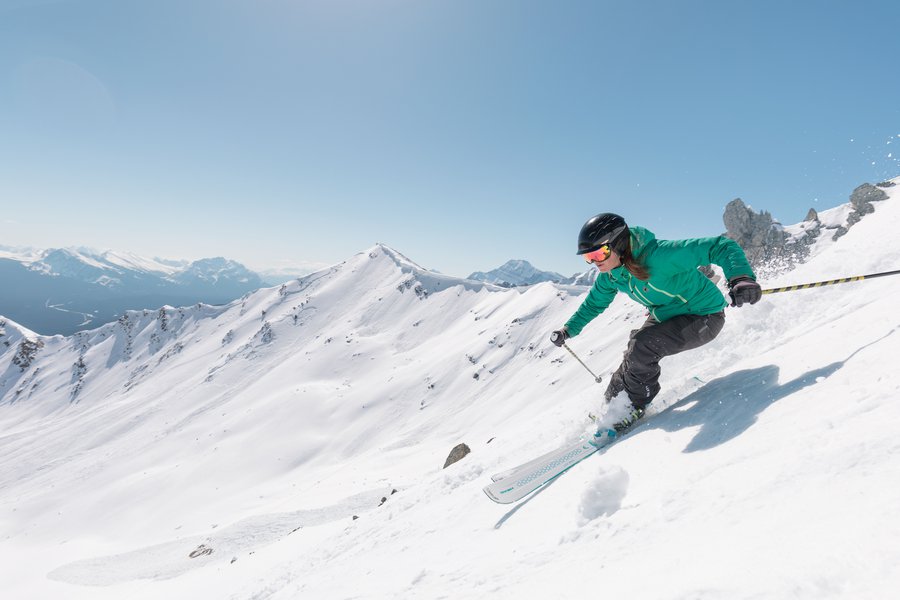 3. XC skiing
Shwoosh through snow-quiet forests, beside partially iced rivers, and across frozen lakes with some cross-country skis that you've either brought from home or rented in Jasper.
4. Skating
Looking to lace up? There are multiple lakes near Jasper that are groomed and ready for a few laps of the oval, a game of shinny or a romantic glide beneath the mountains. Find the best spots here.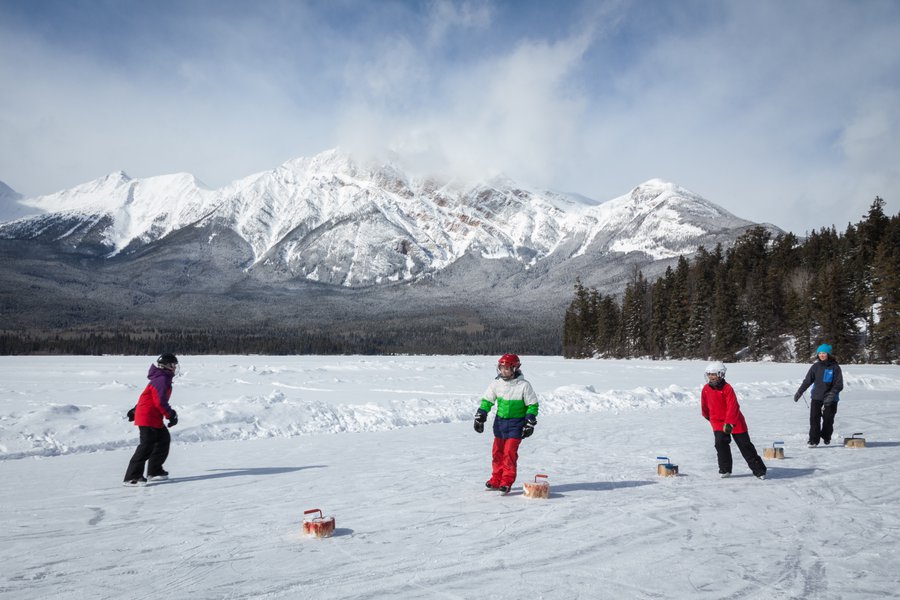 5. Horse-drawn sleigh
A classic experience specially offered during Jasper in January, don't miss this chance to ride a horse-drawn sleigh around the Pyramid Lake's scenic shoreline. Cover yourself with a cozy blanket and enjoy the sound of bells attached to the horse's harness.
6. Ice climb
Ever wanted to climb a frozen waterfall? Now's your chance. Don't miss this memorable and surprisingly beginner-friendly experience. Rockaboo Mountain Adventures provides all the gear you need and great coaching along the way as you explore a new view of the national park.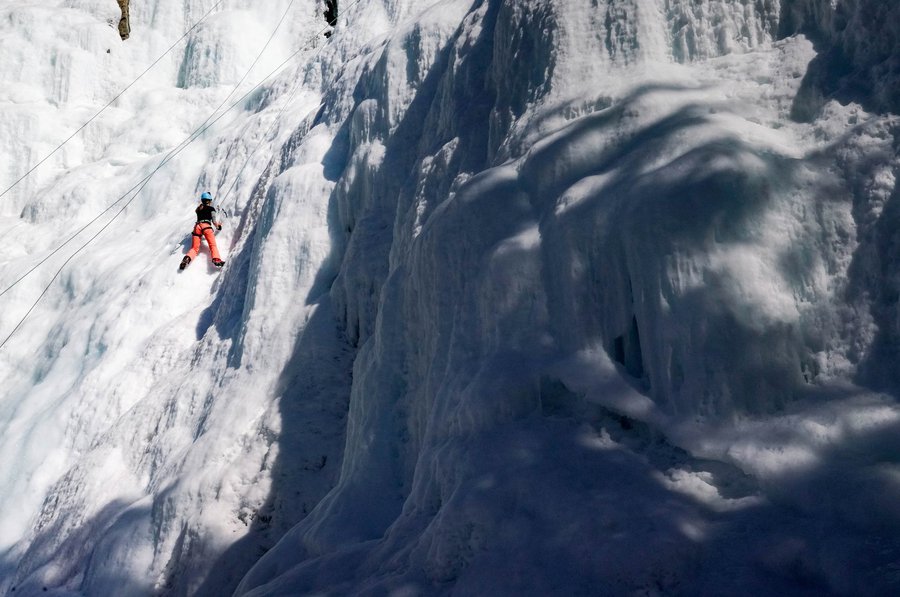 7. Get closer to the stars
Did you know that Jasper National Park is a designated dark sky preserve? Get up close and personal with our sparkling stars with Jasper Planetarium. Every day, year round they operate telescope tours (as well as planetarium shows). Peer through the largest telescopes in the Rockies!
8. Snowga
Calling all hardy yogis! Gather at Pyramid Lake to connect breath, movement & snow. Bring layered clothing, mitts and hats, a yoga mat and get ready for a fun, restorative winter experience! Photo opportunities will be available, as well as hot beverages available for purchase.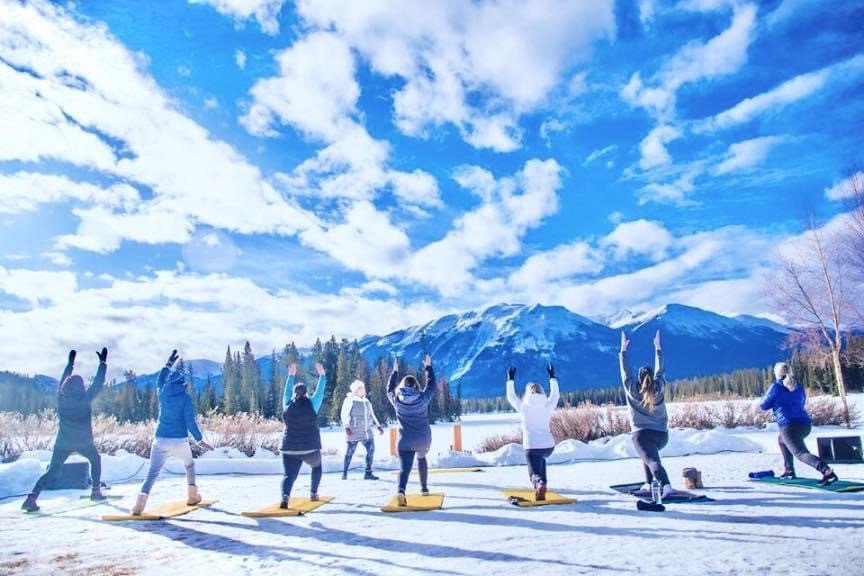 9. Plant Walk + Make&Take
Join Cree Knowledge Keeper, Matricia, as she takes you on a fascinating journey through the Plant Medicine World of Jasper National Park. This leisurely exploration looks at the food and medicines that the land offers and that can be found in surprising places. The enchantment of the land is blended with the practical as you curate your own plant medicine to take home.
10. Jasper Cup
Hockey as it should be at the Jasper Pond Hockey Tournament. Pond hockey on Lake Mildred in the Rocky Mountains offers a hockey experience you're sure to remember.