Looks like we'll be venturing a little different than planned this January!
Due to recent Omicron transmission levels, Tourism Jasper is making some changes to the upcoming Jasper in January program. While the festival as a whole will continue, events will be reduced—with some being postponed and a few cancelled altogether.
Select program changes include:
Street Party & Fireworks – Cancelled
After Dark Concert Series – Cancelled
Wine in Winter – Postponed to April
Whiskey Wine & Hops – Postponed to April
As always, we're encouraging residents and visitors to be respectful and adhere to public health restrictions at all times.
While it's sad to change another highly anticipated event, we are heartened by the resilience, understanding, and above all, respect for one another's health and safety that both residents and visitors have shown in Jasper.
Although we won't be celebrating together as we all hoped, we encourage everyone to take some time and celebrate the lighter side of winter—safely. Get outside and enjoy the many light installations, fantastic skiing, and world-class outdoor recreational activities still available as part of Jasper in January.
Jasper in January Programming
Skiing! Sleigh rides! Dog sledding, and more! After a tough two years, celebrate the lighter side of winter with glowing decorations and après options throughout town and many adventures beyond it.
jasper in January Deals
Save on lift tickets, accommodation, dining & more!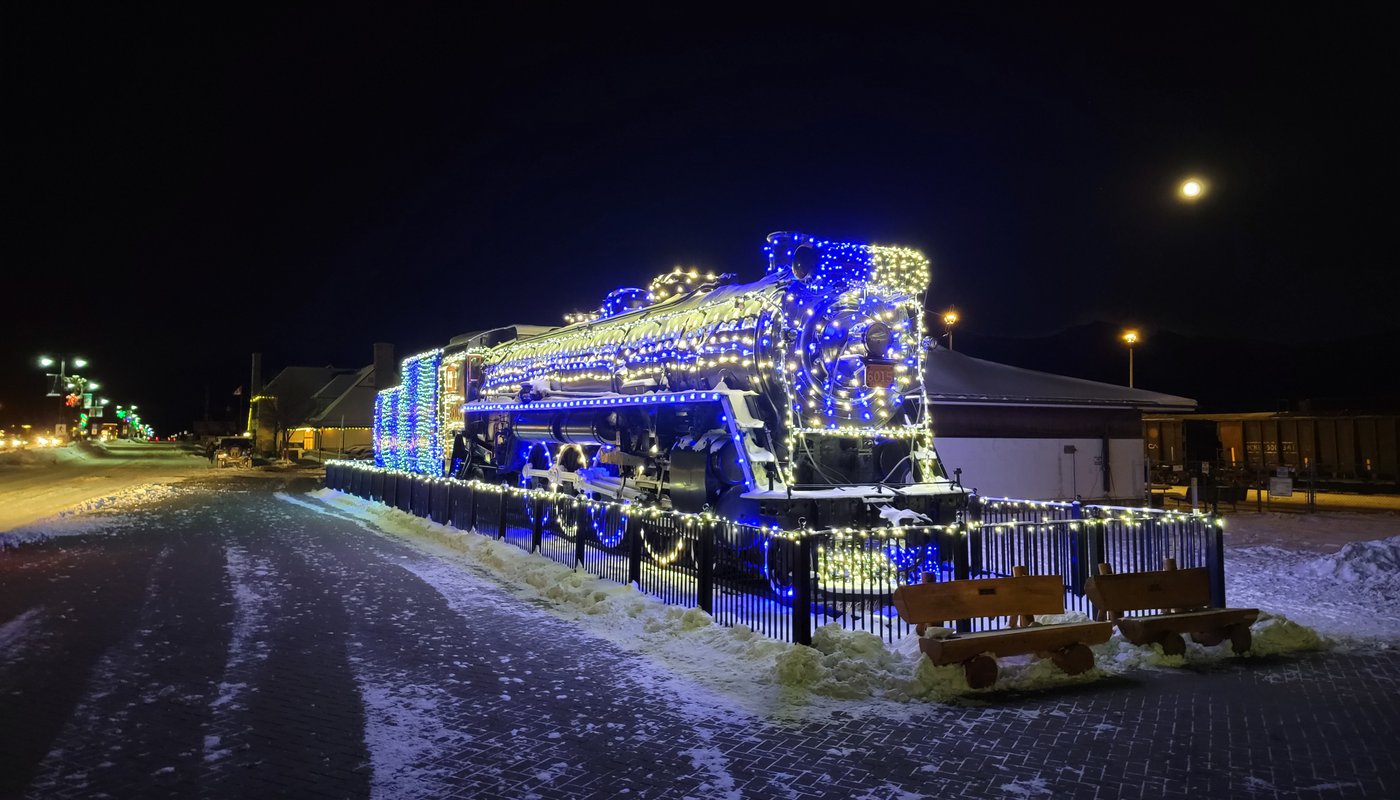 Light Displays powered by ATCO
We're putting the light in the lighter side of winter! Bring your camera to see the sparkling installations around town, powered by local sponsor ATCO. From illuminated vintage train engine to fairy light strewn pathways to otherworldly scenes created by professional lighting designer Dylan Toymaker, these bright features will be lighting up the town of Jasper from January 14 to 30.
Locations:
6015 Steam Engine – Connaught Drive adjacent Jasper Train Station
Dylan Toymaker Lanterns at Robson Park – Geikie Street
Visitor Information Centre – 500 Connaught Drive
Tourism Jasper – 411 Patricia Street
Old Jasper Fire Hall – 414 Patricia Street
Canada Post Office – 502 Patricia Street
Visiting us in January? Snap a photo, post on Instagram and tag @atco, @tourismjasper and use #JasperinJanuary and #ATCO for a chance to win Oilers Tickets for April 9, 2022!
Winter Experiences
When Jasper snow comes to stay, Jasperites say, 'time to play!' Winter in the national park is nothing short of magical. Discover the many amazing and unique activities that will make this your new favourite season.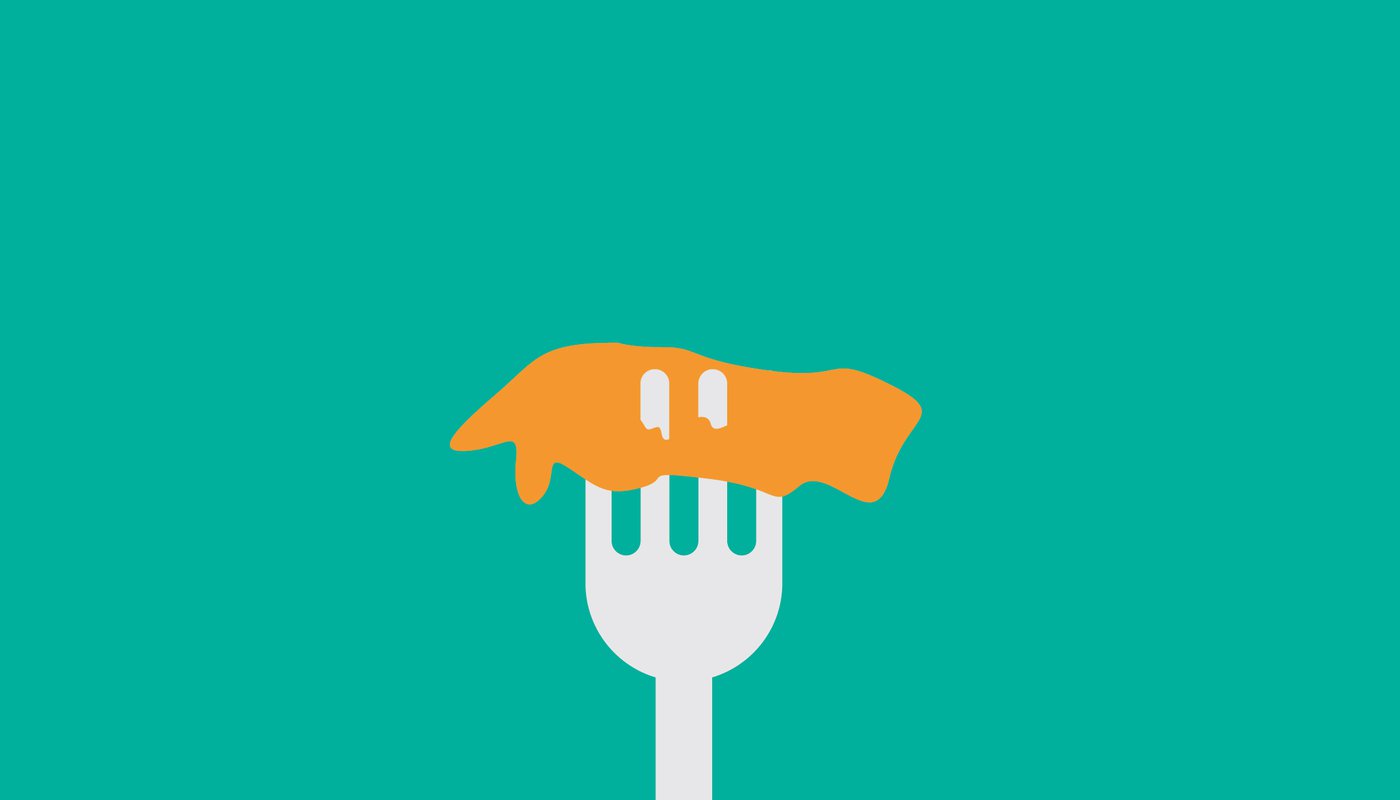 Jasper Dining Week
Jasper Dining Week Week is a 8-day celebration of the mountain inspired culinary scene. Explore the best Jasper restaurants and our unique and thriving Jasper food scene. Savour the local flavour.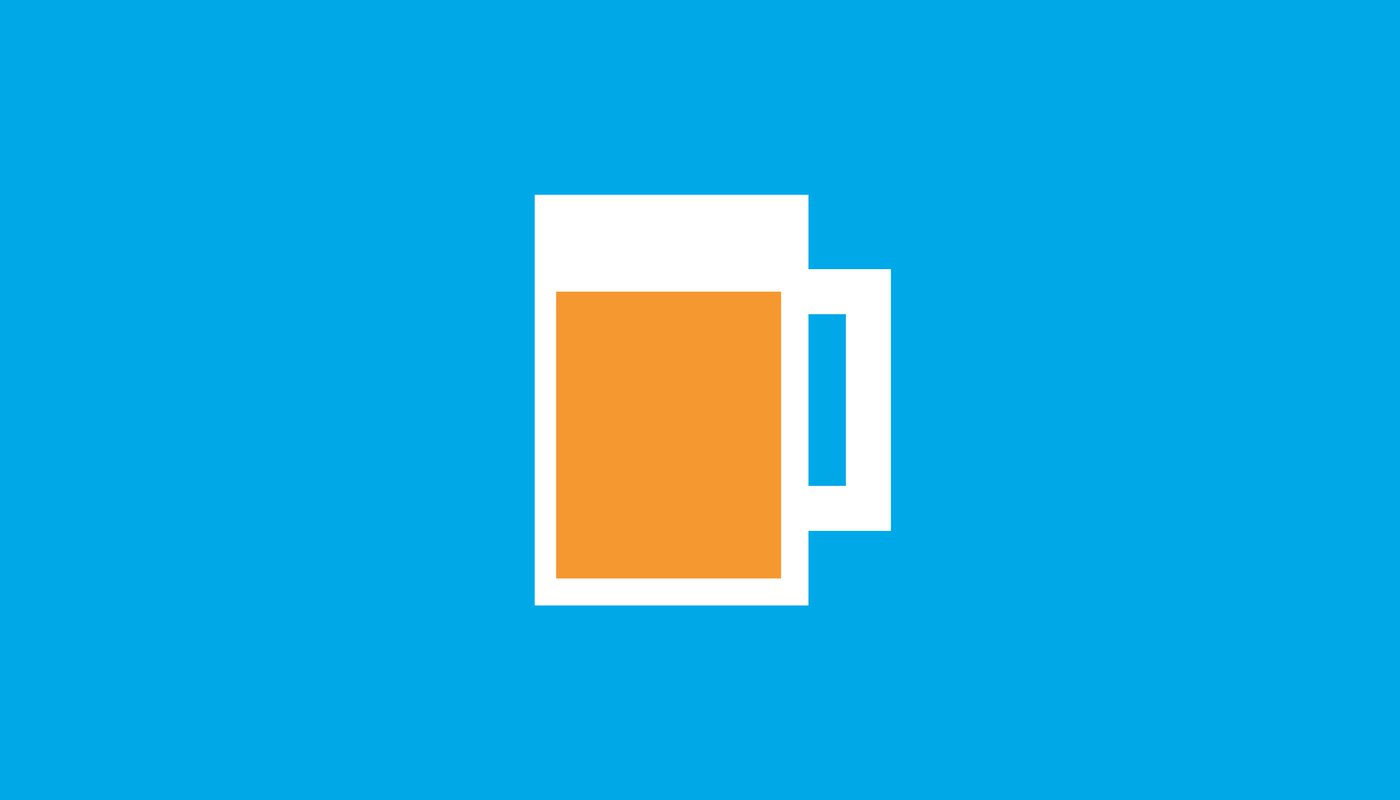 J in J Après
Jasper's biggest happy hour!
Take part in a time-honoured mountain-town tradition! After hours of skiing (or other outdoor adventure) nothing feels better than warming up and refueling at a local watering hole to rehash the day's highlights and unwind. Grab a seat at any of these participating restaurants, where you'll find special deals on drinks and food.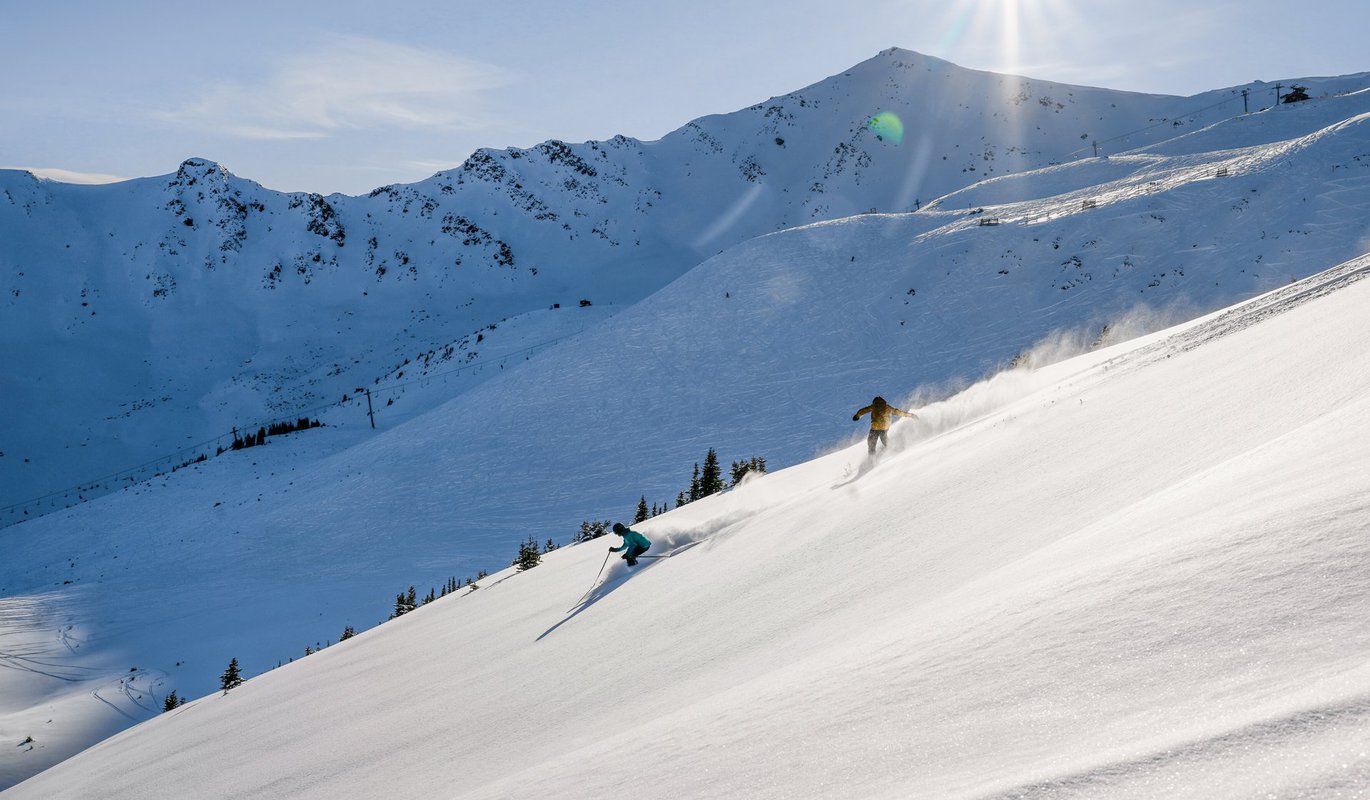 Rediscover Jasper in January, now lighter and brighter than ever
Get ready to celebrate the best that winter has to offer. For three decades, Jasper in January has been the nexus of joyful mountain culture and having good times in any weather. This year, we invite you to rediscover this playful festival with the help of your favourite seasonal activities, now featuring some fresh new twists.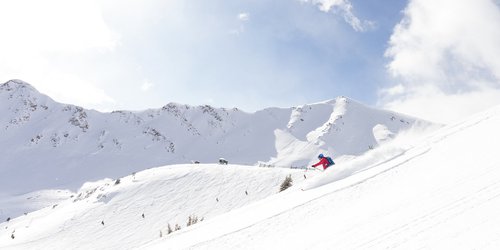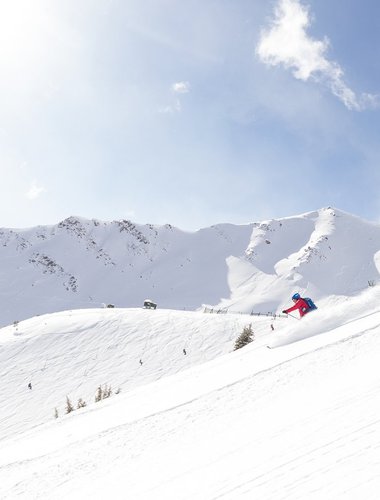 6 Steps to Plan the Perfect Winter Ski Escape in Jasper National Park
Can't wait another minute for ski season to rev-up again? Well, the wait is (nearly) over! With Marmot Basin opening in early November, here are 6 steps to prepare you for the most epic ski season yet.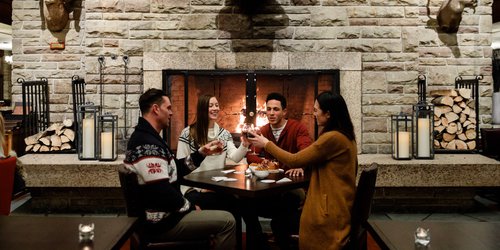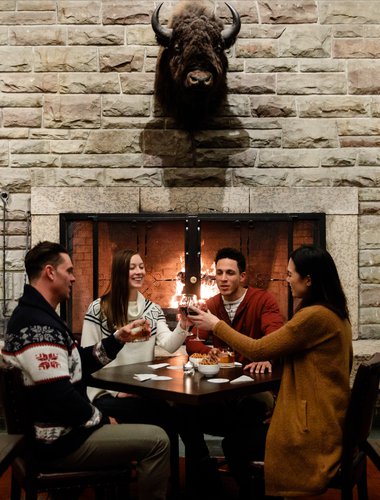 The 8 best fireplaces to achieve peak coziness
Call it caveman instinct, call it hygge, call it whatever you want, but can we all agree that there's something uniquely special about relaxing next to a cozy fire? And in the winter, that flickering flame seems to be extra mesmerizing. Luckily Jasper's longstanding cabin culture has helped establish many gorgeous fireplaces around the town and beyond.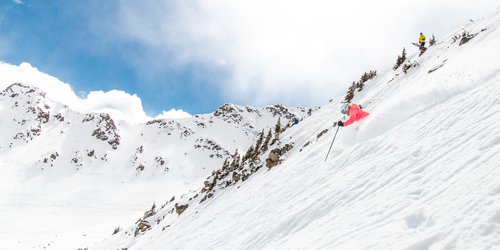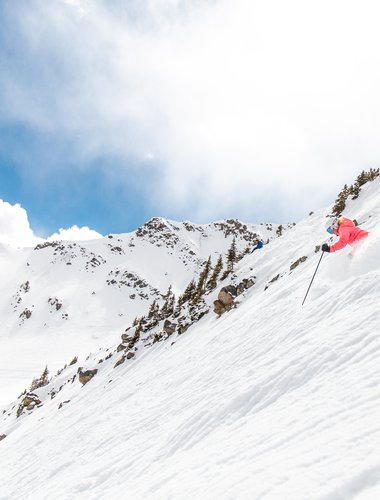 10 awesome facts about Marmot Basin ski resort
When it's not charming people with its stunning views, this beloved ski spot (known locally as 'the hill') is winning accolades far and wide. It was just ranked by Home-To-Go as the best, most affordable ski resort in North America and helped establish Jasper as the best ski town on the continent.