Fuel up for winter adventure with Rocky Mountain comfort food from Jasper's best restaurants.
The Jasper in January festival is one of the best winter festivals in the province. Partly because of the lovable community spirit this authentic mountain town has become known for, and then many amazing and unique activities there are to do during this celebratory time.
But if you only came to the Jasper in January festival for the powder days, you'd be missing out. In order to fully appreciate Jasper's winter wonderland, locals know the importance of fueling up with comfort food. Luckily, Jasper has plenty of delicious restaurants that serve up hearty meals to keep you going from first run to last call. Bonus: during the Jasper in January festival, many chefs offer special deals on dishes that are only available at this time of year.
Below, see some of the events and offerings that will rev up your taste buds.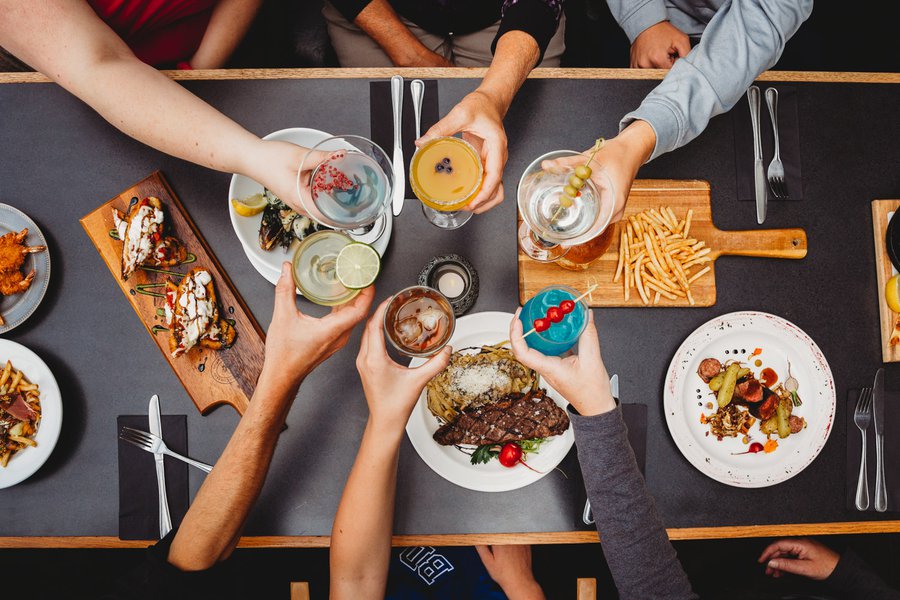 Join the hunt for Jasper's Best Poutine! All festival long, restaurants around town will each create their own take on this iconic Canadian dish. Try some or all of them then vote online for your favourite. Whether that's the most unique, the tastiest, or even the craziest poutine, it's all gravy baby!
Indulge your taste buds with these J-in-J exclusive menus, unique dishes, and irresistible specials. These festival long specials will highlight the tastier side of winter! For example, enjoy a tomahawk steak dinner for two at Terra for just $89, complete with an entry for the Jasper Beer and Spirits Festival's Journey to Jasper Contest.
Do you feel like a meal or a beverage. Get the best of both! Pair two sliders with a signature Caesar for $25 at Hearthstone Lounge and receive an entry for the Jasper Beer & Spirits Festival's Journey to Jasper contest. Available every day of the festival from 4pm to 6pm.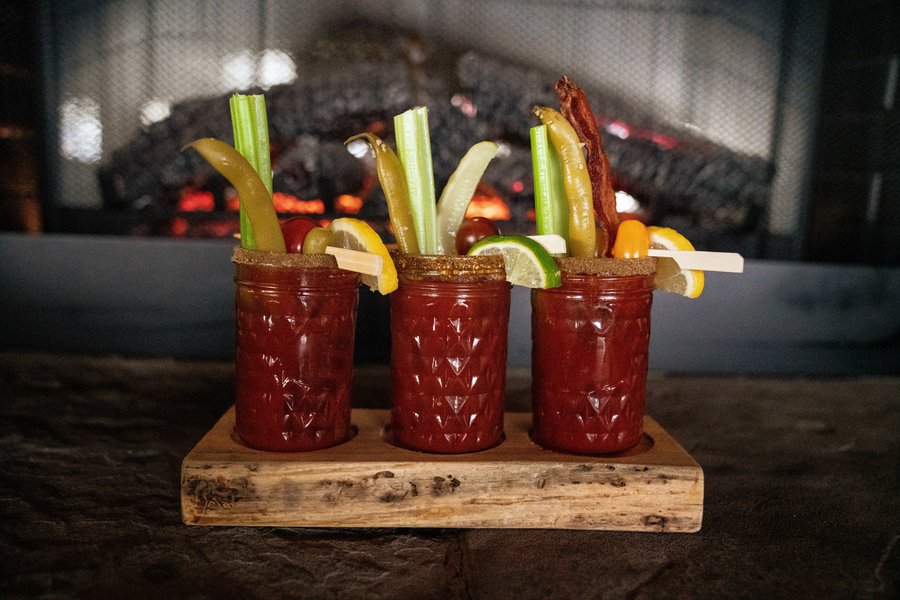 Jan. 14 from 4pm to 6pm
Warm up your winter night and gather fireside on The Inn Grill Patio for live entertainment and family friendly fun! $10 gets you access to the Smores bar and some hot coco (don't worry parents, they have Bailey's!).
Jan. 15, 22 and 29 from 6:30pm - 10:00pm
Get a taste of the alpine at Terra's weekly winter-inspired dinners. Expect drink specials, soul-warming dishes, decadent desserts and a backdrop of local live music.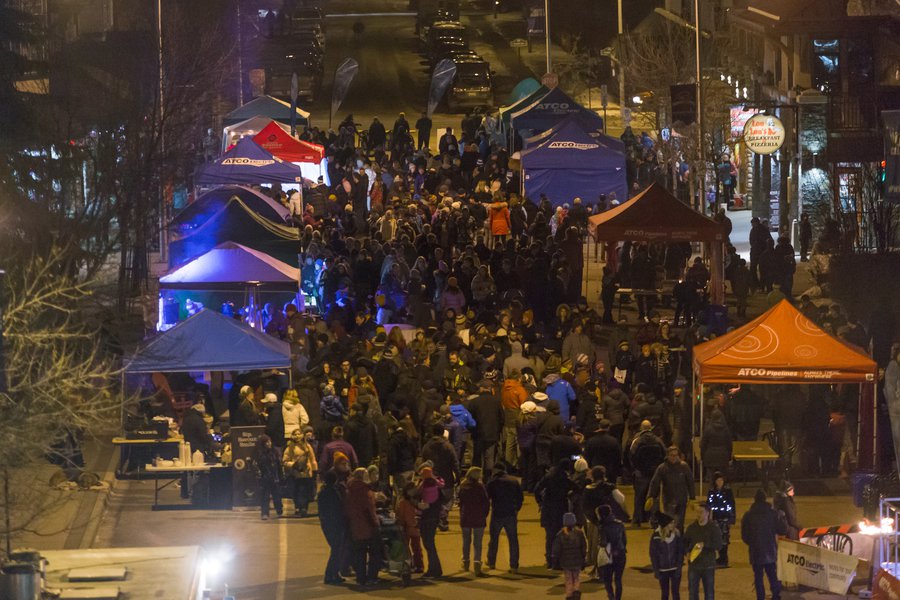 Jan. 28 from 6pm to 9pm
Turn back the clock at this retro block party on Patricia Street. In addition to an ice bar, family activities and Insta-worthy lighting installations, foodies will love the many booths serving up local eats.
Jan. 21 from 5pm to midnight
UFest Edmonton Ukrainian Festival presents in the inaugural Mountain Malanka - a Ukrainian New Years Celebration in Jasper! Join us for a night of Ukrainian winter culture, food, music, dance & celebration as we ring in the old new year. Starting with a traditional Ukrainian bread & salt welcome, enjoy Ukrainian food and drinks all night long. Enjoy entertainment of the Volya Ukrainian Dance Ensemble and the Ukrainian Male Chorus of Edmonton. Then party, polka and dance the night away to the musical stylings of Edmonton's Euphoria Band! $90+taxes/adult | $60+taxes/youth (5-12) | Children under 5 free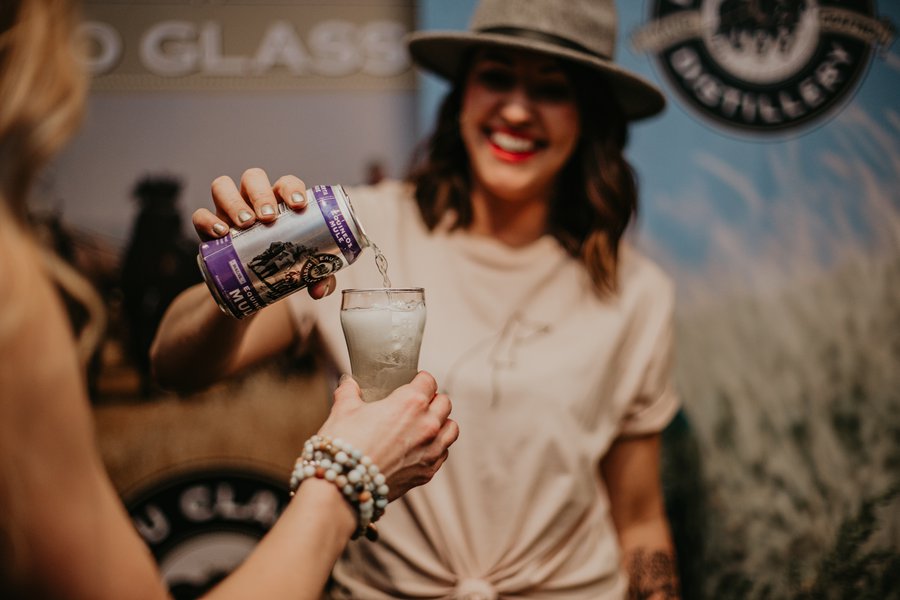 Beverage-centric events
Maybe your favourite part of a meal is finding the perfect wine pairing. Maybe you're big into apres culture. Whatever your reason or inclination, these 18+ events are guaranteed to be a good time.
Jan. 13 from 5pm to 8pm.
Start your festival experience at the Whistle Stop Pub with complimentary appies and Kokanee on tap.
Every weekday of the festival from 5:30 to 6:30 PM
Taste and explore three different wines of a single grape variety. Compare and consider how growing regions, climatical influences, and winemaking techniques impact the color, aromas, flavors and style of wine from our grape of the day. $30 ticket includes 3x 3 oz samples. Entry complimentary with a full price ticket to the Downtown Foodie Tour during Jasper in January.
Jan. 13 from 6pm to 9pm
Indulge your wine craving. Come and sample wines from around the world and learn from experts about their unique offerings. Mingle with your friends, enjoy a variety of delicious snacks at this cocktail style event. We will have a full service bar open throughout the evening should your cravings venture beyond wine. $58
Jan. 14 from 6pm to 9pm
Break out your best knits, plaids and (faux) furs for the ultimate après ski event. It's an evening of scotch, wines, spirits, local and international beers and a selection of delicious tapas and après snacks.
Jan 19 & 26
Grab your friends and head to the Jasper Brewing Co. for Brewpub Bingo! $10 Steins and bingo starting at 9pm! Or arrive earlier in the afternoon for a brewery tour.