Pond Hockey Tournament
24-26
Jan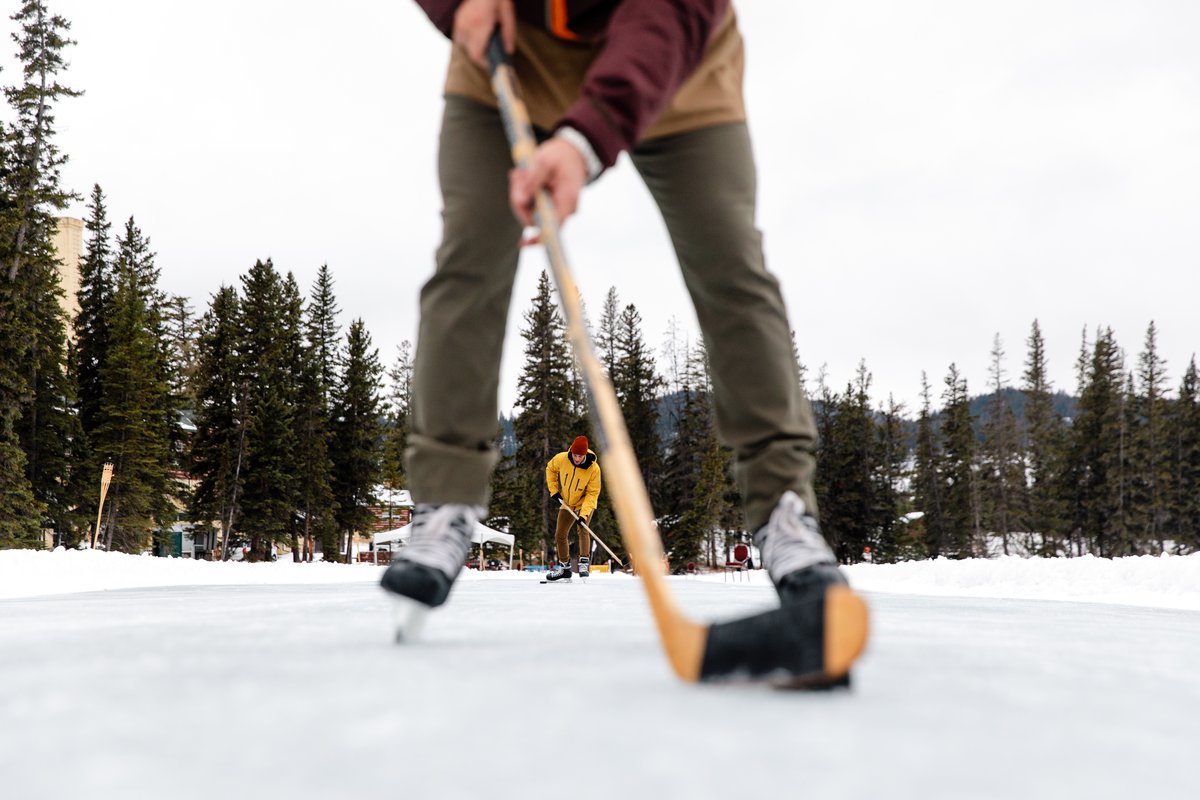 Pond hockey on Lake Mildred in the Rocky Mountains! The Jasper Pond Hockey Challenge will bring the coveted Canadian Pond Hockey game to one of the most scenic venues in Canada. This Pond Hockey tournament in Jasper National Park offers a hockey experience you're sure to remember. 20 plus teams will compete in a 4 on 4 (plus 2 alternates) Pond hockey tournament.
2020 PACKAGE INCLUDES:
Tournament Entry Fee – 4 Game Guarantee on Lake Mildred
2 nights stay at the Fairmont Jasper Park Lodge (standard room)
1 full breakfast on Sunday morning at the Fairmont
Friday night social at the Fairmont – Alberta beef & lamb sliders, pizza & 2 beers
Separate Men's & Women's Recreational & Competitive divisions
Other activities include skiing/snowboarding, cross country, snow shoeing & dog sledding
4 players plus 2 alternates per team
Tournament starts Friday and ends Sunday
Kids 18 and under room for free
Extra nights available
Divisional Champion team receives "Jasper Cup" and Gold medals. Finalists receive Silver medals
CHE is donating a portion of your Team's Fees to the "CHE Cares Fund"
Your team has 2 options:
Per Person Price (Includes entire package)
Option #1 - 3 Day Package (Friday-Sunday)
Participant (Cdn Funds) $410. (Guest $350.) based on double occupancy.
Option #2 - Tournament Entry Fee Only: Includes 4-Game Guarantee and awards. Book your own accommodations.
Before December 1st - $600.00 per team
After December 1st - $700.00 per team