There are few winter traditions as revered in mountain towns as après-ski. Here's how to do it right in Jasper National Park.
After shredding the slopes all day at Marmot Basin ski resort, it's time to *drum roll ladies and gents* après-ski! Of course we won't judge you if you want to just snuggle up next to a fireplace (in fact here's a few recommendations) but if you're up to socialize in your base layers and relive the day with pals, then here's a few places to recharge.
Jasper's drool-worthy après-ski scene is part of the reason we were voted Best Ski Tour in North America by USA Today readers, and these nine different options won't disappoint.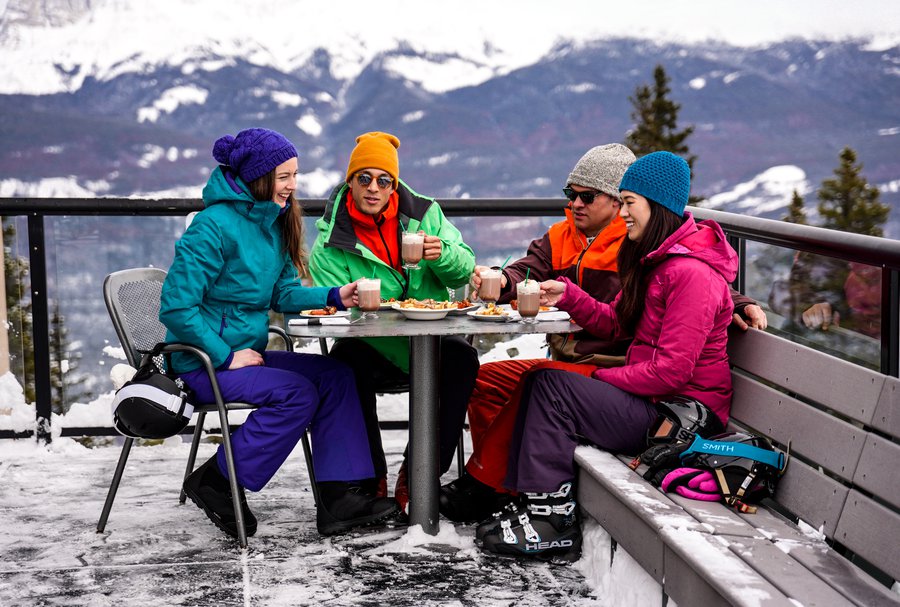 1. Stay on the hill
If you aren't used to Marmot Basin's practically non-existent lift lines, then you might be tired and ready to hang up your skis earlier in the day that usual. In that case, grab a brewski or bite to eat at either the Caribou Chalet at the base of the ski hill (the Kokanee Glacier Deck has amazing views) or the mid-mountain Paradise Chalet & Eagle Alpine Lodge, located in the oldest building on the mountain. The latter closes at 4:00pm, the former at 4:30pm.
2. Downstream Restaurant and Lounge
Descend into this dimly lit eatery off Connaught Drive for a modern restaurant and lounge that captures Jasper's mountain town spirit and casual feel, while serving up quality grub. There's a pool table, and later, things sometimes get a little dancey.
3. Evil Dave's Grill
Globally inspired and wickedly delicious, this funky family restaurant offers a diverse menu and plenty of pretty cocktails (the Northern Lights cocktail is as beautiful as its namesake). Sit down and warm up with the Malevolent Meatloaf (a perennial favourite and classic Alberta dish made with bison and wild boar) or the vegan Karma Curry.



4. Jasper Brewing Co.
As the first brewery to open within a Canadian national park, this local watering hole uses real glacier water (and all the minerals that come with it) as the base for its many craft beers. And thanks to a recent top-to-bottom renovation, the Brewpub's decor has stylishly stepped back in time and evokes a cozy 70's-retro-meets-barnyard-chic-aesthetic.
5. Maligne Canyon Wilderness Kitchen
Don't let the distance from town dissuade your from this stylish restaurant. A free shuttle will take you to and from one of Jasper's most iconic landmarks (you can arrange for an Icewalk tour down Maligne Canyon if your legs aren't too fried) where you can indulge in comfort foods like slow-smoked meats, handmade preserves, fresh local veggies. Some evenings feature live music and campfire storytelling.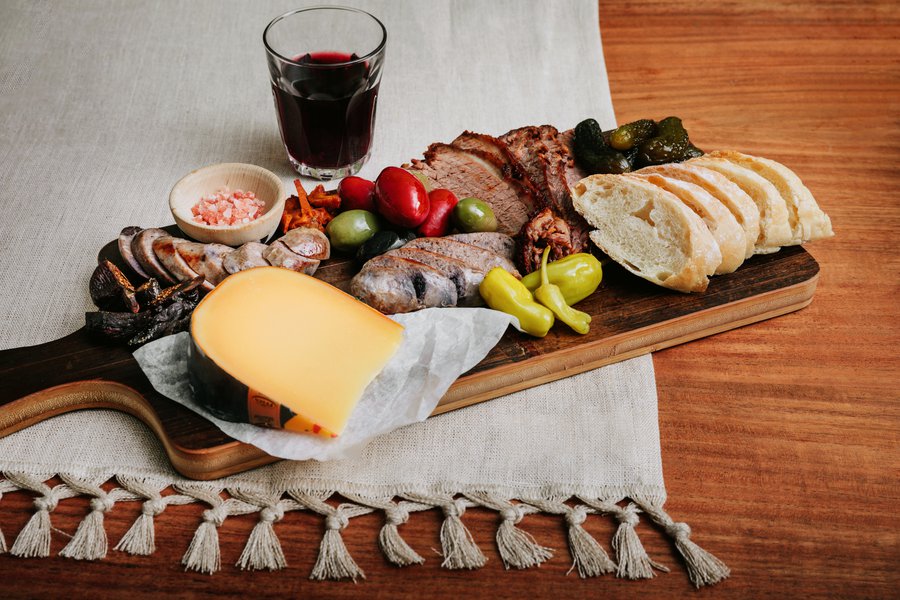 6. 4 Peaks Nightclub
If you prefer your après-ski scene with a house beat and a dance floor, this bar is the place for you. With two local resident DJ's and a growing list of performances by
critically acclaimed musicians, 4 Peaks will take you into the wee hours. Doors are open on Thursday, Friday and Saturday from 9 PM to 2 AM.
7. The Stand Easy Lounge
The Jasper Royal Canadian Legion is a unique service club and community organization in Jasper National Park. Serving up delicious pub-style food, free pool, foosball, darts, live music and Jasper's largest selection of craft beers on tap, there's no wonder why this is a favourite local watering hole. Don't miss Friday Night Jam Nights, starting at 8pm, and pub trivia every Tuesday night.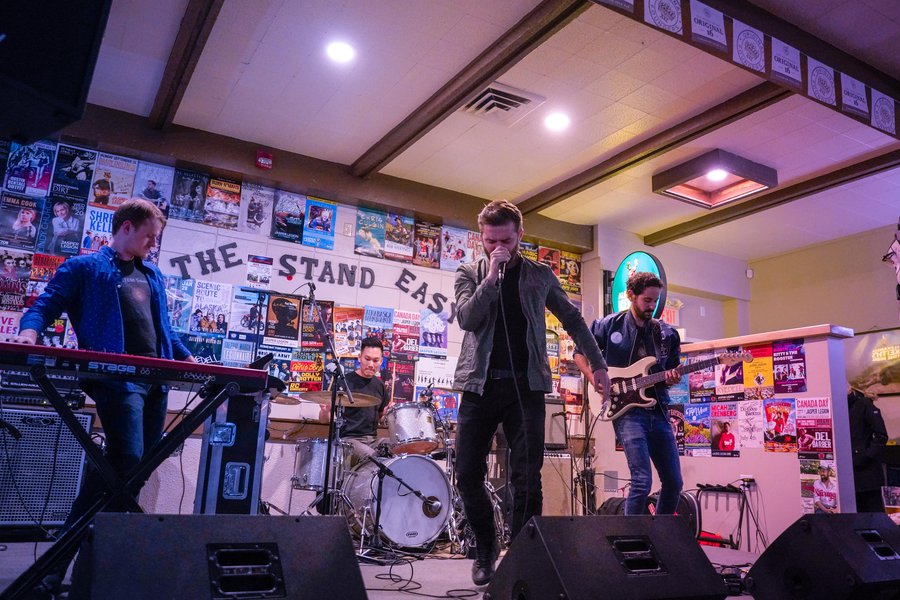 8. Grab a slice
After a full day out in the cold, sometimes the only food that'll do the trick is pizza. Famoso Neapolitan Pizzeria has great happy hour deals and delicious soft and crispy thin crust pizzas that are baked for 90 seconds at 900 degrees Fahrenheit in a traditional, fire-roasting Italian pizza oven. Jasper Pizza Place's wood burning and traditional ovens elevates this casual dining restaurant, which is perfect for large groups, sports teams & big families.



9. Take a soak in the Fairmont Jasper Park Lodge outdoor pool and hot tub
All fueled up? Wash off the snow and grime and ease your muscles in Fairmont's year-round outdoor heated pool and hot tub (there's also a full-service spa). Hours are Sunday to Thursday, 7:00 AM - 10:00 PM and Friday to Saturday, 7:00 AM - 11:00 PM