There's a special couple weeks at the end of December where, for many people, time simultaneously speeds up and slows down. It's a time to relax, a time to celebrate. A time to honour traditions or make new memories. Make this time sweet as pie, with no bonus pie required (though that's not something we'd ever discourage).
These seven activities will help make it a holiday season to remember.
Sleigh the day away
Matched teams of horses, tuned bells, sleighs with comfortable seats and warm throw blankets make for a classic holiday experience. Take a magical sleigh ride across Pyramid Lake, where stunning views of Pyramid Mountain will greet you. Operating every day from December 17 to Jan 1 at 1pm, 2pm, 3pm and 4pm. After Jan 1 the tours will operate on weekends until March (Saturday times at: 1pm, 2pm, 3pm, 4pm; Sunday times: 11am, 12pm, 1pm, 2pm.)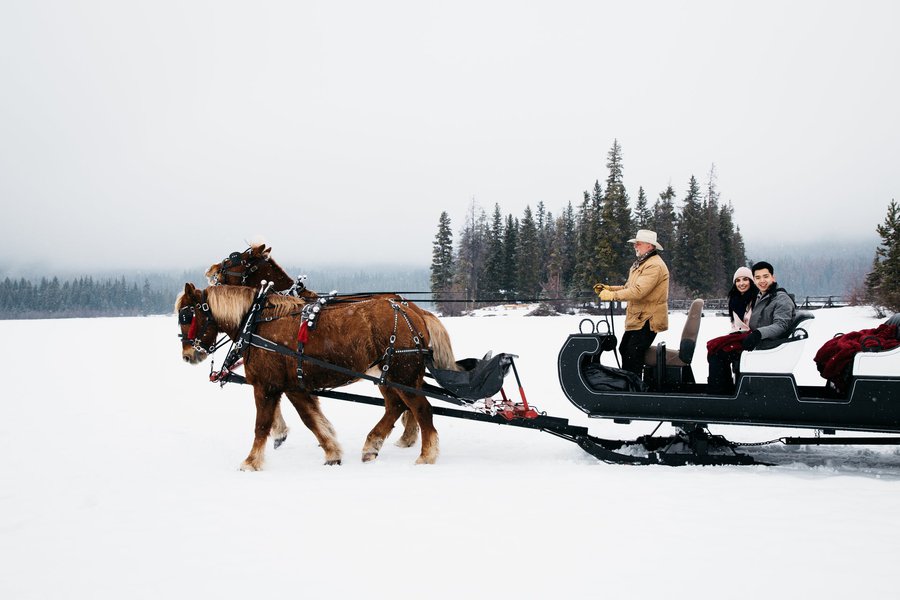 Cuddle up in a cabin
There are few experiences that can make you feel more snug than a bug in an exquisitely-designed rug than relaxing fireside in a log cabin. Bear Hill Lodge is the only cabins located in the town of Jasper that are open year-round (but these other winter cabins are also sure to delight). Choose from studio cottages, heritage log cabins, chalets, homestead log houses. Don't forget to bring that novel you've been dying to read.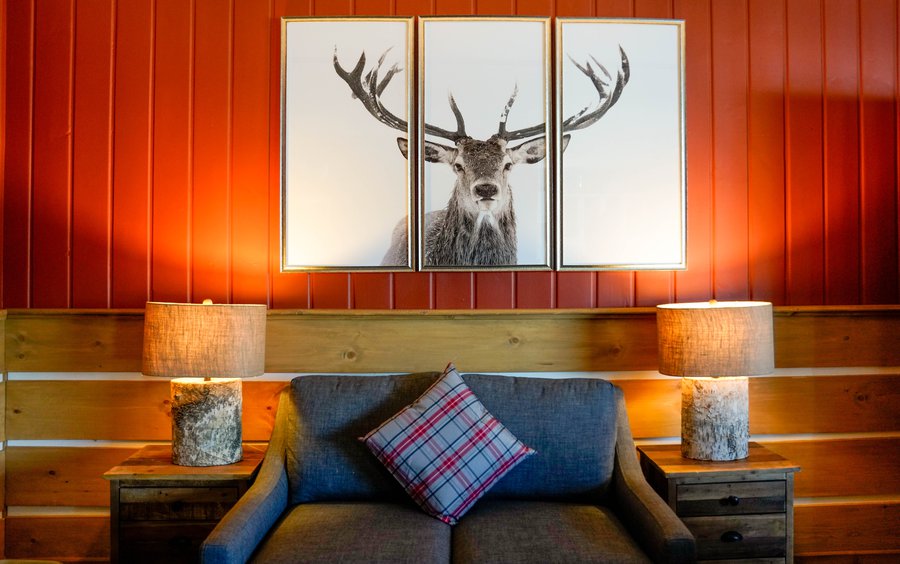 Get towed by some furry friends
Only an hour drive west from the Jasper townsite, find Cold Fire Creek Dogsledding. Experience Canada's oldest form of winter transport with friendly and enthusiastic sled dogs that will take you into the heart of the Canadian Rockies. Marvel at the beauty of snow-capped timbers, frozen waterfalls, icy waters and endless panoramic views.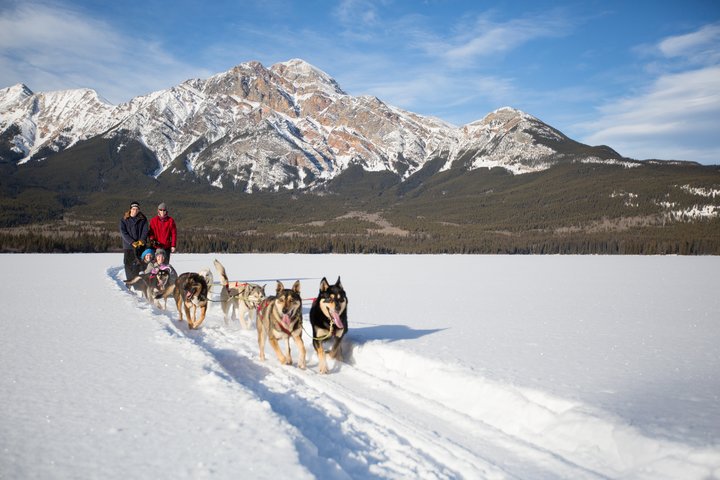 Gobble some comfort
When the weather outside is chilly, it's time to warm yourself from the inside out. Jasper's restaurants offer delicious comfort food perfect to warm your bones. From classic Canadian dishes to upscale pub fare to a food tour that samples multiple eateries, find a restaurant to suit your stomach here.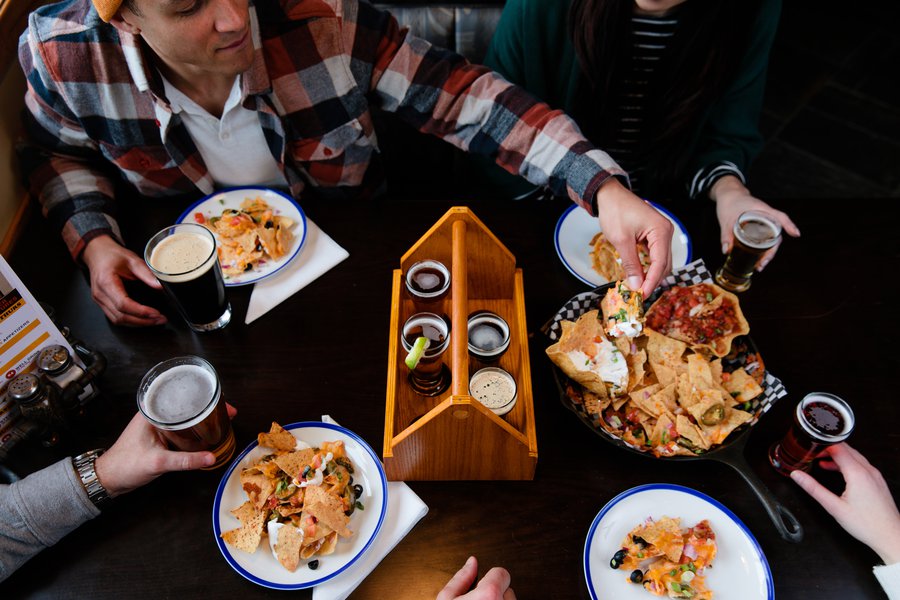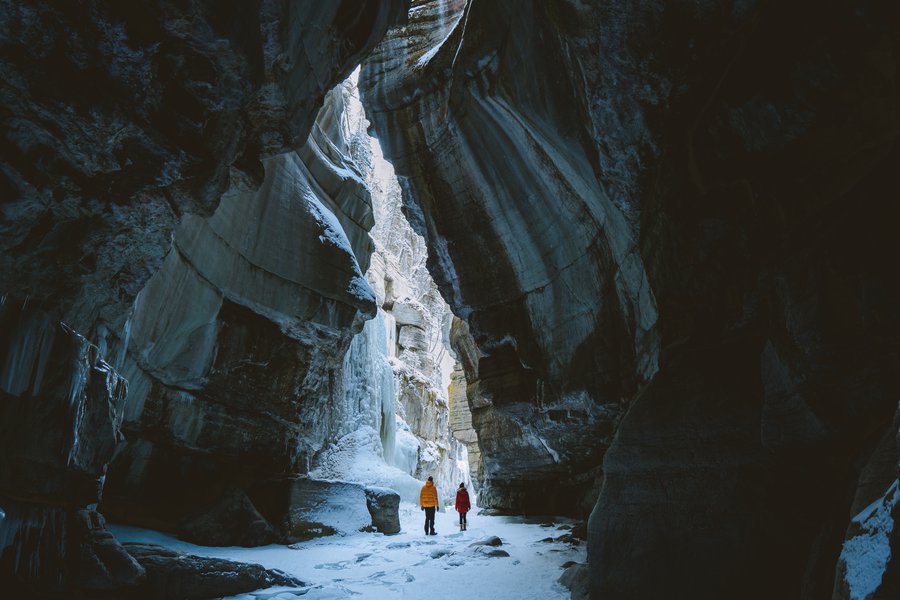 Lace up some skates
Whether you're staying at the Fairmont Jasper Park Lodge or just a roaming band of merry-seekers, you can enjoy the groomed skating rink on Lake Mildred, which boasts a round-the-lake oval and hockey rink for pick-up games. Skate rentals available at the Fairmont's Winter Rental Shop. A groomed oval (with a killer view) is also available on Pyramid Lake, with rentals available at Pyramid Lake Resort.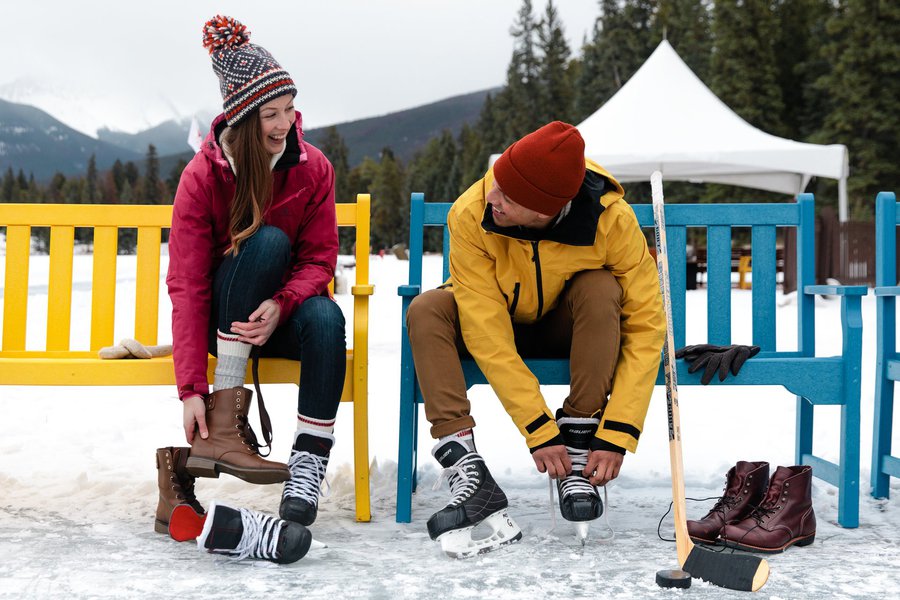 Ski beautiful powder
There are few joys in life more equally exhilarating and peaceful than gliding down a sparkling slope of snow. And Jasper's beloved local ski spot, Marmot Basin, boasts some of the best snow around. With a new section of the mountain (Tres Hombres) now open to advanced skiers, there's never been a better time to hop on a lift.