In Canada, almost everyone gets time off work on December 25 and January 1, and these civic holidays are often conveniently paired with a week or so of bonus vacation. This break in routine, combined with the many opportunities for joyous meals with family makes for some of the sweetest memories. Here's how to make them even sweeter, no bonus pie required (though that's not something we'd ever discourage).
Sleigh the day away
Matched teams of horses, tuned bells, sleighs with comfortable seats and warm throw blankets make for a classic holiday experience. Join Jasper Park Stables for a 40 minute ride along the sunny shore of Pyramid Lake.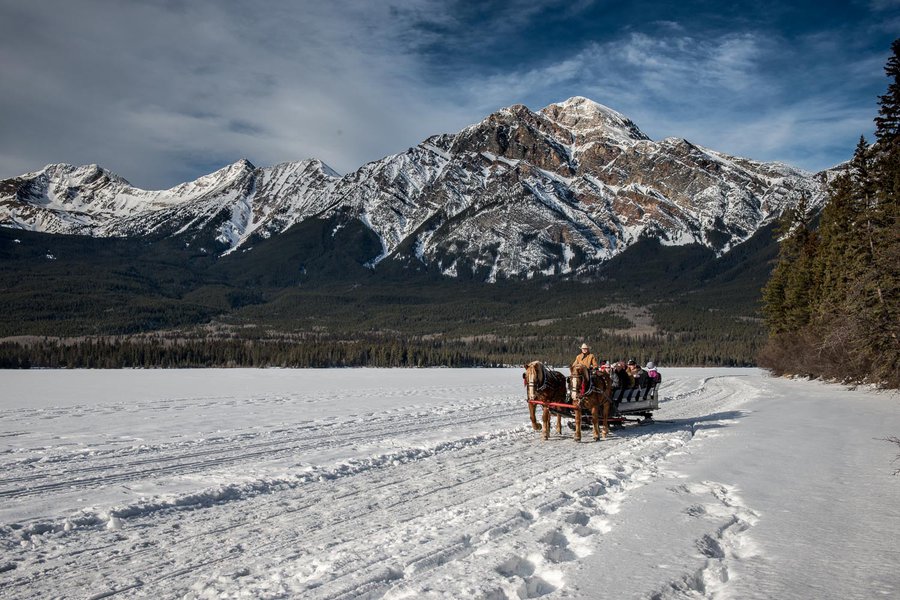 Cuddle up in a cabin
There are few experiences that can make you feel more snug than a bug in an exquisitely-designed rug than relaxing fireside in a log cabin. Bear Hill Lodge is the only cabins located in the town of Jasper that are open year-round. Choose from studio cottages, heritage log cabins, chalets, homestead log houses. Don't forget to bring that novel you've been dying to read.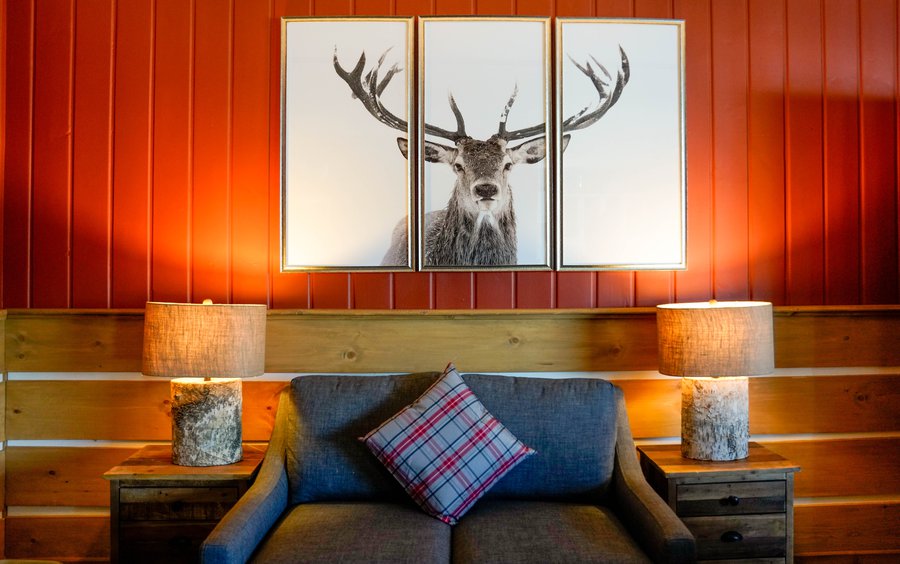 Attend a Christmas event
If you're staying at the Sawridge Inn and Conference Centre is running family-friendly Christmas events over the holiday break. There's a gingerbread decorating workshop on Dec. 23, picture taking with Santa on Dec. 24, a Christmas scavenger hunt from Dec. 20 to 31, and a Christmas activity room from Dec. 23 to 25.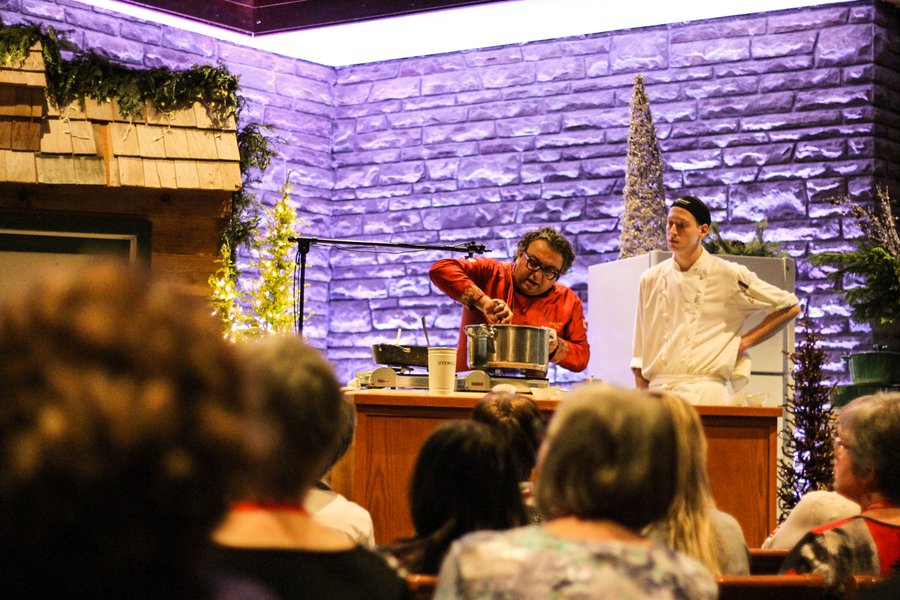 Gobble some comfort
When the weather outside is chilly, it's time to warm yourself from the inside out. Bonus: the quieter nature of winter travel means that there's rarely a line outside restaurants, which means there's less standing in the way between you and a happy tummy. Find an eatery to suit your stomach here. Or, get holiday cooking tips from two celebrity chefs that recently came to Jasper, here.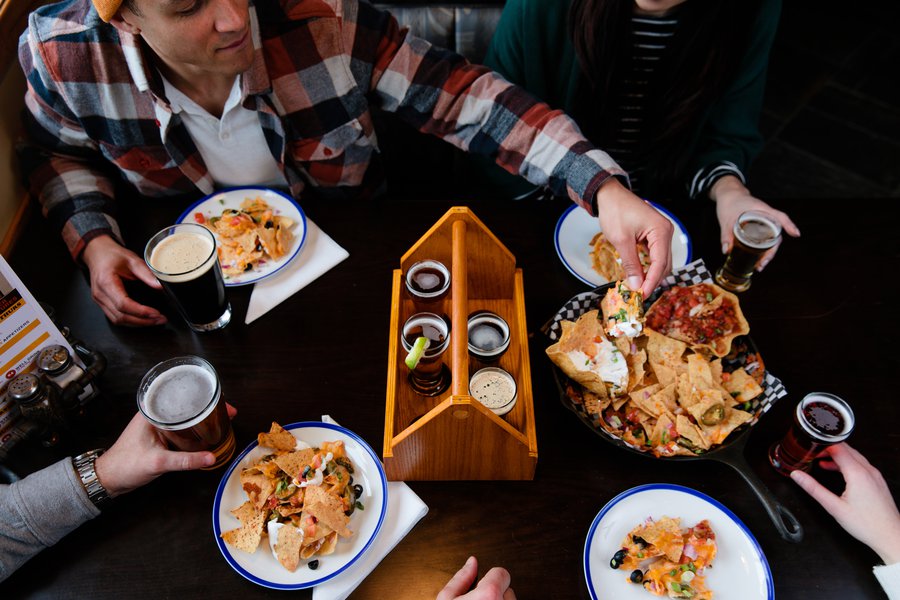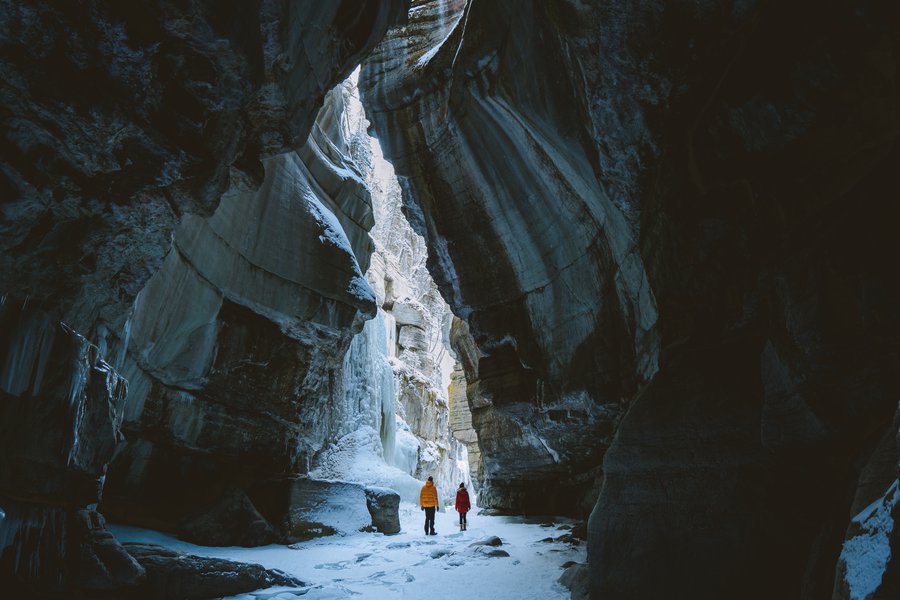 Lace up some skates
Whether you're staying at the Fairmont Jasper Park Lodge or just a roaming band of merry-seekers, you can enjoy the groomed skating rink on Lake Mildred, which boasts a round-the-lake oval and hockey rink for pick-up games. Skate rentals available at the Fairmont's Winter Rental Shop.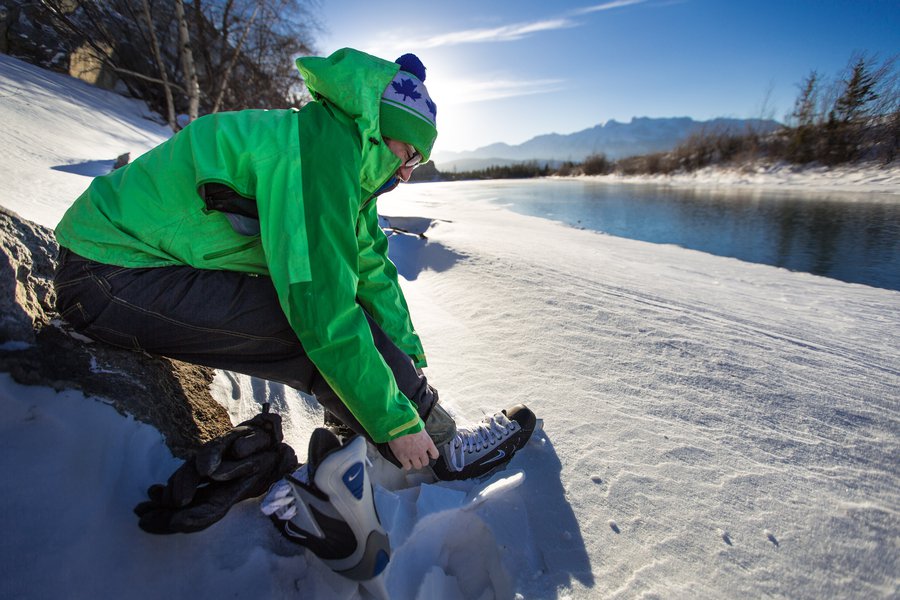 Ski beautiful powder
There are few joys in life more equally exhilarating and peaceful than gliding down a sparkling slope of snow. And Jasper's beloved local ski spot, Marmot Basin, boasts some of the best snow around. With a new section of the mountain (Tres Hombres) now open to advanced skiers, there's never been a better time to hop on a lift.