If you love a good deal almost as much you love Jasper, then boy do we have a season for you. Not only is winter the time when our little mountain town feels its most authentic – not to mention its sparkliest – the chilliest time of year also happens to be the best time to snag a hot deal.
In general, winter accommodation rates tend to be around half the cost of their summertime equivalent. But depending on the flexibility of your schedule, there are plenty of other ways to make your tightened purse strings dance with joy while still soaking up the best that Jasper has to offer.
Here's five tips to help you get more for less in the heart of the Canadian Rockies.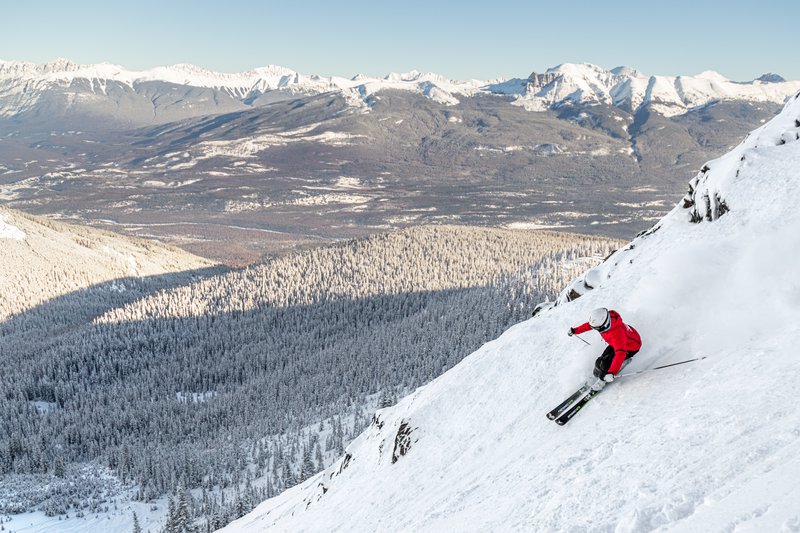 Take advantage of midweek ski & stay deals
Don't spend your life waiting for the weekend. For those able to skip off to the mountains Monday to Friday, discounts await. For example when you book the Midweek Ski 3 for 2 package at Fairmont Jasper Park Lodge, you'll receive three ski-lift tickets for Marmot Basin and 3 nights accommodation for the price of two. Yes, the third night of accommodation and day of skiing is free!
Purchase Marmot Basin's Escape Card
We don't want to alarm anyone, but, how does HALF-PRICE LIFT TICKETS ALL SEASON LONG sound to you? With Marmot's Escape Card ($79 +GST) you can save on lift tickets everyday, all season, with no blackout dates. The more you ride, the more you save. After just two days of single day adult lift tickets, you've already paid off the cost of your card AND have an extra $26 in your pocket. The card also gives you bonus perks like 20% off rentals, 10% off food & non-alcoholic drinks at most Marmot eateries, 20% off Junior full day lift tickets for any of card owner's children, up to 40% off accommodations in Jasper and [deep breath] 30% off flights at the Jasper SkyTram.
Icing on the cake: Marmot Basin was recently declared the best, most affordable ski resort in North America by Home-to-Go.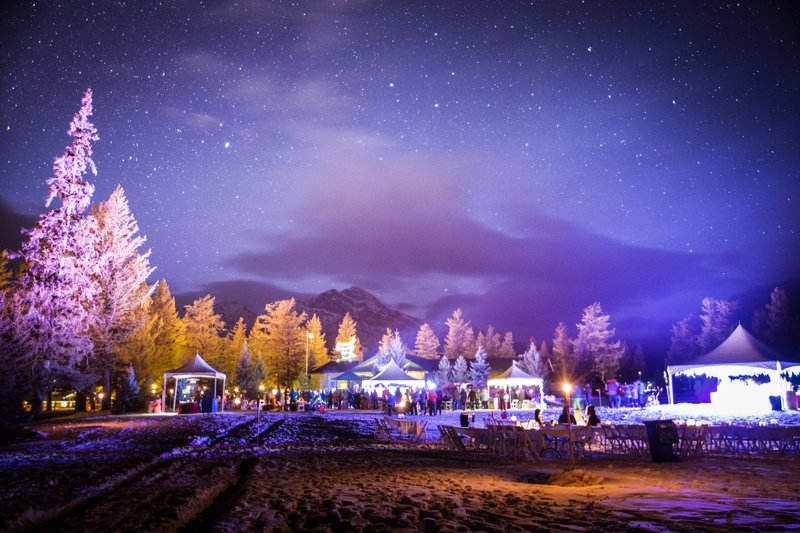 Visit during Jasper in January
For the past 30 years, this three week festival has celebrated the sparkling beauty, community spirit and unique activities that winter brings. From dog sledding to street parties to skiing and snowboarding (not to mention some drool-worthy comfort food and drink), the Jasper in January festival is a great way to get deals while also having an unforgettably good time. Bookmark this year's festival in your calendar for January 17 to February 2, 2020.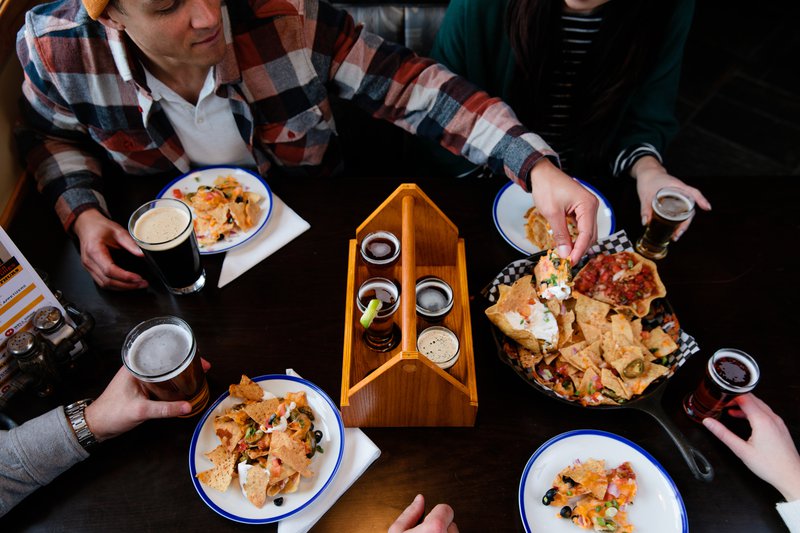 Dine during happy hour
Thrifty gluttons unite! Mow down on some mouth-watering food for less at select Jasper restaurants. Famoso Neapolitan Pizzeria has thin-crust pizza that any Italian would be proud of, and has a full Happy Hour menu from when they open (11:30am) to 4pm and from 8pm to closing time (midnight). Other restaurants like the Downstream Restaurant & Lounge, as well as the Jasper Brewing Co. often also have happy hour deals.
Equally delicious deals can be had throughout November at Evil Dave's Grill, which is offering 20% off food for anyone with a day or season ski pass all month long.


Check Tourism Jasper's deals page
Lastly, there are always fresh deals being posted on Tourism Jasper's current deals page, so check back regularly and cash in on the mountain getaway of your dreams.