Jasper has always been a place for trailblazers. In the early 20th century, explorer Mary Schäffer became the first European to visit Maligne Lake, and used her skills as a naturalist, illustrator, photographer, and writer to document the region. Today, women continue to leave their mark and bring life to the national park.
The Jasperites in this story aren't afraid to leave the beaten path and forge their own. Ranging from backcountry experts to business leaders to community activists, here's a few ladies who inspire us daily.






Estelle Blanchette
A longtime afficionado of all things delicious and adventurous, Blanchette started Jasper's first and only food tour company. Through Jasper Food Tours, this proficient rock climber gives visitors a culinary overview of our little mountain town, while also integrating local stories. Within a year of launching, Estelle had already won awards for her tourism business innovation and is now working on a book about backcountry cuisine.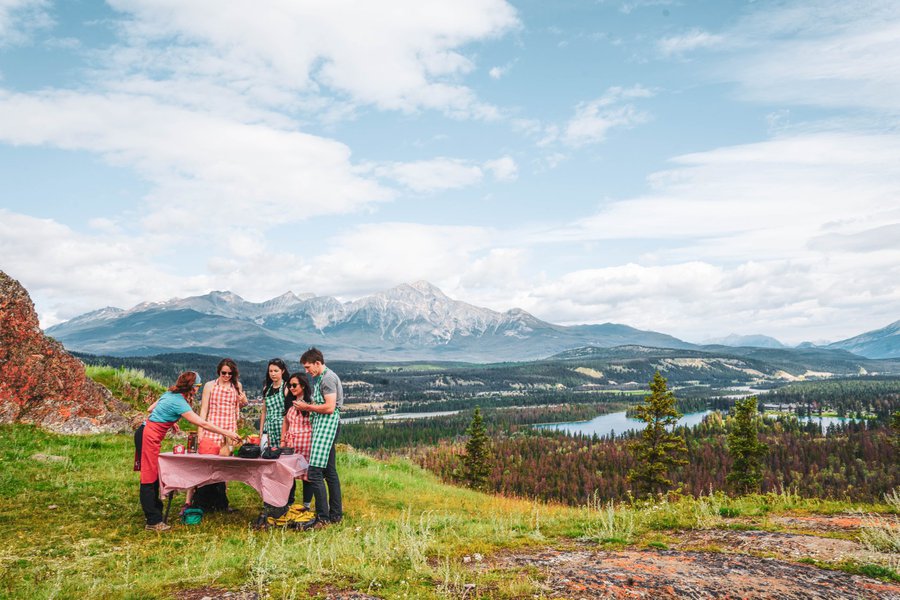 Elissa Cummings
It's a long way from Jasper to Mexico, but before Cummings started local mountain bike guiding company Jasper Bike Guides, she biked the distance. As a 24 year old in the male-dominated biking industry, Cummings is often surrounded by men twice her age. "I have to find the courage every day to tell myself that I belong here. Nothing should stop me from following my dreams, especially social norms. I hope I can inspire just one person to do the same."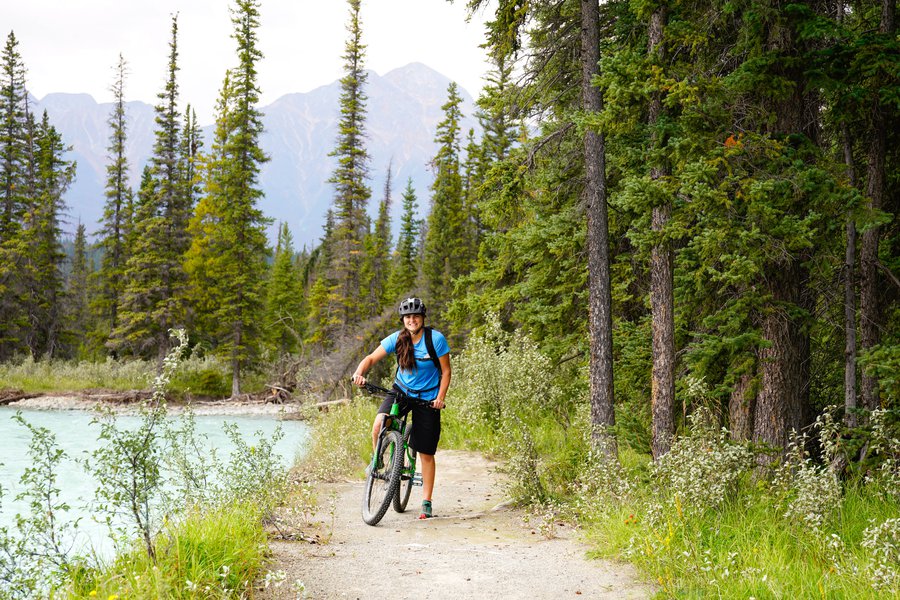 Lisa Darrah
As co-owner of Rockaboo Mountain Adventures, a local guiding company that does beginner friendly rock climbing, ice climbing, and glacier tours, as well as more advanced avalanche safety courses, Darrah plays a big part in Jasper's outdoor culture. She also works with the local RCMP Victim Services unit to provide support to community and visitors in times of need.

Matricia Bauer
For the last two decades, Bauer has been sharing her Indigenous culture. Through her business Warrior Women, the talented and professionally trained musician offers performances, Fireside Chats, plant walks and beading workshops to those seeking a cultural experience in the national park. "We will be known forever by the tracks we leave," she says. Watch her tell her story in the first episode of Venture Beyond: The Series.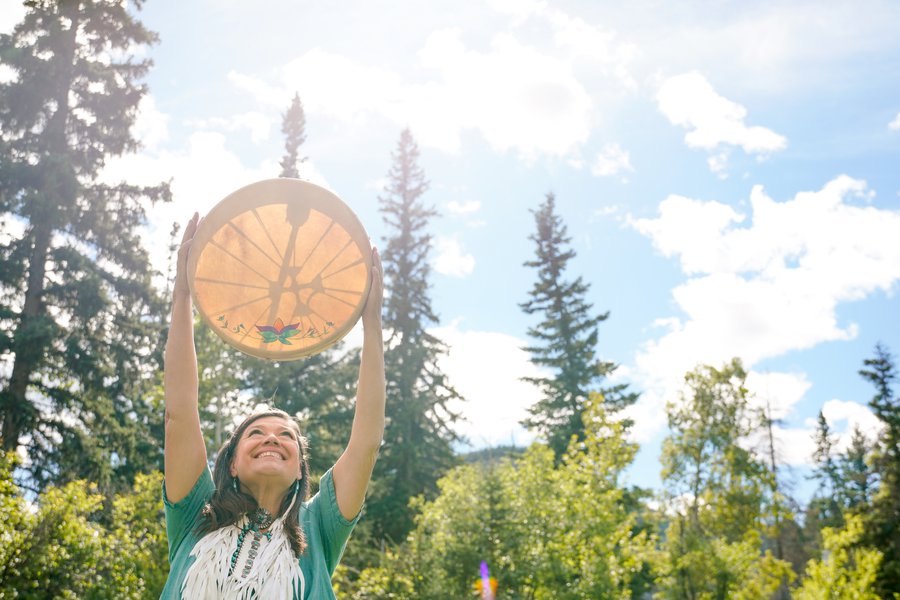 Jenna McGrath
When she's not working tirelessly for the community through her position on the Jasper Town Council, she can be found running Jasper Wellness, a peaceful venue for massage and yoga, and Fleur Cannabis Boutique, the first of its kind in any Canadian national park. She quotes American Cherokee activist Wilma Mankiller: "Women can help turn the world right side up....if we do not participate, then decisions will be made without us."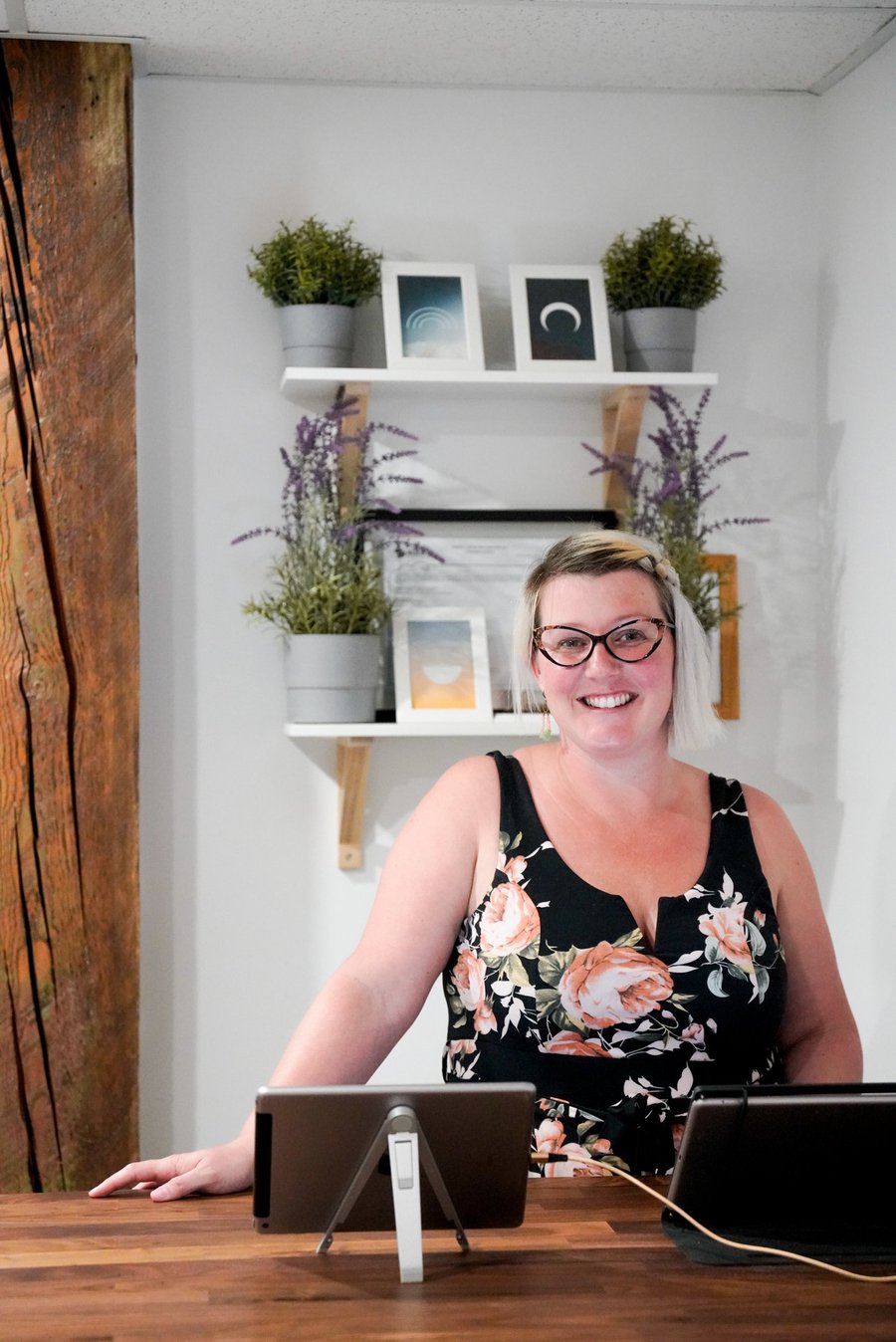 Amanda Sinclair
"If you think it, do it." That mantra, along with "don't ignore your sixth sense" fuels Sinclair every day. At 22 years old, she founded Cold Fire Creek Dogsledding. Today, she continues to run the outfit with her family, and offers dog sledding tours with Alaskan huskies that range from one hour to all day tours along historical trapping routes.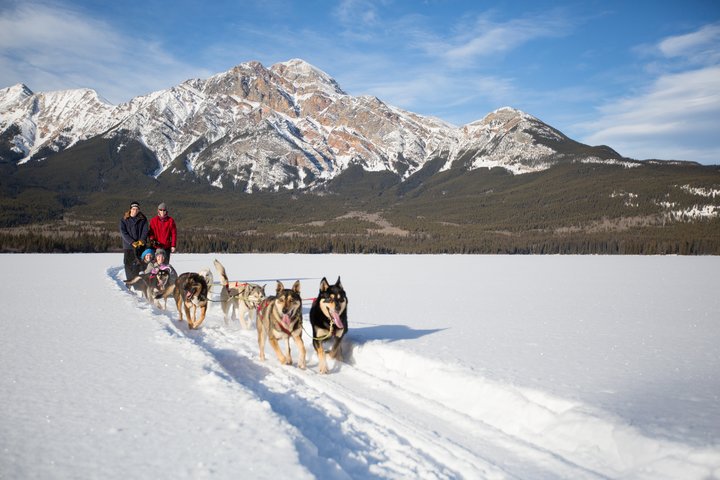 Stephanie Sophocleous
Yogi, manager, endless optimist. Stephanie has had her share of challenges (watch her tell her story in the ninth episode of Venture Beyond: The Series) but still approaches everything she does with strength and a smile. From raising fifty thousands of dollars for arthritis research to leading one of Jasper's most amazing cabin properties, we are in awe.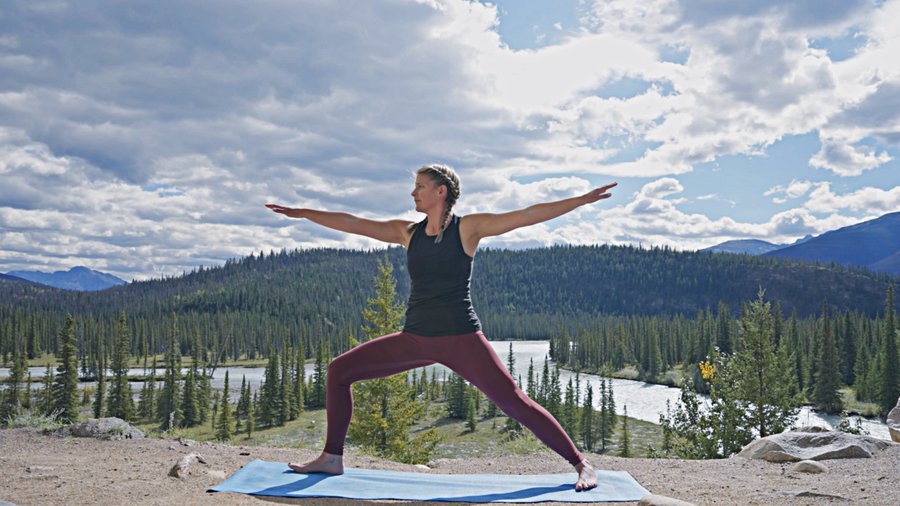 Candace Broughton
Under the dictionary definition of bad ass, there could just be a photo of this Jasper business owner. A lover of fast motorcycles and funky shoes, Broughton started Jasper Motorcycle Tours, the only tour company that uses exclusively Harley-Davidson motorcycles and sidecars to guide within a national park. One of her favourite quotes comes from Angelina Jolie: "Cause a little trouble. It's good for you."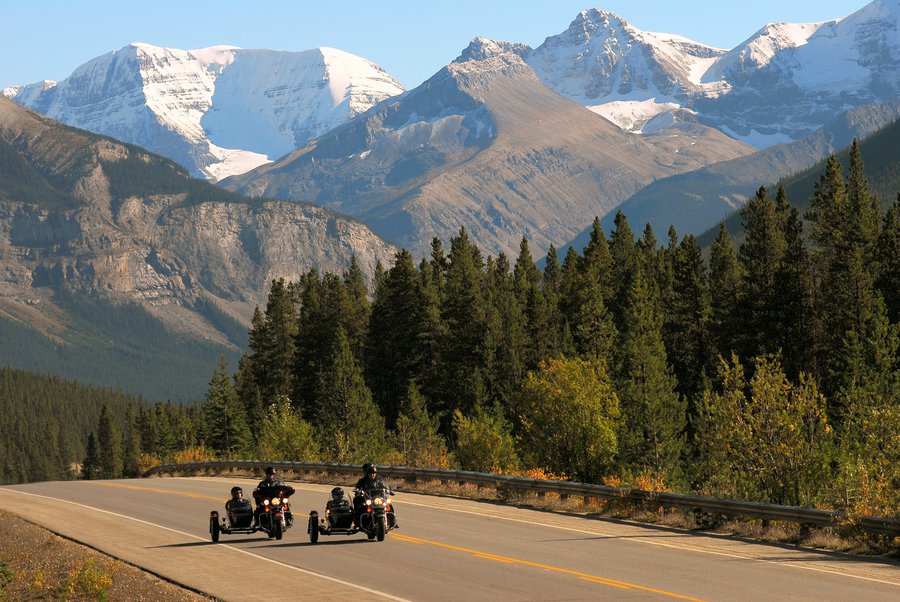 Colleen Chalifoux
When the COVID-19 pandemic forced Chalifoux to shut down the storefront for Elysion Florals, she didn't let that stop her from sharing the love of plants with Jasper. She pivoted to online and has continued to operate the full-service flower shop, which has been the only one in town for the past 25 years.
Silvie Walsh
The owner of local clothing retailers Bombshell and Ransom, Walsh says she feels "very fortunate to be surrounded by so many strong female entrepreneurs here in Jasper." One of her favourite quotes reflects the sense of community that can lift and inspire us, and comes from Rupi Kaur: "we all move forward when we recognize how resilient and striking the women around us are."
Karen Jacobs
Jacobs owns local clothing retailer Mountain Air, and her advice to other women is: "Trust your gut... Don't be afraid to ask to help or to reach out and help another. This town is amazing for that and I have been blessed with the support of other women entrepreneurs in this town not to mention all the women who prop me up when I need it. Together we are strong and can accomplish anything."