Before Jasper became a national park,
before even it was called Fitzhugh in the early 1900s, it was home to many Indigenous communities, and has been long recognized as a significant cultural crossroads for a range of Indigenous groups. Today visitors can still explore local Indigenous heritage in many ways.
*In September, a new Indigenous exhibit will be opening in the middle of town, beside the Visitor Information Centre.
Here's how to experience Indigenous culture in Jasper National Park:
Fireside Chat with Warrior Women
Hear the Indigenous stories of this land, feel the heart beat of the drum or have hands-on experience with a local Indigenous Knowledge Keeper. Warrior Women offers a truly unique and personal experience through the weekly Fireside Chat, which features intimate drumming and singing performances and learning legends through the eyes of the Cree.
Get to know Matricia in this beautiful video and story.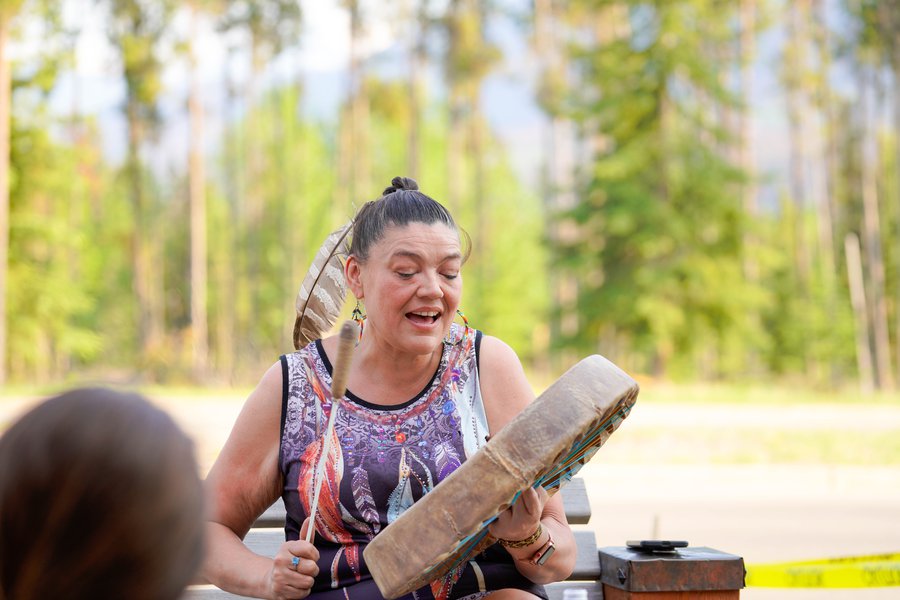 Explore the Forest Park Hotel
Air, earth, fire, and water. Together these elements form a core cultural concept within many Indigenous communities. The Forest Park Hotel incorporates all four into its design and philosophy. Along with the thoughtful architectural details, the lower level of the conference center is lined with Indigenous artwork by Benjamin Chee Chee and Isaac Bignell. The Indigenous philosophies are extended to dining: a nearby organic farm supplies around half of the summer produce for hotel's three restaurants. The hotel espouses a holistic view toward food that translates into sustainable, authentic deliciousness. There's also in-house smokers and menus that feature select traditional foods with Cree translations of many items.



Wander through the Jasper Yellowhead Museum and Archives
Thelocal museum works to not only preserve Jasper's long history as an Indigenous hub, but to share it. By collecting, preserving and promoting research and artifacts that open a window into the past, today's visitors can gain a deeper understanding of Jasper National Park and the Yellowhead Corridor. The permanent Historical Gallery has exhibits on the Indigenous and Métis people people of the area, as well as the fur trade and later developments. Among the artifacts on display at the museum are replica arrowheads from the earliest human settlements in Jasper, and Métis beadwork from early resident Suzette Swift.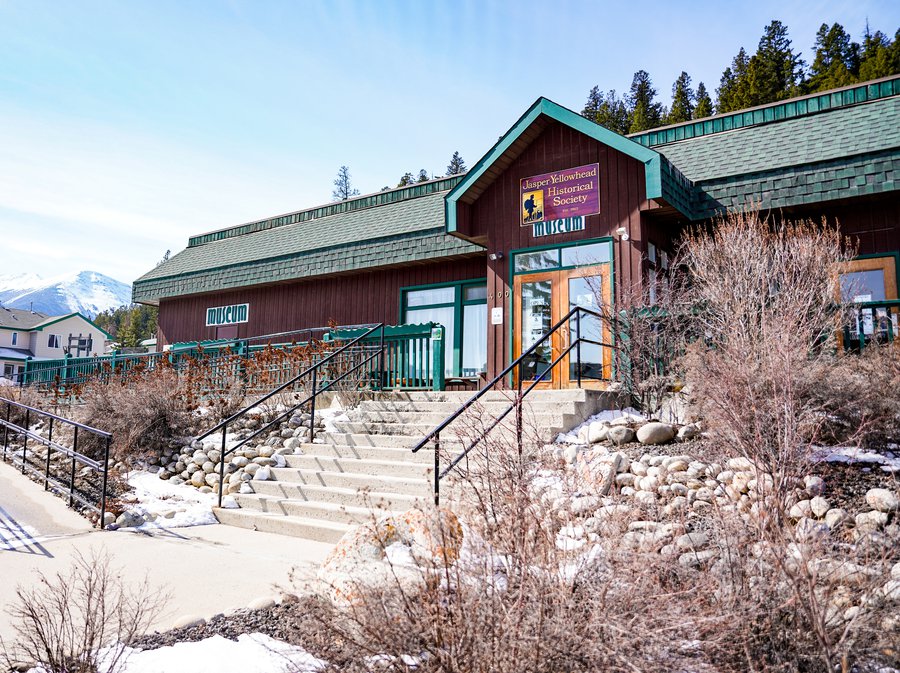 Experience the Jasper Planetarium
The stars served as both guiding markers and story fodder for early Indigenous populations; explore those same stars with Jasper Planetarium. As the second largest dark sky preserve in the world, Jasper is a mecca for dark sky admirers. The Planetarium Experience is a fun, inspiring and interactive experience that not only guides participants through Jasper's greatest celestial hits, but also has a large component that details the Indigenous importance and history, related to the stars. It lasts about 35 minutes and is offered every day, year round.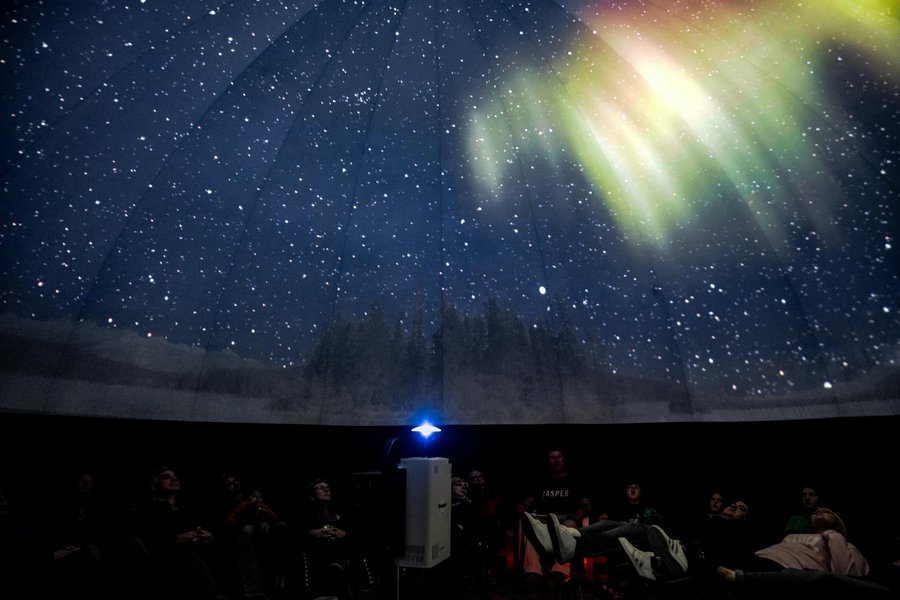 Canoes and kayaks were an important form of transportation for Jasper's Indigenous populations, and grand rivers like the Athabasca sometimes served as de facto highways. Get a taste of this peaceful, efficient way of travel by renting a canoe or kayak fromThe Boathouse at the Fairmont Jasper Park Lodge, and paddling beneath the mountain peaks that stand over Lac Beauvert.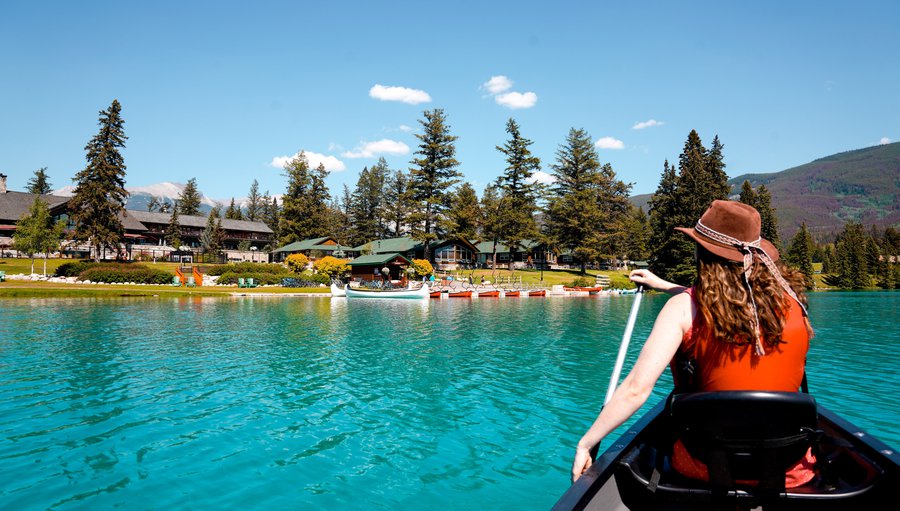 Celebrate National Indigenous Peoples Day
Even if in-person events aren't an option, there's plenty of ways to celebrate National Indigenous Peoples Day (June 21, 2021). From live-streamed music performances to online workshops on beading, bannock making, pow wow dancing (and more) there's plenty of ways to immerse yourself in Indigenous culture from the comfort of your own home. Peruse online options here.