Short answer? As long as possible. There are people who have lived here for years and yet still have barely scratched the surface of all there is to do in this mountain wonderland. But if your travels are limited, as they often unfortunately are, by time, money or any of the many other factors that influence our decisions in life, then this guide can help.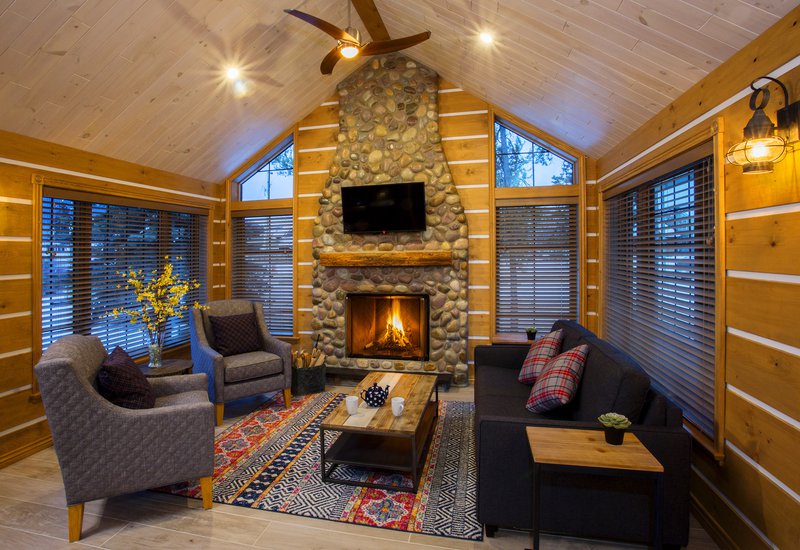 An important mantra to kick us off: amazing memories can be made in any length of trip. Only have a day to work with? Those will be 24 hours to remember. Here for a week? The resulting scrapbook is going to be lit.
Conveniently, many accommodations in Jasper are currentlyoffering amazing deals for longer stays. With zippy wi-fi connections and in-room kitchenettes, you don't even have to take time off work; simply bring along the laptop to Jasper. Then enjoy endless adventures in Jasper's wide open spaces after you clock out each day.
So what's possible in each of the common travel time frames? Here, our destination experts weigh in.


Because Jasper is so big (11,228 square kilometres big, but who's counting), it can take a while to not just fully enjoy our world-famous landmarks but sometimes even to reach them. The journeys are jaw-droppingly beautiful and totally worth it, but they can also affect your itinerary's timing. With 7 days at your disposal, you have time to soak up the best of Jasper's winter best and truly experience life in an authentic mountain town.
Skiing is the top activity and many people will happily spend multiple days chasing powder, but the rest of the week can also be filled by: walking on the floor of Maligne Canyon, cross-country skiing or snowshoeing (whether independently or on a guided tour), fat biking the snowy trails, going on a wildlife tour, dogsledding and skating. In the evenings, try fireplace hopping between the coziest spots in town. For a luxurious addition to the trip, indulge in a winter helicopter tour.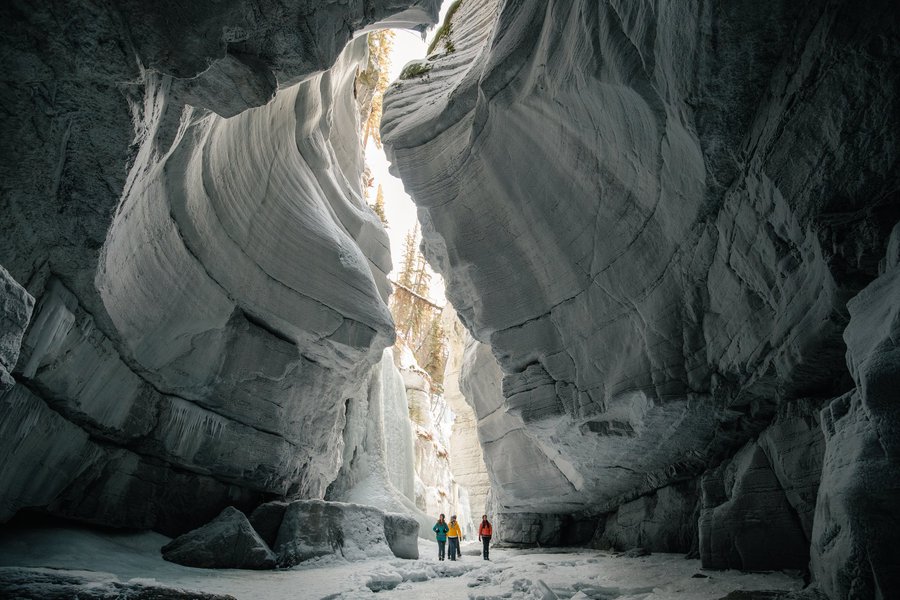 A full workweek still allows for plenty of ski time, as well as a few other favourites like Maligne Canyon, deliciously cozy restaurants, wildlife tour and skating. It won't be quite as all-encompassing as having a full week, but you'll head home with an excellent overview of Jasper's winter offerings.
Five days is also enough time that you have more flexibility weather-wise; if one day's skies are suboptimal, you've still got time to rejig the itinerary and wait for a better adventure window.


For a comfortable trip that prioritizes just a few treasured activities, an extended long weekend in Jasper does the trick. Powder hounds might spend half of each day on Marmot Basin's ski hill and the other half sampling the local apres-ski scene and relaxing fireside in a cabin, but people wanting more variety can also find time for one or two other activities.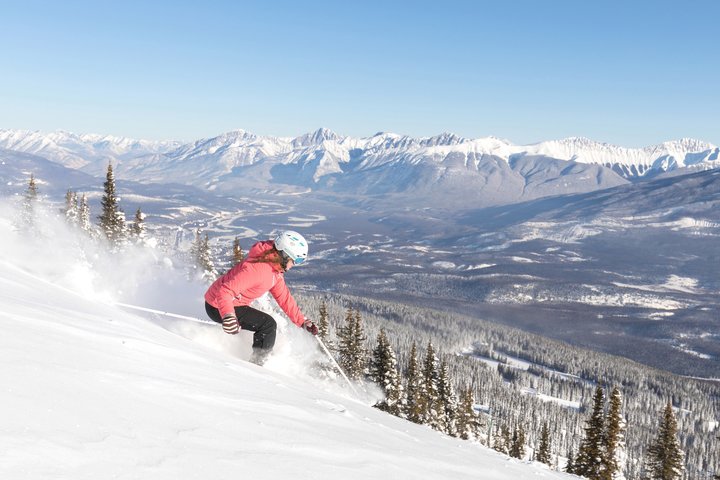 A common trip length for travellers who are combining Jasper with a few other places, two days is enough time to get a taste of the largest national park in the Canadian Rockies. Although at the end of it many people wish they'd spent longer here, a weekend will establish a lifelong love for this area and almost always result in a future follow-up trip.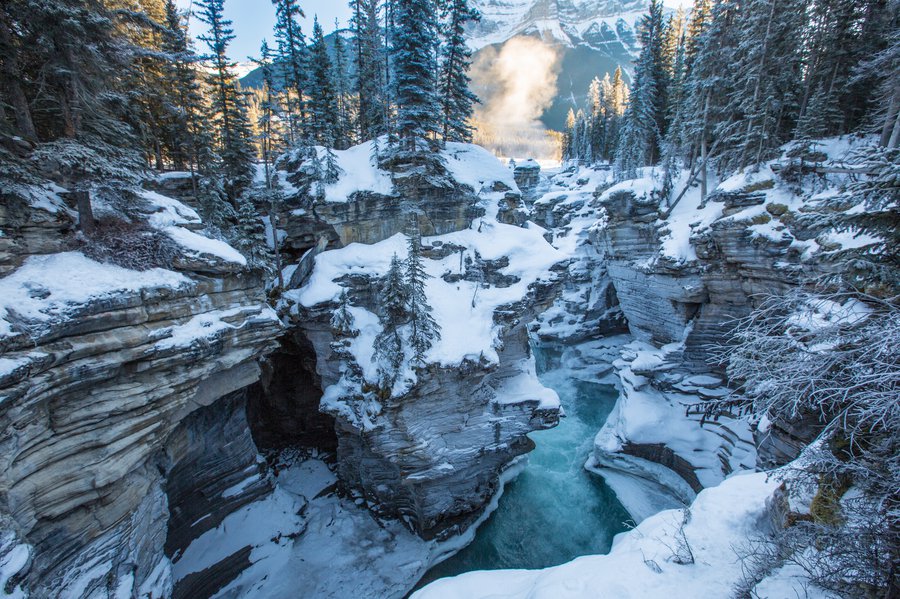 Have just enough time to see a few sights, hit a few runs (thanks to Marmot's earned reputation for non-existent lift lines, you spend less time waiting and more time skiing) and grab a foodie-worthy meal before heading home.