As far as family activities go, skiing in Jasper National Park is a hard one to beat. And Marmot Basin is the best of the best.
Jasper's beloved ski resort is impressive for many reasons – it has the highest base elevation of any ski area in Canada and offers stunning panoramic views of the UNESCO World Heritage Site – but a big part of why Marmot has won both local and international hearts is because it's just so family friendly.
There's so much to love about this powder haven; here's a few Marmot details that might appeal particularly to skiers and snowboarders who travel with broods.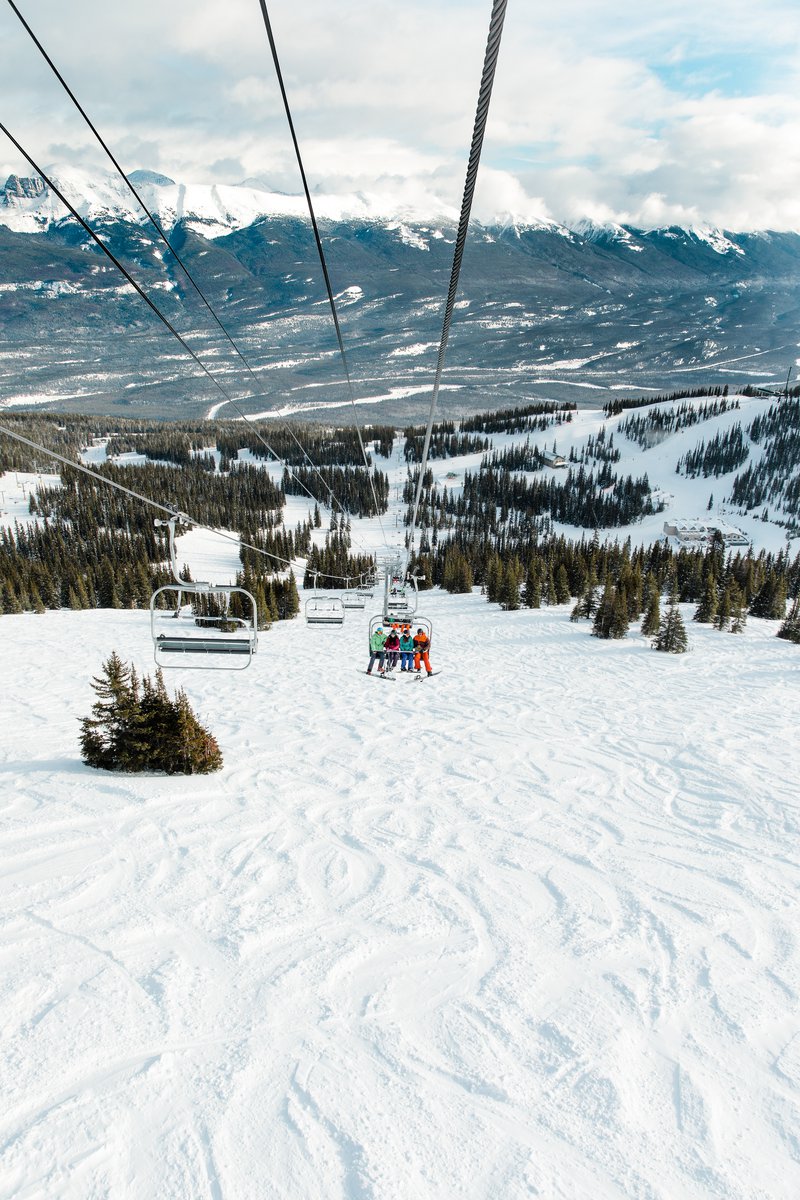 Variety
With 91 runs that are divided (category-wise) almost equally between novice, intermediate, advanced and expert level, there's something for every member of the family at Marmot Basin. And if grandpa wants to do just a few runs and call it a day, there are three cozy mountain chalets to serve him too. But for those with the skills and double-black-diamond-and-beyond level of confidence, Marmot's Tres Hombres area is a steep, north-facing, treeless slope that descends 367 vertical meters (1,204 feet).

Programs
Choose from daycare only options to all inclusive packages which include lessons and rentals. For pure childcare, the Little Rascals Nursery takes children 19 months to 6 years old. For programs that are part childcare, part ski/snowboard lessons, check out Tiny Tracks or Marmot Mites.
A common review of the nursery describes the general attention to the children. It becomes like family, with warm relationships developing between the staff that are teaching or working in the nursery, and the regular guests.
Or, if your tykes have zero interest in skiing and you'd prefer they stay off the hill then My Jasper Nanny is a great option for childcare that makes the most of Jasper.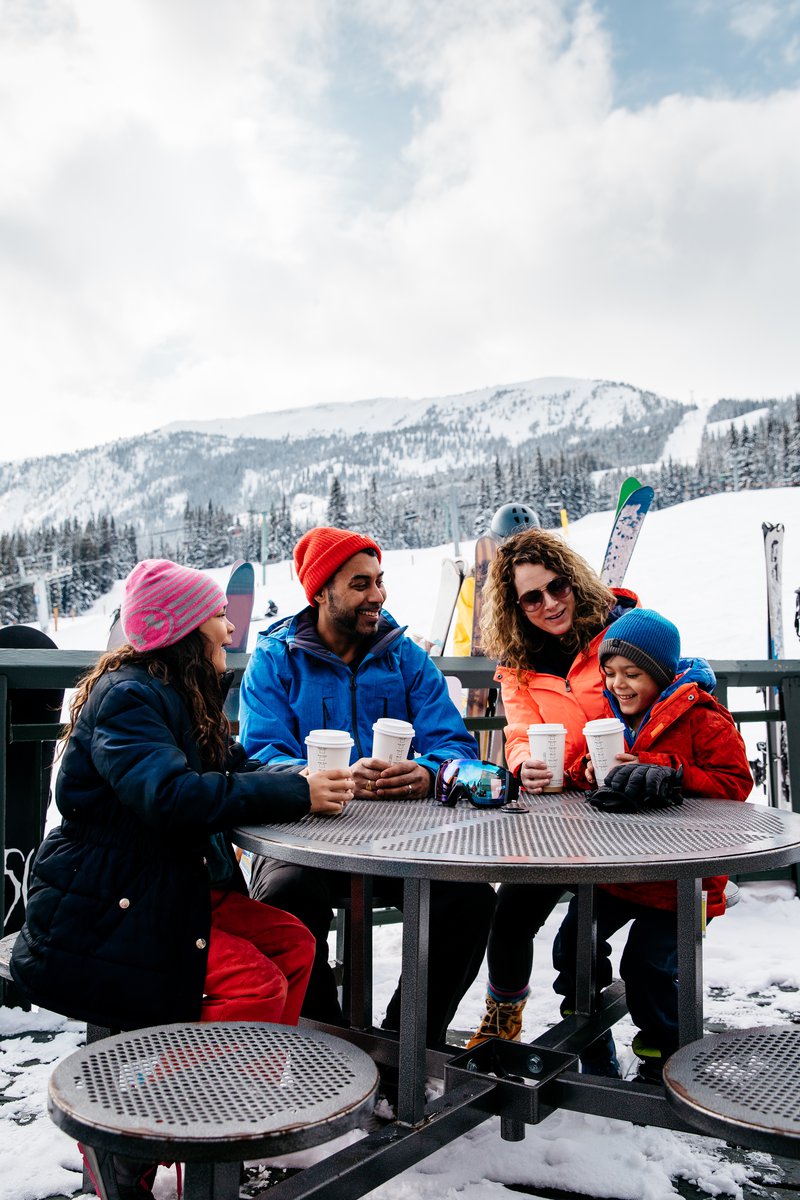 Ambiance
Don't fancy spending half your entire ski day waiting in lines (much less with pint-sized potential whiners in tow)? Marmot Basin is renowned for almost never having lift lines. You won't feel crowded on the slopes, and you'll spend more of your day at the ski hill actually skiing. In fact, many international skiiers who are accustomed to spending hours waiting in lift lines are surprised at how tired they are by noon, since they'll have done their normal number of runs in half the time they usually do.
Marmot Basin's unpretentious atmosphere is also largely the reason that Jasper was voted North America's best ski town in 2018 by USA Today readers. There's no outdoor bar with a DJ blasting music at the base of the mountain. And chances are, your families will find new family friends on the hill.