The only things more deliciously seductive than our mountains are our restaurants (raise your hand if you saw that coming).
Jasper's family-friendly culinary history and drool-worthy après-ski scene have for years helped explorers fuel up for adventure. But whether you're filling the tank in preparation for a hike or just savouring the simple pleasures, you're always welcome at our table.
When deciding where to dig in, we highly recommend the ten following eateries.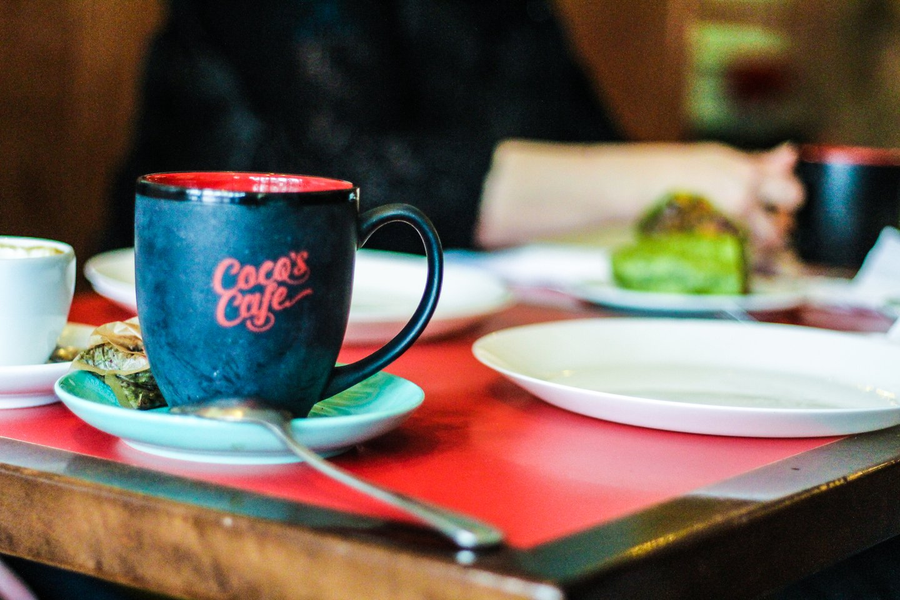 Great coffee, fresh bread, artsy vibe; what more could you want from a friendly neighbourhood cafe? Coco's is a cherished local java joint that prides itself on being a welcoming refuge for all, and offers tons of vegan, vegetarian and allergy-friendly options. Carnivores will also find plenty to sink their teeth into (including the famous Coco's Breakfast Wrap) and bread buffs would be remiss to not try a slice of artisanal sourdough loaf, made daily from scratch. Make your order 'to stay' and enjoy the intimate, colourful vibe inside, made all the more unique thanks to featured creations from local artists, or bask in the sun on the sidewalk patio.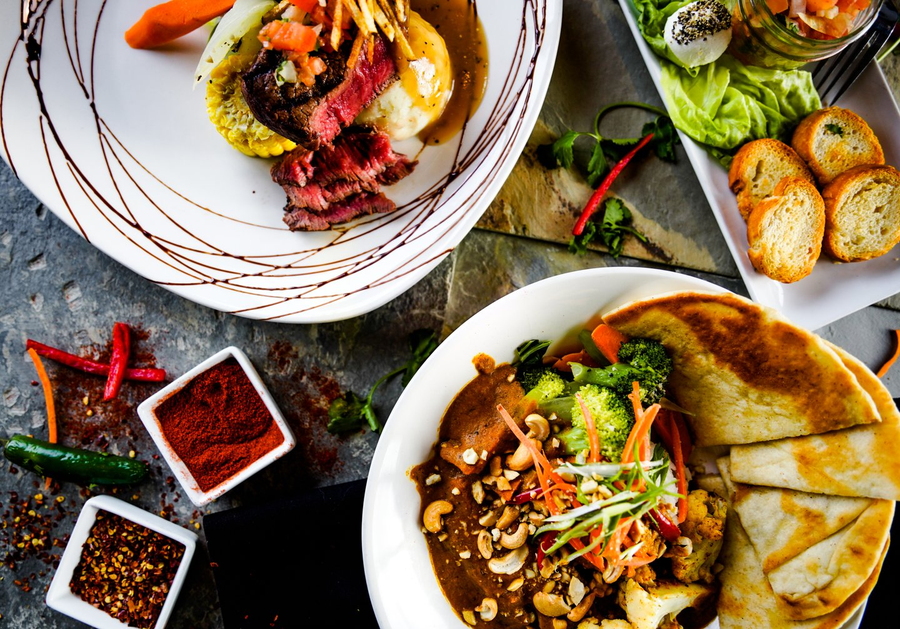 Globally inspired and wickedly delicious, this funky family restaurant offers a diverse menu bursting with fresh ingredients and creative flare. Cocktail lovers will find plenty of refreshment options (the Northern Lights cocktail is as beautiful as its namesake). Carnivores will delight in the Malevolent Meatloaf — a perennial favourite and classic Alberta dish made with bison and wild boar. Vegan and gluten-free diners will melt over the Karma Curry. Still hungry? The cowboy sushi is great to share as a starter, while the Deadly Desserts will, as the name suggests, send you straight to heaven.
Welcome to the ultimate Canadian foodie experience. This unpretentious yet artful "cabin in the woods" restaurant (located a lovely 10 minute bike ride outside downtown Jasper), serves up gourmet Canuck cuisine: regional products such as AAA Alberta beef, elk, bison, wild boar, and rainbow trout are complemented by mountain views that seem close enough to touch from Tekarra's sunny patio. Get even more stunning views by having your artisanal charcuterie board and drinks served picnic style on the fully-licenced ridge that overlooks the Athabasca River. Families will appreciate the playground next to the restaurant, where energetic kids can work up an appetite before sitting down to eat. Open only in the summer.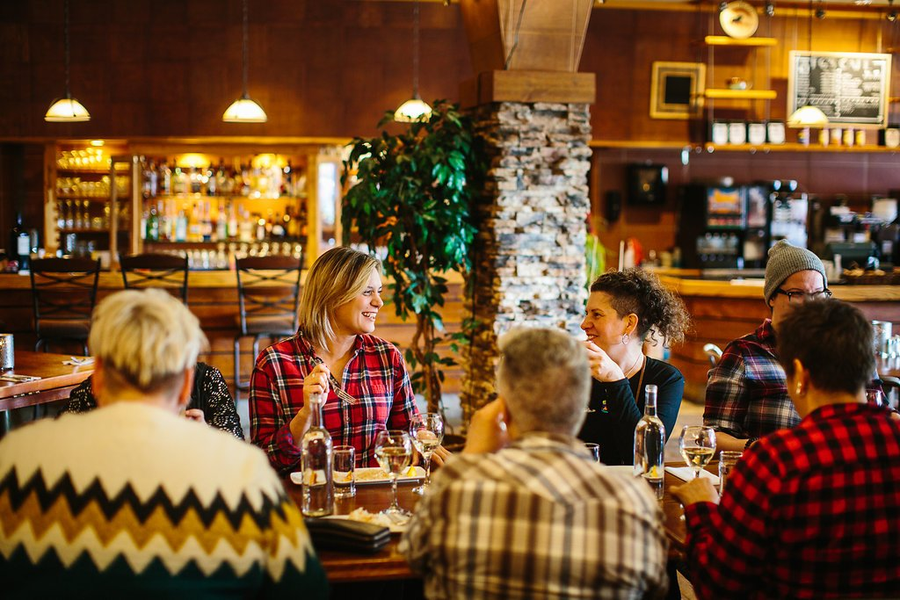 Foodies, history buffs and cultural explorers will all find something to love about this new culinary experience. Led by longtime local Estelle Blanchette, Jasper Food Tours introduces diners to Jasper through storytelling, while also filling your belly with delicious food and drink. The daily, year-round three hour walking and eating journey takes participants to four local restaurants (which remain a mystery until you arrive at their door) and many Jasper landmarks (total distance walked is 1.5 km). The menu is kept a surprise, but includes wild game meats, local brews, Canadian classics and globally-inspired treats (note: it can be customized in advance for vegetarian and gluten free preferences). Packed with fascinating facts and local stories (and capped at twelve people per excursion) each tour feels like a fun and intimate afternoon out with friends. Bonus: you'll finish stuffed.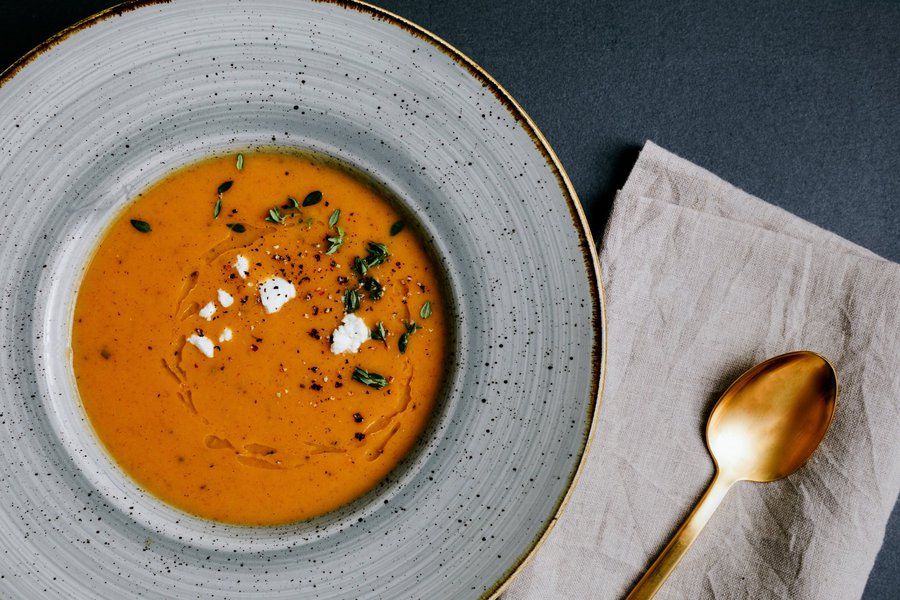 Capture the timeless warmth of comfort foods with slow-smoked meats, handmade preserves, fresh local veggies. Follow the culinary footsteps of early explorers and sample delicacies prepared using handcrafted techniques like pickling, canning, curing and smoking while looking out on one of the most jaw-dropping wildernesses around. Stop in during the day for coffee or a quick bite (to-go picnic lunches are also an option) or enjoy an evening meal with a side of live music and campfire storytelling. Alberta-sourced meats dominate the menu, and are prepared according to the chef's unique take on Southern smokehouse traditions.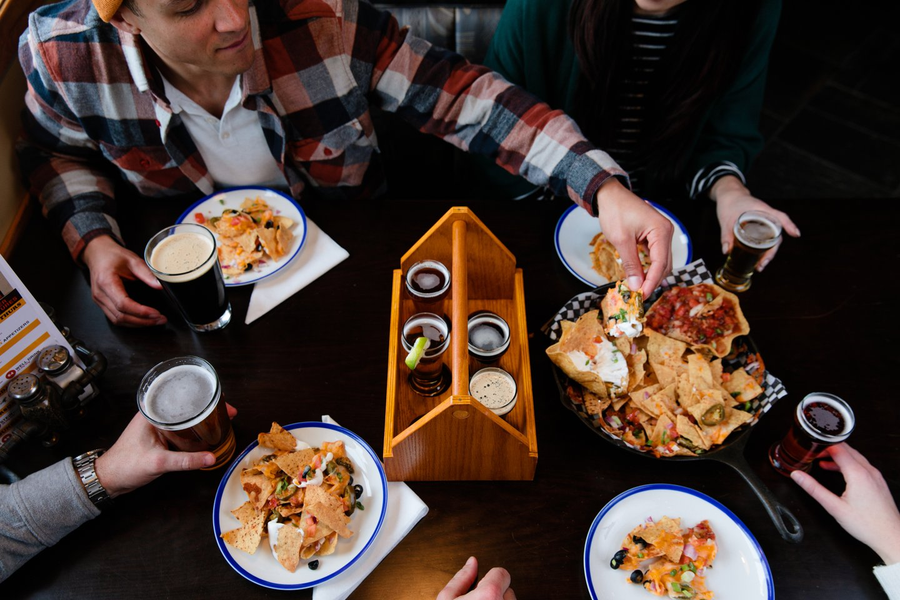 Most days of the week, at select times of the day, the pleasant smell of freshly boiled barley wafts through the restaurant known around town as simply The Brewpub. As the first brewery to open within a Canadian national park, it uses real glacier water (and all the minerals that come with it) as the base for its many craft beers. And thanks to a recent top-to-bottom renovation, the Brewpub's decor has stylishly stepped back in time too and evokes a cozy 70's-retro-meets-barnyard-chic-aesthetic. Between May and September, chow down on its upscale pub fare on the large patio, complete with heaters and generous awning coverage.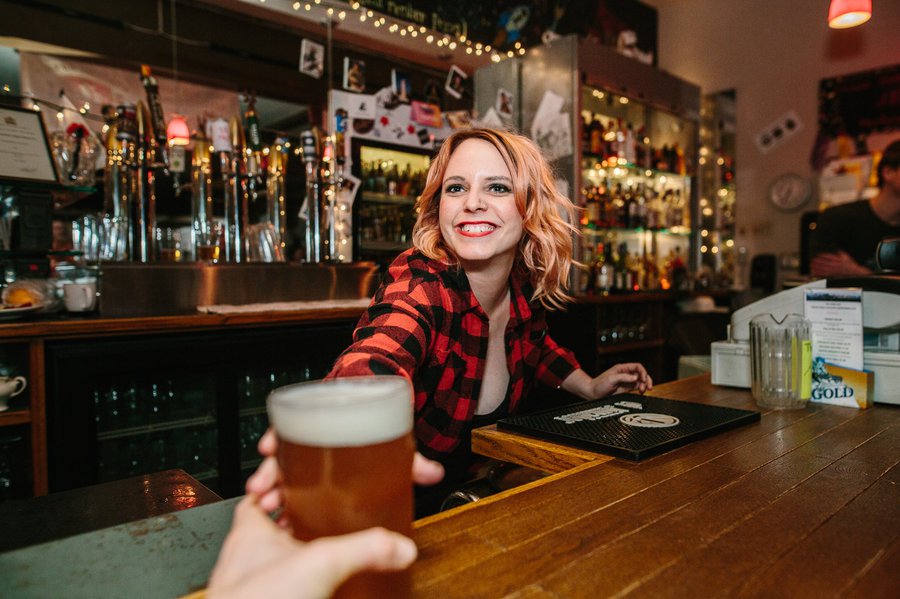 The Jasper Royal Canadian Legion is a unique service club and community organization in Jasper National Park. Serving up delicious pub-style food, live music and Jasper's largest selection of craft beers on tap, the 'Stand Easy Lounge' has been recognized as one of the best small music venues in North America and is sought out by up and coming and established musicians. And with free pool, foosball, darts, and big screen TV's, there's no wonder why this is a favourite local watering hole. Don't miss Friday Night Jam Nights, starting at 8pm, and pub trivia every Tuesday night.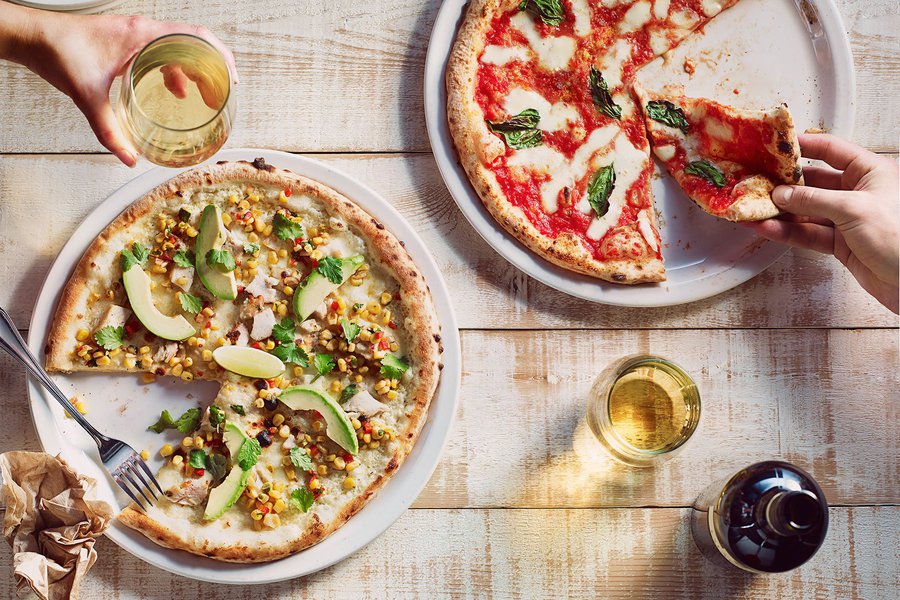 As they do in Naples, Italy, this pizzeria uses only highly refined, imported '00' Caputo flour to make their dough. The pizzas are hand-stretched and tossed to create a soft and crispy thin crust that is naturally low in gluten and easy to digest. The sauce is made from imported tomatoes from Southern Italy's Campania region. Their low acidity and natural sweetness make for a rich, caramelized sauce. The fresh fior-di-latte whole-milk mozzarella used as a topping on all their pizzas is known for its creamy texture. The pizzas are then baked for 90 seconds at 900 degrees Fahrenheit in a traditional, fire-roasting Italian pizza oven. Drool.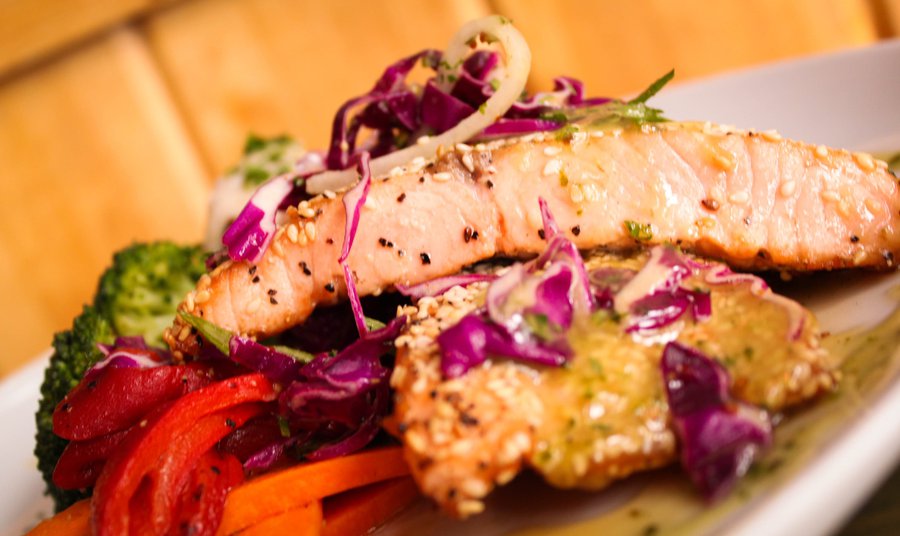 Downstream Restaurant and Lounge was recreated in 2008 by local owner Sotirios Korogonas as a concept for a modern restaurant and lounge that captures Jasper's mountain town spirit and casual feel. Executive Chef David Gomez and his dedicated culinary team fashions fresh and innovative plates, with a dedicated attention to detail and passion for excellence.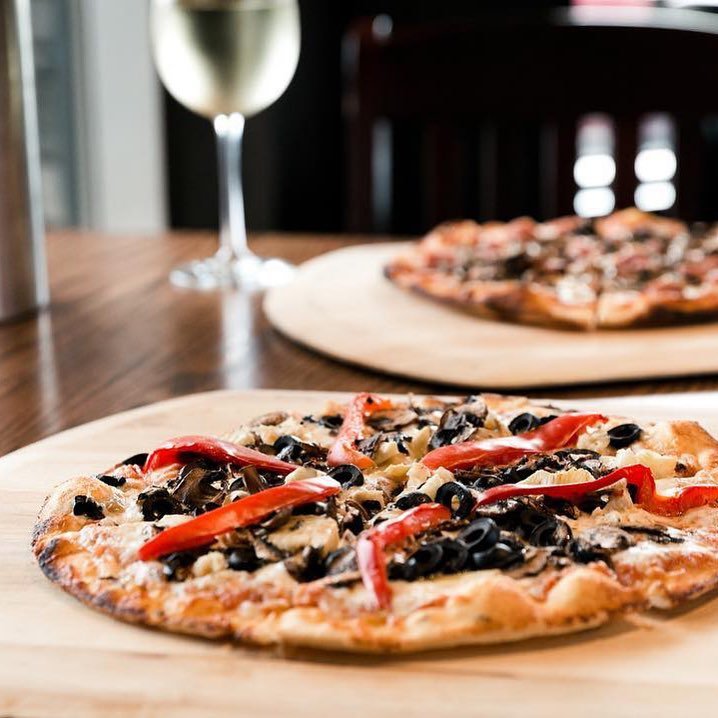 Pizza from wood burning and traditional ovens elevates this casual dining restaurant, as does its enviable, newly renovated rooftop patio (which also boasts rain cover, washrooms and its own dedicated bar). Not in the mood for pizza? The menu also offers up a variety of options like burgers, pastas, salads, steaks, wings, fresh salsa & chips, and calamari. Family friendly and perfect for large groups, sports teams & big families. Well behaved dogs are welcome on the front patio too.