"I don't personally believe in an afterlife but if there is a heaven, this is it."
- Google Reviewer
We'll be the first to admit that we go a little heart-eyed when the topic of Marmot Basin ski resort comes up, but we're clearly not alone. Marmot Basin has no shortage of good reviews (nearly a thousand skiers and snowboarders have given it an average rating of 4.7 stars out of 5 on Google), but the one above might be our new favourite.
When it's not charming people with its stunning views, this beloved ski spot (known locally as 'the hill') is winning accolades far and wide. It was ranked by Home-To-Go as the best, most affordable ski resort in North America and helped establish Jasper as the best ski town on the continent.
Need more convincing before you join the fan club? Here's ten facts – some maybe a little surprising, some just neat – about Marmot Basin that'll help you realize that yes, it is in fact possible to have a crush on a ski resort.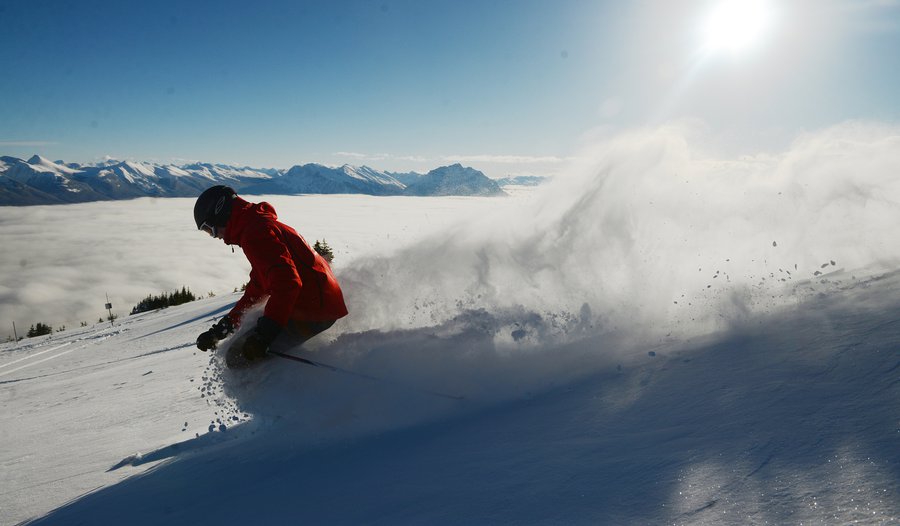 Highest base elevation of all Canadian ski areas
It might go without saying that when atop a mountain you're going to be quite high up, but Marmot Basin takes high elevation skiing to a whole new level (both literally and figuratively). At 1,698 metres, the ski chalet at the base offers incredible views of surrounding mountain ranges, to say nothing of the panoramic extravaganza that awaits at the upper lift drop-off.
Marmot Basin's ski season can last as long as six months
Partly thanks to its high elevation, Marmot Basin enjoys a longer season (and better, fluffier snow) than most ski resorts. Usually open from November to May, the mountain averages over 450 centimetres of fluffy Alberta powder every year. Pro tip: if you haven't yet experienced the joy of spring skiing, then you are missing out.
Longest high-speed quad chair in the Canadian Rockies
The signature chairlift at Marmot Basin is the Canadian Rockies Express (CRE). This giant lift travels 2.3 kilometers in under 8 minutes and shuttles skies and snowboarders to a zone that provides centralized access to all the hot spots of the mountain.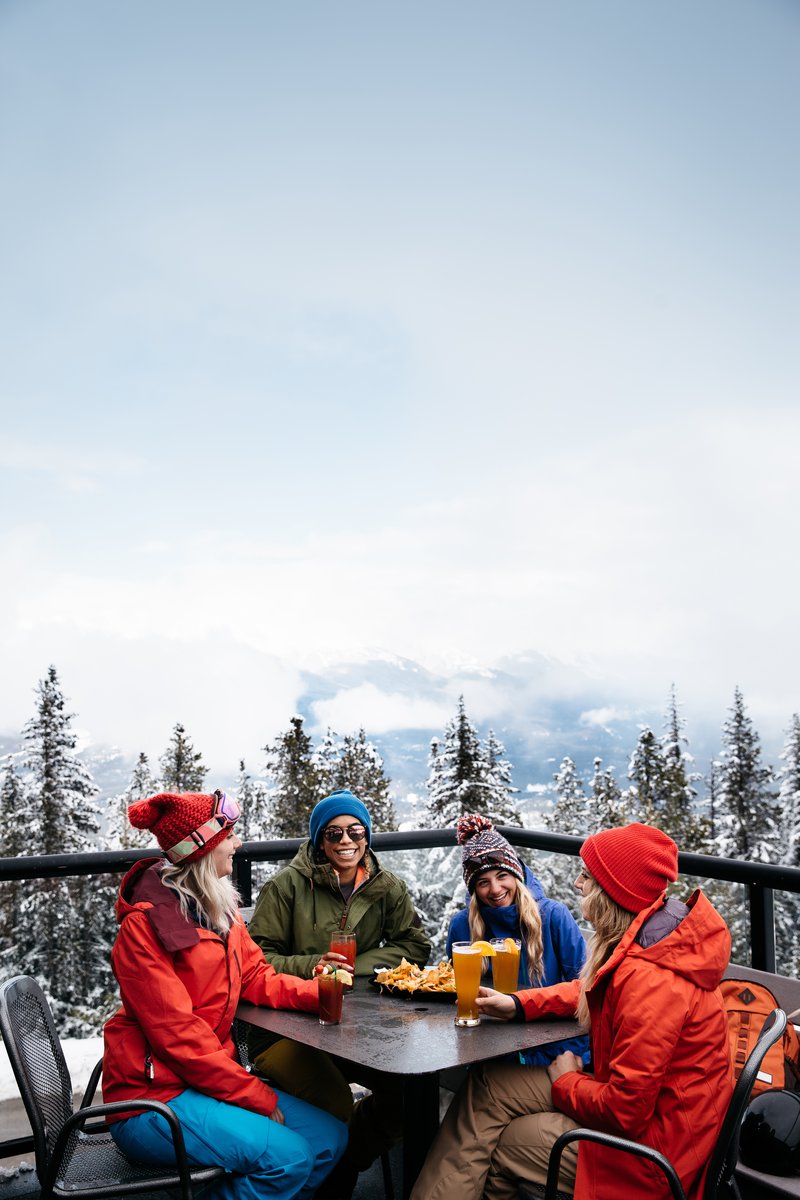 History with the army training
Before it became a hotspot for powder hounds, the area played host to a very different demographic. In 1942 the British army used Marmot Basin for alpine training manoeuvres requiring a crude trail for snowmobile and snow cat transportation of the troops.
Water sourced from underground mountain streams
Marmot Basin's water supply comes from natural, underground streams on the mountain that flow year-round. All excess water not used in the operation continues down to the Athabasca Valley and all wastewater undergoes treatment to ensure the maintained health of the watershed.

Frequent temperature inversions
Usually, the higher elevation you are, the lower the mercury drops. But not always. Thanks to a fun scientific effect wherein cool air sometimes gets trapped beneath a layer of warmer air (the inversion layer) then Marmot Basin can experience temperatures that are 10-15°C warmer at mid-mountain than in the town of Jasper.
Marmot Basin is super family-friendly
Hitting the hill with tots in tow? No problem. Marmot has tons of family-friendly programming and infrastructure, including the School House Chair and Learning Area, Marmot Kids' Camps, the Discover/Never Before Family Package, and Marmot Mountain Clubs. The on-mountain Little Rascals Nursery is temporarily unavailable until further notice, but usually welcomes children aged 19 months to 6 years.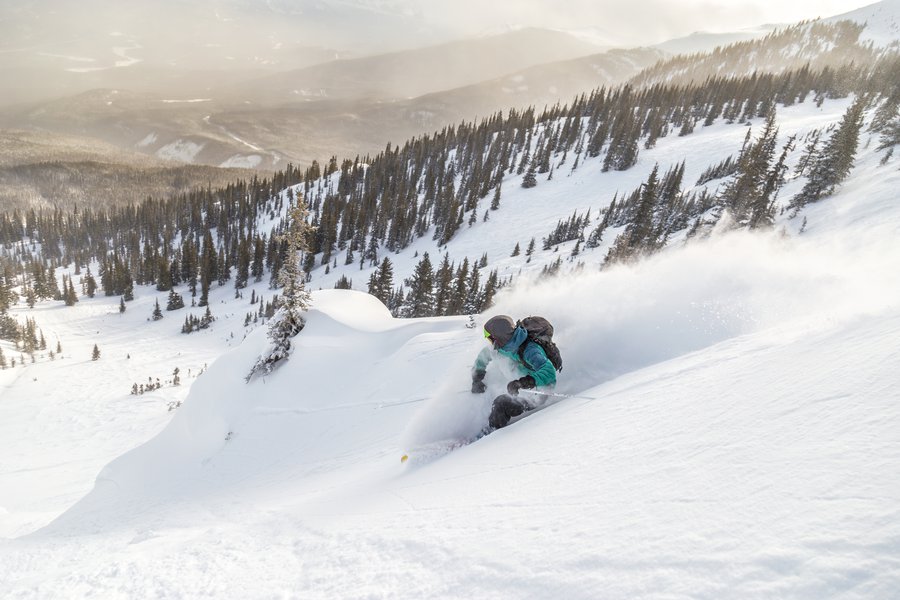 Almost an even split between different skill levels
Of the 91 runs at Marmot Basin, 30% are rated for novices, 30% for intermediate skiers, 20% at the advanced level and 20% for experts. The newest expert terrain—Tres Hombres—is a steep, long, and wide open bowl that sits on the north face of the mountain and was named after 1970's ski bums. Also don't miss the two terrain parks, if jumps are your thing!
Multiple webcams monitor conditions
Marmot Basin ski resort is only a scenic 20 minute drive from the town of Jasper, but if you want to scope out the mountain without even leaving the comfort of your bed you can check the multiple webcams streaming on their website. Stationed at multiple areas – upper mountain, mid-mountain, and two at lower mountain – there's also a high definition 360 degree webcam that points out certain landmark mountains and features.
Marmot Basin is open for the 2022/2023 season! Get half price lift tickets all season long with the Marmot Escape Card, or scoop the Mountain Collective pass for deals at 25 of the world's top ski destinations.