Think skiing is just a winter sport? Think again! Get the best of both worlds with spring skiing, when fluffy snow meets warmer temperatures.
We love winter. About that we want to be perfectly clear. After all, Jasper's coldest months hold beauty and wonder and the skiing is bomb. Capiche? Okay good now that that's out of the way, let's have a little chat about the absolute glory of spring skiing, and explain why you are missing out if you don't plan to hit the slopes over the coming months.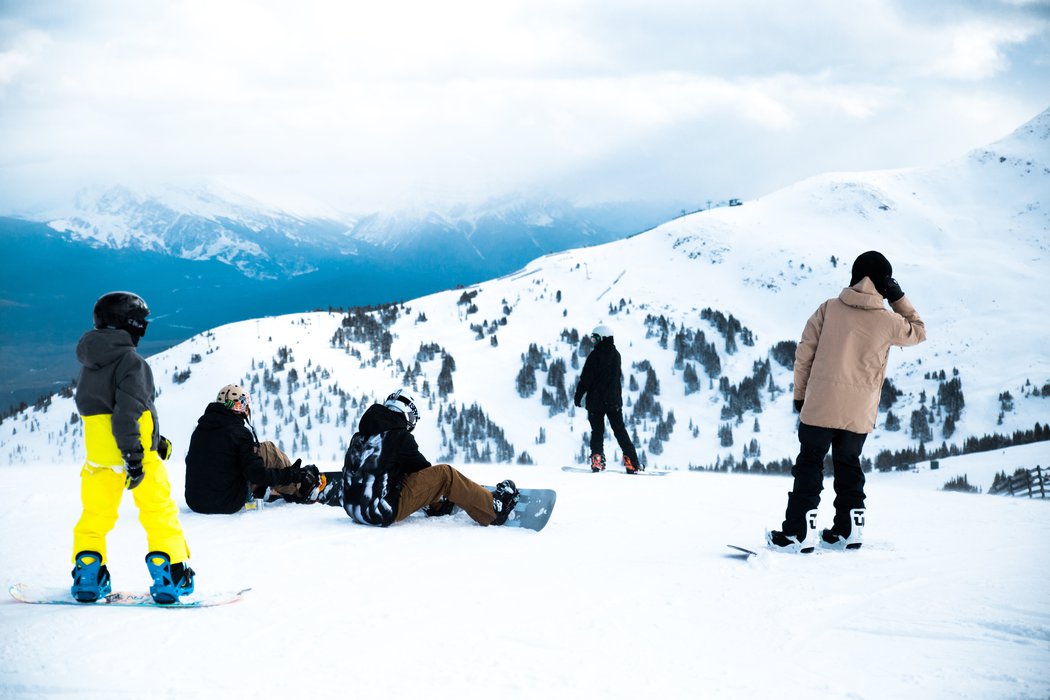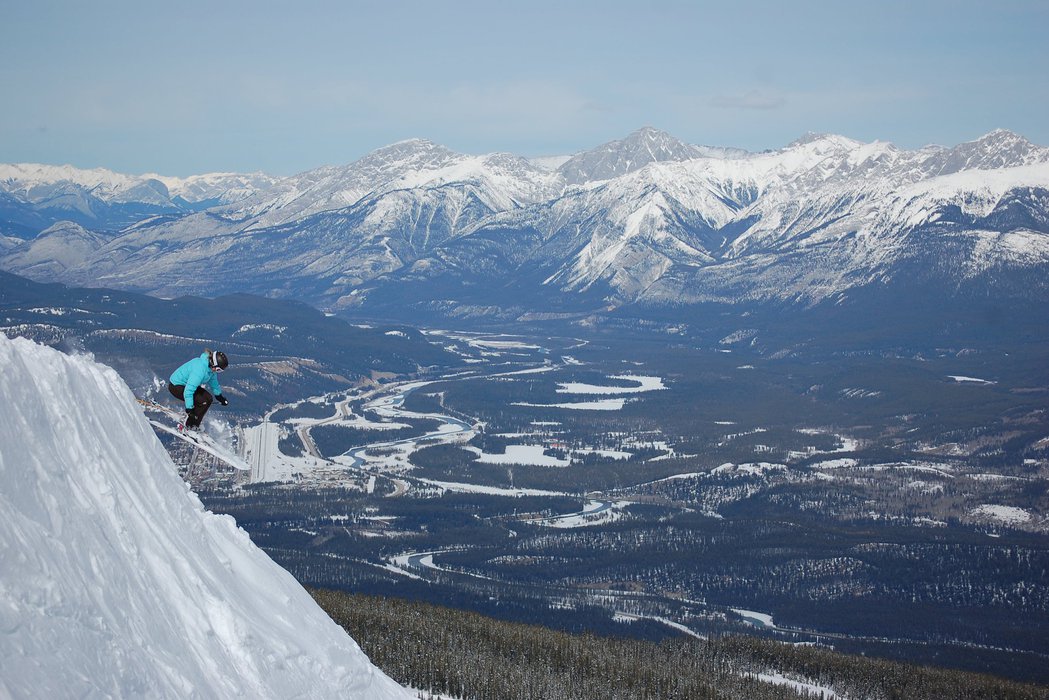 1

Great Snow

In Jasper, the arrival of sun rays doesn't mean no more snow play. With its high elevation and northern latitude, Marmot Basin ski resort boasts a fresh, fluffy blanket that covers the mountain all the way into May. Over 400 cm of natural snow falls on the mountain throughout the entire ski season. And should a dry spell occur, a state-of-the-art snowmaking system helps fill the void and keeps the slopes sparkling.
2

Warmer Temperatures

This almost goes without saying, but as winter winds down the mercury will rise and coats will start to come off. Skiiers and boarders slap on the sunscreen, ditch the bulky layers, and enjoy the vitamin D as they zoom beneath bluebird skies. Of course, don't forget to wear some clothes - wind chill is no joke! Also, public decency.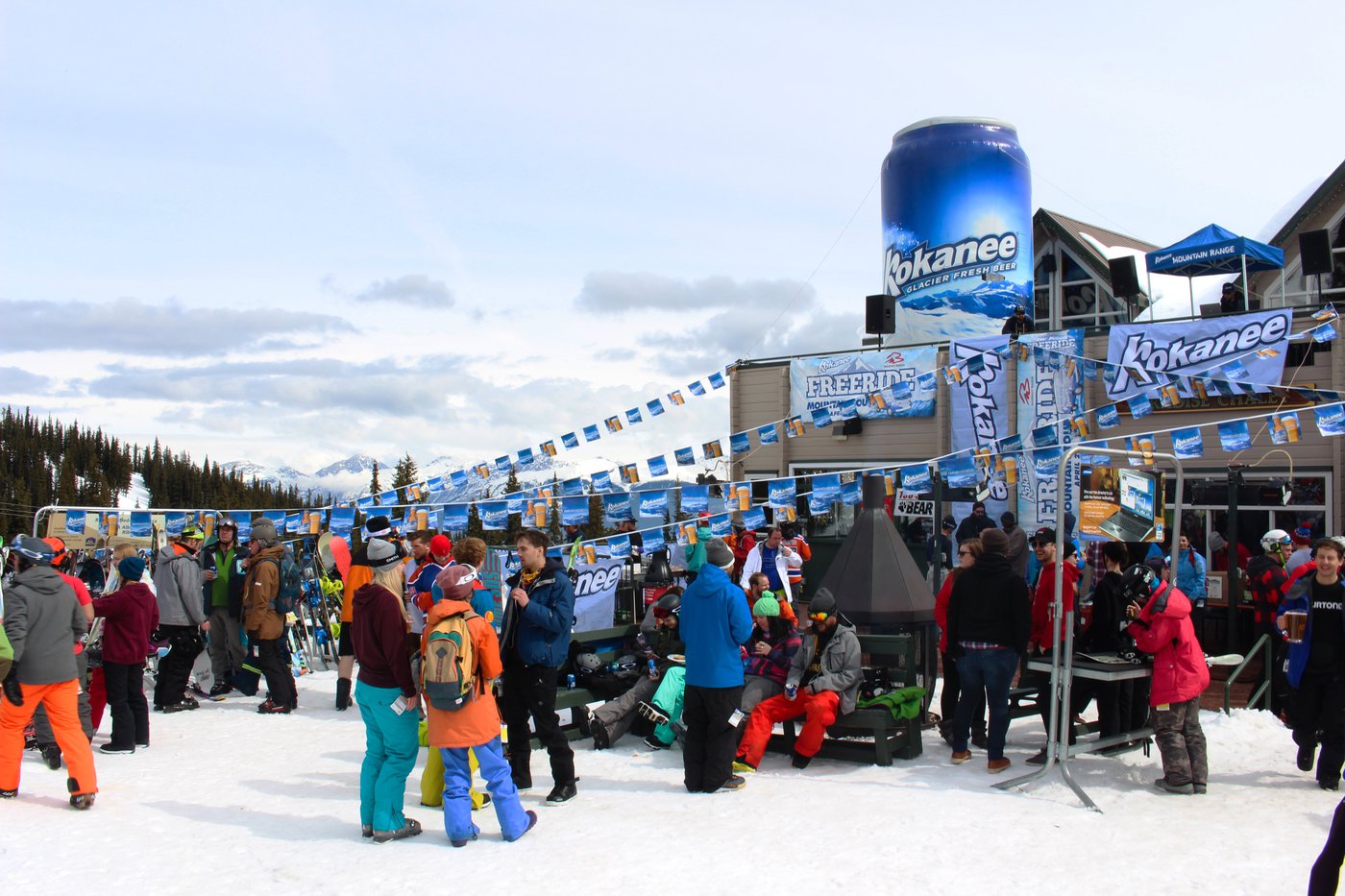 3

Rocking Parties

Celebrate the changing seasons like you mean it -- with a party on the mountain! Spring at Marmot is bopping, with events scheduled all through April. The Kokanee Freeride (April 13) will feature a BBQ lunch and live music on the mid-mountain paradise chalet patio, and Jasper Pride Weekend (April 25-28) will include costumes, a pride-coloured Fun Run, Parade and a DJ party to the mountain. Finish off the season with the Aloha Cup (April 20), a non-traditional race that features more hawaiian-themed costumes than you can shake a lei at.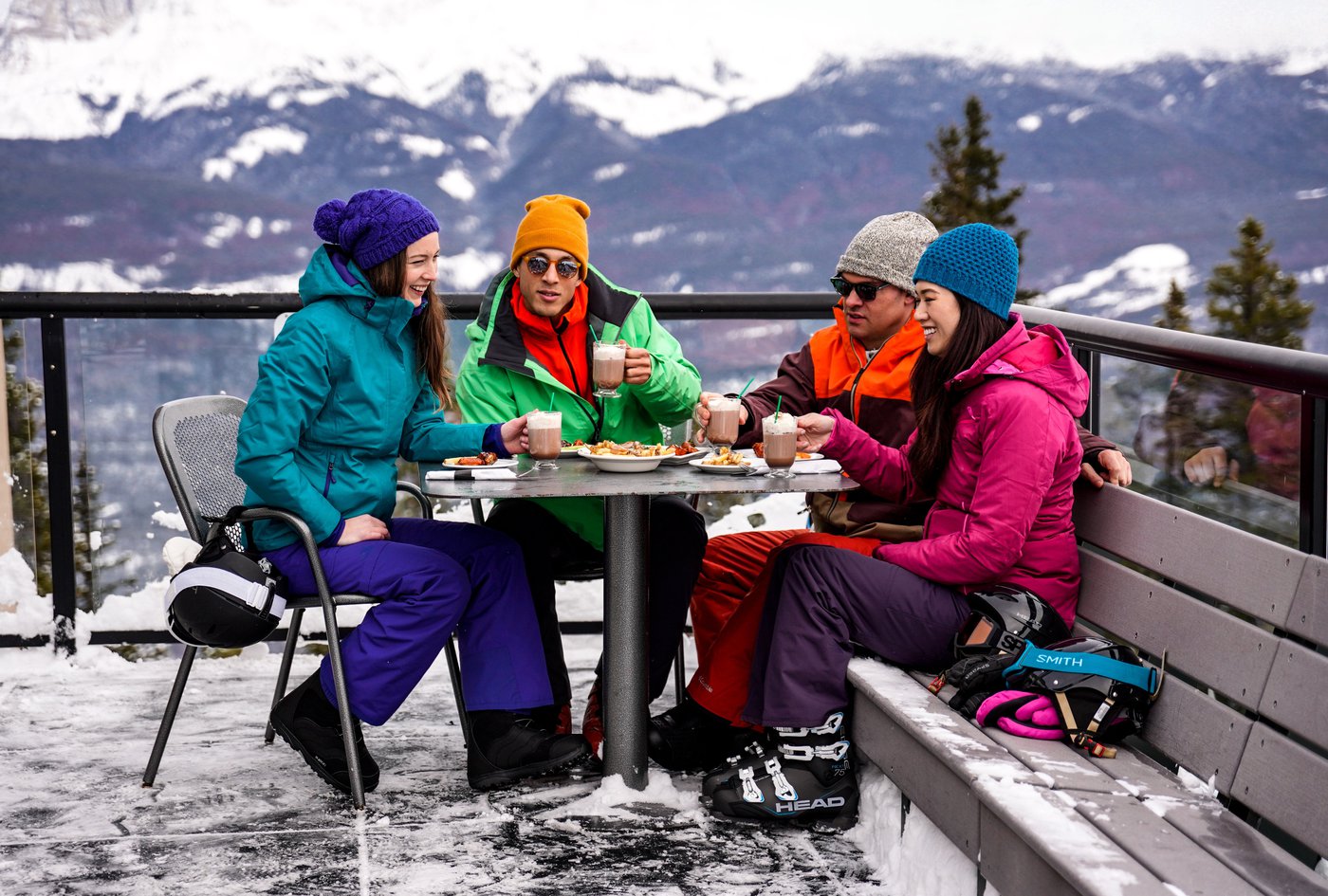 4

Patio Views

In addition to helping snow conditions, Marmot's northern latitude means that as the seasons change the sun sticks around for much longer, and those long, sunny spring days are made all the better with a meal on the main chalet's patio. Although the stunning views of the surrounding mountain ranges are the same sights that grace skiers on their way down the mountain, there's something extra pleasing about soaking them up alongside a fresh pint of beer with the sun on your toque-free face
5

Deals & Discounts

As winter winds down, expect steep discounts on seasonal gear like skis and snowboards! Already equipped? Deals will still be here for the taking with awesome ski and stay hotel package deals and Marmot Basin spring specials. Pro Tip: Season Pass holders and Marmot Escape Card holders both receive 30% off Jasper Skytram tickets all season long.