Drive one of the most famous roads in the world without having to worry about the actual driving part.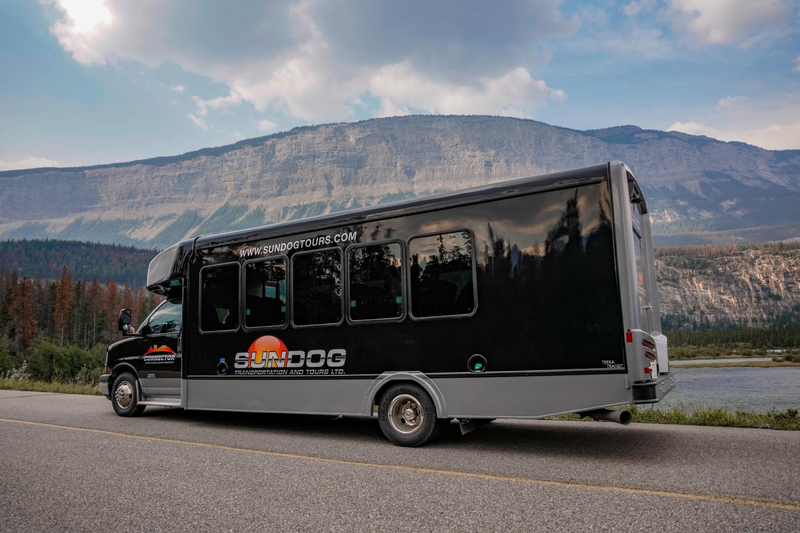 No car, no problem. The Icefields Parkway is a winding, jaw-dropping journey that connects two of Canada's most beloved national parks. Most travellers drive the road themselves, but now, on Mondays and Fridays throughout the month of July, there's a convenient option for people looking to let someone else take the wheel. SunDog Transportation and Tours is offering a shuttle service between Jasper and Banff, with a stop at famous Lake Louise along the way.
For the entire drive (duration ranges from 2.5 to 4 hours) passengers can focus on soaking in the scenery through the bus's massive sightseeing windows and let the friendly, experienced drivers focus on the road.
Other on-board nice-to-haves include bathrooms, comfortable seats, wifi, usb chargers and separate luggage storage area (all guests can have one carry-on, one suitcase and one personal item; additional charges apply for additional/oversize luggage).
Concerned about potentially having to make last-minute changes to your travel plans? SunDog's no fuss policy allows you to cancel your shuttle booking up to 24 hours before your trip for a full refund.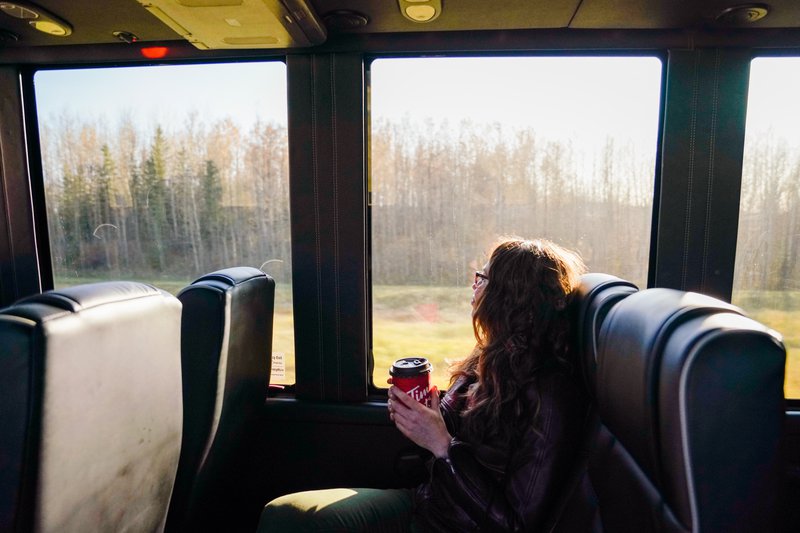 Schedule
From Jasper: the shuttle departs Jasper at 7:30 a.m., arriving in Banff at 12:30 p.m.
From Banff: the shuttle departs Banff at 2:30 p.m., arriving in Jasper at 6:30 p.m.
Pre-booking is highly recommended. Walk-up passengers welcome, however ridership will depend on availability of seats at that time. Please be ready 15 mins prior to departure time from each location and speak directly to the coach driver regarding ridership.
Other SunDog Services
Other shuttles are available connecting Jasper to Hinton, Edson, Edmonton, Calgary. Private transportation in luxury vehicles is also an option. And if your focus is less on getting from A to B and more on exploring the national park itself, SunDog's wide variety of guided wildlife and sightseeing tours are excellent ways to deepen your understanding of the mountains.