Looking for the ultimate road trip? It all starts in Jasper. The Icefields Parkway, also known as Highway 93, is an epic stretch of road connecting Jasper National Park to Banff National Park and beyond. Named by National Geographic as the "Drive of a Lifetime" and frequently deemed one of the world's most awe-inspiring trips, the Icefields Parkway is a popular year-round passage connecting Southern Alberta to Jasper National Park.
Now is your ideal time to explore all the wonders that the Icefields Parkway has to offer, as we celebrate the 75th anniversary of this historic roadway.
In light of this exciting occasion, we've compiled some pit stops, viewpoints, hikes and activities to make your trip on the Icefields Parkway as spectacular as the drive itself! If you're seeking scenic vistas, hairpin turns, rogue wildlife, and cool attractions – look no further – your Alberta adventure begins at 'Mile Zero' of the highway, in the heart of the town of Jasper, Canada.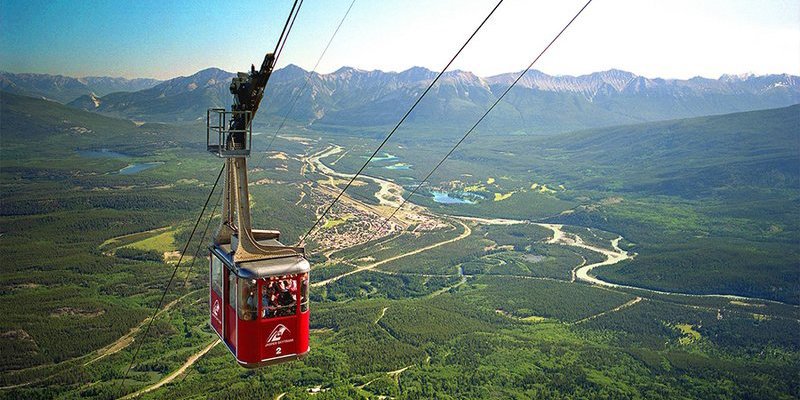 Ride the Jasper SkyTram and ascend to the peak of Whistlers Mountain. As your tram touches down at an elevation of 2,227 metres, prepare to gain a whole new perspective on the Canadian Rockies.

Km 9: Valley Of The 5 Lakes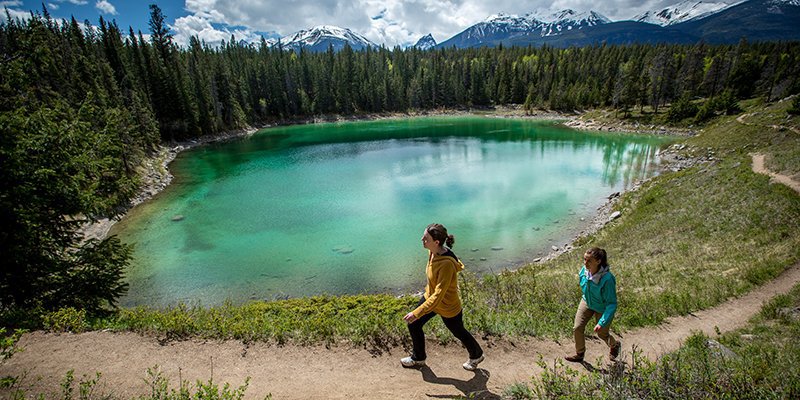 An epic day hiking option, The Valley of the Five Lakes hike offers clear lakes with stunning shades of jade and blue. With the circuit clocking in at just under 5km, the journey only takes 1 to 2 hours to complete.
Km 31: Athabasca Falls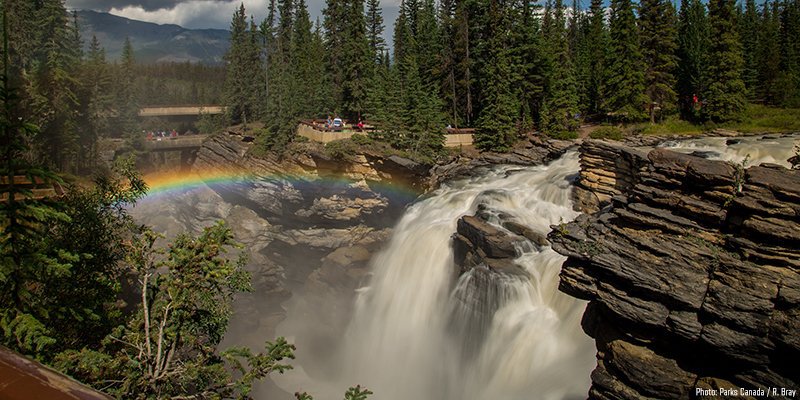 A powerful and picturesque waterfall, Athabasca Falls is known more for its force than its height. The large quantity of water falling into the gorge will make you feel small and insignificant – but in a good way.

Km 54: Sunwapta Falls
Sunwapta Falls is stunning from any angle. Explore the tiny island of trees just before the falls, walk across the foot bridge for a better view, or venture along the trail until you reach the lower falls. Sunwapta Falls Rocky Mountain Lodge is a great place to stop for lunch, or even a rustic overnight stay!

Km 96: Tangle Falls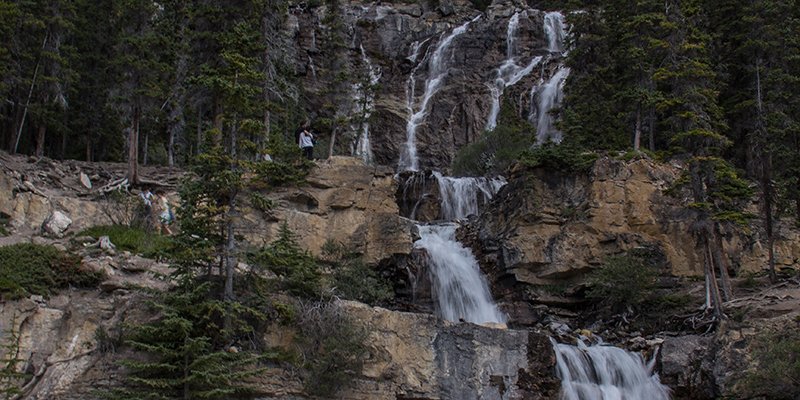 Tangle Falls may be the most photographed waterfall along the Icefields Parkway due to its incredibly easy access. The falls spray 114 feet in as many as half a dozen braids down a broad cliff before dropping over three more consecutive tiers – we'd call that impressive.
Km 97: Jasper Glacier Skywalk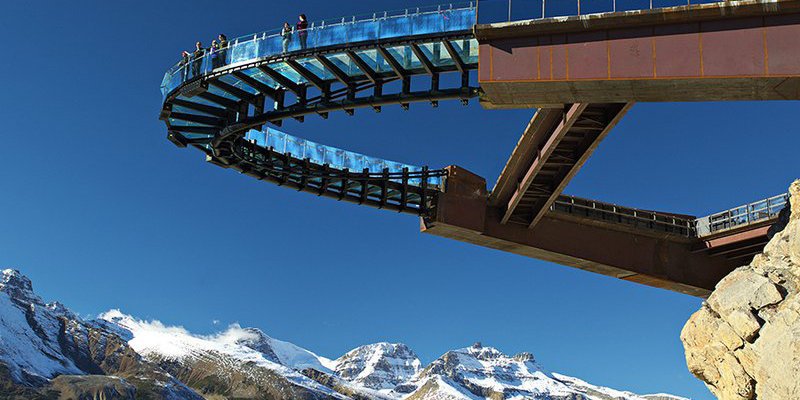 Get your adrenaline pumping and experience a beauty beyond imagination from this glass-floored observation platform 280 meters (918 feet) above the Sunwapta Valley in Jasper National Park. A breath-taking way to appreciate the Canadian Rockies, The Glacier Skywalk is a must-stop on any adventurer's itinerary.
Km 104: Columbia Icefield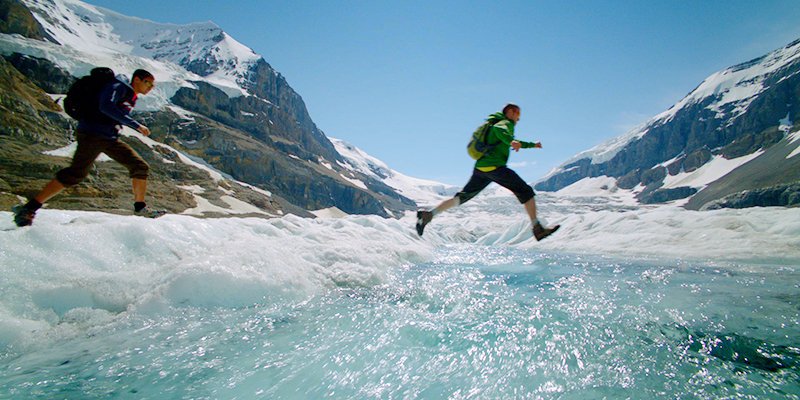 Embrace the role of a pioneer on Brewster's Glacier Adventure Tour as you voyage to the surface of the Athabasca Glacier by Ice Explorer; a massive vehicle specially designed for glacial travel. Learn fascinating information about glaciers, icefields and their environmental impact from your experienced driver-guide during this one hour and 20 minute expedition.

Km 106: Wilcox Pass Red Chairs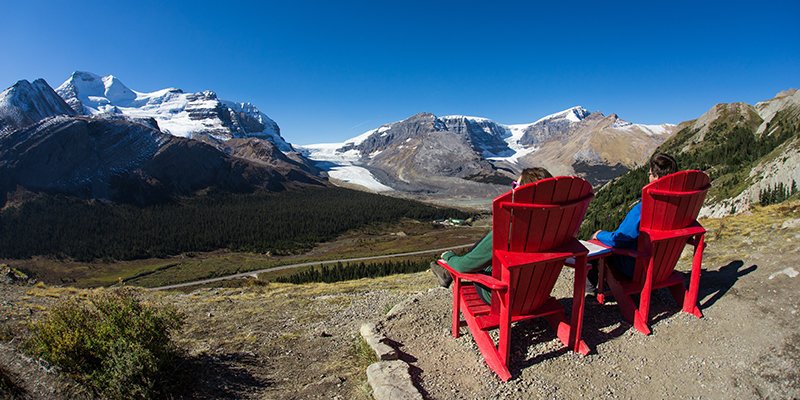 Possibly the most rewarding and certainly one of the most picturesque hikes in Jasper National Park, this 3-4 hour trail leads to a scenic lookout overlooking the Athabasca Glacier. Wilcox Pass is also home to Parks Canada's Red Chairs, so you can take a seat (and a cool photo) after your adventurous hike.
Km 124: Weeping Wall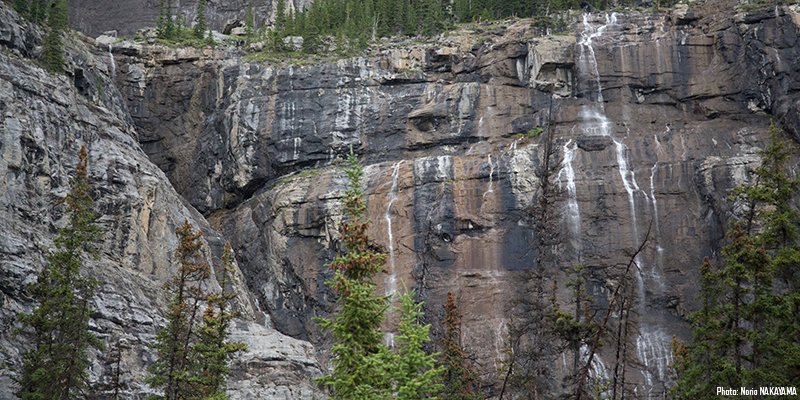 A famous waterfall resembling a mountain crying a river of tears, this natural wonder is a unique roadside stop. Located on Cirrus Mountain, the Weeping Wall tumbles more than 100 metres (330 feet) in a series of waterfalls whose main fall is called – go figure – Teardrop.
Km 159: Mistaya Canyon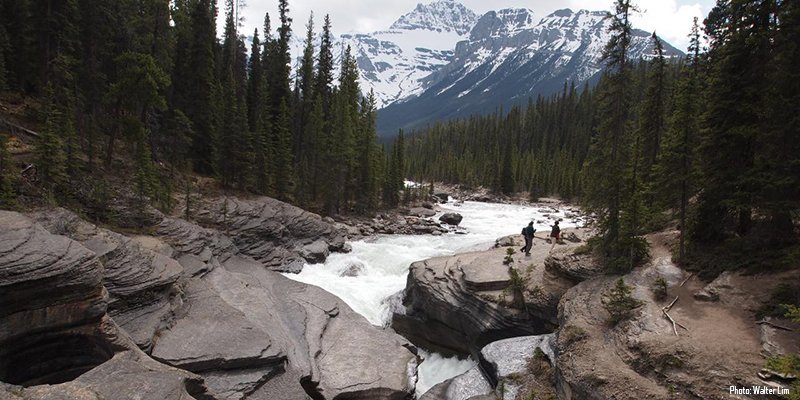 Mark your entry into Banff National Park by taking a short five minute walk from a roadside pullout to the scenic Mistaya Canyon. This steep-walled canyon has been carved through thousands of years of erosion, and is now home to thundering waters in the gorge below.

Km 190: Peyto Lake / Bow Summit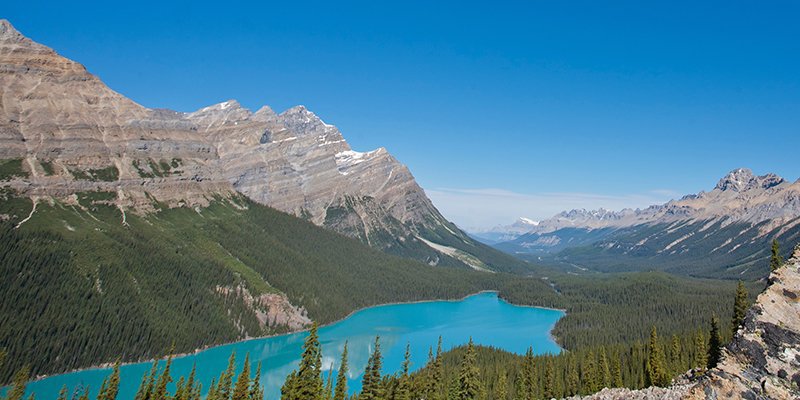 The lake was named for an early outfitter, "Wild Bill" Peyto. Located just over the Bow Summit at a high point along the Icefields Parkway, Peyto Lake is set far below in a deep glacial valley. This view is easy to reach along a paved trail.
Visiting the Icefields Parkway this summer? Share your favourite moments using #IP75 on Instagram, Twitter and Facebook.