We (and every other adventurer who appreciates the finer things in life) are drooling.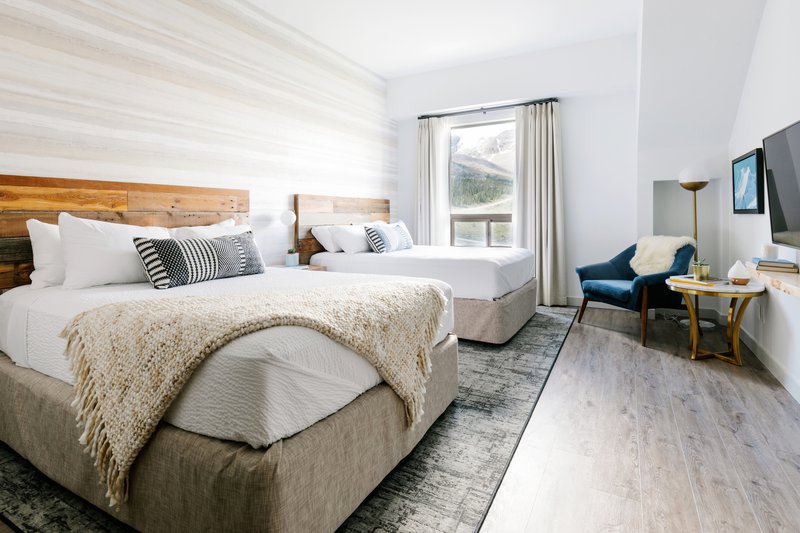 Sitting pretty beside one of Canada's most iconic glacier destinations is a newly reopened premium retreat that is more than just a remarkable comfortable place to lay your head at night. The Glacier View Lodge is an all-inclusive high alpine experience that offers exclusive and private evening access to the Athabasca Glacier and to the Glacier Skywalk the next morning before it opens to the public. It is the only accommodation along the Icefield Parkway of its kind.
The space, initially built more than 20 years ago, has been completely transformed under the direction of globally acclaimed Canadian design firm DIALOG. The hotel now includes 32 alpine-inspired contemporary guest rooms and an intimate lounge boasting floor-to-ceiling windows that look out on breathtaking glacier views.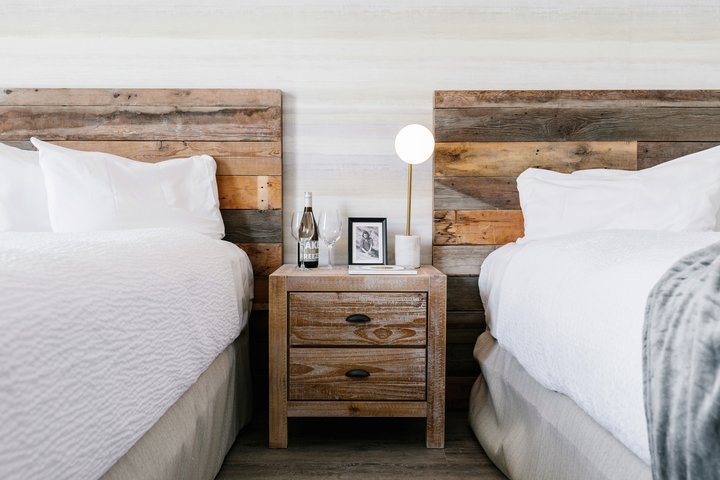 "This new retreat will enable guests to explore the ancient glacier and surrounding natural environment in an enriching and exclusive way,"
Dave McKenna, the president of Banff Jasper Collection by Pursuit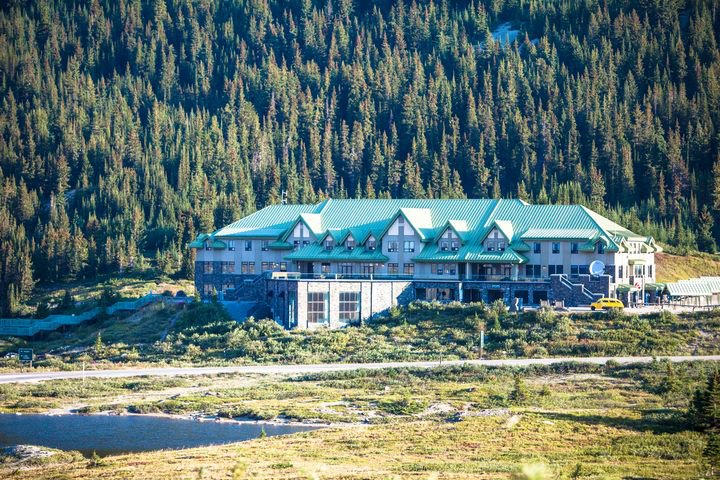 A stay at the lodge begins as you'd hope: with a champagne welcome reception, and evening glacier tour with canapés and mulled wine on the ice. Then, since once-in-a-lifetime experiences can really work up an appetite, guests move indoors for a three-course gourmet dinner featuring locally sourced cuisine at Altitude Restaurant, followed by live entertainment and stargazing on the expansive outdoor patio, where you can truly soak up the majesty of Jasper's Dark Sky Preserve (the second largest preserve in the world). The adventure concludes the next morning with breakfast and private access to the Glacier Skywalk, a fully accessible, cliffedge walkway that leads to a glass-floored observation platform extending 918 feet over the valley.
Located an hour from the town of Jasper, the Glacier View Lodge offers both mountain view and glacier view rooms. Open June 1 through mid-October, all-inclusive packages start at $450 per person. Learn more here.