Without hearty, nourishing food, enjoying adventure becomes a struggle. That's why, when executive chef Martin Brenner was crafting the brand new menu for the freshly overhauled restaurant at Maligne Canyon, he took inspiration from the simple, delicious fare that fueled Jasper's early explorers.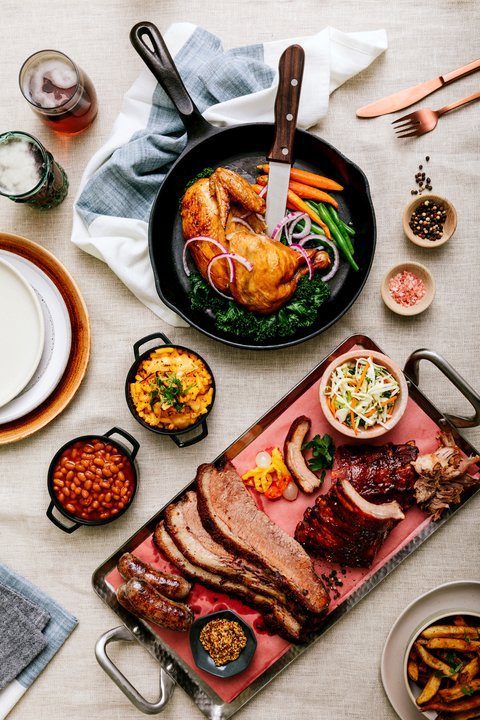 Think slow-smoked meats, handmade preserves, fresh local veggies and the timeless warmth of comfort food. Pickling, canning, curing and smoking were common methods used a century ago by adventurers like Mary Schäffer as they hit the mountainous backcountry for weeks on end. Those handcrafted techniques lend a unique authenticity to an eatery that's located — where else — on the brink of one of the most jaw-dropping wildernesses around.
By day, stop in for coffee or a quick bite before venturing down the canyon; to-go picnic lunches are another option if you're en route to adventure. By night, as the sun sets and the pace slows, Maligne Canyon Wilderness Kitchen shines — lively entertainment and inviting fire pits on the patio add extra flavour to the already mouth-watering appetizers, mulled wine and family style platters.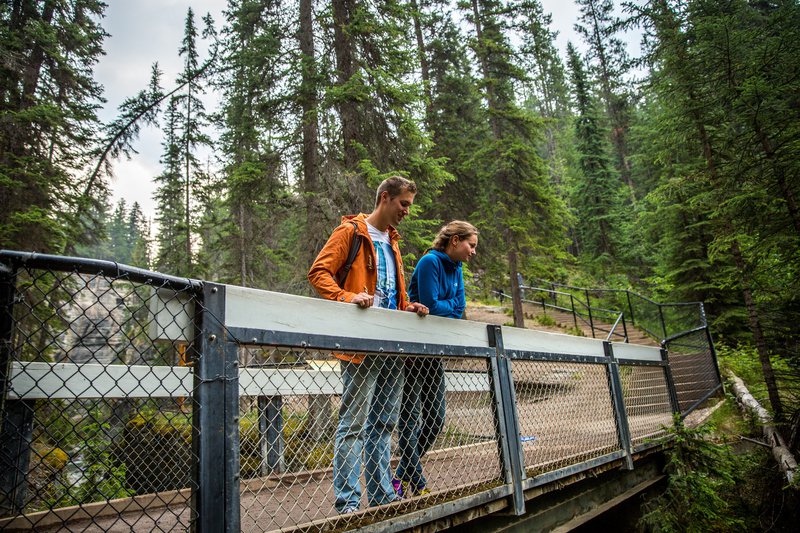 Eating family style fosters a fun closeness around the table that, in addition to enabling sampling of multiple house specialties (don't miss the 16-hour slow cooked BBQ Alberta beef brisket), often cultivates the most engaging storytelling.
Alberta-sourced meats dominate here. Many cuts that are often considered 'secondary' elsewhere are showcased with a specially-developed dry rub that's rich in flavour. The meat is then smoked in-house with local woods on a daily basis; the results are incredibly tender and tasty.
Indeed, if a day of exploring the majestic Maligne Valley is the meal, then an evening dining experience at the Wilderness Kitchen is the perfect dessert.