Are you ready for one of the most spectacular drives in the world?
The Icefields Parkway, also known as Highway 93, is famous for its scenic mountain views. But visitors who only journey the route in summer miss out on the sparkling winter beauty that defines the true Canadian Rockies. That said, to witness epic glaciers, frozen waterfalls and ice-covered lakes, some important precautions must be taken.

To ensure a safe and enjoyable journey down the Parkway, make sure you heed the following tips before heading out on your winter adventure.
1

Fill Up On Gas & Check Road Conditions

Weather and road conditions on the Icefields Parkway can be quite different than places like Edmonton or Calgary, so don't trust the view out your bedroom window ­- check the road conditions through Alberta's Official Road Reports (no internet? Dial 511 on your phone for any updates). While you're at it, fill up on gas in Jasper or Banff; there's no gas stations between the two that operate in winter.

Also, snow tires are mandatory from November 1st to April 1st, so make sure your vehicle is properly equipped.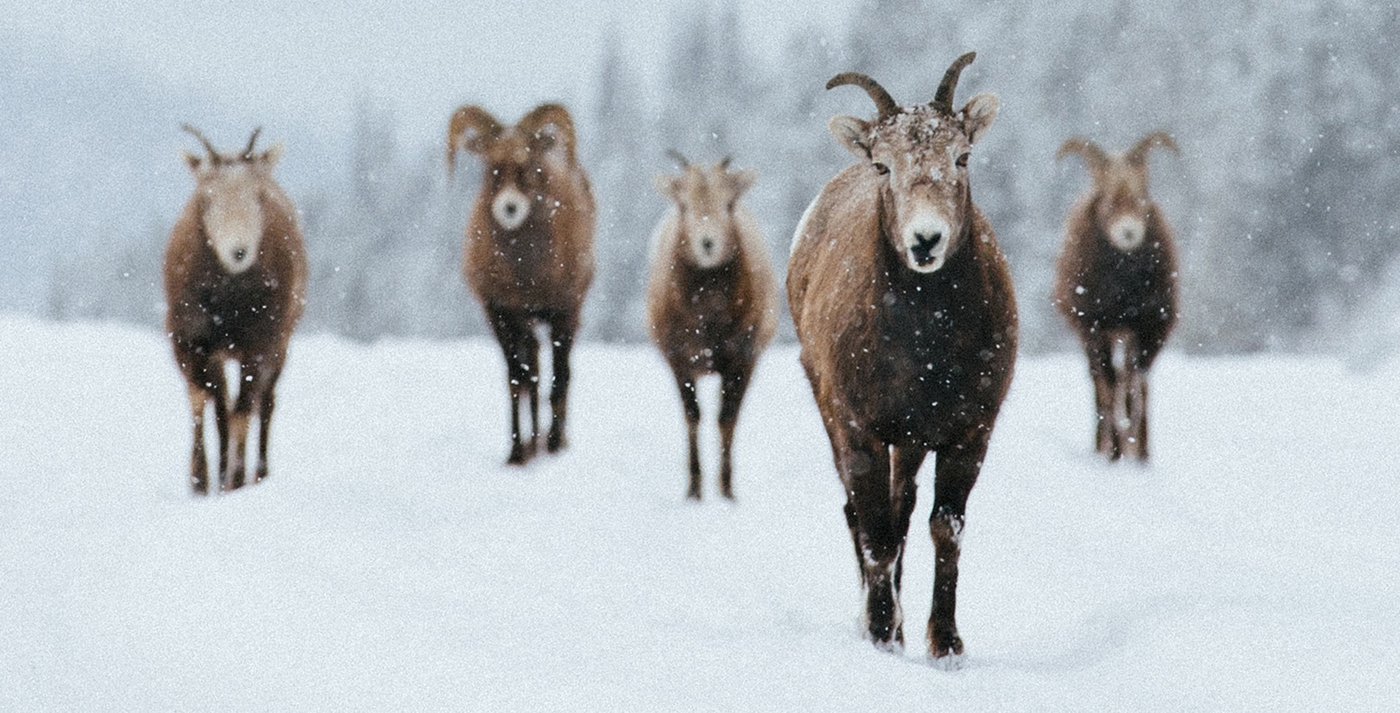 2

Watch For Wildlife

Staying on the lookout for wildlife is important year-round in Jasper, but when the temperature dips there's a 20 km stretch of road that runs through the heart of a winter caribou habitat. As one of Canada's species-at-risk, the Jasper herd of Woodland caribou represents a last stand for this majestic animal in the mountain parks. Maintain the speed limit and always be aware of your surroundings.

Remember – keep wildlife wild by not feeding or approaching them.
3

Leave Early

Taking a moment to appreciate all the jaw-dropping scenic views along the Icefields Parkway is part of the experience of this iconic drive. Consider leaving early to give yourself plenty of leisure time for the trip. We can assure you, you won't regret taking a moment to safely pull off to a roadside stop to snap a few more pictures or explore the all the beautiful winter gems that the parkway has to offer!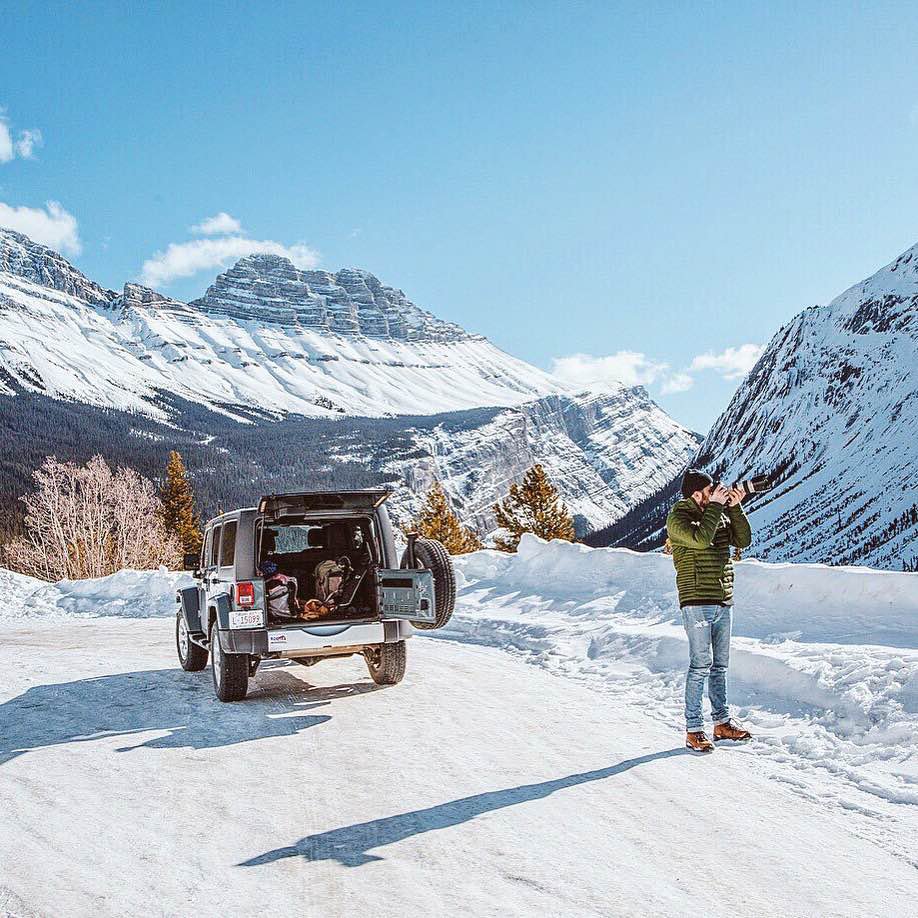 4

Bring Supplies

The Parkway drive is part of a mountain adventure, and every mountain adventure necessitates being prepared for setbacks. Cars can break down and cell phone reception isn't always accessible throughout the whole stretch of highway. Always be sure to bring along an emergency kit that includes (but is not limited to): 1) extra warm clothing 2) extra food and water. It's always comforting to know you have that extra granola bar in case hunger strikes!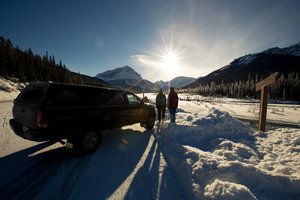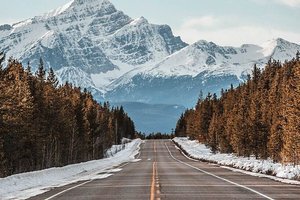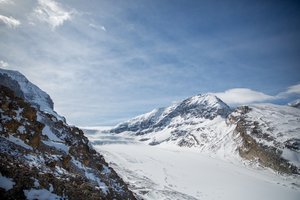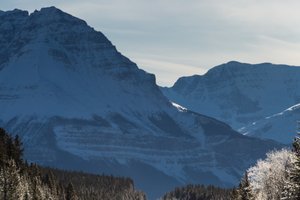 5

Know Where To Stay

Did you know that there are six hostels and four campgrounds you can stay at along the Icefields Parkway in the winter?

To make a reservation at one of the hostels, Call 866-762-4122 or visit www.hihostels.ca for information and reservations.
Wapiti Campground and Whirlpool Campground offer front country camping during the winter, while Big Bend and Wilcox Winter campgrounds offer backcountry camping. If you are interested in making a reservation at Wilcox, call 780-852-6177. For all other reservations, visit: reservation.pc.gc.ca.
For more information on travelling the Icefields Parkway in the winter, please visit the Parks Canada website.
SAFE TRAVELS!