Ask the uninitiated, and they'll say cabins are made mostly of wood. But people who have had the privilege of staying at Bear Hill Lodge know that a cabin is also built with much less tangible materials: love, heritage and intimacy. There's intimacy with loved ones, certainly (the cozy communal spaces can't help but foster togetherness) but also an intimacy with the outdoors. As standalone structures, there's little to separate you from the jaw-dropping environment that is Jasper National Park.
As the only rentable cabins located in-town, Bear Hill Lodge doesn't sacrifice convenience for natural setting; the network of energy-efficient cottages, chalets and homestead houses are all a walkable distance from Jasper's restaurants and most activities.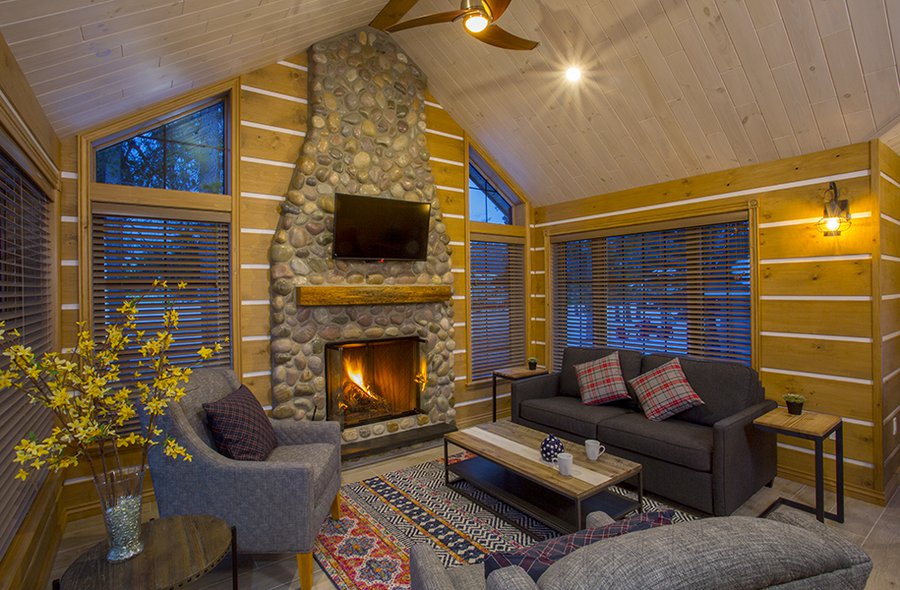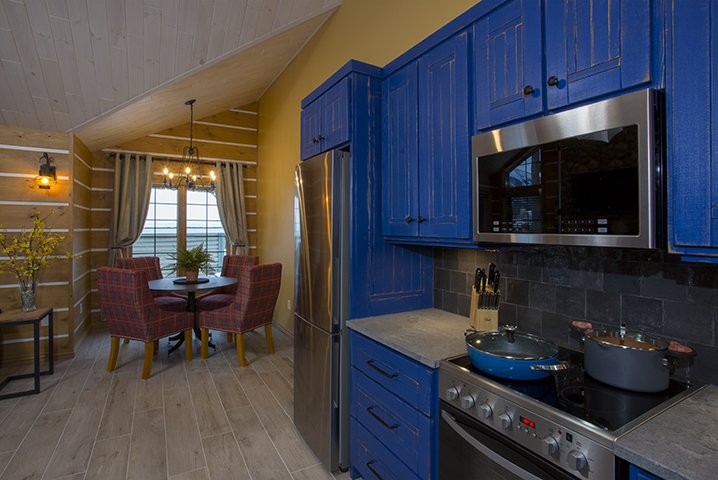 The property's first cabins were built in 1946, when the Icefields Parkway was young and cabin living was common. In the 70+ years since, the accommodation options have expanded and parties of one to nine can now bunk down in lodgings of various sizes.
There has also been an evolution of style. While real fireplaces and earthy furnishings maintain the rustic cabin vibes of yesteryear, curated artwork and chic decor touches lend a modern feel to the cozy spaces. Rich in texture and honest comforts, each cabin is unlike any other.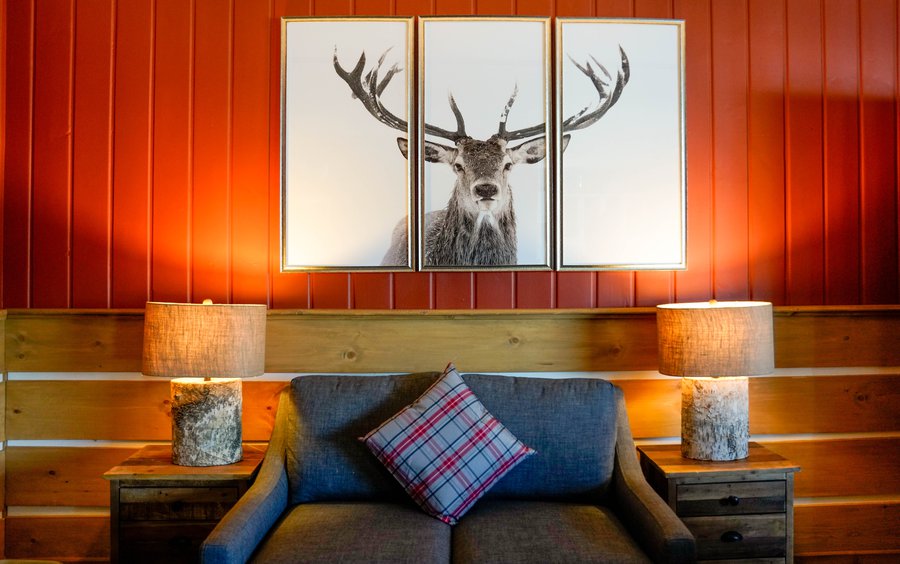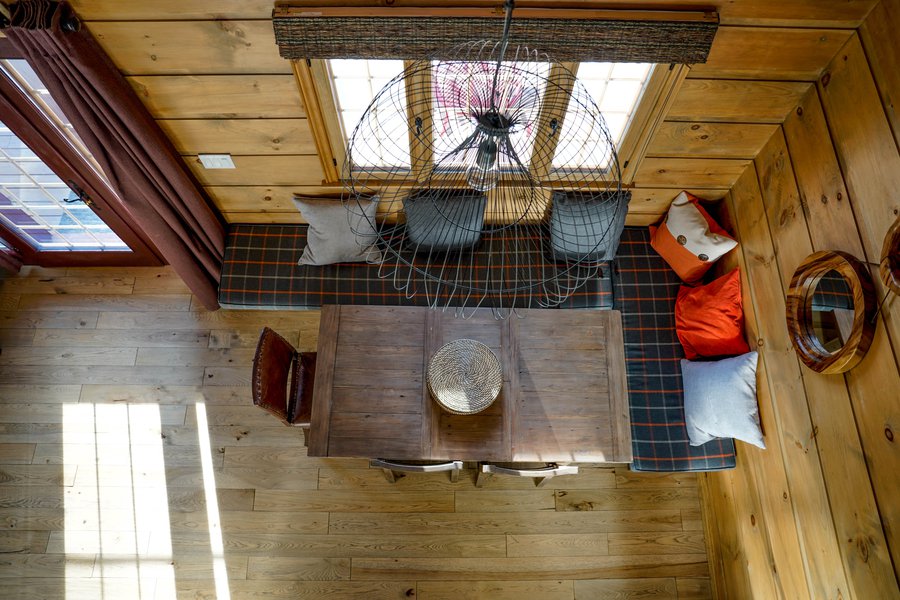 Fully equipped kitchens and luxurious duvets facilitate snug evenings in, and a dog-friendly policy (with advance reservation and pet fee) means memories from the retreat will include truly the entire family.
Jasper's earliest cabin dwellers might've lacked the plentiful electrical outlets and top notch insulation offered by Bear Hill Lodge, but the passion for living simply and in harmony with nature has carried forward from then to now. This new wave of handcrafted cabins brings a fresh approach to homesteading — one that you'll want to call home.