3 Hour Motorcycle Tour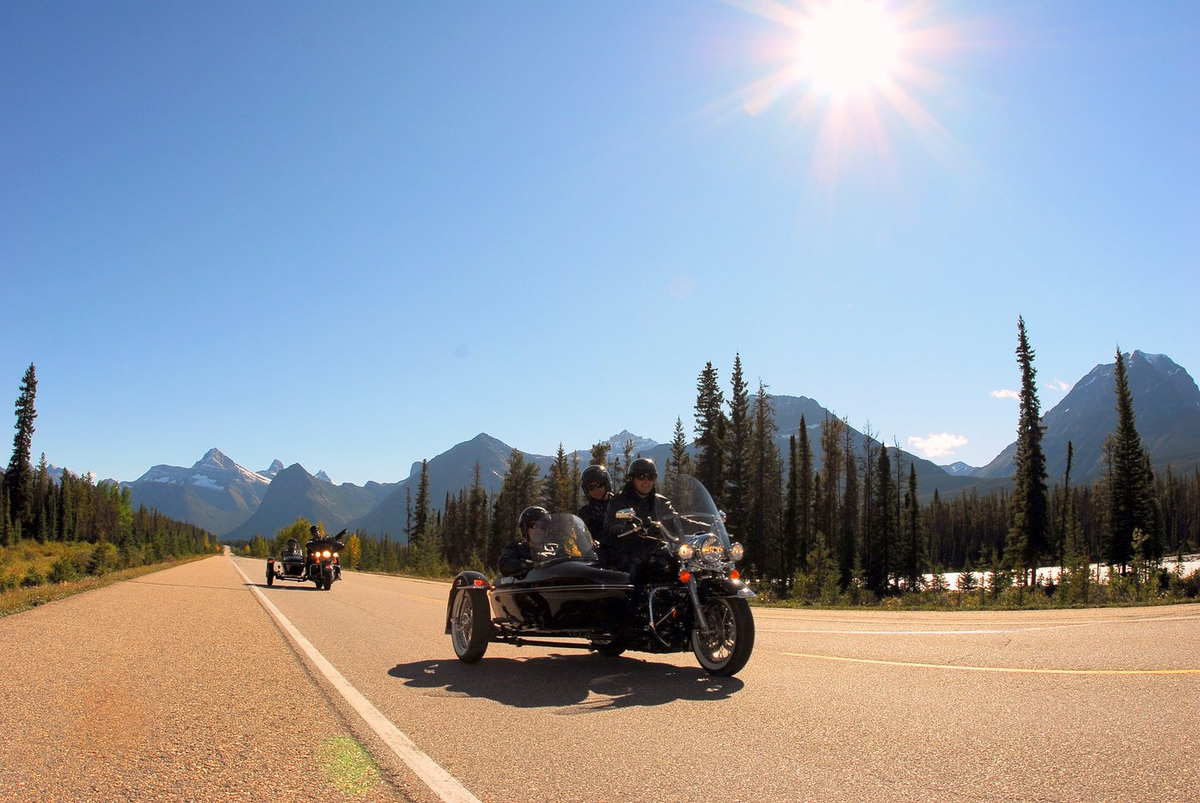 Take a three hour motorcycle tour to one of two chosen destinations. You will have the choice to visit the world famous Maligne Lake or to visit the Miette Hot Springs and take a dip in the springs.
Maligne Lake, famous for the pristine scenery and abundance of wildlife, the Maligne road is the most popular side road of Jasper. On route; you will stop at Maligne Canyon, tour past Medicine Lake and then follow along the torrent Maligne River. Once at Maligne Lake, you will have time to enjoy a snack or beverage on the viewing deck of the Boat House Restaurant, overlooking the largest lake in the Canadian Rockies. *Snacks and beverages not included.
The Miette Hot Springs tour will take you to the remote hot spring nestled in the Fiddle Valley. Go for a dip in the springs or enjoy the best burger in Jasper on a outdoor patio. *Meals and entry fees into the hot springs pool are not included.