Jasper Motorcycle Tours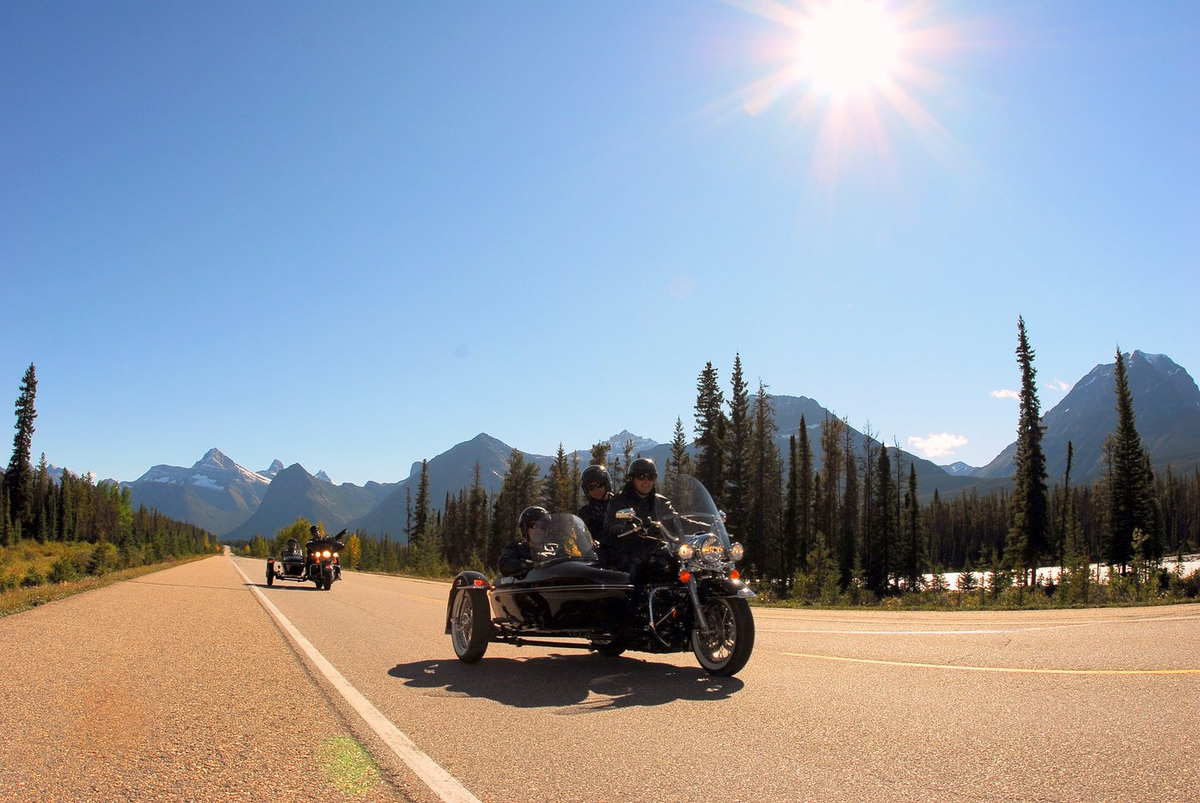 Snap an endless stream of photos from the comfort of the sidecar attached to a Harley Davidson while Jasper Motorcycle Tours takes you on the adventure of a lifetime. Feel the mountain fresh air fix the smile on your face. Smell the trees and flowers in bloom. Look in every direction to see endless unobstructed views of Japer National Park. You are surrounded by stunning emerald green lakes, snow-crested mountains, blue glaciers, massive icefields all linked by a narrow deserted stretch of highway.
Your tour guide is your driver and he will treat you and your companion to sights missed by motorcoach and car. Park along the highway or lonely back road to watch bears, mountain goats, elk and moose as they move through the forest. Step off the motorcycle to walk a trail to a thundering waterfall. Then hop back into the sidecar or switch to the seat behind the driver so you can salute other riders as they do the same mountain-lined trek. Jasper National Park is a UNESCO World Heritage site in Alberta and it's vast, untouched and stupendous by motorcycle. The Icefields Parkway is rated as one of the worlds greatest drives.