Just because the mercury's low doesn't mean you have feel the same. If winter's chill is dragging you down, spice things up by planning a perfect snowy vacation with these unique must-tries in the largest national park in the Rockies.
For some, winter can feel long. But it doesn't have to be that way. We recommend you make the most of the colder months with the following 10 unique and incredible things to do in Jasper National Park.

1. Try wild skating on a glacial lake
We love a community indoor rink as much as the next person, but skating just hits different when "the boards" are just snow drifts and the advertisement banners are unfiltered views of mountain ranges. Experience the difference on one of Jasper's lakes which are groomed for skating (like Lake Mildred and Pyramid Lake) or book the Fire, Food & Ice experience with Wild Current Outfitters, who can provide baked treats, equipment, and sometimes even an insider's skating spot or two.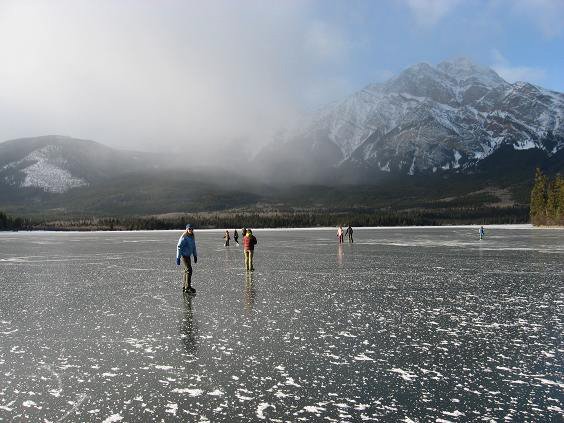 2. Follow Alaskan huskies along a historical trapper's route
Canada's oldest transportation method has never felt so fresh. On this four-hour tour from Cold Fire Creek Dogsledding, ascend 1000 vertical feet by dog team along a 100 year old trap line. This exhilarating experience gives you a feel at how trappers and prospectors once explored this vast mountain wilderness. Warm up with a homemade camp fire lunch at a cozy log cabin alongside Small River. Then hold on for a downhill return home!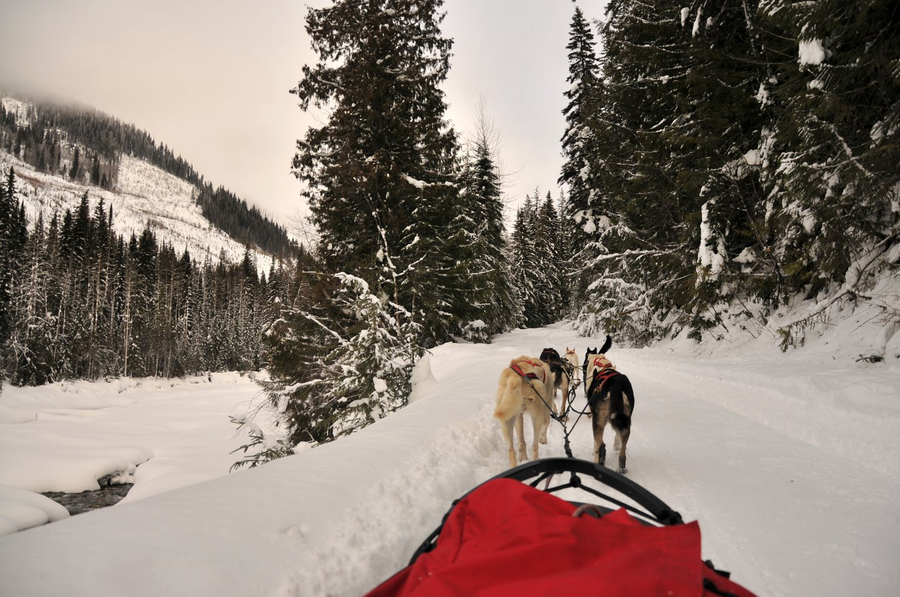 3. Explore the bottom of a frozen canyon
Most people visit Maligne Canyon in the summer. Most people miss out on the adventure of a lifetime. Arguably more magical once the temperatures drop and the water coursing through the channel drains into a system of underwater caves, Maligne Canyon must be experienced in winter. With a guided tour (which also provides anti-slip crampons and helmets) you can venture through the frozen depths of the deepest canyon in the Rockies to see waterfalls of ice and magnificent natural sculptures.
New package deal: this guided winter tour of the Canyon also includes lunch at the Maligne Canyon Wilderness Kitchen!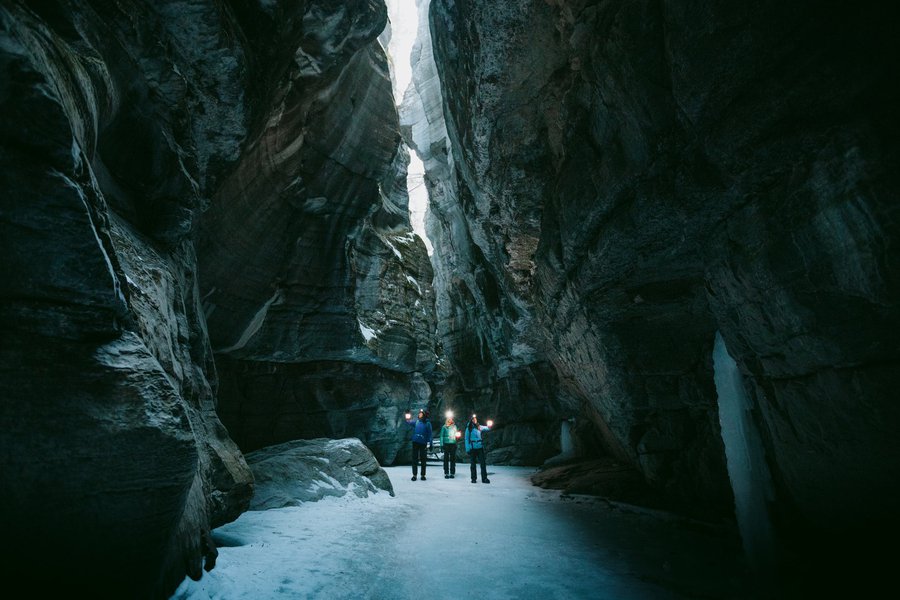 4. Scale a waterfall of ice
Even if bars aren't your scene, it never hurts to have some great bar stories in your back pocket. With the help of experienced local guides from Rockaboo Mountain Adventures, even total beginners can strap on ice cleats, grab a pair of ice axes and step their way up a vertical wall of ice.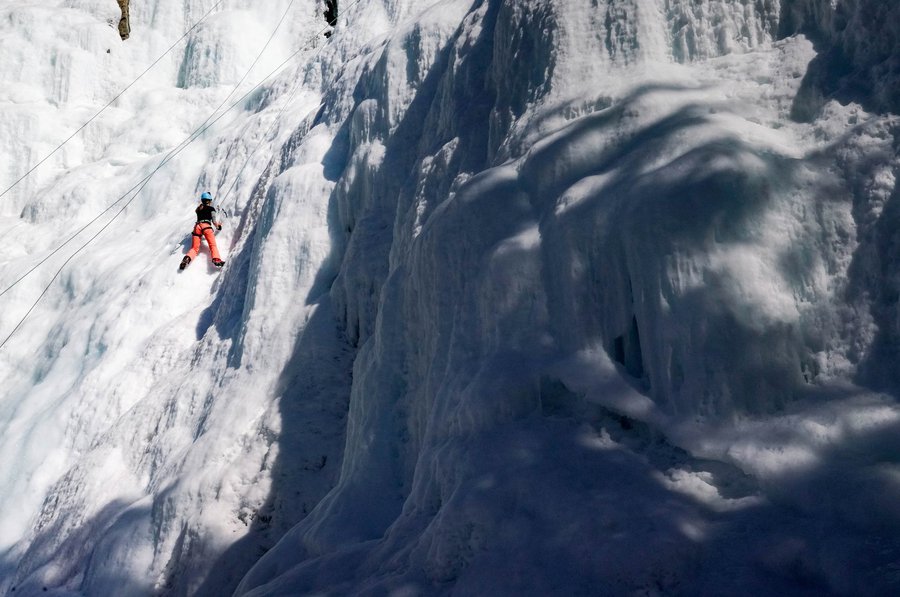 5. Get panoramic views of an inversion
With the highest base elevation of any Canadian ski resort, it should go without saying that Marmot Basin has some darn good views. But its impressive altitude means that sometimes skiers and snowboarding get to witness an amazing phenomena where the clouds will actually sit in a layer beneath them. When it happens, then the temperatures on the hill are often 10 to 15 degrees warmer than they are much lower down in the valley.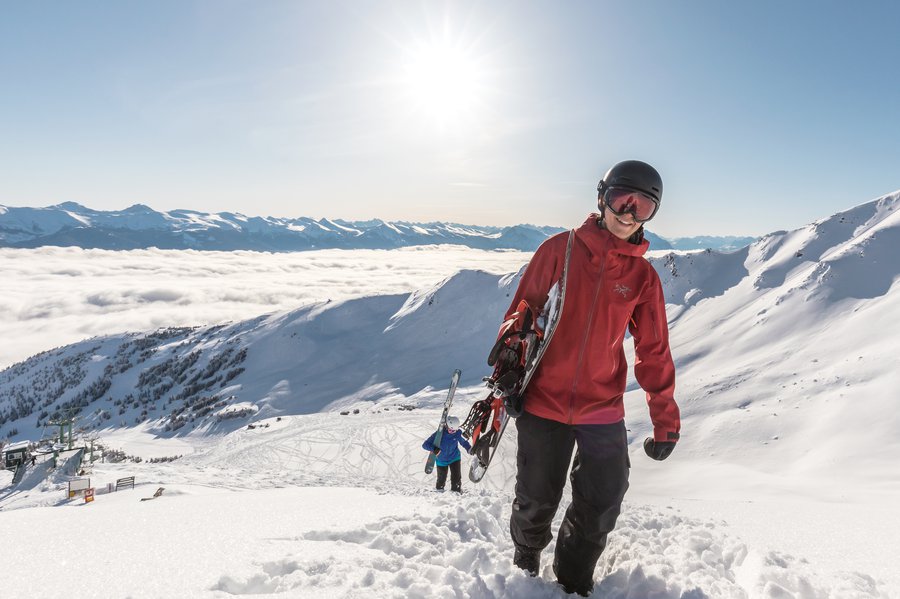 6. Spot moose in their natural habitat
We can't guarantee a moose sighting specifically, but visitors who come to Jasper National Park with the intention of seeing wildlife are likely to get their wish (chances are higher if they go on a wildlife tour, with guides who know all the best spots). This time of year you might spot elk, deer, big horned sheep, goats, coyotes, wolves, moose, foxes and linx roaming around.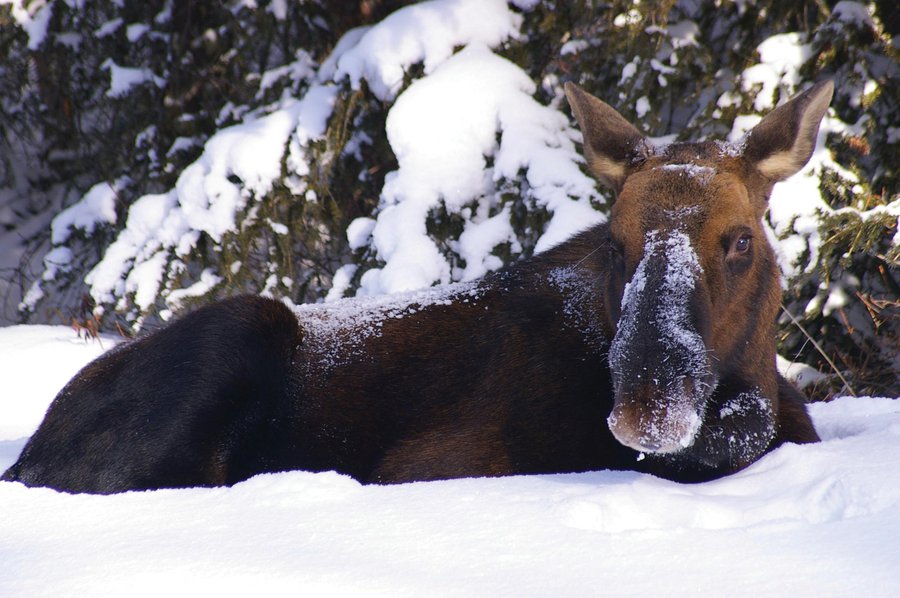 7. Fly above the country's hydrological apex
There is a specific place in Canada where a giant swath of ice feeds both the Pacific, Atlantic and Arctic Oceans. That place is in Jasper National Park, at the Columbia Icefields. See it from a point of view that few get to experience, aboard a helicopter ride with Rockies Heli Canada. One tour option includes a flight to a high alpine meadow, where you'll snowshoe to a frozen waterfall. Or fly to the incredible natural phenomenon on Abraham Lake, whereby methane gas bubbles from plant life freezes at various depths under the lake surface.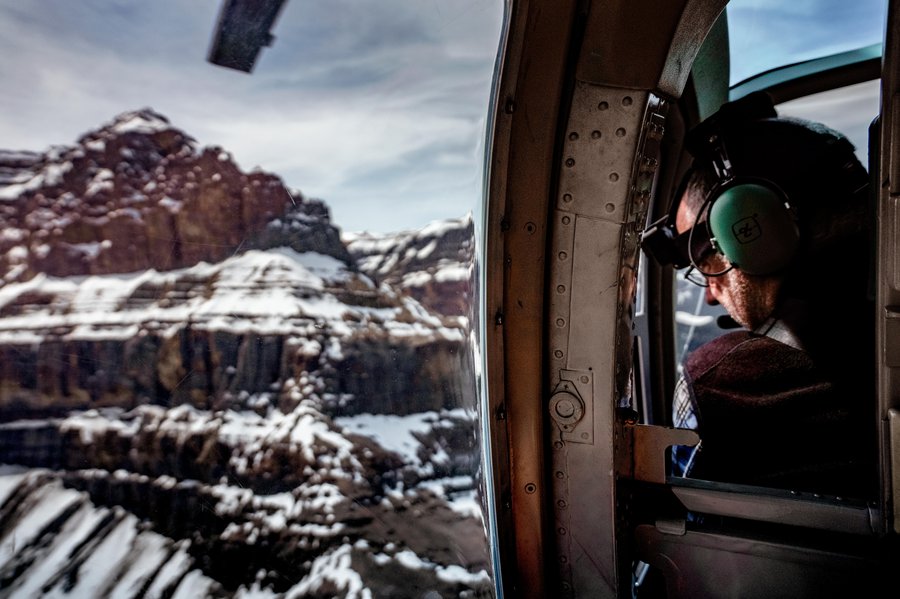 8. Develop a beautiful new hobby
You perfected sourdough. You showed Duolingo who's boss. You even finally got through your Netflix watch list. It's time you developed the skill that will help you document all the adventures you'll experience in Jasper National Park. Local professional photographer Mike Gere offers photo tours where he can guide you to many local secret spots, where you can hone your craft and become one with the lens.
9. Find mystery on a delicious food tour
Who doesn't like surprises? Especially when they're delicious ones. Jasper Food Tours has been innovating the local culinary scene (in other times of year, we recommend their Peak-Nic, Gastrodisiac and Dinner in the Dark experiences) but their flagship Downtown Foodie Tour is a must. Visiting four local eateries (the locations aren't revealed until you arrive) the tour includes hearty servings of both food and drink at each. Along the way, hear stories from locals who've lived in Jasper for years.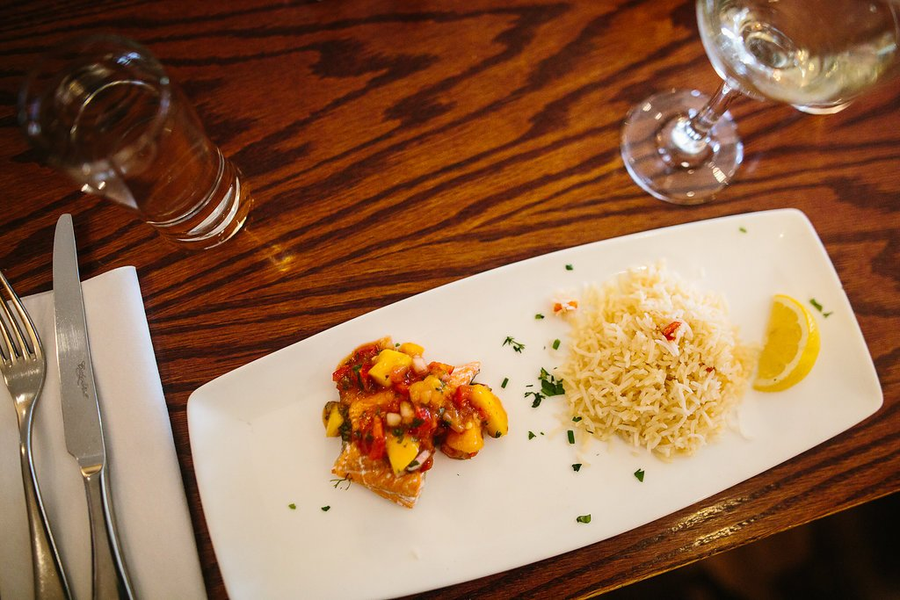 10. Go from rail to road with a winter train tour
SunDog Tour Co. is known for their amazing sightseeing tours, but their combo Train Journey and Sightseeing Tour is truly unique. It starts with about 3 hours of "Train Time" in Via's luxurious Skeena Train. Upon arrival at the Historic Dunster Train Station, you will be greeted by a driver who will guide you on a sightseeing return to Jasper. Along the way stop at Mount Robson, the tallest mountain in the Canadian Rockies, and other spots if time permits! Snap pics and learn about the rich history, geology, and ecology of the region.