Ah, brunch. A beloved tradition that mixes the cuisine of breakfast with the flexible timing and relaxed ambiance of lunch.
Whether you take your brunch at 10am with a vat of coffee or at 2pm with bottomless mimosas (just let us live, gosh) the Food Lab event happening both Saturdays of the 2019 Jasper Dark Sky Festival will delight all fans.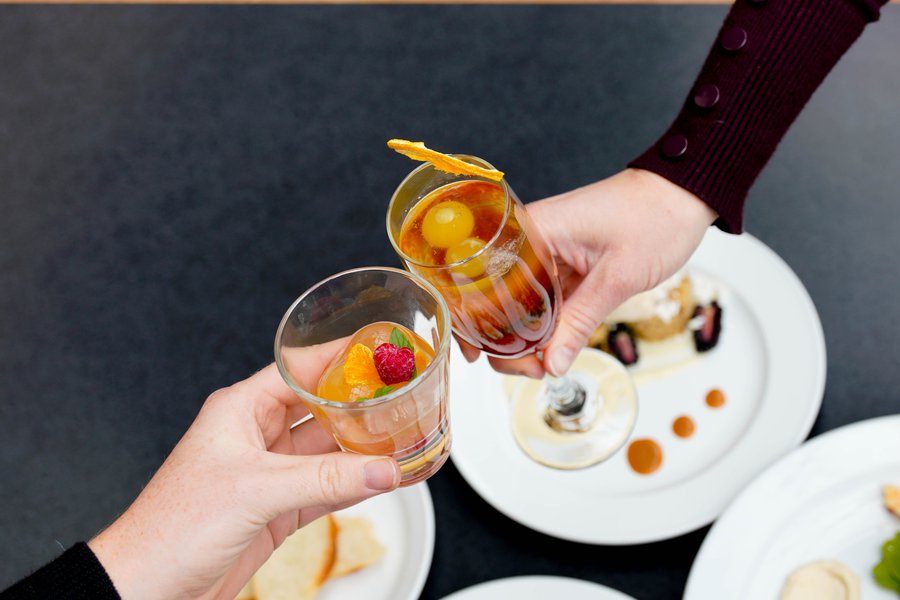 Mixing food and science, Food Lab is a fun, interactive cooking demo of molecular gastronomy. Led by Estelle Blanchette of Jasper Food Tours and local chef Darryl Huculak, the experience will introduce unique flavours, textures and styles, and explain the quirky cooking techniques behind them. The guests then get to indulge in each mouth-watering dish.
This year's event will take the classic bacon & eggs with french toast, and elevate it. Among the menu items for this year's event: pork belly cooked 36-hours sous-vide with maple dijon marinade, celeriac emulsion, kimchi and hickory sticks; banana bread french toast with grand marnier custard, banana ice cream and maple cotton candy; a mimosa with mango juice in reverse spherification.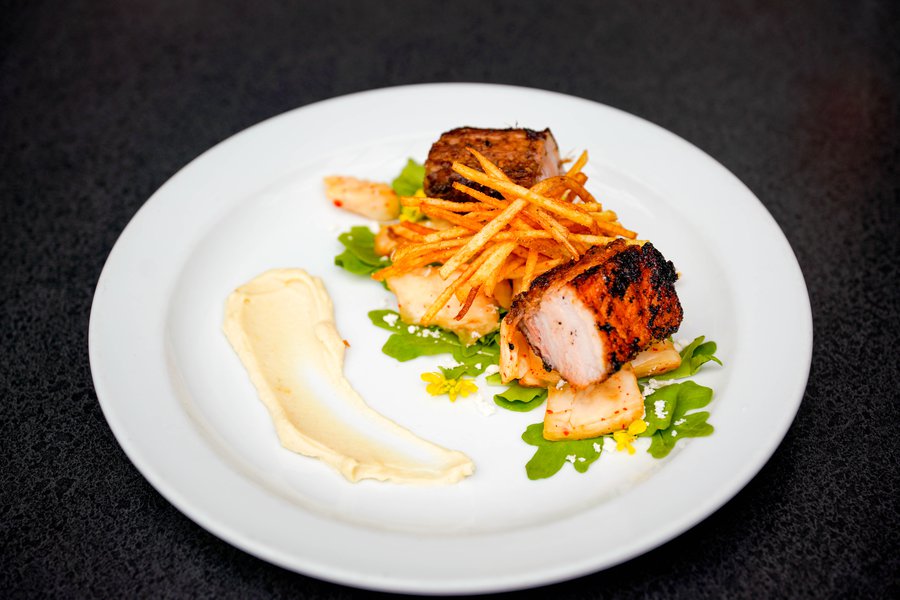 And of course, because what brunch would be complete without it, there will be a perfect egg. After much heated (heh) debate about precise temperatures, many chefs the world over have agreed. The perfect, creamy egg can be achieved by cooking an egg sous vide at 63 degrees Celsius for two hours. For this event, this heavenly creation will be laid in a crispy mushroom nest with basil coulis and white truffle oil and accompanied by fresh baked bread.
Huculak developed the menu in partnership with his wife Stephanie Kalamoutsos; together they own Olive Bistro & Lounge, a Mediterranean-inspired restaurant with views of Pyramid Mountain which will host Food Lab.
This event sold out last year, so hurry to ensure you don't miss out on the perfect egg and so much more.
When: October 19 & 26 @ 12:00 pm - 1:30 pm
Where: Olive Bistro & Lounge, 401 Patricia St., Jasper
Price: $99