Hiking. Eating. Hiking and eating in the mountains. Mic drop.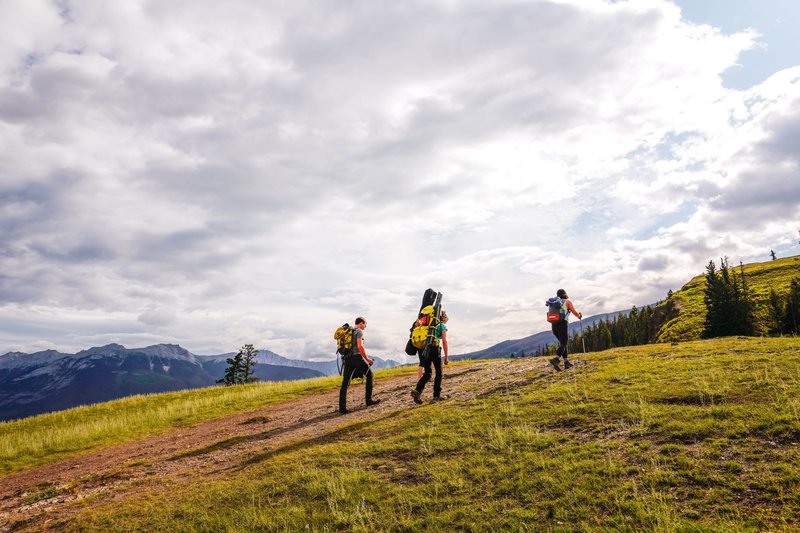 The bar for all future meals has officially been set too high. "Peak Nic," the newest mouth-watering experience offered by Jasper Food Tours, is part interpretive-guided hike, part backcountry cooking lesson and part gourmet picnic, all served with a side of stunning panoramic mountain views.
Cooking in the remote outdoors is an art. It takes planning, organisation, and, if you care about your back's longevity, lightweight gear and dehydrated ingredients too. Jasper Food Tours takes care of all that. The three-hour Peak Nic experience begins with a scenic but steep uphill hike to a point overlooking the town of Jasper, Pyramid Mountain and the Colin mountain range. Along the way, longtime Jasper local Estelle Blanchette explains how the Athabasca River (visible on your ascent) was formed, as well as an overview of Jasper's history and the region's edible plants*.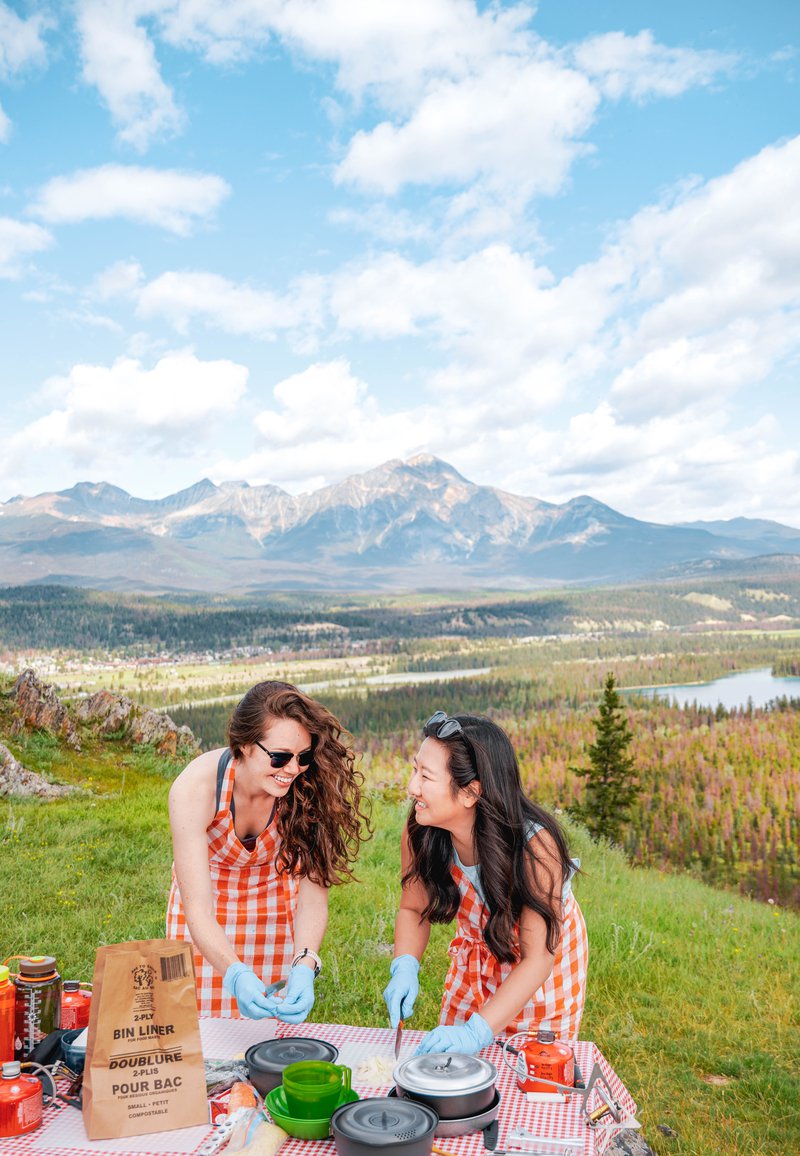 Once at the site, the group's hands-on backcountry cooking lesson begins. Using efficient and environmentally friendly outdoor cooking methods you'll learn to prepare your own gourmet meal in the outdoors while reviewing the importance of leave-no-trace ethics. Have a question about gear? Blanchette has two decades of thorough in-the-field testing under her belt. Want to know how to successfully dehydrate your own meals? Great tips await. Just love delicious food and are eager to feast? You will not leave disappointed.
The menu includes hearty comfort food staples like dhal and chili, as well as fresh fried bannock or naan bread, tea and a sweet treat to finish. And although we're the first to admit all food somehow tastes better outdoors (bonus yum points if you've just exerted yourself), it still seems extraordinary how savoury and satisfying is each mouth-watering dish on the tour.
Should rain darken the skies, the group will erect a large shelter brought in by the guide (a few guests may be asked to carry a small, 20lb backpack but otherwise the guide carries the rest of the necessary gear like hand sanitizer and first aid).
After the tour, everyone will be emailed a copy of the recipes used on the tour. Each recipe is created with care by Blanchette and serves as a great base from which to launch your own culinary innovations.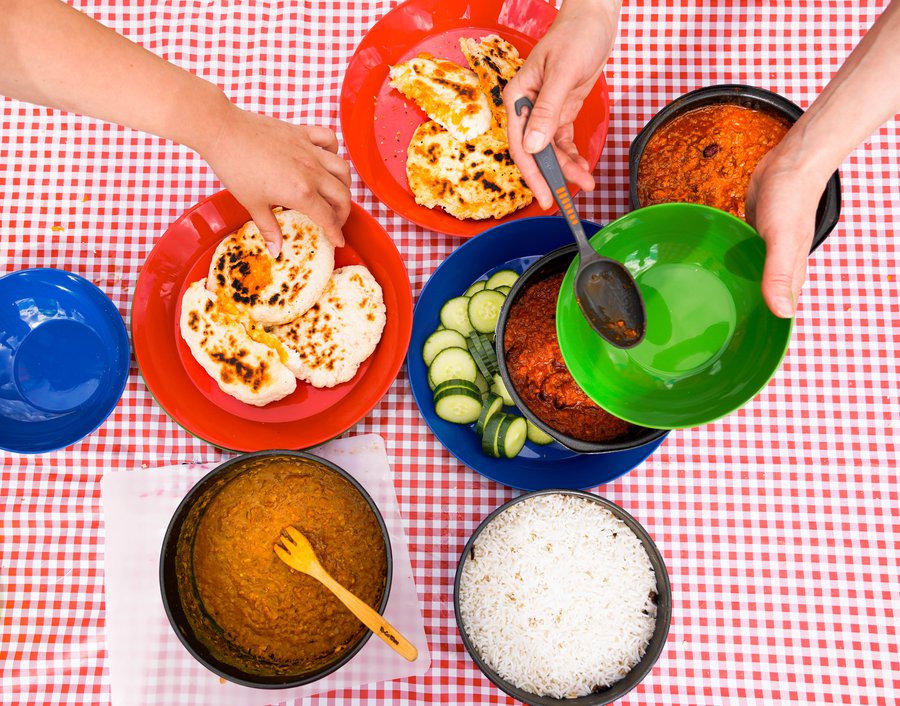 Since participants will be handling knives and backcountry stoves, all guests must be at least 12 years old and kids must be accompanied by a parent. The cost per person is $125. The tours run twice daily: Lunch Peak Nic from 10 a.m. to 1 p.m. and Dinner Peak Nic from 6 p.m. to 9 p.m.
Prefer your meals at a lower altitude? Jasper Food Tours' 3-hour Downtown Foodie Tour runs daily at 2 p.m. and visits four local restaurants with hearty servings of food and drink served at each.