One of the most famous golf courses in the world is once again open to the public.
The Stanley Thompson-designed 18-hole course located on the stunning grounds of the Fairmont Jasper Park Lodge wins awards every year, and this year it's raising the bar again with revamped public safety protocols to reduce the risk of Covid-19. Here's an overview of some of the changes.
Before arrival
Booking a tee-time in advance is compulsory. If you have COVID-19, COVID-19 symptoms, are self-isolating or have traveled outside Canada in the last 14-days you will not be permitted at the facility. Kindly use the on-line booking link to decrease call volumes. Guests can also download the free Jasper Park Lodge golf app via Google Play or the Apple Store.
Everyone entering the Clubhouse will be required to wear a mask while inside. Rental clubs are available for use but they cannot be shared and will be disinfected after each use.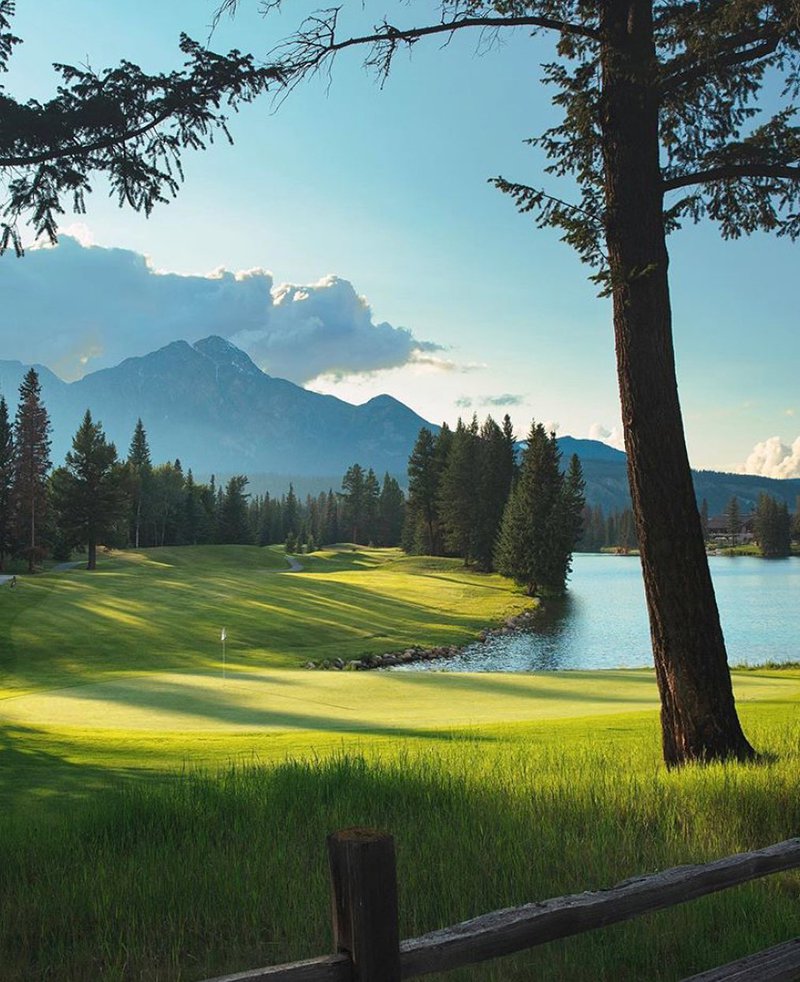 While playing
Everyone must check-in upon arrival. A greeter will then perform a screening check comprising of a non-invasive temperature check (must be under 38 C/100.4 F) and short questionnaire.
Everyone should wash hands and use hand sanitizer as necessary. Practice social distancing (2 metres/6 feet) between yourself and others at all times. Respect the signs and instructions of staff at the facility.
Power Cart rentals must be used by one individual only, unless being shared by members of the same household. Some items will not be provided on golf carts, including ball markers, golf tees, and coolers (exception: these will be given out with purchases at the snack shack). Golf carts will be cleaned and sanitized after every use.
The on-course washrooms will be available during play.
Ball washers, benches and bunker rakes have been removed from the course. Players should smooth the sand with their feet then place their ball in the bunker prior to their shot. Flagsticks are to remain in the hole and must not be touched. A device has been put on each flagstick to allow easy removal of your ball using your putter.
Food and Beverage
Golfers should bring their own water bottles to the course. A water fill station is located in the golf shop. 7/11 tee snack bar phone will be covered. Guests will be encouraged to use KIPSU to request food. Food and beverage is available from the First Cup & 7/11 Snack Bar. There will be no F&B Beverage Cart until restrictions are relaxed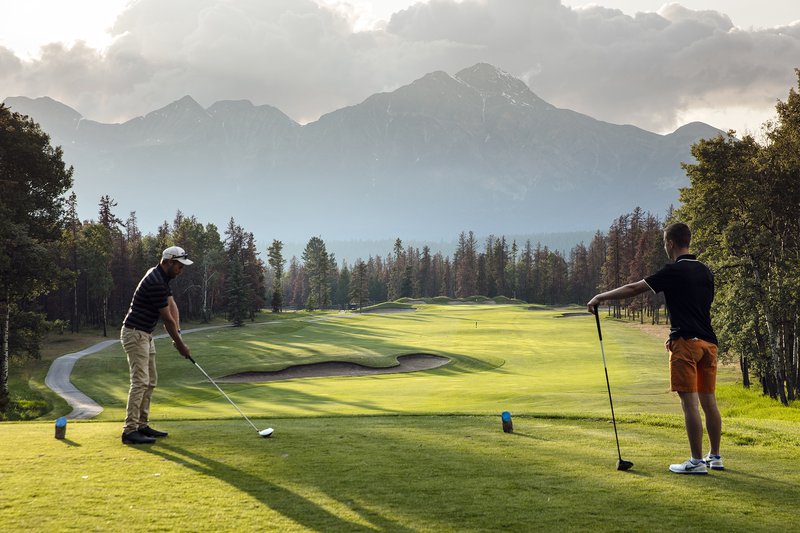 Fees and Deals
Daily green fees are CAD $209 for midweek play and CAD $225 for weekends and holidays. JPL's Midweek Golf for Free offer includes two nights' accommodation in a Fairmont Room; two rounds of golf per room, per stay; and complimentary golf cart and range balls. Rates for the Golf for Free package start from CAD $389.
Throughout the month of June, Alberta Residents can also snag a great deal of $99 per play (if booked by June 15) and $179 per play for the rest of the summer.
The safety processes will be reviewed on an ongoing basis as the Covid-19 situation evolves. See the full list of current safety measures here.