Buy online, print at home, arrive in Jasper and skip the line to go straight into adventure.
To explore Jasper National Park (and all the rest of Canada's national parks), visitors must have a National Park Pass. This entry fee goes toward supporting visitor services and facilities, ensuring a healthy and clean destination for everyone who wishes to explore these natural wonderlands.
When you drive to Jasper National Park, you have the option of buying a National Park Pass at the park gates, but during certain times of the year (such as long weekends) then there can be a line-up of cars. Now, you can skip the wait and purchase your Parks Pass online at jasper.travel/parkpass. Just make sure you print out your pass before arriving, as you must display it prominently on the left-hand side of your vehicle's dashboard. Please note that displaying the pass on your phone is not valid.
Buying your pass online is also a convenient way for anyone arriving into the park through another method of transportation (train, shuttle bus, etc.) to purchase their required pass instead of going in person to the Visitor Center in downtown Jasper. If you are visiting the park with a Tour Operator, please contact them directly to see if they will be purchasing a park pass on your behalf.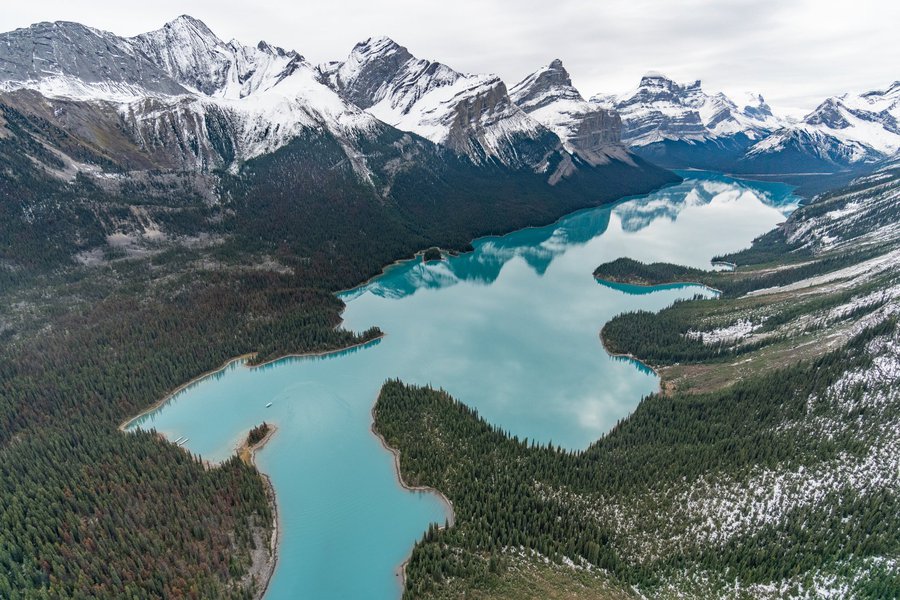 When purchasing a pass online, you can buy passes for groups of up to seven (7) people who are visiting in one vehicle. There are two different pass types available:
Day Passes - for single day entry. A day is defined as the day of entry, regardless of time of entry, until 4.00 p.m. the following day.
Discovery Passes - for annual entry to all Canadian National Parks - valid for one year from the month of purchase.
For visits longer than six or seven days, it's often more affordable to purchase an annual Discovery Pass, which includes admission to all national parks, national historic sites, and national marine conservation areas operated by Parks Canada.
The Day Pass includes admission to the mountain national parks (Banff, Jasper, Yoho, Kootenay, Waterton, Elk Island, Revelstoke, and Glacier) but does not include entry to national historic sites.
Both the Day Pass and the Discovery Pass only apply to areas managed by Parks Canada and, as a result, does not include provincial parks, territorial parks, municipal parks, or other sites not managed by Parks Canada.
For a full list of all Parks Canada sites, click here.